Request a Free Quote for Automobile Shipping: The best auto shipping companies provide cost-free, no-obligation automobile transport quotes. The most common and economical option is shipping with an open carrier. For further protection, auto shipping companies also offer enclosed carriers. Selecting between open or enclosed auto transport carriers is necessary.
Vehicle Pickup: After receiving your price, you can book online or call an auto transportation specialist to arrange a time for pickup. Your automobile will be appropriately positioned on the carrier on the pickup day. You can always check the status of your package online.
Vehicle Delivery: Your vehicle will be safely unloaded from the auto transporter's truck on the day of delivery, and a final check will be performed to ensure that It got there in the same shape it was in when it was picked up.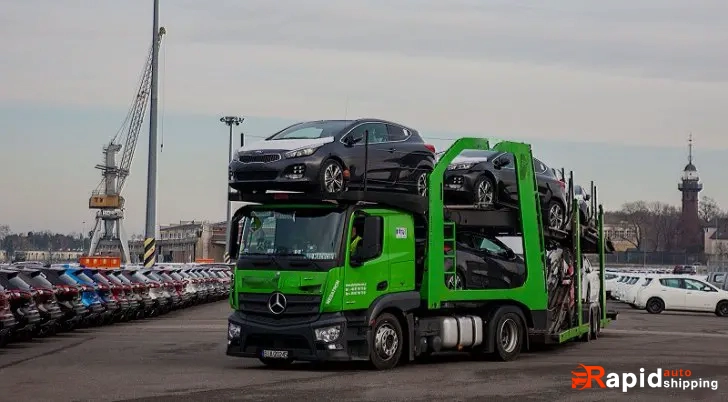 Roll-on, roll-off (RORO) shipping is a simple way to move vehicles. RORO shipping is simple. A car is driven to a port, loaded, and protected on a ship. The ship then goes to the target port, where your car and other cargo are "rolled" off.
This method usually needs access to a shipping port, so customers who don't live on the West Coast probably can't use it. It also means that customers have to pick up their cars at the designated port, so they can't get services like door-to-door. Still, customers usually pay less for RORO shipping because it is less complicated.
The price of shipping a car from Hawaii to California depends on some circumstances surrounding your order for vehicle delivery. Consequently, shipping a car from California to Hawaii also increases.
These considerations include the time of year you ship a car, the make and model of your vehicle, its condition, the adaptability of your shipping schedule, whether you want to ship an open vehicle or a closed car, the overall distance travelled by water, land, and air, and the reachability of your pickup and drop-off locations.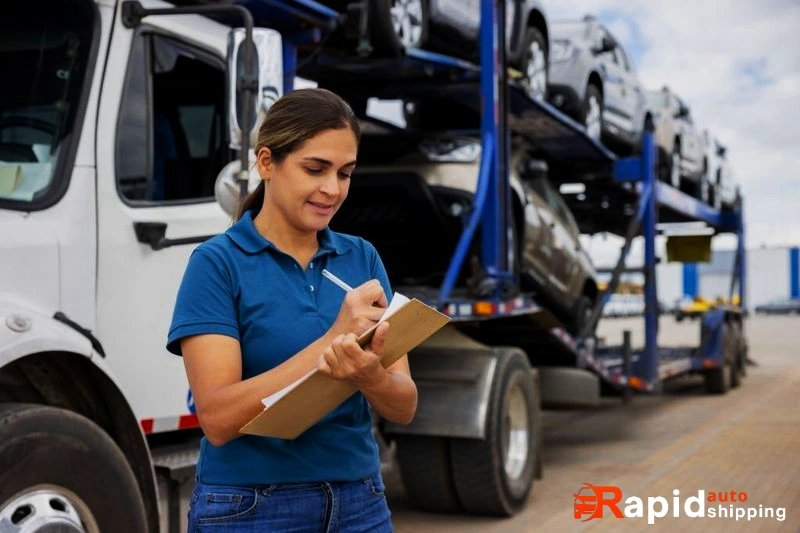 Season: Summer and January are the most expensive times to ship a vehicle.
Distance: All car transfers to or from Hawaii are long-distance transports, often with lower per-mile rates but higher total costs than short distances.
Delivery approach: Delivering to a home address on both ends is more expensive when shipping an automobile from Hawaii than port-to-port transit.
Transport method: Enclosed haulers provide more security for your car than open ones but are also more expensive.
Vehicle size: Shipping to Hawaii is cheaper for sedans, compact automobiles, and motorcycles than trucks and big SUVs.
Vehicle operability: Shipping an inoperable vehicle is more expensive than moving a running car since it requires more loading and unloading work.
Cost of fuel: Soaring petrol prices increase overall expenditures for moving an automobile to Hawaii.
Shipping a car from Hawaii to California takes around 8 to 14 days. This estimate accounts for both states' driving and time spent on the water.
Whether you select open or covered vehicle shipping services, the volume of other deliveries your driver is handling, the accessibility of your drop-off location, and unique circumstances like weather or road closures may all affect the delivery window for automobile shipping from Hawaii to California.
When transporting a vehicle from Hawaii to California, the average distance is 2,700 miles. Remember, however, that this is not simply the travel distance. Shipping a car from Hawaii to California requires two steps.
First, you must transport your vehicle to the correct port in Hawaii before shipping it. Second, you must either arrange to collect your car at the California port or hire a professional service.
When shipping a car from Hawaii to California, the total distance will depend on the water route, how far it is to drive to and from each port, and any special situations, like bad weather or road closures.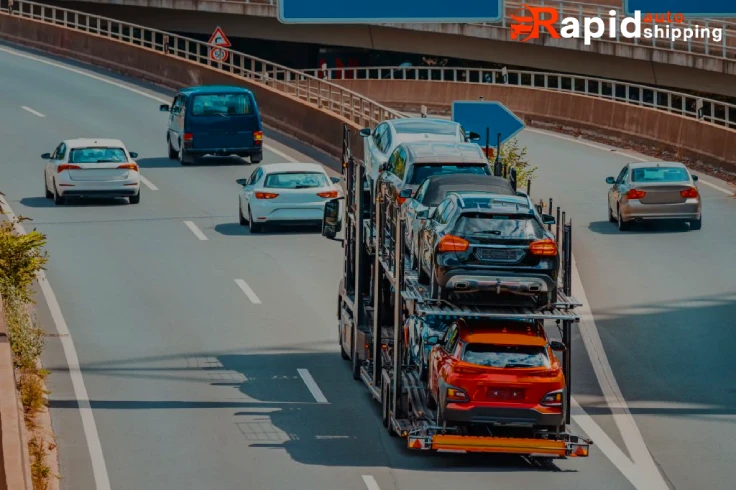 Shipping a car to or from the Hawaiian Islands doesn't have to be complicated or cost much money. Remember, though, that you need to be patient because, based on where you're going and where you're coming from, the trip could take a long time.
Montway Auto Transport: Editor's Choice
We gave Montway Auto Transport 9.3 out of 10 stars because it has low prices, is easy to book, and has an A+ grade from the Better Business Bureau (BBB).
The company connects car owners with the lowest possible rates by using a network of over 15,000 drivers that have been checked out and approved. Montway Auto Transport also discounts current military members, repeat customers, and people who pay in cash.
Rapid Auto Shipping: Price-Matching Guarantee
Rapid Auto Shipping's score of 9.8 out of 10 stars is significant since it promises to match prices. The company will check if you provide a written quote from a competitor cheaper than Rapid Auto Shipping.
Rapid also offers guaranteed pickup times and an easy-to-use online form to get an instant quote, making it a simple and effective service.
Easy Auto Ship: Best Benefits
Easy Auto Ship has some of the lowest prices and prices that are sure for shipping a car from Hawaii to California. It's also known for its wide range of car shipping services, such as fast shipping and shipping for boats and bikes.
eShip: Best Service
Customers mostly have good things to say about eShip, which offers guaranteed prices on its shipments and has received good reviews. When you use eShip to ship your car, you'll have access to tracking tools and be put in touch immediately with a personal contact.
Remember that eShip does not offer terminal-to-terminal shipping, which is generally cheaper than door to door service.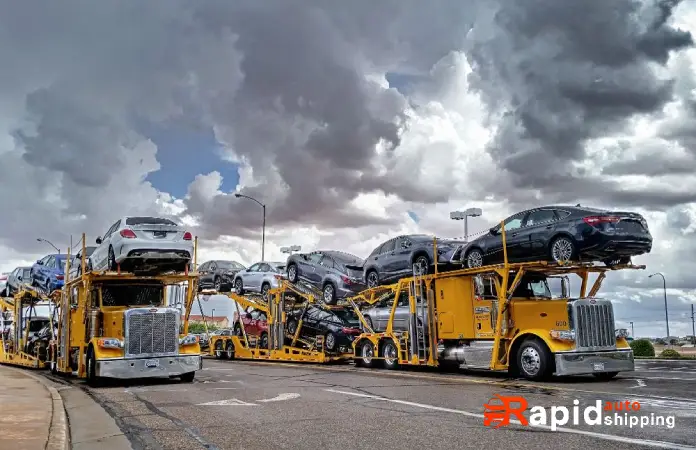 Our expert review team is happy to give you information that is correct and not biased. Based on consumer survey results and many studies, we created the following categories for rating the best car shipping companies.
Prices: Many things affect price, so comparing quotes from different companies can be challenging. Our team sends secret shoppers to test other vehicles, services, and shipping routes for this ranking.
Services: Because each customer has different needs, an auto transport company must provide various services. We consider the availability of services, the ability to guarantee pickup and drop-off dates, and the insurance coverage choices.
Reputation: When giving this score, our team looks at a company's BBB rate, service history, and number of years in business.
Customer service: Reliable car movers care for their customers in some way. We look at customer reviews, BBB issues, and how quickly the customer service team answers questions.