There are various types of lowboy trailers available. The gooseneck and trailer attachment method determines the most commonly used categorization.
Fixed Neck Lowboy
The trailer is equipped with a fixed-neck lowboy. This feature provides a lightweight alternative. The fixed style makes it more difficult to load from the front of the trailer.
Fixed Gooseneck Lowboy
Fixed gooseneck lowboys (FGLs) are equipped with drop decks, allowing easy loading from the back and the front. The gooseneck is adjustable, and once reattached, it securely holds the cargo in position on the trailer.
Removable Gooseneck Lowboy (RGN)
Removable gooseneck lowboys (RGNs) are the most reliable and robust vehicles for heavy-duty hauling. RGNs, also known as Removable Gooseneck Trailers, can accommodate up to 20 axles, which grants them the impressive capability of transporting a maximum cargo weight of 150,000 pounds.
They are helpful when the cargo needs to be pulled, pushed, rolled, or driven onto the trailer bed. You can also load more extensive and heavier items from above if necessary. RGNs, which stands for detachable gooseneck lowboys, are an alternative name for this type of trailer.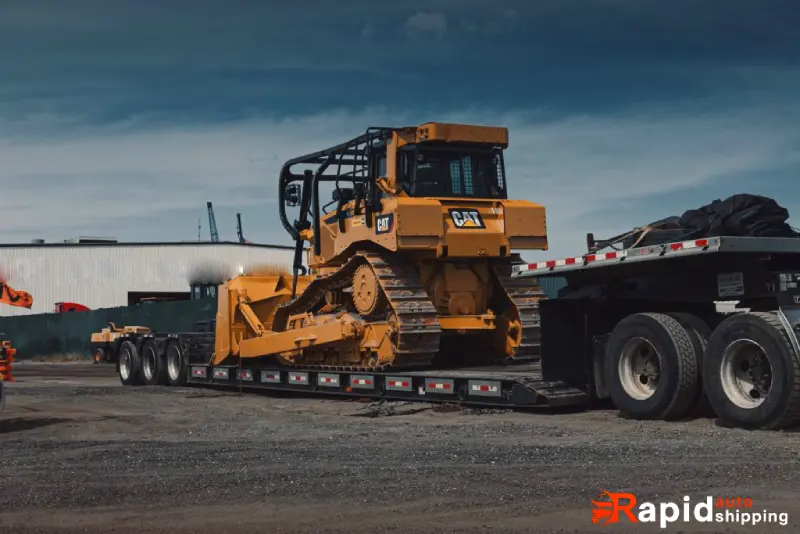 There are two types of Registered General Nurses (RGNs).| Lowboy Trucking
Hydraulic Removable Goosenecks (RGNs)
The most commonly used lowboy trailers are hydraulic RGNs. Hydraulic cylinders are utilized to perform trailer detachment and height adjustment effortlessly. Trailer operators can maintain a low center of gravity when dealing with unusually tall loads.
The hydraulic systems on hydraulic RGN trailers contribute to a significant weight increase, reducing the overall carrying capacity. Mechanical RGNs require less frequent and elaborate maintenance compared to other types. Hydraulic Removable Gooseneck Trailers (RGNs) are also quite costly.
Mechanical RGNs
Mechanical RGNs utilize either a manual or spring mechanism for lifting the ramp. While most people commonly choose hydraulic RGNs, there are certain situations where mechanical RGNs are the superior choice.
For instance, if you are engaged in long-distance trucking and anticipate that the load will be on the trailer for multiple days, a mechanical RGN would be the most suitable option.
They are also the preferred option when unloading needs to be done on hard, smooth surfaces. Mechanical RGNs are more challenging to operate, but they offer the advantage of being lighter in weight and requiring less maintenance overall.
Unlike other lowboy trucking companies prioritizing solely monetary gain, our company strives to build customer trust. Construction companies highly appreciate our door-to-door heavy equipment transport service, especially when they require the relocation of bulldozers, cranes, and other construction vehicles.
Industrial companies contact us when they need transportation services for forklifts and other heavy machinery from one factory to another. In addition, farmers rely on us to transport heavy equipment, including tractors and other farm machinery, to their fields. Our lowboy trucking company offers several benefits, including:
Door-to-Door Service: We can deliver heavy equipment to your business door or job site, regardless of your needs.
On-Time Delivery: We will ensure that your equipment is delivered punctually.
Tracking Capabilities: We will keep you informed of the transportation process.
Safe Transport: Trained drivers who prioritize the safety and well-being of every load they transport will handle your heavy equipment.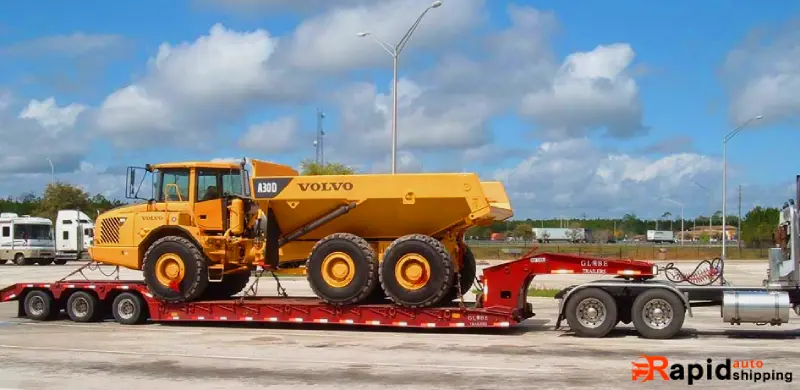 Rapid Auto Shipping strives to provide comprehensive shipping solutions that handle every aspect of the process for our customers.
Our services offer round-the-clock customer service, complimentary cancellations, and convenient door-to-door shipping. Our team is always ready to provide top-notch lowboy trailer shipping solutions.
With our extensive industry experience, we have become the leading experts in providing lowboy transport services. We prioritize meticulous attention to every detail of your farm equipment transport, guaranteeing the provision of the safest shipping services available.
Please get in touch with our office for further information on how Rapid Auto Shipping can utilize our fleet of lowboy trailers to efficiently transport one or multiple tractors across the country on your behalf.
Lowboy shipping is highly versatile because each option offers different possibilities for cargo. Lowboy models offer a variety of suspension options to choose from, providing additional versatility. Today, you can easily transport your large farm equipment using a lowboy trailer. +1 (833) 233-4447
The most convenient method for transporting a lowboy trailer is by utilizing a truck to tow it to its designated drop-off location. The company will arrange a car and driver to transport the lowboy to your desired destination.
The cost of transporting a trailer load may be lower than an average load. This is because loading and unloading the trailer requires less effort. However, it's important to note that the company still owns the driver and truck.
A lowboy is designed to transport large loads, so it is built to be sturdy. Therefore, it is essential to remember that it is unlikely to sustain damage during the journey.
However, it is equally important to hire a reputable company as it will guarantee that the lowboy reaches its destination in optimal condition.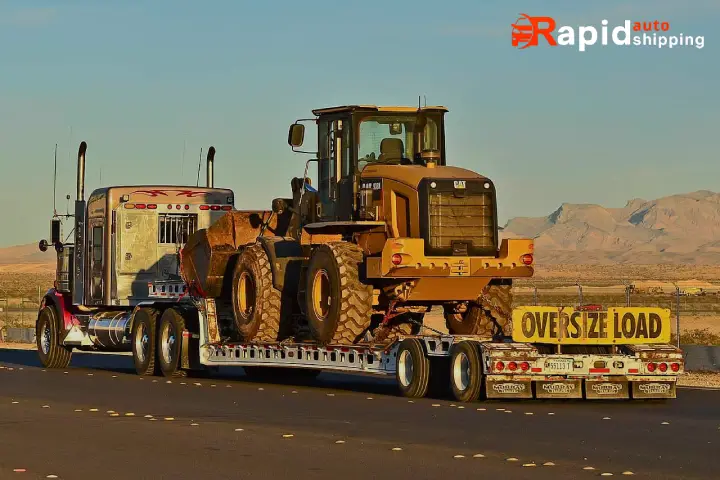 The cost of lowboy trucking can vary depending on various factors. These factors include the distance that needs to be traveled, the weight and dimensions of the load, fuel prices, tolls, permits, and any additional services that may be required. Prices can vary over time and may differ based on specific circumstances.
Lowboy trucking companies typically determine their charges based on several factors, including:
Distance:
The overall cost is influenced by the total mileage or distance that needs to be covered from the pickup location to the delivery destination. Transportation costs tend to increase as the distance to be traveled becomes longer.
Load weight and dimensions:
Lowboy trailers are designed to transport heavy and oversized loads. The load's weight and dimensions, including width, height, and length, are crucial factors affecting the cost.
Additional permits, escorts, or specialized equipment may be necessary for overweight or oversized loads, increasing overall expenses.
Equipment required:
The specific type of lowboy trailer required can influence the cost of transportation. Specific loads may necessitate specialized trailers or equipment, such as removable gooseneck (RGN) trailers or hydraulic detachable gooseneck (hydraulic RGN) trailers. The availability and complexity of the required equipment can influence the pricing.
Additional services:
Additional services such as loading, unloading, permits, escorts, or storage may be required depending on the specific requirements of the shipment. Additional charges will typically apply to these services, increasing the total cost.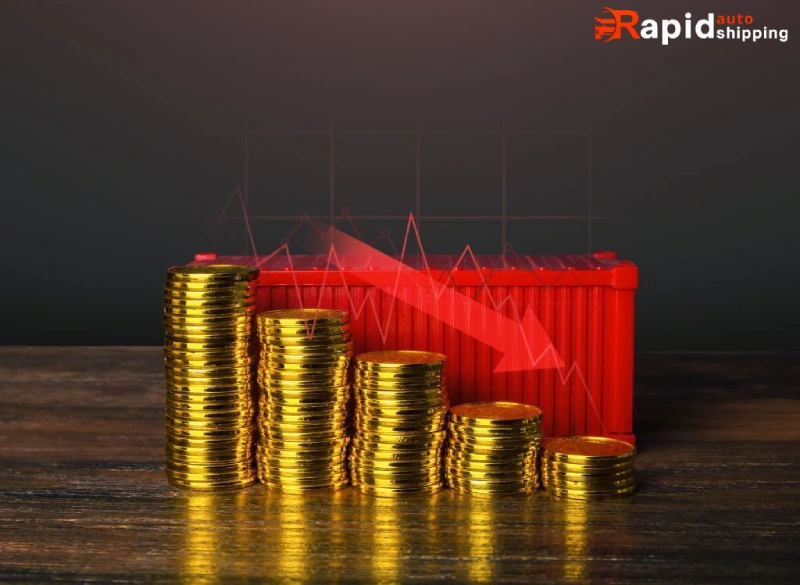 Lowboy trucking services provide numerous advantages for various industries and transportation requirements. There are several significant advantages to utilizing Lowboy trucking services.
Heavy Equipment Transportation:
Lowboy trucks are designed to transport heavy and oversized equipment, including construction, industrial, agricultural, and large vehicles. The low deck height of these items makes it convenient to load and unload heavy objects.
Versatility:
Lowboy trailers come in different configurations, such as fixed-neck, removable gooseneck (RGN), and extendable models. Their versatility allows them to accommodate equipment of various sizes and shapes.
Lowboy trucks can transport items of different weights, heights, and lengths, making them highly versatile for various transportation requirements.
Height Clearance:
Lowboy trailers are designed with a deck close to the ground, providing sufficient vertical space for transporting tall equipment. This feature is especially advantageous when transporting cranes, wind turbine components, and other oversized structures surpassing standard height limits.
Stability and Security:
Lowboy trailers are renowned for their exceptional strength and high level of security when it comes to transportation. Compared to other campers, they have a lower center of gravity, which enhances stability and minimizes swaying or tipping.
In addition, lowboy trailers are equipped with multiple axles and specialized suspension systems to provide a smooth and secure ride for the cargo.
Safety:
Lowboy trailers are designed to safely and efficiently load and unload heavy equipment. They are equipped with either ramps or hydraulic systems, which greatly assist this process. These features help to reduce the likelihood of accidents and injuries when loading and unloading.
Cost Efficiency:
Lowboy trucking services offer a cost-effective solution for transporting heavy and oversized equipment, especially compared to other transportation methods.
They eliminate the need for expensive crane services or the disassembly of large equipment into smaller parts for transportation. Lowboy trailers offer a direct and efficient solution, saving time and reducing overall costs.
Accessibility:
Lowboy trucks are designed to navigate various terrains and road conditions effectively. Off-road vehicles typically possess a higher ground clearance, enabling them to navigate rough or uneven terrain more easily. Their accessibility makes them ideal for construction sites, remote locations, and off-road transportation needs.
Expertise and experience:
Professional lowboy trucking companies are known for their experienced drivers and specialized equipment operators with extensive knowledge of handling oversized loads.
They have a thorough understanding of the specific requirements and regulations related to transporting heavy equipment and can guarantee compliance with legal and safety standards.