According to the user, Rapid Auto Shipping is the most suitable company for transporting a car from Miami to Denver. Weekly, vehicles are transported from Miami to Denver. Rapid Auto Shipping is a company that aims to improve the vehicle transport industry by providing exceptional services that exceed expectations.
They offer their services at competitive prices to ensure affordability for their customers. The company holds licenses, bonds, and insurance for transporting vehicles from Miami to Denver. This ensures the safety and security of the customer's car during the shipping process.
Rapid Auto Shipping provides customers with various vehicle transport options, including open and enclosed trailers. Additionally, they offer expedited shipping services to ensure prompt delivery.
Please request a quote for auto transport:
Rapid Auto Shipping is a company that offers free price estimates without any obligation, which could be considered a positive aspect of their service. The transportation of a vehicle provides the option of selecting between open and enclosed carriers.
The open-carrier transportation method is widely utilized due to its cost-effectiveness and popularity in the shipping industry. Rapid Auto Shipping offers enclosed carriers to provide additional vehicle protection during transportation.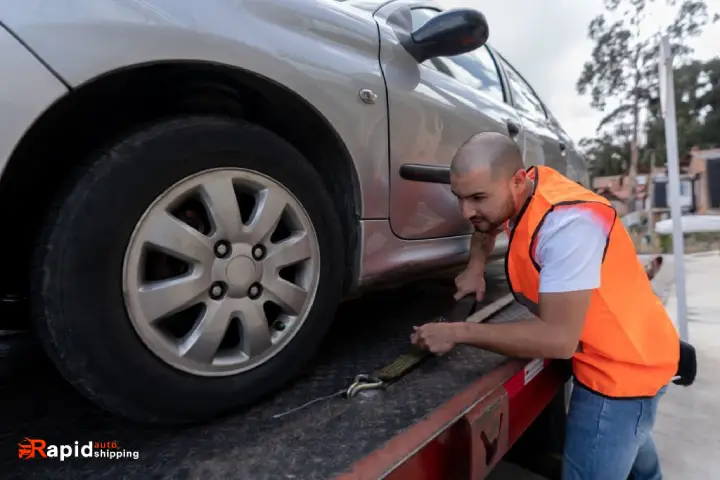 Collection of vehicles:
Once the price has been obtained, two options are available for scheduling the retrieval of the car: booking online or contacting an auto transport representative.
The carrier will handle the loading of your vehicle with a high level of caution during the pickup process. Rapid Auto Shipping provides customers with a convenient online tracking system, enabling them to monitor their shipment status anytime.
Vehicle transport:
The auto transporter's container will be used to transport your vehicle, and upon completion of the transportation, your car will be unloaded with great care. The final inspection aims to verify that the item is being returned to the owner in its original condition, with no modifications or harm inflicted.
Every stage of the Miami vehicle shipping process will be explained to you by a Rapid Auto Shipping logistics agent. From the initial phone conversation to the final delivery, your specialized agent will be there for you. We respond to any queries you may have regarding car shipping from Miami.
You can prepare your car for transfer to Miami by following routine procedures. To take accurate images before, after, and after delivery, you must ensure your automobile is clean inside and out.
This is crucial to guarantee that your automobile will be delivered in the same condition as when it was picked up. Call Rapid Auto Shipping right away for detailed information on how to get your car ready for transport.
Open Carriers:
One disadvantage of transporting cars using open carriers is that the vehicles are exposed to harsh weather conditions, which can potentially cause damage. Environmental factors such as snow, rain, and bird debris can impact transportation when utilizing open-air carriers for auto transport between Miami and Denver.
Rapid Auto Shipping is known for its reliable carriers who ensure proper handling and protection of their cargo. The carriers are aware of the fact that they are responsible for transporting assets that are valuable to you.
The open carriers in our fleet are equipped with modern packing and strapping equipment that effectively minimizes the movement of the vehicles being transported. One advantage of using open carriers for car shipping is their faster delivery time.
This can be particularly beneficial when transporting a car from Miami to Denver to its final destination. Rapid Auto Shipping's agents facilitate scheduling more trips and booking more skilled carriers. The user suggests that open carrier auto transport is a more cost-effective method for carrying out auto transport.
Enclosed Carriers:
Enclosed carriers are a transportation method for vehicles where the cars are placed inside a covered truck for protection during transit. Enclosed carriers have a lower capacity for transporting vehicles compared to open carriers.
However, the transportation process is more intricate and requires more excellent care. Enclosed carriers are commonly used to transport classic or precious cars due to their benefits. This method provides a cleaner and more protected journey for the vehicle during shipping from Miami to Denver.
Enclosed carrier transportation of cars has a disadvantage in schedule due to the limited availability of enclosed carrier options. This method provides optimal protection for your vehicle against environmental factors.
Expedited vehicle delivery:
Prompt delivery is crucial when there is a specific date or time for picking up or dropping off your car. The service in question incurred a more significant expense than other similar services.
Door-to-door service:
The service involves a professional driver who will retrieve and transport your vehicle to a location as near as feasible to your residence, providing a convenient option for customers.
Luxury Vehicle Transport:
Our area of expertise is focused on transporting high-end automobiles. The safety and maintenance of high-end or sports cars can be trusted.
The cost of shipping a car from Miami to Denver is subject to various factors related to the car shipping details. These factors include the type of vehicle being transported, the pickup and delivery cities, the running or non-running condition of the car, and the type of service preferred, such as Open, Enclosed car transporters, or Expedited shipping.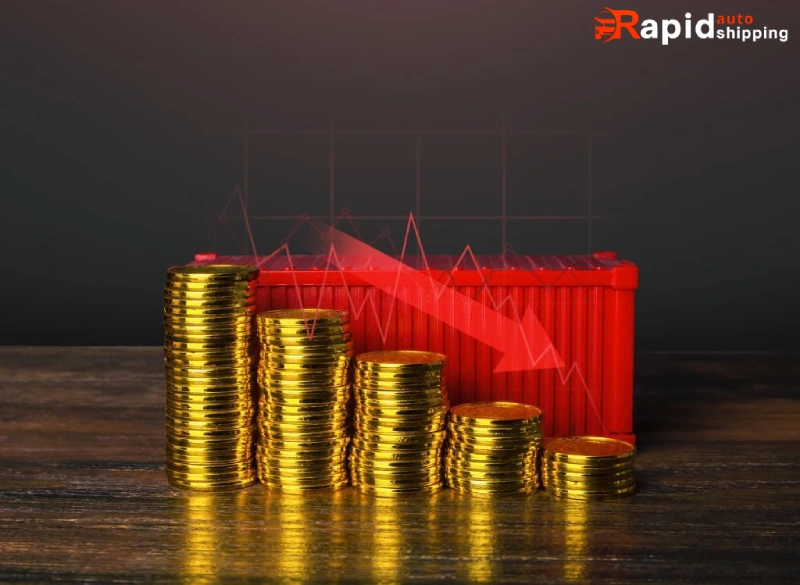 The distance between Denver, Colorado, and Miami, Florida, is approximately 2,064.6 miles, and it typically takes a few days to travel this distance without any stops or detours.
Delivery delays can be attributed to a range of variables. Rapid Auto Shipping utilizes strategies to minimize the delay of shipments.
The calculation of delivery times involves consideration of various factors such as traffic congestion, poor road conditions, availability of petroleum, and shipment requirements.
Rapid Auto Shipping is a leading provider of enclosed and open carriers for shipping cars. Open carrier shipping is considered the most cost-effective method for transporting automobiles. The transportation of the vehicle is risky due to its susceptibility to environmental threats.
Enclosed transportation is considered to be the most secure mode of transportation. The truck is equipped with a container that is completely sealed. The cost of the product/service is relatively expensive.
Rapid Auto Shipping has the necessary licenses, bonds, and insurance to transport various types of vehicles, including cars, trucks, and oversized vehicles, over short and long distances. The logistics agents are committed to finding the most cost-effective Miami car transport solutions without compromising on quality.
Rapid Auto Shipping offers a comprehensive service that prioritizes a positive customer experience. Their services extend beyond mere vehicle transport and are designed to provide reliable and high-quality shipping solutions.
The transportation of vehicles from Miami is conducted strictly to the highest safety protocols and standards. For further details on why Rapid Auto Shipping is the optimal choice for car transportation, kindly contact us at your convenience.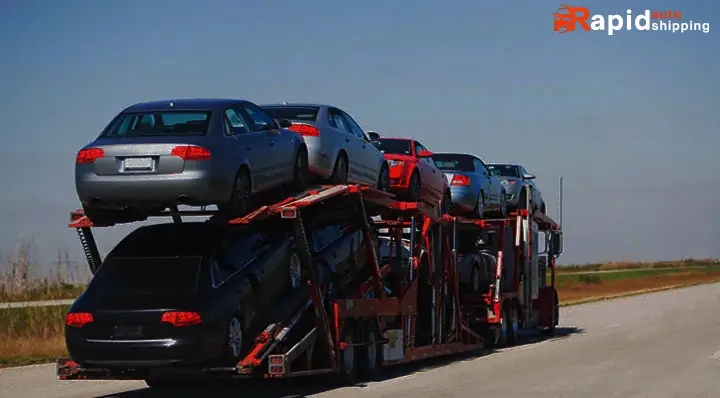 The payment options available for vehicle shipment with Rapid Auto Shipping include all major credit cards and certified funds, which must be submitted before shipment.
To facilitate payment upon delivery, it is necessary to make a deposit beforehand. One option for settling the balance is to provide full payment to the driver using either cash or certified funds.