Shipping a car from the Akron Auto Auction entails a series of steps to ensure a seamless and secure experience.
Prepare the Car: Perform a comprehensive cleaning and inspection of the vehicle, removing any personal belongings and ensuring that it complies with shipping regulations, including the absence of any leaks or loose components.
Choose a Shipping Method: Please choose between two options for delivering your vehicle open or enclosed transport. The utilization of open transport offers an affordable opportunity for the transportation of your car.
However, it is essential to note that this method requires your vehicle's exposure to different weather conditions and external elements throughout the journey. However, enclosed transport offers more excellent safety for your car, though at an additional price.
Select Shipping Company: Please conduct comprehensive research and select a reputable automobile shipping company with a strong reliability and client satisfaction track record. It is advisable to obtain multiple quotes and carefully examine insurance policy options.
Book the Transport: Make arrangements for the date and location for the pick-up of your vehicle with the selected transport company. Please provide them with all the details regarding your car and any specific instructions.
Prepare Documents: Ensure you collect essential documents such as the vehicle's title, registration, and insurance. The shipping company may request copies for their documentation needs.
Inspect the Car: Make a comprehensive inspection with the carrier during the vehicle pick-up process, ensuring the car's condition is thoroughly documented. Please ensure that both parties sign a Bill of Lading.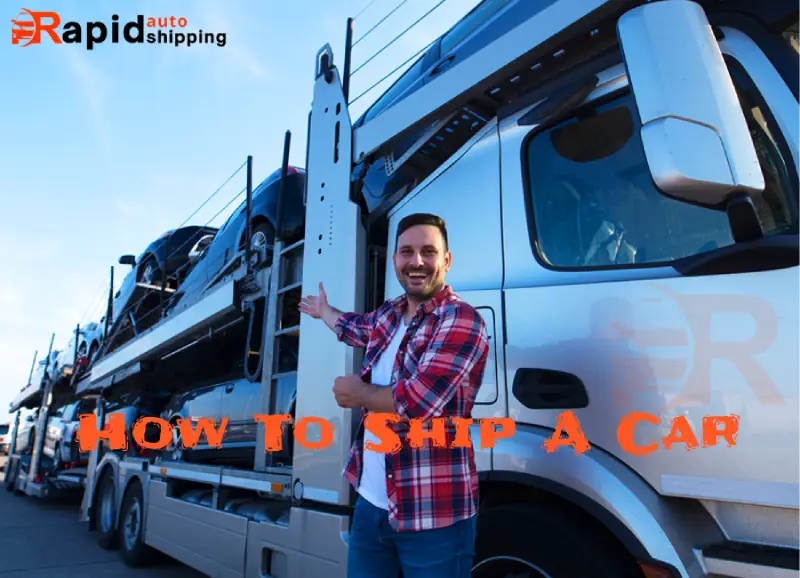 Tracking and Communication: Ensure regular communication with the shipping company and monitor the progress of your vehicle throughout the transportation process.
Delivery and Inspection: Upon arrival, conducting a thorough inspection of the vehicle in collaboration with the carrier is recommended, carefully documenting any possible damage that may have occurred during transportation. Please remit payment for any outstanding fees.
Finalize the Process: Please ensure all required documentation for the delivery is completed and verify that the car satisfies your expected condition.
There are various transportation options available for transporting auction cars in Akron. One of the most popular and efficient methods is utilizing auto transport services. Car carriers, including both open and enclosed options, can securely deliver vehicles to their intended destinations.
Open carriers are a cost-effective option for transporting standard vehicles, whereas enclosed carriers provide additional protection designed for high-end or classic cars. Convenient door to door delivery services pick up and deliver vehicles from your address.
Do your research and select a reliable auto transportation company. Look for one with the correct licenses and insurance to keep your valuable expenditure safe. By choosing a suitable way of transportation, one can ensure a seamless and secure transit for their Akron auction cars.
The price of transporting a car from Akron Car Auctions may differ based on several things. These include collection and delivery distance, vehicle size and weight, transportation method (open or enclosed), and additional services. Car delivery within the US costs between $500 and $1,500, depending on distance and extra services.
To understand shipping costs, contact many transportation companies for estimated prices. This helps you evaluate and assess fees. This will help you obtain a precise forecast tailored to your specific requirements.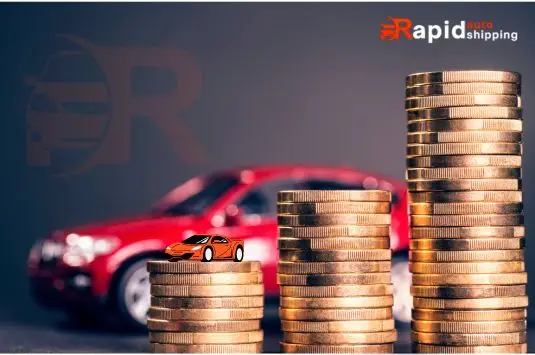 Rapid Auto Shipping is a transportation company that provides auto auctions Akron Ohio, transportation services. We specialize in helping you transport vehicles quickly and safely through our auto auction services.
They are dedicated to ensuring customers' happiness by safely and promptly delivering cars to and from the Akron car auction and nearby areas.
Our professionals have the knowledge to handle various cars. We have the skills and equipment to get your car to its destination safely. Rapid Auto Shipping offers affordable prices and is known for being dependable.
They are a trusted option for individuals and businesses needing to transport their vehicles. Rapid Auto Shipping provides a smooth and efficient experience when transporting your auto auctions Akron Ohio.
Transporting a car from Akron Car Auctions is easy and affordable. A wide range of low-price vehicles lets consumers choose the perfect car or investment. Registration, bidding, and payment are simple. Once the purchase is made, transportation is crucial.
Shipping is simple in Akron due to its location and transportation networks. Many reliable car transportation companies offer open and enclosed transport. Before shipment, prioritize insurance and vehicle inspection for seamless delivery. With convenient shipping, Akron Car Auctions makes car buying simpler.