About the Car Transport Services Offered to Luxury Vehicle Owners
Are searching for the best method to ship your high-end vehicle? You have a wide range of choices when it comes to shipping your high-end vehicle overseas. Depending on what you need them for and how much you want to pay, some choices may be preferable to others. Before making a decision, you should first consider where your new house will be in comparison to your current one. You should make sure that wherever you move, it enables you to bring your vehicle and allows you to get the best price on all of your transportation expenses.
You may be considering shipping your Ferrari using open car freight. The double-decker containers used by your Ferrari dealer also come in open versions. Additionally, your Ferrari will be protected with cutting-edge technology and reach its location within seven days of leaving.
Finally, open auto transport is a safe method to send your car because it will safeguard it from road vibrations and other types of shocks and jolts.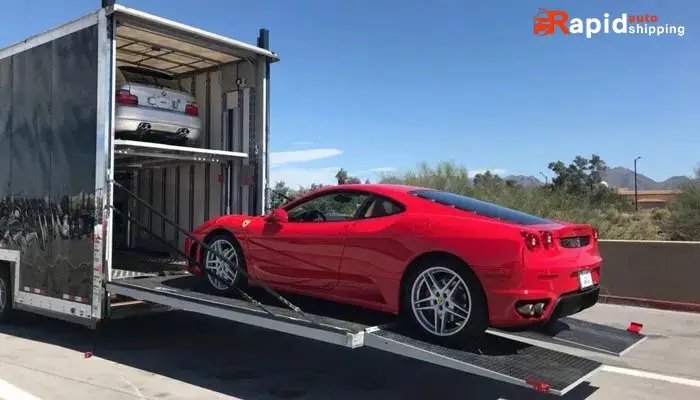 Protected and enclosed car transport services are available from Rapid Auto Shipping at prices that are reasonable and are not intended to take advantage of your wish for security. You get what you pay for in this business, but you also shouldn't overspend.
The real cost of shipping a Ferrari relies on some variables, including your region and the desired shipping date. For instance, enclosed car shipment costs about more than open car shipping.
Depending on the services chosen and other factors like the distance to be driven, shipping a Ferrari anywhere in the United States or abroad may cost $150 to $10,000.
The expense of having your luxury car reimported into another nation will be significantly influenced by the overall weight of your car.
The cost of moving your car will depend on many things, including how long it can remain in the new nation, which parts are trickier to move than others, and whether you need to move more than one car at once.
Open air service is the least expensive mode of transportation for a Ferrari. An enclosed car transport service is the most secure mode of transportation and the one that is typically advised to owners of premium cars.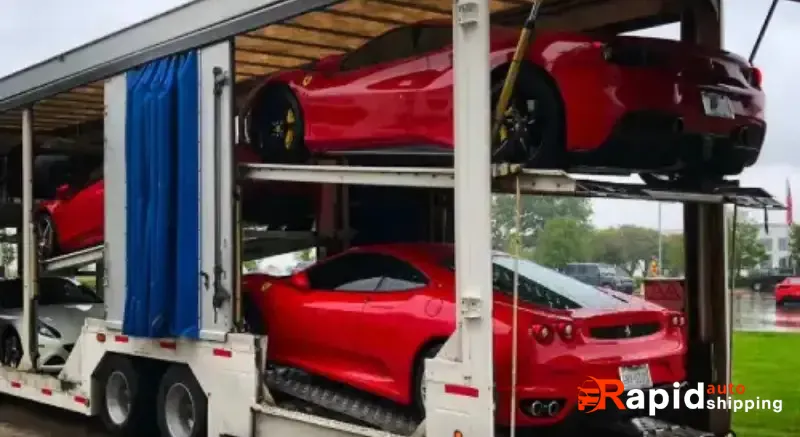 Any respectable car transport service will provide you with a free estimate. Until the broker has found a shipper, which may take a few days after you receive an estimate, you shouldn't be required to pay anything.
At that moment, you can choose to pay the complete shipping cost upfront or pay a deposit and decide to pay the balance in cash when the item is delivered.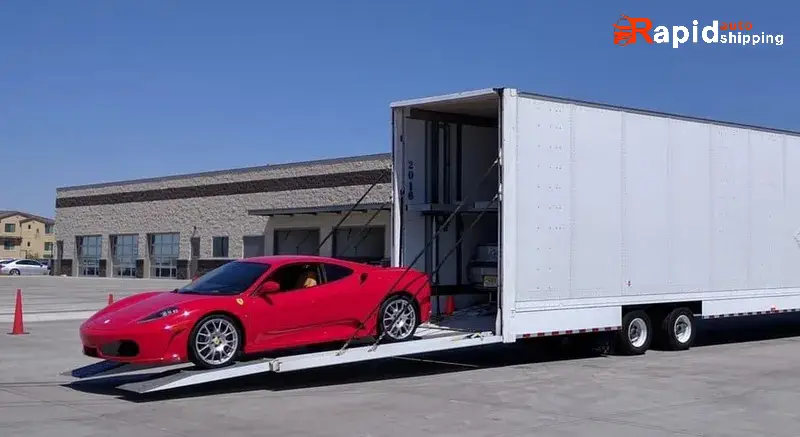 To ensure a seamless transfer for our international travellers, Rapid Auto Shipping has some clients with abroad company endeavors that collaborate with several of the country's top home movers.
We track the whereabouts of your car at all times, whether it will be on a goods ship for a few days or several weeks.
We guide you to describe what you need to do for the entire process, including acquiring the required documents and potential adjustments, for our clients who are shipping internationally for the first time and may feel apprehensive about how to do so. By doing these actions, you can lawfully import the automobile into the country of your choice.
Here are some tips on how to get your vintage automobile ready for enclosed auto shipment with us while we take care of the majority of the work for you:
Examine your vehicle: Check your car's inside and exterior for any existing damage. Take note of any dings, scratches, or flaws. It will be simpler to establish whether your historic automobile was damaged during shipping if you are aware of its precise condition.
Take anything personal away: Remove anything that might harm the inside, such as GPS units, toll devices, and other electrical attachments, as your car will probably move about while in transportation.
Clean up your vintage automobile and take care of any necessary maintenance: It is wise to speak with a mechanic before enclosed auto transportation if the vehicle is an expensive Ferrari car.
Make a list of routine maintenance tasks: Verify the condition of all the fluids in your car. Check the fluid levels in your washer, steering, brake, and oil systems. A quarter to an eighth of your petrol tank should be filled. A properly charged battery and appropriate tire pressure should also be present.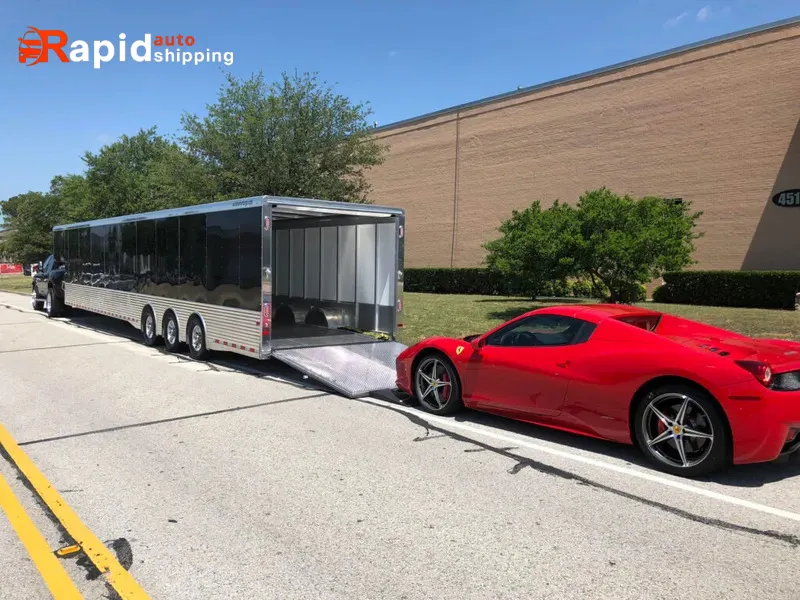 Obtaining an estimate for vehicle shipping is simple. Simply complete our quotation form to get a price quote. Once you've received your price, you can either schedule your shipping requirements immediately online or give us a call at +1 (833) 233-4447. To schedule a pickup, there is no upfront fee.