Overview Of Mitsubishi Car Transport Service
We provide one of the widest selections of any auto transport company around. Our customers may choose their preferred transport mode from air, train, freight, and road options.

We have open and enclosed carriers available for international and local shipments. We may also arrange for specialist transportation depending on the vehicle's condition or the client's needs.

The majority of our orders are for local delivery. We have the necessary permits to transport over state borders to deliver to any address. Customers' cars will always arrive promptly and securely, no matter where they are.

Different customers have different needs. Thus, we provide a range of local shipping choices. Those who need to send packages or cargo to or from a foreign country will be pleased to find that we provide air and Mitsubishi car shipping services. Everything, including customs and storage, is taken care of by us.
Clean the outside:
You should thoroughly clean your car. The following stages in exporting an automobile require that the outside be immaculate. If you tend the automobile before delivery, it will save you time in the long run. In addition, a spotless car is usually a welcome sight.
Carry out a thorough visual examination:
Once the inside and outside of your car have been cleaned, take a stroll around the vehicle to inspect it for dings, scratches, stains, and paint chips. Since dirt, dust, and grime might cover up these markings, cleaning your automobile before the examination was essential.
A visual assessment can only detect damage. Your vehicle's safety during transport is not likely to be compromised. If this does occur, however, you will be better equipped to identify any further harm.
Take pictures of the vehicle as evidence:
Scratches, dents, paint chips, and the like should be photographed in addition to being noted for insurance purposes. Snap away from all possible vantage points. Make sure the quality of each photograph is high as well.
Please save these images as documentation. The photos might be further proof if the car shipping firm denies any new damage. However, the pictures and your comments will help you complete the condition report.
Take care of any required auto maintenance:
Before transferring your operational vehicle, a few standard auto maintenance procedures should be conducted. By keeping your car in good shape, you can hit the road when you reach your destination.
Put away your belongings:
Taking precautions against loss, theft, or damage by removing valuables is a good idea. Empty your car of all of your belongings, including the trunk. io98uOnly leave with your GPS and a fully charged vehicle battery.
Your car might jiggle around a little during shipment. As a result, leaving valuables or other personal things in a moving vehicle increases the risk that both they and the vehicle may suffer harm.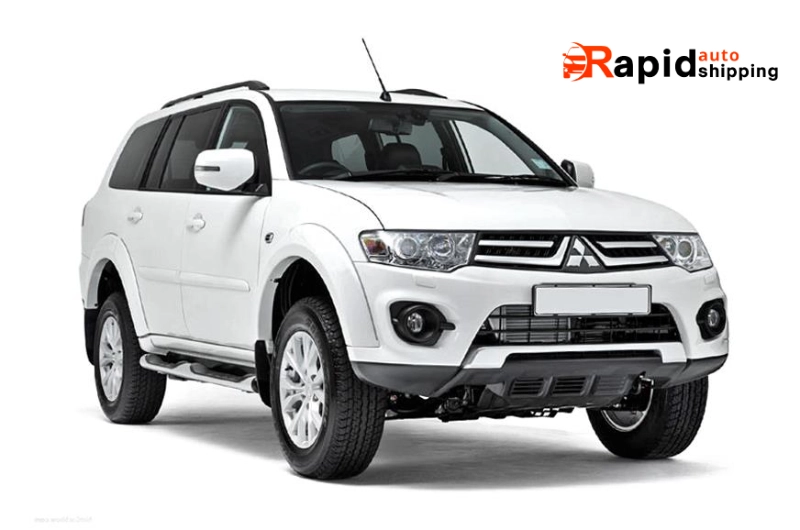 Protection against the Unexpected:
You can trust that your vehicle will arrive safely and undamaged when you work with a reputable auto shipping company that offers full coverage insurance. In addition, all of the company's formal insurance documentation should be easily accessible online or upon client request.
The staff is Fantastic and Very Competent:
All of their employees must be licensed appropriately and behave company-likely. Each vehicle must be cared for as if its own, and all procedures must be followed to the letter.
Superior Assistance to Clients:
They will also provide a toll-free number so you can reach an actual person anytime (ideally around the clock) with any questions or concerns.
Ask everything you want regarding the vehicle shipment process, and you should get a clear and complete response. Outstanding service to customers is being patient with them when they express confusion.
A Reasonable Cost:
A successful car transport service will charge reasonable rates. They won't attempt to scam them by hitting them up with extra charges afterward. Instead, they are forthright and honest, providing fair pricing for all parties.
These businesses have a focus on the long term. They may earn less money per client than a car shipping firm that costs more, but they more than make up for it in sheer volume and loyal patronage.
Open Mitsubishi Car Transport Service :
Open transport is the most common and cost-effective choice when shipping a car. Your automobile will be transported on an open carrier, subject to the elements.
Since open-car carriers transport a greater volume of vehicles, it is more likely that one will be available on the dates you need to move your vehicle. Typically, open-car carriers can hold up to ten cars.
A disadvantage is the absence of side and roof protection on an open vehicle carrier. This means that your automobile will be open to the elements while being transported. While moving, it may be more susceptible to theft or damage.
Enclosed Mitsubishi Car Transport Service :
Enclosed car shipping is the most costly option, but it protects your car during delivery. Vehicles are protected from the elements when transported in an enclosed car carrier.
An additional perk of going with an enclosed carrier is the safety of your vehicle during travel. A car has a significantly lower risk of theft or damage when transported in an enclosed trailer.
The higher price tag is the main drawback of employing an enclosed vehicle carrier instead of an open carrier. There are more cost-effective options than this, but it's worthwhile if you're transporting an expensive car and can spare the extra cash.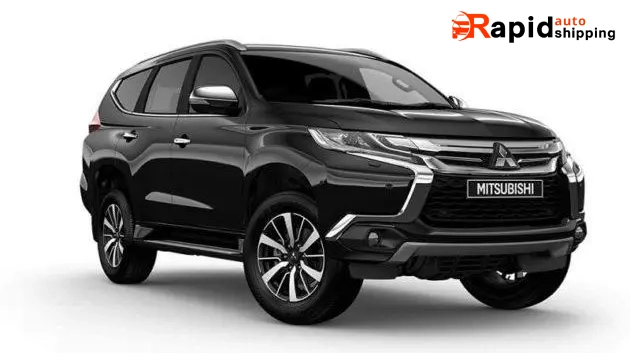 Time is Conserved:
Traveling by car takes time, regardless of whether you're going nationwide or state. There are already many things you need to consider if you're relocating. If moving for employment reasons?
The time you would have spent driving may be put to better use packing (or unpacking), arranging for utilities and other paperwork, etc., if you let an auto shipping firm handle your vehicle travel requirements.
Your vehicle will be safer:
You will drive more cautiously than usual when transporting your automobile over lengthy distances. Still, you're only human, so that mistakes may be made, animals can wander into traffic, and you can't control the actions of other drivers.
One of your most valuable assets has been damaged, even if it is still drivable after a minor collision (a.k.a. a "fender bender").
Professional drivers have received extensive training in the safest methods of transporting cars. The best firm will accommodate your needs, including providing enclosed carriers to safeguard your vehicle during transport. Their car transporters are robust and will safely transport your vehicle nationwide.
You'll Be Less in Danger:
You are just human, after all, and driver fatigue is a serious issue. Toss in the possibility of bad weather, physical pain from sitting, or, as was already noted, an unexpected road crossing by a deer, often leading to disastrous results.
Drivers employed by a reliable Mitsubishi auto transport company have been thoroughly screened to ensure they can endure long periods behind the wheel without becoming too tired. Because of this, you can be confident that your car will get where it's going in one safer.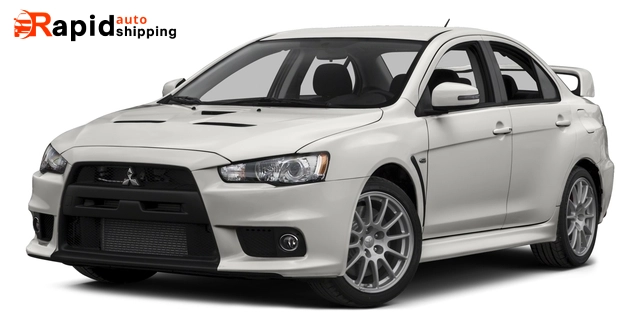 The time it takes to ship your car depends on how far you need to go. Your automobile will be picked up and delivered on the precise dates promised by US Van Lines.
However, Mitsubishi car shipping usually takes three to seven company days from pickup to delivery. The vehicle delivery and loading hours will be included in the estimate provided by your relocation coordinator.
There are many factors to consider when estimating the cost of shipping a car; however, in the United States, Mitsubishi auto transport companies typically charge $2.92 per mile for trips under 200 miles, $0.93 for trips between 200 and 500 miles, and $0.78 for trips over 1,000 miles.
The answer is yes, and internet monitoring is available around the clock with real-time updates. If you have any questions concerning the location or condition of your shipment, a shipping agent is general through the link provided to you for tracking purposes.
Your shipment's progress may be tracked online with the help of the booking number you'll get when you arrange to ship.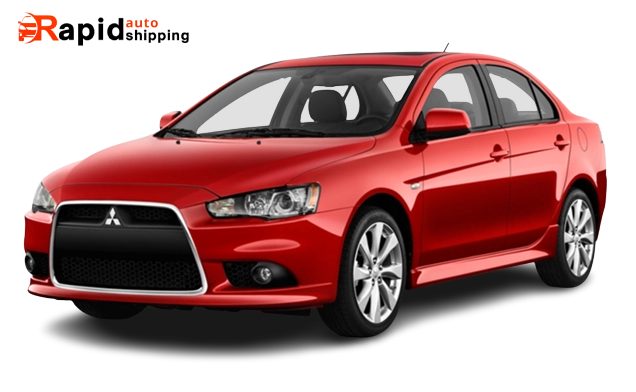 Either utilize the rapid online car shipping price calculator above or call one of our auto transport pricing professionals at +1 (833) 233-4447 to obtain a quotation for shipping your vehicle.
We need to know the origin and destination addresses, the vehicle's make and model, and the expected delivery date to provide you with an accurate price.