Get Your Car Shipping Quote:
Rapid Auto Shipping, known for being one of the top car shipping companies, provides complimentary car shipping quotes without any obligation. You will need to decide between open or enclosed auto transport carriers.
Open-carrier shipping is a highly popular and cost-effective option. Companies such as Rapid Auto Shipping also provide enclosed carriers to offer extra protection for your vehicle during transportation.
Vehicle Pickup:
After receiving your quote, you have the option to either book online or speak with an auto transportation specialist to schedule a pickup date.
Your vehicle will be loaded onto the carrier with great care on the day of your pickup. You can easily track the status of your shipment online at any time with Rapid Auto Shipping.
Vehicle Delivery:
On the day of delivery, your vehicle will be carefully unloaded from the auto transporter's truck. A final inspection will then be conducted to ensure that your vehicle has been delivered in the same condition as when it was initially picked up.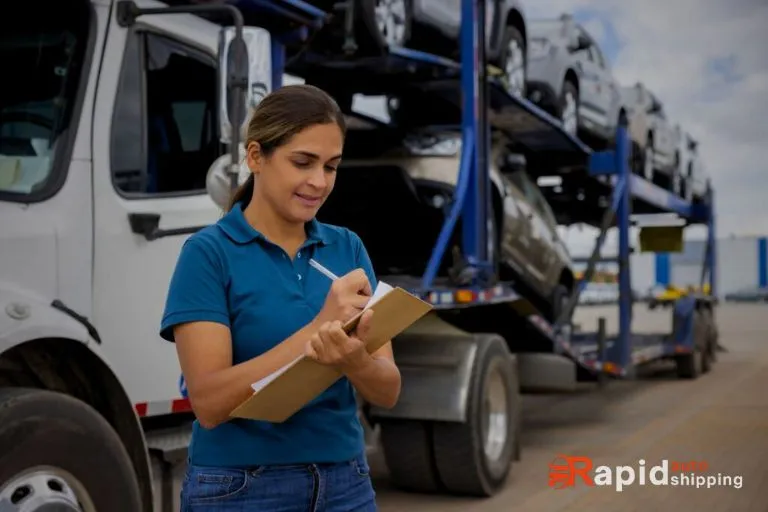 Rapid Auto Shipping stands out from other auto transport and car shipping companies due to the superior level of car shipping service we provide.
Many other auto shipping companies fail to provide upfront information about the complete cost of Dallas to Salt Lake City auto transport.
At Rapid Auto Shipping, we firmly believe that by addressing all of your inquiries professionally, offering competitive and transparent pricing, and ensuring that you are aware of our constant availability through phone and email, the decision to choose us becomes an obvious one.
We understand that you are not simply looking to send a piece of mail, but rather, you are seeking assistance with your vehicle.
When considering Dallas to Salt Lake City auto transport services, Rapid Auto Shipping offers a few options. Here are several types of commonly available services:
Open auto transport:
This option is both common and affordable. Your vehicle will be transported on an open trailer alongside other vehicles. Although it may not provide as much protection from the elements, it is still a reliable and affordable option.
Enclosed auto transport:
If you own a luxury, classic, or highly valuable vehicle, you might consider choosing enclosed transport. Your vehicle will be securely placed inside a fully enclosed trailer, ensuring protection from adverse weather conditions, road debris, and any other external factors that may pose a risk. Open-air transport is generally less expensive than this option.
Door to Door Transport:
The transport company offers door to door service, which means they will conveniently pick up your vehicle from your location in Dallas and deliver it directly to your desired destination in Salt Lake City.
This service provides convenience and eliminates the need for you to personally drop off or pick up your vehicle at a terminal.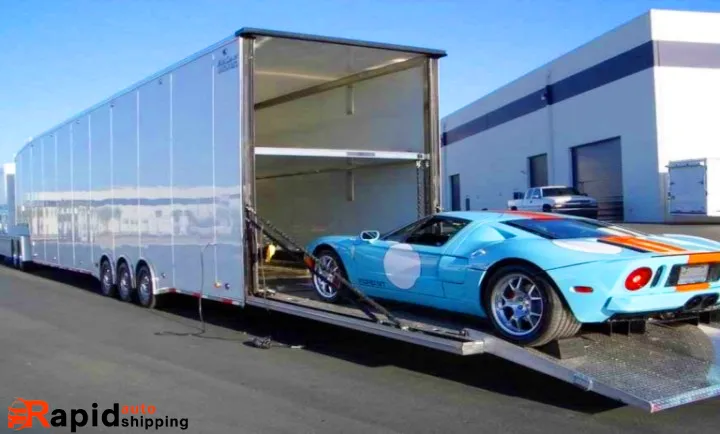 Terminal to Terminal Transport:
If you are seeking a more budget-friendly alternative, you can opt for terminal-to-terminal transportation. In this scenario, you will need to drop off your vehicle at a designated terminal in Dallas and subsequently retrieve it from a terminal in Salt Lake City. Please note that it is important to make arrangements for transportation to and from the terminals.
Expedited Transport:
If you require urgent transportation for your vehicle, you have the option to select expedited or express shipping services.
This ensures that your vehicle is given priority and will be delivered more quickly. However, it is important to note that expedited services usually come with a higher price tag.
The cost of Dallas to Salt Lake City auto transport can vary depending on various factors. These factors include the distance between the starting point and the destination, the type of vehicle being transported, the time of year, the chosen method of transport (open or enclosed carrier), and the specific company you select.
For accurate pricing information on from Dallas to Salt Lake City auto transport, it is recommended to contact auto transport companies directly.
They can provide you with precise and current quotes that are tailored to your specific needs. To find the best option that meets your needs, consider reaching out to multiple companies to compare prices and services.
Several factors can influence the cost of Dallas to Salt Lake City auto transport.
Distance:
The distance between the pickup location, Dallas, and the destination, Salt Lake City, is an important consideration. Transportation costs typically increase as the distance traveled becomes longer.
Vehicle size and weight:
The cost of transportation can be influenced by the size and weight of the vehicle being transported. Specialized equipment or trailers may be necessary for larger and heavier vehicles, which can result in higher overall costs.
Season and demand:
The cost of auto transport can be influenced by seasonal fluctuations and market demand. Prices for transport services along the Dallas to Salt Lake City route may be higher if there is a high demand.
Timeframe and flexibility:
The timeframe you require can also affect the cost of transportation. If you have a specific delivery deadline or need expedited shipping, there may be an extra charge associated with it.
Having flexibility in pickup and delivery dates can provide you with more opportunities to find affordable transportation options.
Type of transportation service:
The type of service you choose will have an impact on the cost of auto transport. There are two main options for transporting vehicles: open transport and
.
Open transport involves vehicles being exposed to the elements, while enclosed transport provides more protection. In general, enclosed transportation is more expensive than open transportation.
Condition of the vehicle:
The condition of your vehicle can also have an impact. If the vehicle is not operational or has modifications that require special handling, it may necessitate extra equipment or effort, resulting in an increased cost.
Fuel prices:
The cost of fuel during transportation can have an impact on overall expenses. Increasing petroleum costs can increase transportation expenses.
Additional services:
Please note that any additional services you request, such as door-to-door delivery or vehicle tracking, may result in additional charges.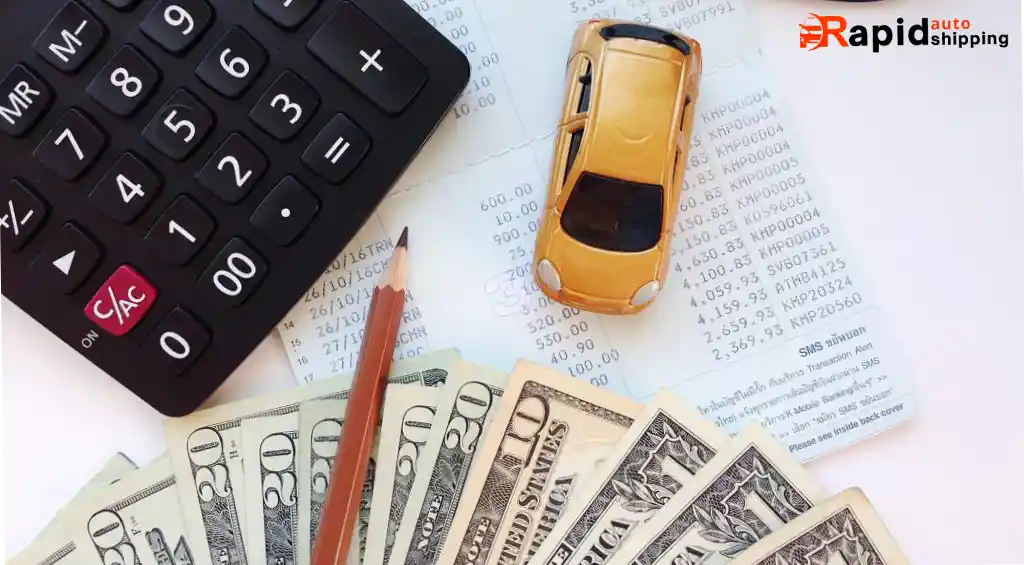 The length of time it takes from Dallas to Salt Lake City auto transport can vary due to various factors such as the chosen route, traffic, weather conditions, and the policies of the transportation company. The average distance between Dallas, and Salt Lake City, is approximately 1,200 miles (1,930 kilometers).
The estimated transportation time for this journey usually falls within the range of 2 to 5 days. Please be aware that the time frames provided are approximate and may be subject to change depending on the factors mentioned earlier.
Consulting with Dallas to Salt Lake City auto transport company is always advisable to obtain a more precise estimate tailored to your circumstances.
Rapid Auto Shipping accepts payment for vehicle shipment in the form of all major credit cards or any type of certified funds. If you prefer to pay upon delivery, please note that a deposit is necessary.
Additionally, the remaining balance must be paid in full to the driver using either cash or certified funds.