Request an estimate for car shipping:
One of the best vehicle shipping companies, Rapid Auto Shipping, offers free, no-obligation auto shipment quotes. Between open and enclosed car haulers, you must decide. Open-carrier shipping is the most popular and affordable choice. Autotransporter companies like ours may offer enclosed carriers for increased security.
Picking up a car:
After receiving a quote, you can either book online or give a vehicle transport specialist a call to schedule a pick-up date. Your car will be securely loaded onto the carrier on the day of pick-up. You are always welcome to check the progress of your shipment with us online.
Shipping of Vehicles:
On the day of delivery, your automobile will be safely unloaded from the auto transporter's truck, and a last inspection will be done to make sure it arrives in the same immaculate condition as when it was picked up.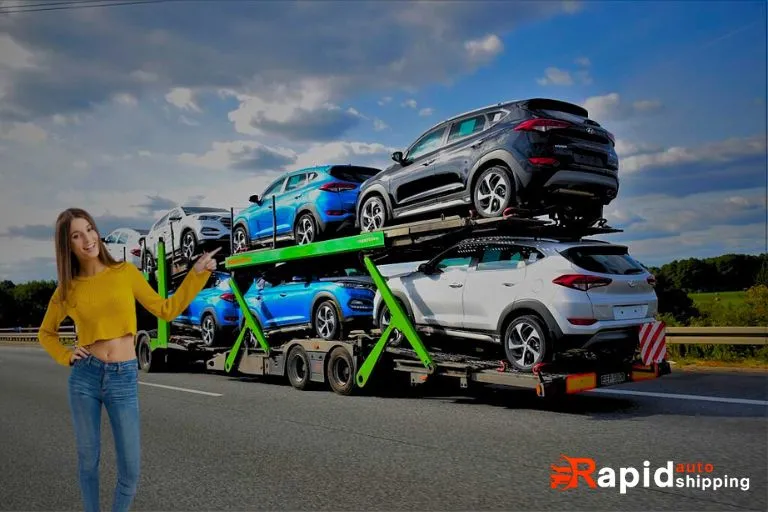 Open Transport:
Our most popular car transport option. Our cheapest vehicle, truck, and SUV shipping option. Houston-El Paso automobile shipping is likewise our fastest choice. We currently have 19,000 qualified Houston to El Paso auto transport carriers available for service.
If your car has the ground clearance to drive into an open trailer, open Houston to El Paso auto transport may be your best and cheapest alternative!
Accessibility -
Today's most prevalent sort of carrier is this one. They are often used by most shipping firms to move autos. Due to this, availability is rarely a problem.
Comfort -
In general, open auto transporters can hold 7 to 10 automobiles at once. This implies that if you are shipping many vehicles, you may have them all delivered simultaneously by a single driver.
Less expensive
On the road, there are a ton of open shippers that can accommodate many automobiles at once. Because of this, open auto carriers have the lowest auto shipping rates in the whole auto shipping sector.
Enclosed Transportation:
Your classic, luxury, exotic, or vintage automobile will be protected from the elements and the road during transit with enclosed transport, and a covered auto shipping service.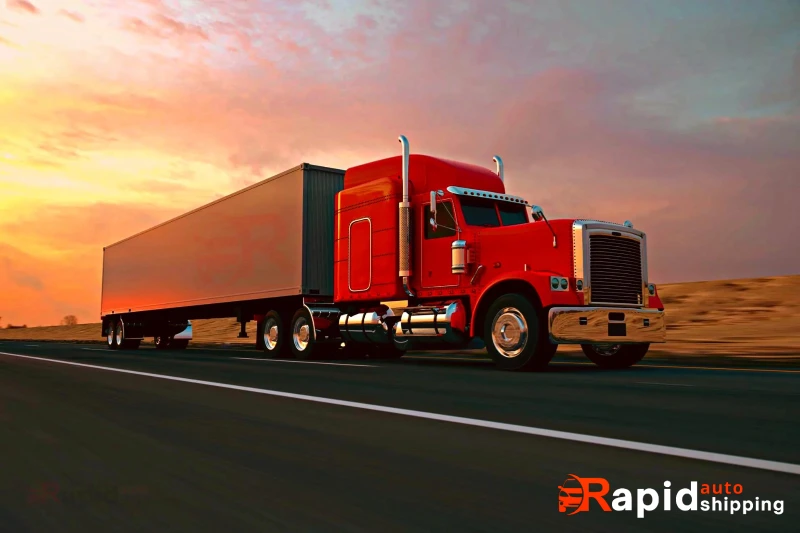 The benefits of enclosed transportation include:
Transport for vintage cars
Luxury automobile shipping
Exotic car shipping
Transport for classic cars
Exotic Vehicle Transport:
Ground clearance is always a worry when hauling exotic cars, so we ensure the tools can handle any car you need to ship.
Transport of Classic Cars:
We have a soft spot for older cars that need to be shipped safely, especially classic cars or vintage cars. Most of the time, we use trucks with lift gates or long ramps to keep damage to a minimum.
Door-to-door auto shipping
You have a few choices when you need to ship your car across the country. One option would be for you to drive the vehicle yourself and then return by air travel.
You could pay someone to take your car where it needs to go. It could even be pulled. But most people choose door-to-door car travel for several good reasons.
It's more secure -
Professional drivers take care of everything. They know how to put and lock cars on carriers so that they, your car, and other drivers on the road are all safe.
It's quicker -
Our door-to-door Houston to El Paso auto transport company takes care of everything, so you don't have to drive to the destination and back. This saves you time.
Usually cheaper -
The estimates for auto shipments comprise various expenses such as gasoline, salaries, tolls, and other related costs. Driving your car incurs various expenses such as wear and tear, additional mileage, food, rest stops, overnight accommodations, and other related costs.
During the delivery of your automobile, you can be assured that it will not encounter any breakdowns or accidents. This will help you save money, and time, and avoid any unnecessary hassle.
It's pretty handy
Rapid Auto Shipping has a simple system that requires minimal input from you, which helps to avoid roadside emergencies.
Obtain a quotation, reserve your shipment, and complete the bill of lading. Once you arrive at your destination, please inspect the automobile and sign the bill of lading to complete the process.
In order for the car to pass inspection, it must be clean. A car that is dirty can make it difficult to perform a comprehensive inspection.
A minimum of (1/4) tank, but no more than (1/2) tank of gasoline, must be in the gas tank.
It is necessary to switch off, deactivate, or unplug all alarm systems.
The following things need to be taken out: vehicle phones, garage door openers, E-Z toll tag passes, non-built-in radios, cassette decks, and CD players.
All antennas need to be completely retracted or taken off.
You must remove any external spare tire, grill, or automobile coverings.
It is against the law to transport plants, dangerous items, and weapons.
It is necessary to have all the keys of the vehicle in a single set.
Racks for non-permanent baggage, bicycles, or skis must be taken down.
It is important to ensure that your car is prepared for the varying weather conditions. This may be applicable to fluids such as transmission oil, engine coolant, and other similar substances.
Remove all personal items immediately.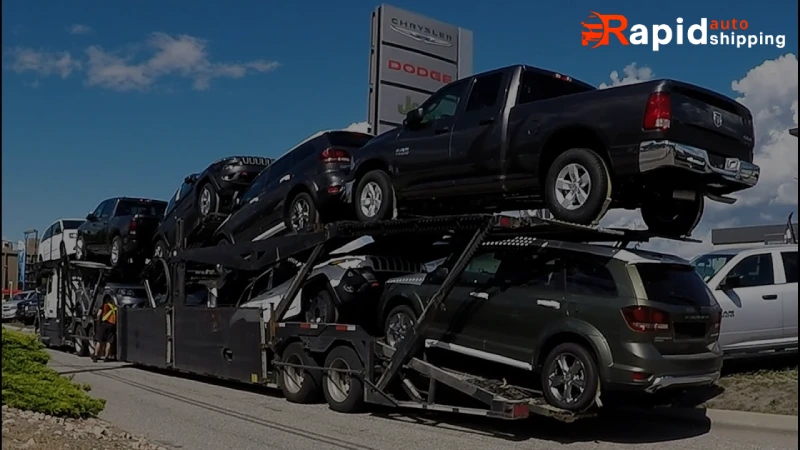 At the time of pick-up and delivery, you or your approved representative must be present for the inspection.
You or your chosen representatives must verify your vehicle's condition. Before the driver departs for the destination, this must be completed.
You or your authorized representative must sign both the condition report and the bill of lading.
Car Type:
The type of car you are shipping is also a significant factor in how much it will cost to ship it. Your standard-sized vehicle will be the cheapest to ship while shipping more giant trucks and SUVs will cost more.
Also, if you are shipping a vehicle that doesn't work, a classic car, or an expensive sports car, you may need extra services that can make the price of shipping your car go up.
Type of carrier
Auto transport carriers rely on factors such as the size, make, and style of the vehicle being transported. Vehicle carriers come in three types: open, enclosed, and flatbed. Open carriers are a popular and cost-effective option.
This carrier is usually used for standard-sized autos. The covered container shields snow, sleet, sun, and rain. It often controls temperature and adds security.
Your partner for vehicle transport may suggest using a flatbed truck to transport an SUV, large truck, or heavy equipment. Flatbed trucks are an excellent choice for transporting automobiles across town.
From and to
Car transportation costs depend on your route. The cost of shipping a car from Brooklyn to Queens is lower than shipping it from New York to Los Angeles.
However, there are several other factors that can impact the prices of Houston to El Paso auto transport. Popular routes, proximity to essential motorways, traffic patterns, and weather might affect automobile shipping pricing.
The Season
The prices for car transport are influenced by timing. During the early fall and late spring, "Snowbirds" from New York and the upper Midwest tend to migrate to Florida and Texas, which can have an impact on demand. Shipping a car to these locations may incur additional costs.
Adaptable Dates-
Similar to buying a trip, the most significant pricing for vehicle transport might be found if your dates are flexible. To receive the most excellent bargain, make sure to take advantage of any scheduling flexibility you may have.
Exceptions related to vehicle condition must be stated on the bill of lading.
The price of moving your vehicle from Houston to El Paso Auto Transport will vary depending on a number of factors, including:
This describes the length of time needed to get from one location to another.
the kind and size of your vehicle
Your preferable mode of transportation: open, enclosed, or top-loaded.
Please provide information about the accessibility of your pick-up and delivery locations.
Seasonality might be a problem, depending on your route and the season.
current fuel prices
the timing of delivery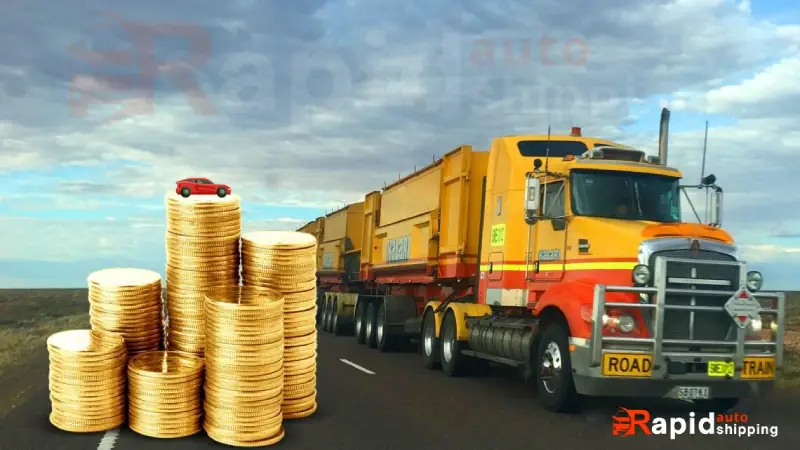 Credentials
We are accredited by the Better Business Bureau, licensed, bonded, and registered with the Federal Motor Carriers Safety Administration and the U.S. Department of Transportation.
Integrity and Enthusiasm
We provide a customized and personalized approach to each customer's request. You will be assigned a personal and committed adviser who will be pleased to assist you throughout the entire process.
Handle carefully
Our network of auto transporter carriers is the best in the industry, ensuring that vehicles arrive safely and undamaged. We do the most thorough background checks on our carriers in the business.
On-time delivery
We'll deliver your car when and when you need it. Rapid Auto Shipping's dispatch department pays close attention to even the tiniest details to ensure a flawless automobile shipping process.