It is very easy to ship a car from Illinois to Georgia. Rapid Auto Shipping can ship your car in just three easy steps; let's look at how it works :
Quote and Reserve:
With the help of a cost calculator, get as many quotes as possible. This will help you to get a better understanding of the Illinois to Georgia vehicle transport with Rapid Auto Shipping.
Vehicle Pickup:
After you book with us, our experts or drivers will contact you within 24 hours for pickup timing and location.
Vehicle Delivery:
Your car will be loaded on our trailer and shipped from Illinois to Georgia; before reaching the delivery locations, we will contact you again for timing confirmation.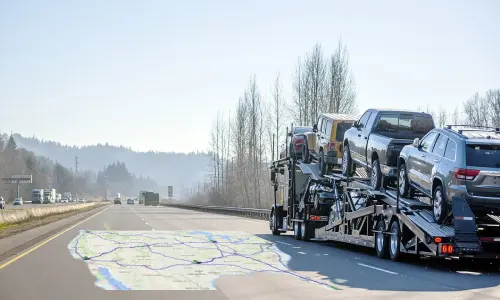 Due to many factors, the Accurate cost for Illinois to Georgia auto shipping varies, so it is difficult to provide the cost. But with the help of a Cost Calculator and Experts, Rapid Auto Shipping has come up with a table for a better understanding of the Estimated time per mile quote.
From Illinois to Georgia
Estimated Cost
Distance
(miles)
Estimated Shipping Time
Atlanta, GA to Chicago, IL
$500 to $800
700
2 to 3 days
Champaign, IL, to Roswell, GA
$380 to $550
615
2 to 4 days
Springfield, IL, to Atlanta, GA
$375 to $558
618
2 to 4 days
Peoria, IL, to South Fulton, GA
$425 to $659
701
2 to 4 days
Elgin, IL, to Sandy Springs, GA
$410 to $689
752
2 to 4 days
Waukegan, IL, to Johns Creek, GA
$458 to $710
769
3 to 4 days
Chicago, IL, to Columbus, GA
$480 to $789
823
3 to 5 days
Naperville, IL, to Macon, GA
$485 to $791
824
3 to 5 days
Rockford, IL, to Athens, GA
$487 to $ 810
861
3 to 5 days
Augusta, GA, to Aurora, IL
$520 to $789
899
3 to 6 days
Savannah, GA, to Joliet, IL
$521 to $925
975
3 to 6 days
Note: Prices are based on recent shipping by Open Car Shipping and the current market scenario. For the Customised and Estimated Illinois to Georgia Auto Transportation quote, please call our toll-free number: +1 (833) 233-4447.
Rapid Auto Shipping provides various types of trailers for the route of Illinois and Georgia as both states play a major role in the auto transport sector and the USA, which leads to the frequent movement of cars and people from Illinois to Georgia.
The two most common and best trailers for the route from Illinois to Georgia are as follows:
Open Car Shipping:
The most common way to ship a car is by using Open-air or Open car shipping. In this, your car will be loaded on a trailer that is not covered; it is just like driving a car, but here, your car will be on a trailer. It is most affordable due to its high availability, and it is commonly used for Illinois to Georgia auto shipping. It is suitable for Standard family cars and daily use cars.
Enclosed Car Shipping:
In this trailer, your car will be shipped in an enclosed container. It is like putting your car in a box. It protects the car from unwanted elements and road debris. It is slightly more expensive than Open-car shipping as it ensures complete safety and faster delivery. It is perfect for car collectors for shipment of expensive and unique cars.
There are many factors on which the shipping cost depends like :
Distance:
Cost is directly dependent on cost as the mile is fixed only when the number increases. The same goes with cost; the more the distance, the more the Quote is going to sum up, and vice versa.
Locations:
Rural and Urban areas affect the cost as rural areas make it difficult to make the shipment, but if the shipment is from Urban areas, the cost is reduced majorly.
Time period:
Avoid shipping in winter as they can cost very much due to snowy winters. Try to ship in summer, spring, and autumn as they provide proper weather in shipment, and at these times of the year, Rapid Auto Shipping provides discounts, but only if you ask for that.
Trailer Choice:
Go for Open car shipping if you are shipping a standard car or a regular car; opt for Enclosed car shipping when required. Rapid Auto Shipping will help you to choose the best.
Vehicle dimensions:
Different vehicles have different shapes and weights, hence different shipping costs. Remove any extra accessories from your car or vehicle, as the car's weight increases the cost. And ask for anything that you want as per your specifications.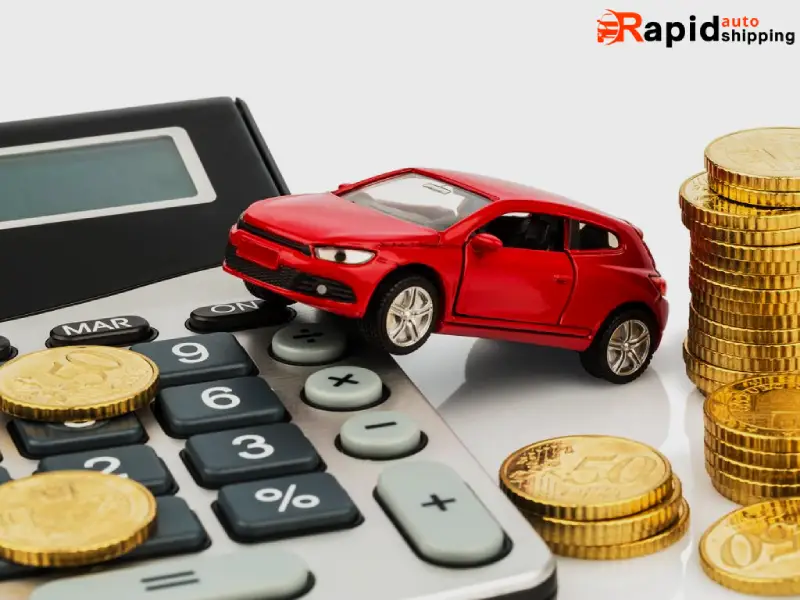 Specific guidelines should be considered by auto shippers and individuals while shipping your car or vehicle from Illinois to Georgia for safety and to ensure vehicle transportation is done according to state laws.
Here's a list of 10 essential guidelines that both auto shippers and individuals should follow, presented in a simple, step-by-step manner:
Vehicle Inspection:
Begin by thoroughly inspecting the vehicle. Document its condition, including any existing damages or issues. This step is crucial for resolving disputes about damages during transportation.
License and Insurance Check:
Verify that the auto shipper holds the necessary licenses and insurance to operate legally. This helps ensure the legitimacy and reliability of the shipping service.
Vehicle Registration:
Ensure your vehicle's title and registration are current. This is essential for a hassle-free shipping process.
Create a Transportation Agreement:
Both parties (shipper and owner) should establish a clear and comprehensive transportation agreement. This document should outline all terms and conditions, including the delivery date and total cost.
Prepare Your Vehicle:
Before shipping, get your vehicle ready. Remove any personal belongings, secure loose parts, and make sure it's in good working condition.
Weight and Size Awareness:
Familiarize yourself with weight and size restrictions. If your vehicle exceeds certain limits, special permits might be required.
Proper Loading Techniques:
It's the shipper's responsibility to securely load and fasten the vehicles during transportation to prevent any damage and ensure safety.
Compliance with Laws:
Shippers must adhere to federal and state regulations. This includes rules governing driver hours, safety standards, and vehicle transportation.
Insurance Coverage Review:
Verify the shipper's insurance coverage and consider additional coverage for added protection during transit.
Customs Requirements:
Some custom requirements should be followed when shipping across the states; please take note of customs and entry requirements, as different state has different requirements for vehicle shipping.
Following these ten steps and adhering to the associated laws and regulations. You can ensure a smooth and legal auto shipping process from Illinois to Georgia. These guidelines will help protect your vehicle and ensure a successful transport experience.
How to ship Vehicle
Illinois to Georgia

?

It's as simple as 1-2-3 to ship a car from Illinois to Georgia with Rapid Auto Shipping.

Step 1: Get a quick auto shipment quote for Illinois to Georgia Auto Shipping and schedule a pickup time that works for you. With our online quote form, you can easily get a quote, enter your origin and destination, choose your shipping dates, and book your reservation online or over the phone for your Illinois to Georgia car shipping!

Step 2: Your vehicle will be picked up from a certain place in Illinois . Your vehicle will be thoroughly inspected and put onto the carrier on the day of pickup. Our direct service allows us to pick up from any home or company in Illinois .

Step 3: Your vehicle is delivered to the address you provide in Georgia. Your vehicle will be offloaded safely, and a final examination will be performed to ensure that it was delivered in the same condition as when it was picked up.