The duration from Louisville to Seattle auto transport can fluctuate due to various factors. These factors include the distance between the two cities, the specific route chosen by the carrier, the selected service type, and the carriers' availability during the booking process.
The estimated transit time for this route is typically between 7 and 10 days on average. Please note that the following timeframes are approximate and should not be considered guarantees.
There are several reasons why delays can occur, including weather conditions, road closures, mechanical issues, or unexpected changes in the carrier's schedule.
For a more precise estimation of the shipping time that aligns with your specific circumstances, it is advisable to contact auto transport companies directly. They can provide the most recent information regarding their availability and schedules from Louisville to Seattle auto transport.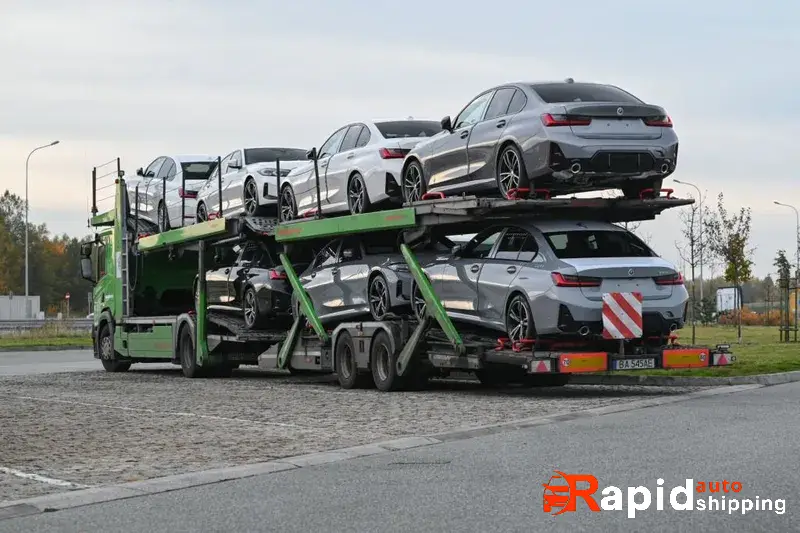 Louisville to Seattle auto transport, you have various options, each with a distinct degree of convenience, cost, and vehicle security. The following are the primary categories of services available:
Open Auto Transport:
This is the most popular and least expensive automobile delivery method. Your vehicle and others will be put into an open trailer. While it saves money, your automobile will be exposed to the weather during transportation.
Enclosed Auto Transport:
Your vehicle will be transported in an enclosed trailer, protecting it from weather, road debris, and other threats. This option is appropriate for high-end or historic vehicles and adds protection, although it is often more costly than open transportation.
Door to Door Service:
This option provides the most convenience. Your vehicle will be picked up from its present location in Louisville and delivered straight to your selected destination in Seattle by the carrier.
Terminal to Terminal Service:
You drop off your vehicle at a specified terminal in Louisville, where it will be kept until it is picked up by another carrier and transferred to a terminal in Seattle. You must then get your car from the destination terminal.
Expedited Auto Transport:
If you need your vehicle transported immediately, you may choose expedited service. This may be more expensive, but it guarantees a speedier collection and delivery time.
Shipping Guarantees:
Rapid Auto Shipping provides guaranteed pickup and delivery dates. This approach offers greater control over time but is often more costly.
Hybrid Shipping:
Rapid Auto Shipping provides both open and enclosed transportation. Your vehicle is carried on an open carrier for most of the trip. Still, it is put in an enclosed carrier for the last leg of the journey to protect it from any damage in heavily populated or congested locations.
Consider your budget, the worth of your car, and the amount of convenience and security you desire before selecting a service.
To locate the finest service that matches your unique requirements for shipping your automobile from Louisville to Seattle, you must research and compare prices from several Rapid Auto Shipping.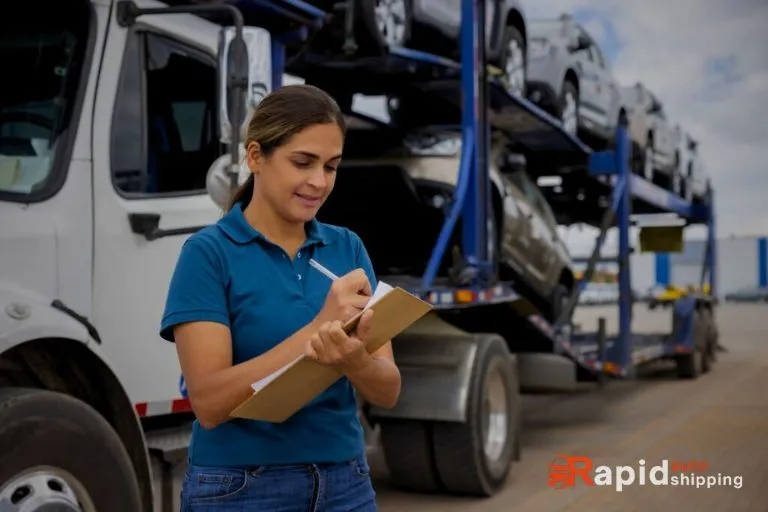 Several factors determine the cost of Louisville to Seattle auto transport. These include the type of service you choose, the size and type of your car, the distance of the journey, the time of year, the current fuel prices, and the specific auto transport company you decide to work with.
The average cost from Louisville to Seattle auto transport can vary between $800 and $1,500 or even higher. Please be aware that the cost estimates provided are approximate and may vary depending on the factors mentioned earlier.
For the most accurate and current quote regarding the shipment of your vehicle from Louisville to Seattle, it is recommended that you reach out to several reliable Rapid Auto Shipping and inquire about their pricing.
Please provide detailed information about your vehicle, including its make, model, and additional features. Additionally, kindly specify the pickup and delivery locations, including addresses and any specific instructions or requirements you may have.
By comparing quotes from various companies, you can effectively identify the optimal option that aligns with your needs and financial constraints.
Time savings
Our platform simplifies the process so you don't have to fill out a quote form whenever you need an accurate estimate for Rapid Auto Shipping to transfer a vehicle. You may get quotes from many businesses by submitting the necessary information in a single quotation form.
The method becomes more effective and manageable by removing the requirement for repetitive form submissions. Eliminating the need to make many phone calls and fill out various forms may save you significant time.
Contact Rapid Auto Shipping on our website to organize your automotive shipment specifics.
Price comparison
The cost of the car shipping estimate should be the most significant factor when deciding which auto transport company to export your vehicle.
One thing that may be done better is to remember that although many firms are willing to offer you rough estimates and typical pricing, the only way you'll obtain a legitimate quote for vehicle transport is if you complete all the paperwork and submit all the necessary information.
It is natural that estimating expenses and obtaining a car shipping quote might be difficult.
Rapid Auto transportation makes getting exact and detailed price information from various automotive shipping businesses easier.
Users can immediately compare these prices because of the swift auto shipping aggregation in one spot. Users may also contact the companies directly, allowing them the opportunity to reply to any questions.
Customers may use this simple approach to choose the finest vehicle shipping company for their needs and make an informed decision.
Getting a Car Shipped at a Low Cost
Instead of contacting them directly, automobile shipping suppliers on Rapid Car Shipping often offer less-priced services. This is done to assist consumers in making the most of their current vacations and pre-paid lodgings.
As an example, consider driving from Sacramento to Columbus. You would need to rent a vehicle to go to the new site. A corporation may book 5 or 6, or 8 spots on a multi car transporter for a Rapid Auto Shipping route.
In these cases, the organization may use existing space while limiting waste. If the pick-up and drop-off times and dates are appropriate for you, you might save up to 75% on vehicle transportation by using our service.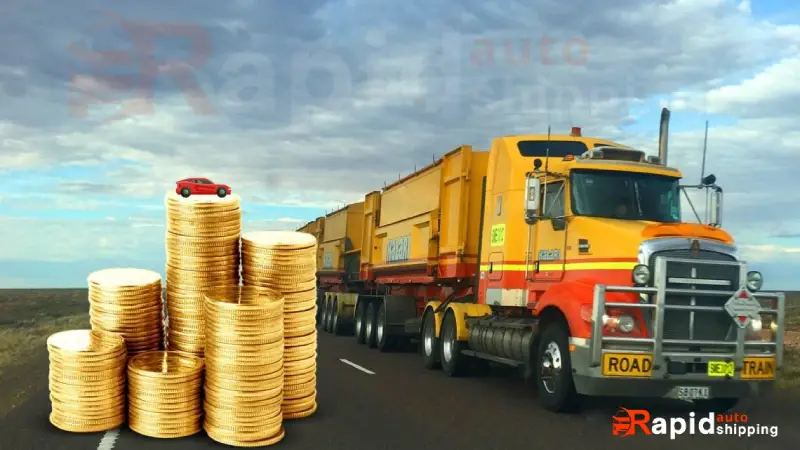 Rapid Auto Shipping is the best alternative for high-quality vehicle and service transfer from Louisville to Seattle auto transport. You have two options for obtaining a free automobile estimate use our easy online calculator or call us immediately at +1 (833) 233-4447.
If you need to transfer any automotive from Louisville to Seattle auto transport, Rapid Auto Shipping is the right choice for all your requirements.