| Approximate Distance | Estimate Time | Estimate Price |
| --- | --- | --- |
| 1,100 miles | 4 to 6 days | $800 to $1,100 |
The process of Minneapolis to Charlotte auto transport, or any other desired location, generally entails engaging the services of a car shipping company for the task. Below is a high-level overview of the general process:
Research and Choose a Car Shipping Company:
Conduct thorough research and meticulously evaluate various car shipping companies to identify a reputable and reliable option. The recommended course of action is to thoroughly review customer feedback, conduct a comprehensive analysis of price quotes, and verify that the service providers possess valid licenses and adequate insurance coverage.
Get Quotes and Make Reservations:
To obtain estimates for Minneapolis to Charlotte auto transport, contacting several car shipping companies is advisable. Please furnish comprehensive information regarding your vehicle, encompassing its make, model, and current condition. After selecting a company, proceed to make a reservation and establish mutually agreed-upon terms for transportation.
Vehicle Inspection:
The car shipping company shall conduct a comprehensive inspection before loading the vehicle onto the carrier. The purpose of this document is to record the present state of your car and make a record of any pre-existing damages.
Choose Transport Type:
Auto transport can be classified into two primary categories open and enclosed. Open transport is a prevalent and economically advantageous method, whereas enclosed transport provides supplementary safeguarding for your vehicle, albeit at a typically higher cost.
Vehicle Pickup:
The car shipping company will coordinate the deployment of a carrier truck to retrieve your vehicle from the designated location in Minneapolis that you have provided. A timeframe for pickup will be provided to you.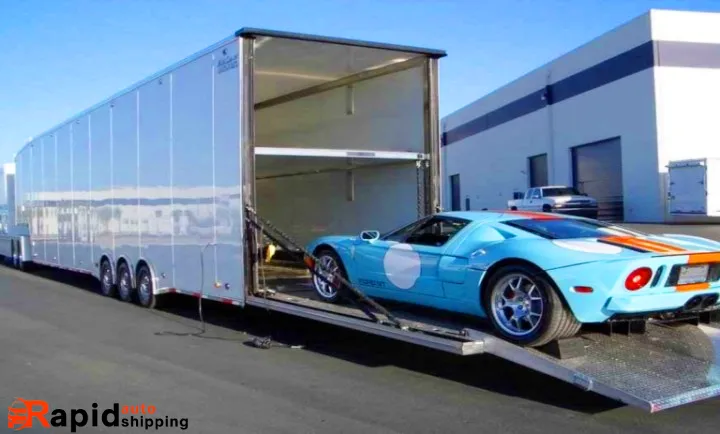 Loading and Transport:
The vehicle will be loaded onto the carrier truck in an open or enclosed trailer based on the user's preference. The carrier will facilitate the transportation of multiple vehicles, ensuring that your car is securely immobilized to prevent any potential movement while in transit.
Tracking and Communication:
Numerous car shipping companies provide tracking services that enable users to remotely monitor the real-time progress of their vehicle's transportation through online platforms.
Users have the option to maintain ongoing communication with the carrier driver or company representatives during the entirety of the journey.
Vehicle Delivery:
Upon arrival in Charlotte, the carrier will initiate communication with you to coordinate the delivery of your vehicle. Being physically present during vehicle delivery is recommended to conduct a thorough inspection for any possible damage or issues. It is essential to complete this inspection before signing off on the delivery.
When considering Minneapolis to Charlotte auto transport services, there are multiple available options to select from. The service type selection will be contingent upon the individual's specific requirements, financial constraints, and personal preferences. The following are several prevalent categories of automotive transportation services:
Open-Air Transport:
This option is widely used and offers a favorable cost-to-benefit ratio. The transportation of your vehicle will be facilitated using an open trailer, which will also accommodate other cars. Although this option provides limited protection against environmental elements, it is a pragmatic selection for conventional vehicles.
Enclosed Transport:
Enclosed trailers provide enhanced protection for vehicles during transportation. The car will be protected from adverse weather conditions, road debris, and other hazards. This particular choice is highly recommended for high-value, classic, luxury, or exotic cars.
Door to Door Transport:
This service entails the auto transport company collecting your vehicle from a designated location in Minneapolis and transporting it directly to your preferred address in Charlotte. The service provides convenience and minimizes the requirement for extra travel to designated areas for drop-off or pick-up.
Terminal to Terminal Transport:
This alternative entails delivering your vehicle to a specified terminal in Minneapolis and retrieving it from a terminal in Charlotte. While it may offer a slightly reduced level of convenience, this option has the potential to be more cost-effective.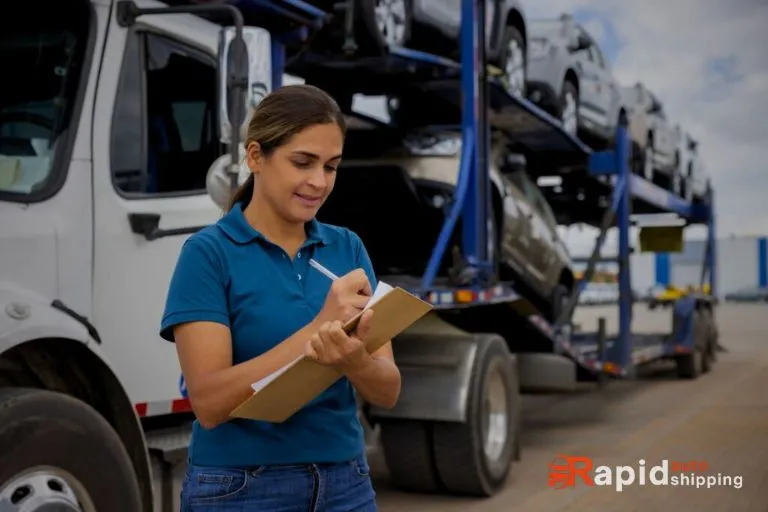 Expedited Transport:
If there is a requirement for swift transportation of your vehicle, consider selecting expedited auto transport services. This service guarantees expedited delivery, albeit potentially at an increased expense.
The cost of Minneapolis to Charlotte auto transport is variable due to multiple factors. These factors include the distance separating the two locations, the type of vehicle being transported, the chosen shipping method (open or enclosed transport), the time of year, and the selected auto transport company.
To obtain precise and current pricing information for Minneapolis to Charlotte auto transport, it is advisable to contact multiple auto transport companies and solicit quotations.
To get a customized quote tailored to your specific circumstances, you must furnish them with pertinent information regarding your vehicle and transportation needs.
In addition, one can utilize online auto transport cost calculators to obtain a preliminary approximation. It is advisable to conduct thorough research on the reputation and reliability of transport companies before making a decision.
Various factors can impact the cost of Minneapolis to Charlotte auto transport. It is important to note that these factors are subject to change over time and may differ depending on the specific circumstances of your transportation. The following are several key factors that have the potential to impact the cost:
Distance: The spatial separation between pickup and delivery locations is crucial. Increased distances generally lead to higher expenses due to fuel consumption, labor requirements, and time constraints.
Vehicle Type: The size, weight, and dimensions can influence the cost. Specialized equipment or additional space may be necessary for larger or heavier vehicles, increasing expenses.
Transportation Mode: Auto transport services encompass various types, including open transport, which exposes the vehicle to external elements, and enclosed transport, which offers protection against weather conditions and road debris. Enclosed transport typically incurs higher costs due to the additional measures to ensure enhanced security.
Season and Demand: The costs associated with auto transport can vary due to seasonal demand and market conditions. Elevated pricing can occur during periods of high demand, such as peak moving seasons or severe weather conditions.
Location Accessibility: Selecting pickup and delivery locations that are conveniently accessible and situated close to prominent highways or transportation hubs can potentially lead to reduced expenses in comparison to remote or challenging-to-access regions.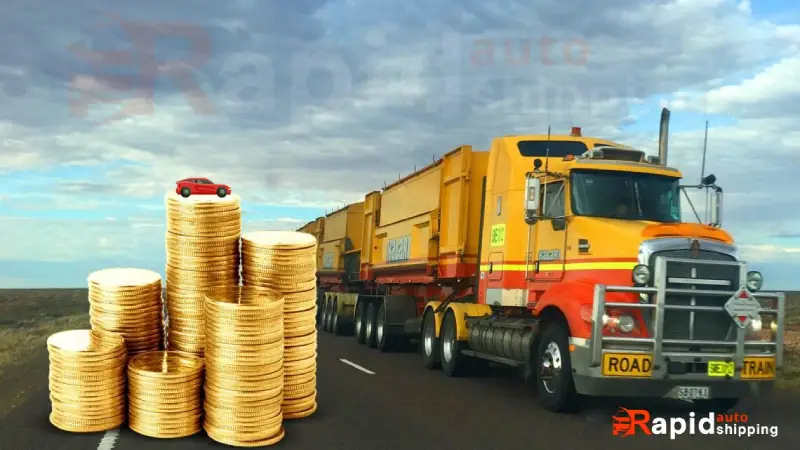 Delivery times can vary due to several factors, such as distance, weather conditions, and the chosen shipping method. This applies to shipments originating from any location and being sent to any destination.
Minneapolis, Minnesota, is situated approximately 1162 miles away from Charlotte, North Carolina. Your car is expected to arrive within five to seven days.
Open carriers are a cost-effective method of transport because they can accommodate multiple vehicles. Open trailers are commonly used for transporting automobiles. Please consider that if you choose this mode of transportation, your vehicle will be exposed to the elements.
If you are concerned about the security of your automobile, it is advisable to consider enclosed shipping. Hence, a more significant financial investment is necessary in this case.