| Approximate Distance | Estimate Time | Estimate Price |
| --- | --- | --- |
| 400 miles | 2 to 3 days | $500to $800 |
The process of Minneapolis to Kansas City auto transport typically entails engaging the services of a car shipping company to facilitate the movement of your vehicle between the locations above.
Research and Choose a Transport Company:
Conduct thorough research on reliable auto transport companies that provide services for the route between Minneapolis and Kansas City.
Online platforms provide access to these businesses. Evaluating customer reviews thoroughly, conducting price comparisons, and verifying their insurance coverage and credentials is advisable.
Request Quotes:
Please initiate contact with several companies that you have thoroughly researched and proceed to request quotations from them.
The cost of Minneapolis to Kansas City auto transport is subject to variation depending on several factors, including the transport distance, the type of vehicle being transported, the chosen method of transportation (either open or enclosed), and the specific timing of the transport. To obtain a precise and reliable quotation, you must furnish exact and comprehensive details regarding your vehicle.
Choose Transport Method:
There are typically two primary modes of transportation: open transport and enclosed transport. Open transport is where your vehicle is loaded onto an open trailer, exposing it to various weather conditions.
On the other hand, enclosed transport provides excellent protection by securely placing your car inside an enclosed trailer. Typically, the latter option incurs higher costs but offers enhanced safeguarding, particularly for vehicles of high value or fragility.
Schedule the Transport:
After selecting a company and transportation method, it is necessary to proceed with scheduling the pickup and delivery dates. Please ensure that you provide a comprehensive discussion of any specific timing requirements that you may have.
Preparation:
Before the arrival of the transport company, it is necessary to undertake vehicle preparation. The process entails performing a thorough wash, meticulously documenting any pre-existing damage through photographic evidence, removing personal belongings from the vehicle, and verifying that the car is in an optimal operational state. Removing or properly securing any loose components or accessories may be necessary.
Pickup:
The transport company will dispatch a truck and driver on the designated pickup date to facilitate loading your vehicle onto the trailer. The driver is responsible for thoroughly inspecting the vehicle's condition and meticulously recording any pre-existing damages.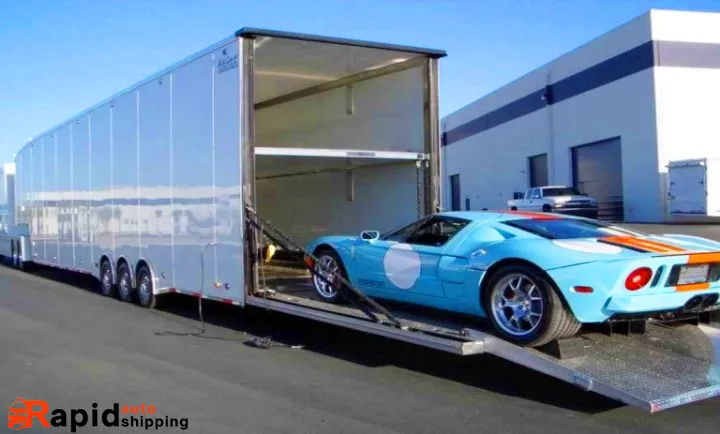 Transport:
The selected trailer will transport your vehicle from Minneapolis to Kansas City. During this period, it is advisable to maintain communication with the transportation company to receive regular updates regarding the status and progress of your vehicle.
Delivery:
Upon the arrival of the transport company in Kansas City, you will be contacted to coordinate the delivery. Upon receipt, it is imperative to conduct a thorough inspection of the vehicle to ascertain the absence of any newly incurred damages and verify that all components are in the same condition as it was at collection.
Minneapolis to Kansas City auto transport offers a range of service options to accommodate diverse preferences and requirements. The following are several frequently encountered options:
Open-Air Transport:
This option is widely used and cost-effective. The transportation of your vehicle will be facilitated using an open trailer, which means that it will be exposed to various environmental elements. The product is compatible with many automobile models and provides a cost-efficient resolution.
Enclosed Transport:
Enclosed transport offers enhanced protection for luxury, Classic Car, or valuable vehicles. The vehicle will be securely transported within an enclosed trailer, protecting against adverse weather conditions, debris, and potential harm.
Door to Door Transport:
This service entails the transport company collecting your vehicle from a designated location in Minneapolis and transporting it to a specified destination in Kansas City. This service offers convenience by eliminating users' need to personally drop off or pick up the vehicle at a terminal.
Terminal to Terminal Transport:
This option involves the vehicle being deposited at a specified terminal in Minneapolis and transported to a terminal in Kansas City. Although it may entail a slight reduction in convenience, opting for this approach can yield greater cost-effectiveness.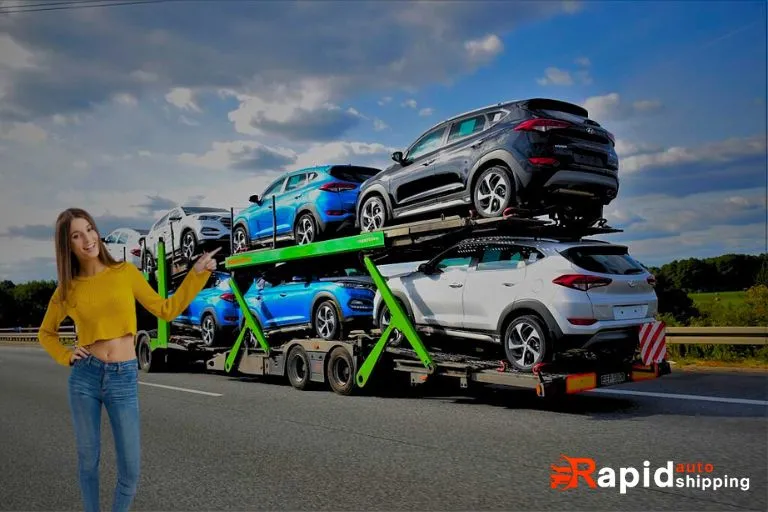 Expedited Transport:
For customers seeking prompt vehicle delivery, expedited transport services are readily accessible. This particular option typically incurs higher costs but guarantees expedited delivery.
The cost of Minneapolis to Kansas City auto transport varies greatly, including the distance between Minneapolis and Kansas City, the type of vehicle being transported, the specific auto transport operator, the time of year, and current market circumstances.
To get an accurate and up-to-date price for Minneapolis to Kansas City auto transport, you should contact several auto transport companies and ask for quotes.
You can tell them about your car, where it will be picked up and dropped off, and when you want it to happen. This will let you compare prices and services to choose the best one for your needs.
Remember that the price of Minneapolis to Kansas City auto transport can change over time, so getting the most up-to-date information from the companies you're considering is essential.
The delivery time for Minneapolis to Kansas City auto transport might vary depending on a variety of circumstances, including distance, route, weather, traffic, and the timetable of the specific auto transport provider.
Usually, the distance between Minneapolis and Kansas City is between 400 and 500 miles, and getting there could take anywhere from 1 to 3 days, or even longer, based on the above factors.
For the most accurate and up-to-date information on delivery times and schedules, it's best to talk to car transport companies directly.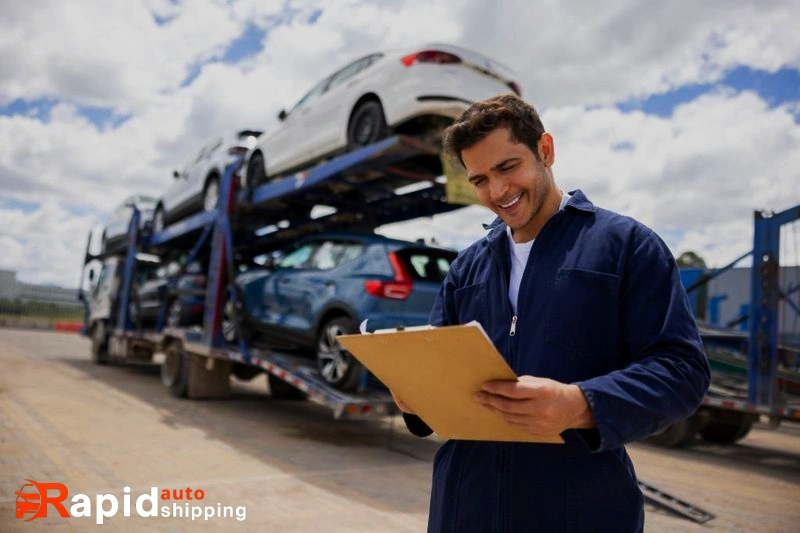 The most cost-effective method for Minneapolis to Kansas City auto transport depends on several factors, such as your budget, time constraints, and personal preferences. I have compiled a list of several options that you may want to consider:
Open-Air Transport: This method is both familiar and affordable. Your vehicle will be loaded onto an open-air trailer alongside other cars. Although this method does expose your vehicle to weather and road debris, it is generally considered safe for most cars.
Terminal to Terminal Shipping: This option allows you to conveniently drop off your vehicle at a designated terminal in Minneapolis and pick it up from a terminal in Kansas City. Typically, the cost is lower, but you will be responsible for organizing transportation to and from the terminals.
Door to Door Shipping: This transportation service offers added convenience by picking up your vehicle from your location in Minneapolis and delivering it directly to your desired destination in Kansas City. Although it may be slightly more expensive, it saves time and effort.
Enclosed transport: If you have a valuable vehicle or are concerned about weather and road conditions, it may be worth considering enclosed transport, despite the additional cost. An enclosed trailer will protect your vehicle against the elements and road debris.
Season and timing: Please take into account the timing of your transportation. Rates tend to be higher during peak moving seasons, such as spring and summer. Therefore, if feasible, you should schedule your vehicle during off-peak times.
Multiple Quotes: Obtain quotes from several auto transport companies. To find the best deal, compare their rates and services. It is essential to thoroughly read reviews and assess the company's reputation before finalizing your decision.
Flexible Dates: Rapid Auto Shipping provides flexible pickup and delivery dates. You may find a more cost-effective option if you can be flexible with your timing.
Check for Discounts: Rapid Auto Shipping provides discounts for specific groups, including military personnel, students, and seniors.