| Approximate Distance | Estimate Time | Estimate Price |
| --- | --- | --- |
| 340 miles | 2 to 4 days | $400 to $650 |
When moving your vehicle from Minneapolis to Milwaukee, We will carry your car between the two cities safely and efficiently.
Request Quotes:
To get price estimates for shipping your car, contact Rapid Auto Shipping and ask them for quotes. To help us assist you better, please provide us with the following information about your vehicle the brand and model, where it is currently located, the dates you would like it picked up and dropped off, and any specific requests or preferences you may have. This will enable us to provide you with the most accurate and tailored assistance.
Choose a Transport Method:
Rapid Auto Shipping provides various transportation options, such as open and enclosed transport. Open transport is a popular and affordable option for transporting vehicles. It involves transporting your car on an open trailer, which is more cost-effective.
On the other hand, enclosed transport is a method that offers extra protection for your vehicle, mainly if it is a luxury or classic car. It involves transporting your vehicle in an enclosed trailer, providing added security, and shielding it from external elements.
Book the Service:
After you have chosen a car shipping company and finalized the arrangements, the next step is to make a reservation for the service. We will give you a contract document explaining the rules and details of the transportation service.
Vehicle Inspection
Before loading your car onto the transport carrier, the driver or an inspection agent will carefully examine the vehicle to ensure its condition is documented.
This means that we will make a record of any damage, scratches, or dents that are already present. Typically, both parties involved will sign a document called an inspection report.
Pick-Up:
On the day you've chosen for pick-up, a car carrier will come to the location you've provided in Minneapolis. They will load your vehicle onto the trailer for transportation. During transit, the driver will use straps or chains to securely fasten your car, ensuring it does not move or shift.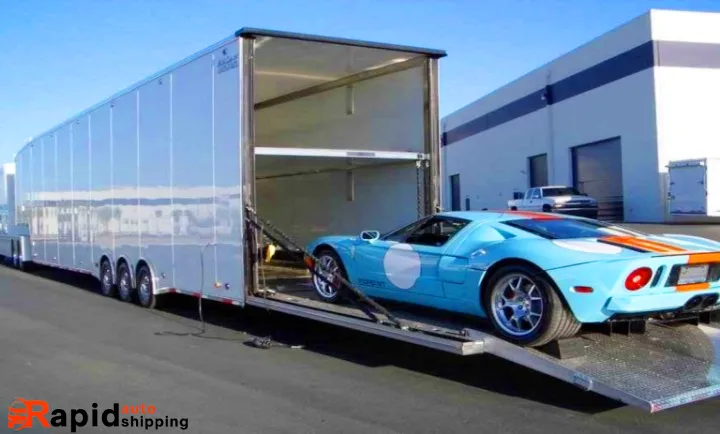 Delivery:
After the carrier arrives in Milwaukee, your car will be removed and carefully checked again. This is done to ensure your vehicle has arrived in the same condition as when it was initially picked up.
To ensure a smooth delivery process, it is essential for either you or someone you authorize to be present to receive the vehicle and provide a signature confirming the delivery. This helps us ensure that the car reaches you safely and that all necessary documentation is completed.
Payment:
You usually pay for the transportation service when it is delivered to you. Certain companies may ask for a deposit before providing their services. However, the remaining amount is typically paid when the product or service is delivered to you.
There are different options for transporting your vehicle from Minneapolis to Milwaukee. These services have other options depending on price, convenience, and the level of service provided. Here are some popular options for transporting your vehicle:
Open Auto Transport
This method is the most common and cost-effective way to transport your vehicle. Your vehicle will be placed on an open trailer, which means it will be outside during transportation and may be affected by weather conditions.
Although this method is generally considered safe and dependable, it's important to note that it only partially protects your vehicle against weather conditions and debris on the road.
Enclosed transport
Enclosed trailers are designed to offer enhanced protection for your vehicle by shielding it from weather conditions and potential harm.
This option is intended for customers who own high-end, Classic Car, or luxury vehicles and want to ensure they receive the highest care and protection during transportation. The cost of this option is higher compared to using open-air transport.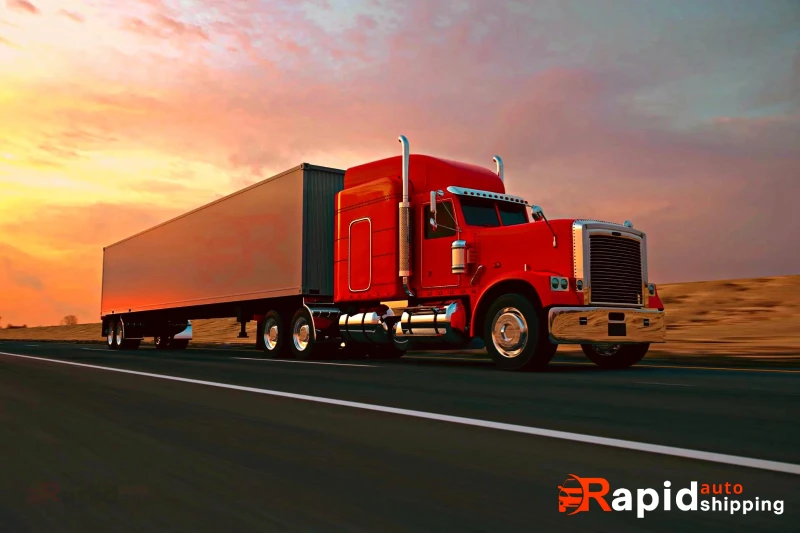 Door to Door Service
Our service allows the auto transport company to conveniently collect your vehicle from any location you specify in Minneapolis.
They will then transport it directly to your desired destination in Milwaukee. Our service provides convenience by eliminating the need to personally drop off or pick up your vehicle at a terminal.
Terminal to Terminal Service
With this option, you can conveniently leave your vehicle at a specific terminal in Minneapolis and later retrieve it from a terminal in Milwaukee.
Although it may be less convenient, opting for this option can save you money, especially if you're willing to manage the arrangements for dropping off and picking up the item.
Expedited Service
If you're looking to have your vehicle delivered faster, you have the option to choose expedited auto transport. This service is designed to provide quicker pickup and delivery times for your items. However, please note that it may be more expensive than other available options.
Seasonal transport
The prices and availability of products may change depending on the time of year. During the winter season, it's important to remember that weather-related difficulties and possible delays could affect your plans.
Multiple Vehicle Transport
If you need to transport multiple vehicles, specific Rapid Auto Shipping provides discounts for shipping them all together.
The price of Minneapolis to Milwaukee auto transport can vary depending on several factors. These factors include the distance between the two cities, the type of vehicle you have, the time of year you plan to transport it, the specific transport company you choose, and any additional services you may need.
To obtain an accurate cost estimate, it is recommended to directly contact auto transport companies or utilize online tools specifically designed to calculate auto transport costs.
These services will consider the specific details of your transportation request to give you a personalized estimate that suits your needs. Please note that prices can change over time and may differ among service providers.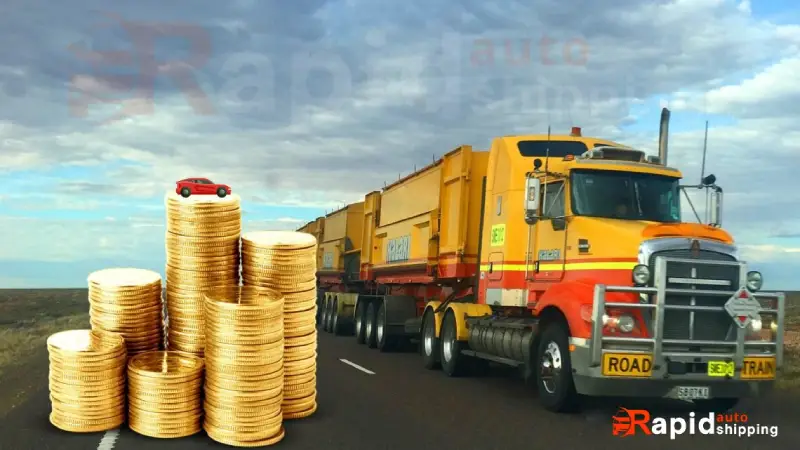 The duration of auto transport between Minneapolis and Milwaukee can differ due to various factors such as the distance, route, weather conditions, traffic, and the schedule of your chosen auto transport company.
The distance between Minneapolis and Milwaukee is about 350 miles, which typically takes around 5 to 6 hours to drive without factoring in any breaks or unexpected delays.
To find out how long it would take to transport your vehicle from Minneapolis to Milwaukee, contacting auto transport companies is recommended. They will need specific details such as your vehicle type, the dates you prefer, and any other relevant information.
By providing these details, they can give you an accurate estimate of the time it would take for the transport. The service provider can estimate more precisely by considering their availability and schedules.