| Approximate Distance | Estimate Time | Estimate Price |
| --- | --- | --- |
| 850 miles | 3 to 5 days | $600 to $900 |
Minneapolis to Nashville auto transport, or any other location, usually entails engaging a car shipping company to move your automobile. Here's a summary of how the procedure works:
Request Estimates:
Request quotations from Rapid Auto Shipping to transfer your vehicle. The cost will be determined by distance, vehicle type, mode of transportation (open or enclosed), and current market rates.
Select a Mode of Transportation:
We will help if you choose between open and enclosed transport. Open transit is more popular and less expensive, but it exposes your vehicle to the weather. Enclosed transport provides more excellent protection but is more costly.
Request the Service:
Once you've decided on a car shipping firm and method, reserve the service by entering the essential information, such as collection and delivery locations, vehicle data, and preferred transit dates.
Get the vehicle ready:
You must prepare your vehicle before the scheduled pickup. Cleaning the car, removing personal belongings, and ensuring the vehicle functions well are standard tasks. Any loose parts may also need to be removed or secured.
Inspection and pickup:
A carrier driver will arrive at your address on the scheduled pickup day to load your vehicle into the truck. Perform a comprehensive assessment of your vehicle's current condition before loading. Any existing damage should be documented by both you and the driver.
Transportation:
We will transport your automobile from Minneapolis to Nashville. During this time, you should be able to track the shipment's progress and communicate with the company.
Inspection and delivery:
You or a designated recipient must be there to accept the vehicle once it arrives in Nashville. Conduct another comprehensive inspection to confirm that no additional damage has occurred. If any problems are discovered, note them on the delivery report.
Payment:
Payment for auto transport services is usually handled by the terms agreed upon with the automobile shipping firm. It is critical to repay any outstanding payments as soon as possible.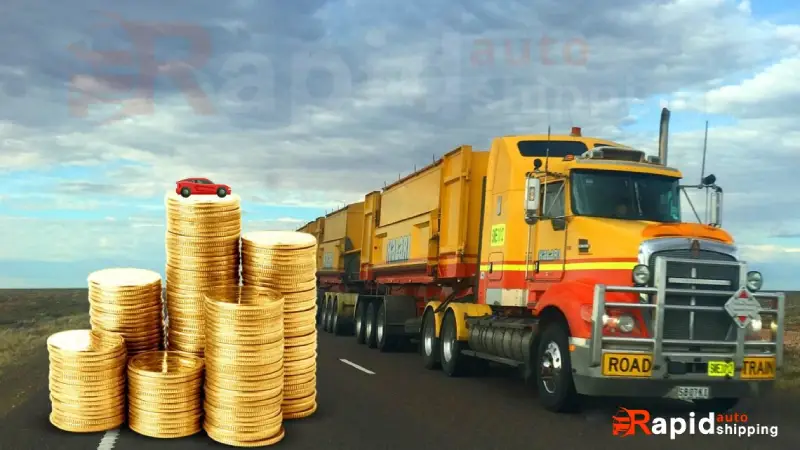 Complete Paperwork:
Ensure all paperwork is correctly filled out and signed, including the Bill of Lading and inspection reports. These records are critical for any possible insurance claims.
Remember that the specifics of the auto transport process will vary depending on the business you choose and your choices. It is critical to communicate successfully with Rapid Auto Shipping and to be prepared for any necessary stages in the procedure.
You have various options for Minneapolis to Nashville auto transport service. Here are some examples of frequent sorts of auto transport services to consider:
Open-Air Transportation:
This is the most common and least expensive choice. Your car will be on an open-air trailer, exposing it to the elements. While this alternative is less costly, it does not entirely protect your vehicle from weather and road debris.
Enclosed transportation:
If you're concerned about the safety and security of your vehicle, enclosed transport is a safer option. Your vehicle will be transported in a fully enclosed trailer, keeping it safe from the elements, dust, and debris. This option is frequently chosen for high-end or classic vehicles.
Transport from door to door:
The transport firm will pick up your vehicle from your selected place in Minneapolis and deliver it directly to your desired destination in Nashville using this service. It's a simple choice, but keep in mind that in some regions, accessibility may be an issue.
Terminal to Terminal Transport:
In this option, you drop off your vehicle at a Minneapolis terminal or depot, and it gets picked up and dropped off at terminals in Nashville. While this is less convenient, it may be more cost-effective.
Expedited Transport:
If you need your vehicle moved quickly, you can choose fast delivery. they may be more expensive, but your car will be prioritized for speedier delivery.
Rapid Auto Shipping specializes in moving classic, vintage, or expensive vehicles. We take special precautions to ensure the safe transportation of these costly vehicles.
Military Vehicle Transport:
Certain companies provide specialized military vehicle transport services if you are in the military or need to transfer military vehicles.
Snowbird Transport:
If you travel seasonally, you may need to relocate your vehicle between areas depending on the weather. Snowbird transport services meet this demand.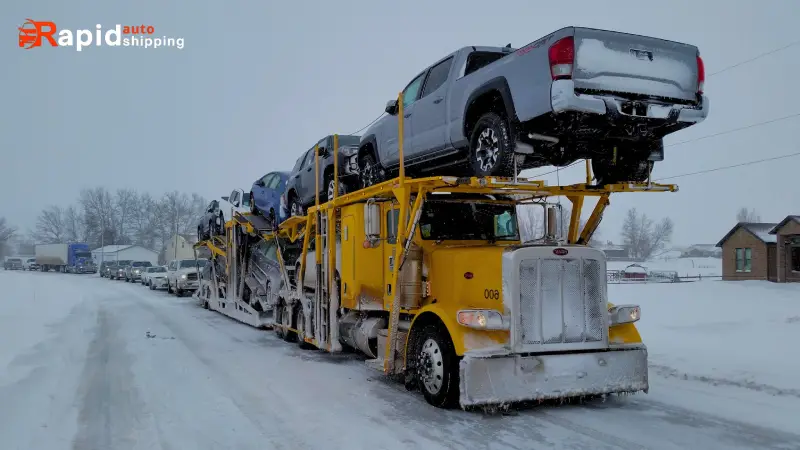 Rental Truck Transport:
If you're moving and renting a truck to move your belongings, several auto transport firms will transport your vehicle on the rented truck.
Motorcycle Transport:
Specialized motorcycle transport services are available if you need to transfer a motorcycle.
When selecting an auto transport service, study and compare various companies, read reviews, and obtain quotations to discover the choice that best meets your demands and budget.
Prices and services may differ depending on the provider, the type of service, the distance, and the sort of vehicle you're transferring.
The price of auto transport can differ significantly depending on variables like the distance between Minneapolis and Nashville, the kind of vehicle, the precise route taken, the mode of transportation (open or enclosed), and the state of the market.
Contacting Rapid Auto Shipping or online quotation comparison tools will help you obtain an accurate and recent Minneapolis to Nashville auto transport cost estimate. For the most accurate rates, include all the information about your car and transportation needs.
There are a variety of charges associated with shipping an automobile from Minneapolis to Nashville, but you may use a few methods to cut costs. Here are some suggestions for transporting cars cheaply:
Compare Several Quotations:
Ask for quotations from reliable Rapid Auto Shipping. You can locate the most excellent bargain by comparing prices provided by various service providers.
Make a plan:
Early reservations for your auto transfer may result in lower costs. Last-minute reservations frequently have higher prices.
Select open transport:
In general, open car carriers are less expensive than enclosed ones. While open pages are safe for most regular automobiles, enclosed carriers provide additional protection.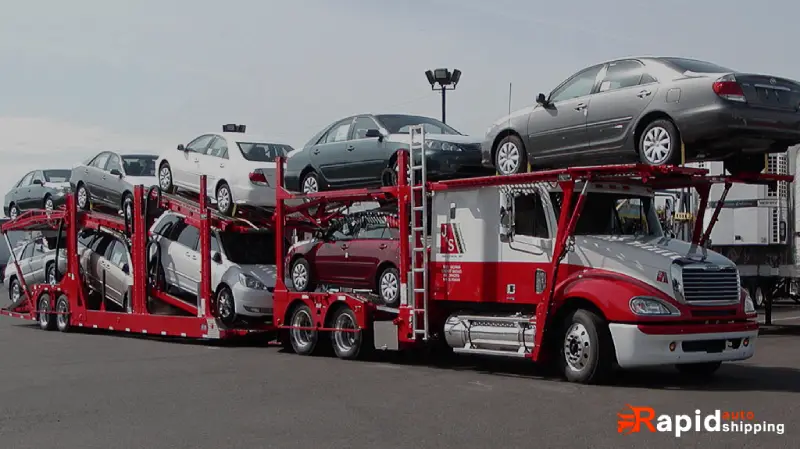 Adaptable Dates:
Select a flexible pickup and delivery date if your schedule permits. For flexible timelines, auto transport firms could provide lower charges.
Eliminate Peak Seasons:
During the busiest moving and summer months, auto transport costs may increase. Consider moving during off-peak times.
Services Packages:
Rapid Auto Shipping provides packages of services, such as combining the shipment of multiple automobiles or your car with a residential move.
Look for promotions:
We provide special discounts for armed forces members, students, or during certain times of the year.
Personal items and fuel:
To save weight, ensure your gasoline tank is only approximately a quarter full, but leave space for loading and unloading. Take your personal belongings out of the vehicle to reduce weight and potential damage.
Get your car ready:
Before transfer, make sure your car is in good shape. This can help prevent further fees for inoperable automobiles.
Examine Contracts Thoroughly:
Before signing, carefully read the contract and its contents. Make sure you are aware of all fees and costs.
hardly any add-ons
Avoid needless add-on services until you need them. To save money, go with simple auto transport services.
Negotiate:
Be bold and make a deal with Rapid Auto Shipping. Even more so, if you request quotations from rival companies, they might be open to adjusting their prices.