| Approximate Distance | Estimate Time | Estimate Price |
| --- | --- | --- |
| 1,400 miles | 5 to 7 days | 900 to $1,200 |
Minneapolis to Phoenix auto transport, or any other long-distance route, typically adheres to a standard procedure. Here is a typical explanation of how it works:
Researching and Booking:
Begin by researching Rapid Auto Shipping which provides Minneapolis to Phoenix route services. There are various companies that you can find online or through referrals.
To make an informed decision, it is advisable to compare different quotes, read reviews, and select a transporter that is known for its reliability and good reputation. It is important to ensure that they have the necessary licenses and insurance.
Provide me with a quote
Please contact the Rapid Auto Shipping you selected and provide them with the necessary information about your vehicle. This should include the make, model, dimensions, and any modifications.
Additionally, please provide the specific pickup and delivery locations, namely Minneapolis and Phoenix. The company will furnish you with a quote based on the provided information.
Booking and scheduling
After you have chosen a transporter and reached an agreement on the price, the next step is to book your transport. The company will arrange a pickup date and provide you with all the necessary details regarding the process.
Preparing Your Vehicle:
Before transportation, it is necessary to make preparations for your vehicle. The process usually includes cleaning the vehicle, removing personal belongings, and ensuring it is in good working condition. Additionally, you might need to remove toll tags, antennas, or other items that could be damaged while in transit.
Loading and Transport:
The carrier will load your vehicle onto the transport trailer on the scheduled pickup date. Your vehicle will be loaded onto a multi-level trailer or an enclosed trailer, depending on the type of carrier.
The multi-level trailer may have other vehicles, while the enclosed trailer provides extra protection. The carrier will transport your vehicle from Minneapolis to Phoenix.
Delivery:
Once the carrier arrives in Phoenix, your vehicle will be unloaded and inspected again to ensure that it arrived in the same condition as when it was initially picked up. To receive your vehicle, it is necessary for you to be present or to designate someone else to do so.
Final Payment:
Once the delivery is complete, it is customary to make the final payment to the auto transport company. Confirming the payment methods and terms with the company in advance is advisable, as they may vary.
Please note that the following information provides a general overview of the process, and it is important to remember that the specific details may vary depending on the auto transport company you select.
It is important to always ensure that you completely understand the terms and conditions of the transport agreement before moving forward
The cost of Minneapolis to Phoenix auto transport service can vary depending on several factors. These factors include the type of transport, the delivery timeline, and the service level you select. Here are several common types of auto transport services that you may want to consider:
Open car transport:
This option is both common and affordable. Your vehicle will be transported on an open trailer, alongside other vehicles. Although this option exposes your car to the elements, it is generally considered safe and suitable for most vehicles.
Enclosed transport:
You may use enclosed transport if you own a valuable or classic car. The vehicle will be securely transported within an enclosed trailer, providing optimal protection against adverse weather conditions and potential road debris.
Door to Door Service:
By selecting this option, We will conveniently collect your vehicle from any location you specify in Minneapolis and securely transport it directly to your desired destination in Phoenix. While it provides convenience, it may come at a slightly higher cost.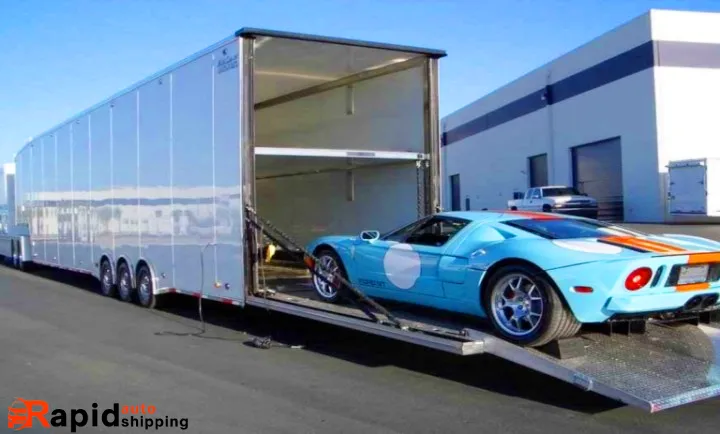 Terminal to Terminal Service:
This option lets you conveniently drop off and pick up your vehicle at designated terminals. Public transport is typically more affordable but less convenient compared to door to door service.
Expedited shipping
If you require prompt transportation for your vehicle, you can select expedited shipping. While this option may be more expensive, it guarantees a quicker delivery.
When searching for an auto transport service, it is important to follow a few steps to ensure you make an informed decision:
Obtain quotes from multiple companies to compare their prices and services.
Take the time to read reviews and feedback from previous customers to gauge the quality of their service.
Verifying that the companies you are considering have the licenses and insurance to operate legally and protect your vehicle during transportation is crucial.
Selecting a company that aligns with your needs and budget is important, as each company may have its own pricing structure and services.
Minneapolis to Phoenix auto transport costs can vary significantly due to various factors. These factors include the distance of the journey, the type of vehicle being transported, the time of year, the chosen shipping method (open or enclosed transport), and the selected auto transport company.
To receive an accurate and updated cost estimate, contact Rapid Auto Shipping for a quote. To receive a precise quote, please provide all the details regarding your vehicle and transportation requirements.
Please be advised that the prices mentioned in this communication are subject to change and may have been updated since my last revision. Therefore, obtaining the most up-to-date information directly from auto transport companies or online resources is recommended.
Minneapolis to Phoenix auto transport can vary due to various factors such as the chosen route, weather conditions, road closures, and the schedule of the transportation company.
The average duration of the drive is typically between 20 and 25 hours, covering a distance of approximately 1,500 to 1,600 miles. However, the total time for auto transport may be extended due to several logistical factors.
We can provide a more accurate estimate based on their experience and current conditions if you use a professional auto transport service. It is also essential to consider factors such as loading, unloading, and potential delays during the journey.
Please note that these estimates may change depending on the circumstances during transportation. Therefore, contacting a reputable Rapid Auto Shipping for the most current and precise information is advisable.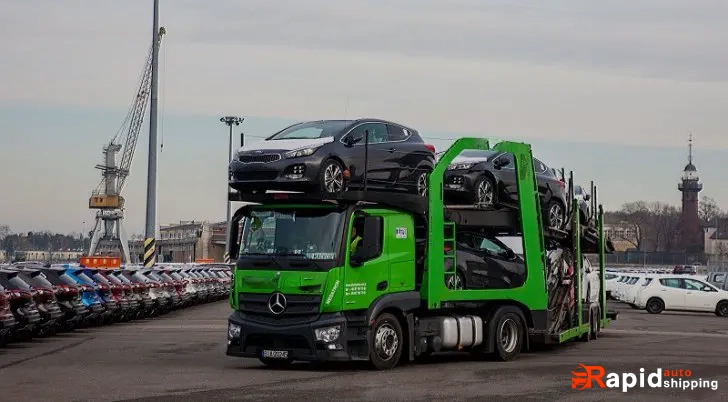 Rapid Auto Shipping offers a high-quality solution for the transportation of vehicles, specifically designed to meet the needs of individuals requiring Minneapolis to Phoenix auto transport. The company maintains a steadfast dedication to providing exceptional service throughout the process.
There are two available methods for obtaining a complimentary automobile estimate. Customers have the option to make use of our user-friendly online calculator or get in touch with us via phone at +1 (833) 233-4447.
Rapid Auto Shipping is highly recommended for individuals seeking specialized Minneapolis to Phoenix auto transport.