Approximate Distance

Estimate Time

Estimate Price


1,400 miles

5 to 7 days

$900 to $1,200

Note: For accurate and customised quote, Please call our Auto Transport Professionals now (833) 233-4447
Hire professional Rapid Auto Shipping for auto transportation from Minneapolis to San Antonio. The general process is as follows:
Research and Choose a Transport Company:
Find and pick a trustworthy auto transport provider. Look for companies with positive ratings, valid licensing, insurance, and a track record of providing safe and dependable service.
Get Quotes:
Request prices from many auto transport providers. The shipping cost is determined by factors such as mode of transportation (open or enclosed), distance, vehicle size and weight, and time of year.
Book the Transport:
Once you've decided on a provider and obtained bids, choose the one that best meets your needs and fits your budget. Before signing, read the contract thoroughly and ask any questions.
Prepare Your Vehicle
You must prepare your vehicle before transferring. Cleaning it, removing personal possessions, ensuring it's in proper working order, and recording any existing damage are all possible.
Pick-up/Drop-off Locations:
You must choose your vehicle's pick-up and drop-off locations. These could be specific addresses or terminals. Make sure that the transportation business has accurate information.
Schedule and Transport:
On the agreed-upon day, the auto shipping business will dispatch a driver to pick up your vehicle. They'll either employ an open trailer (which exposes the car to the elements) or an enclosed trailer (which protects the vehicle better). Your vehicle will be secured and loaded onto the trailer for shipment.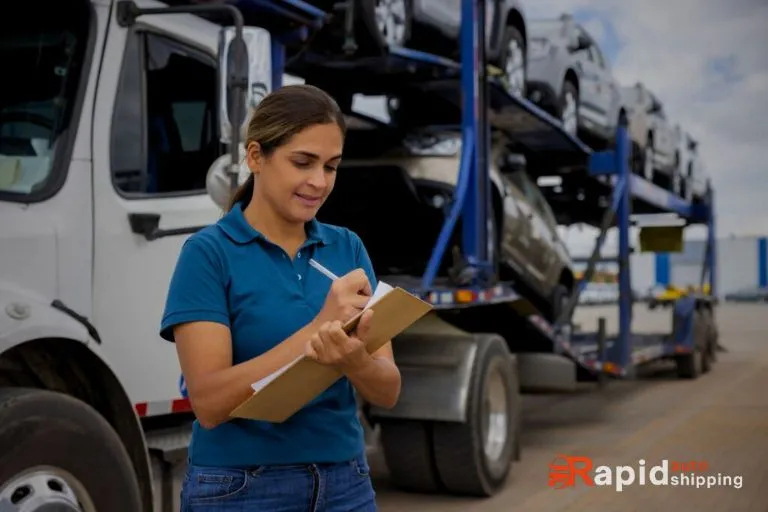 When considering Minneapolis to San Antonio auto transport services, several options are available depending on your specific needs and preferences. There are several common types of auto transport services that you may come across:
Open auto transport
This option is both familiar and cost-effective. During transit, your vehicle is loaded onto an open trailer and is exposed to the elements. Although this choice may expose your vehicle to weather conditions and road debris, it is generally considered safe and appropriate for most cars.
Enclosed transport:
If you own a high-end or classic car that you wish to safeguard from the elements, opting for enclosed transport is a superior choice.
We will transport your vehicle in an enclosed trailer, which offers additional protection against weather conditions, dust, and debris. The cost of this option is higher compared to open-air transport.
Door to Door Service:
By selecting this option, We will conveniently collect your vehicle from your designated location in Minneapolis and transport it directly to your desired destination in San Antonio. It provides convenience, although it may be slightly more expensive.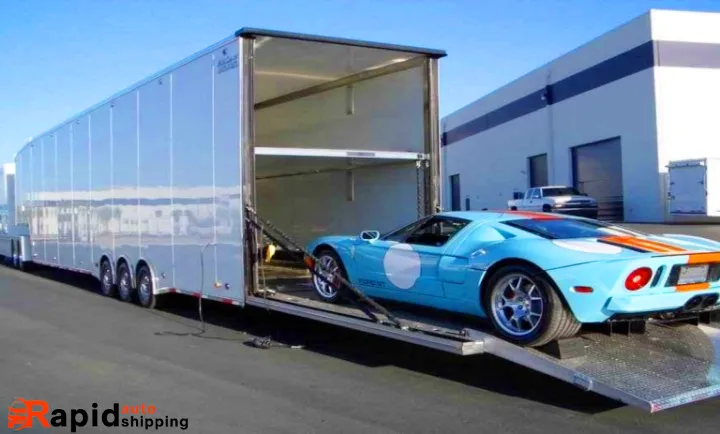 Terminal to Terminal Service:
This service entails the convenient drop-off and pick-up of your vehicle at designated terminals or depots. Typically, it is more cost-effective, but you may need to arrange transportation to and from the terminals.
Expedited shipping
If you require prompt transportation for your vehicle, expedited shipping services are readily available. This option will result in a quicker delivery time, although a higher cost may accompany it.
Classic and Luxury Car Transport:
Certain companies specialize in the transportation of high-value or classic cars. They possess the expertise and equipment to handle these vehicles with exceptional care.
Military Auto Transport
If you are a military member, specific transport companies provide services designed specifically for military personnel, often offering discounts.
Student Auto Transport:
Students who are relocating between Minneapolis and San Antonio for school have the opportunity to find companies that provide special rates or packages tailored specifically for them.
Snowbird Transport:
If you travel seasonally, some companies provide services for transporting your vehicle between your summer and winter residences.
Diy Transport:
You may also consider driving your car personally. Opting for this choice grants you greater control over your journey, although it does necessitate the allocation of time, effort, and expenses such as fuel, accommodation, and meals.
When choosing an auto transport service, conducting thorough research and comparing various companies is essential. Take the time to read reviews and gather multiple quotes for comparison.
It is also crucial to ask about insurance coverage during transit and any specific requirements or recommendations for preparing your vehicle for transport.
The cost of automobile transportation exhibits significant variability, contingent upon various factors, including the geographical separation between the origin and destination cities, the vehicle's type, the time of year, the chosen transportation method (open or enclosed carrier), and the specific auto transport company selected.
To obtain precise and current pricing information, it is recommended to contact Rapid Auto Shipping and solicit quotes tailored to your requirements. One can utilize online auto transport cost calculators to obtain a preliminary approximation of the expenses involved.
It is advisable to consider the potential volatility of prices and engage in a prudent practice of evaluating and contrasting quotations from various entities before reaching a conclusive determination.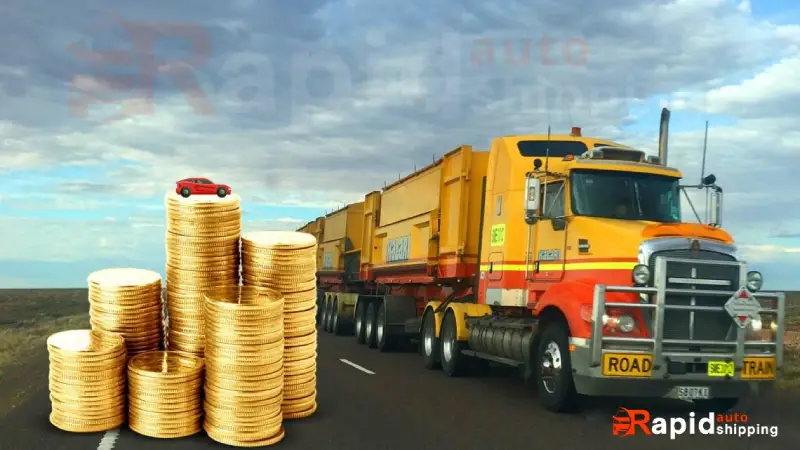 Minneapolis to San Antonio auto transport duration is subject to variability due to various factors, such as distance, weather conditions, road conditions, traffic, and the selected auto transport service.
The average driving distance between Minneapolis, Minnesota, and San Antonio, Texas, ranges from approximately 1,200 to 1,400 miles, contingent upon the chosen route.
The estimated duration for driving the distance independently is typically between 17 to 20 hours, assuming uninterrupted driving with minimal stops.
If a professional auto transport service is utilized, the timeline may vary. An auto transport carrier generally covers approximately 400 to 500 miles daily.
This estimation considers various factors such as rest stops, vehicle loading and unloading procedures, and potential transportation delays. Hence, a tentative approximation for the duration of auto transportation from Minneapolis to San Antonio is approximately 3 to 4 days.
It is imperative to acknowledge that the following estimates are general, and the actual transit times may exhibit variations. The timeline may be affected by various factors, including the availability of carriers, scheduling considerations, and unforeseen circumstances.
For individuals seeking to transport their vehicles, it is advisable to establish contact with reputable auto transport companies. This will facilitate the acquisition of accurate quotes, detailed information regarding the services offered, and estimated transit times.
There are various ways to lower the cost of Minneapolis to San Antonio auto transport:
Plan:
Pre-booking your auto transfer can save you money. Limited availability may raise last-minute booking prices.
Open Transport:
Open car transit is cheaper. Most autos are safe in open carriers.
Timing and Season:
Seasons and demand affect carrier rates. Schedule your transport during off-peak hours or months to save money.
Shipment Distance:
Direct routes cost less. Avoiding detours and diversions can lower costs.
Remove Personal Items:
Some auto shipping companies may charge extra if the car has personal things. Ship the car empty.
Vehicle Preparation:
Transport your automobile safely. Working cars reduce delays and fees.
Research Reviews:
Check the auto transport providers' reviews. Reliability and quality are as vital as price.
Avoid Lowball Offers:
Extremely low quotes may suggest an unreliable or unskilled provider. Service is usually affordable.
Check Discounts:
Military, student, elderly, and multi vehicle shipments may qualify for discounts. Request discounts.
Check Insurance:
Check the motor transporter's insurance. Understanding insurance limits is crucial for most companies.
Low Fuel:
To avoid weight and safety risks, transport your car with little fuel.