Approximate Distance

Estimate Time

Estimate Price

1,300 miles

4 to 6 days

$800 to $1,100

Note: For accurate and customised quote, Please call our Auto Transport Professionals now (833) 233-4447
Minneapolis to Virginia Beach auto transport or any other long-distance route usually requires multiple steps and offers various options. The following is a comprehensive outline detailing the procedural steps involved in the process:
Choose a Transport Method:
Two primary options are available for auto transport open transport and enclosed transport. Open transport involves transporting your vehicle on a trailer exposed to the open air, while enclosed transport utilizes a covered trailer to provide additional protection. Enclosed transport typically comes at a higher cost but offers superior protection against the elements.
Select a Transport Company:
Please research to select a reliable auto transport company. To make an informed decision, it is essential to follow these steps: 1. Conduct thorough research by reading reviews of different companies. 2. Verify that the companies you consider have the necessary licensing and insurance. 3. Please initiate soliciting quotations from various companies to facilitate a comprehensive pricing comparison and the range of services provided.
Get a Quote and Book:
Please reach out to Rapid Auto Shipping to obtain a quote. Please provide specific information about your vehicle, including its make, model, and year.
Additionally, kindly specify the exact pickup location in Minneapolis and the delivery location in Virginia Beach. You can book the transport once you are satisfied with the quote and terms.
To ensure your vehicle is ready, follow these steps:
Please clean your vehicle thoroughly and take photos to document any existing damages. Please remove any personal belongings from the car, as Rapid Auto Shipping restricts transporting personal items. Please ensure that your vehicle is in good working condition, as it will be necessary to drive it onto and off the trailer.
Pickup and transportation services:
The transport driver will arrive at the designated location in Minneapolis on the scheduled pickup date to load your vehicle onto the trailer. The car will be secured for transport, and you will be provided with an estimated delivery window.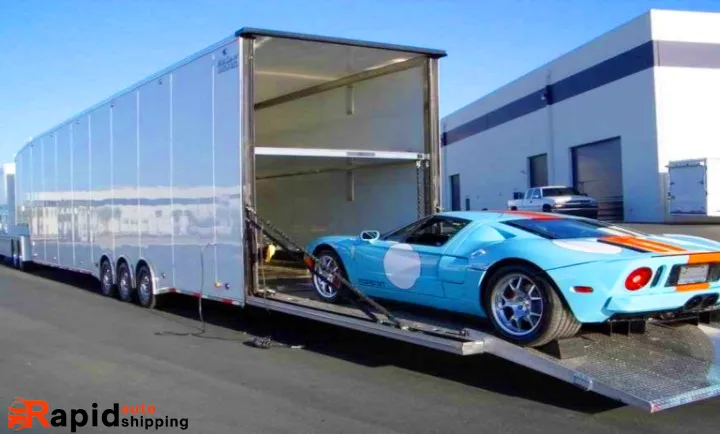 Tracking and Communication:
Rapid Auto Shipping provides tracking services that enable you to conveniently monitor the progress of your vehicle while it is being transported. Please get in touch with the transport company to stay informed about any updates or changes to the delivery schedule.
Delivery:
We will contact you after the vehicle arrives in Virginia Beach to coordinate the delivery. The car will be delivered either directly to your address or to a nearby agreed-upon location, depending on the accessibility of your delivery location.
Inspect Your Vehicle:
After receiving your vehicle, it is essential to thoroughly examine it for any potential damages that may have occurred during transportation. Please utilize the documentation you previously prepared to compare and identify any discrepancies.
Auto transport services provide a convenient solution for relocating vehicles from one location to another, such as Minneapolis to Virginia Beach auto transport. Various types of auto transport services are available to cater to your specific needs.
Open Auto Transport:
This option is both familiar and affordable. Your vehicle will be loaded onto an open-air trailer, exposing it to the elements. Although it provides less protection, this type of car insurance is suitable for most vehicles and is commonly chosen for everyday use.
Enclosed transport:
Enclosed transport offers additional protection from weather conditions and road debris, making it an ideal choice for high-end, luxury, vintage, or classic car owners. We will ensure your vehicle is loaded into an enclosed trailer, protecting against potential damage during transit.
Door to door transport
This service allows the auto transport company to conveniently pick up your vehicle from any location you specify in Minneapolis and deliver it directly to your desired address in Virginia Beach. It provides convenience and eliminates the requirement to pay or retrieve the vehicle at a terminal personally.
Terminal to Terminal Transport:
You can drop off your vehicle at a designated terminal in Minneapolis and arrange for it to be picked up from a terminal in Virginia Beach. Although it may be slightly less convenient, it has the potential to be more cost-effective.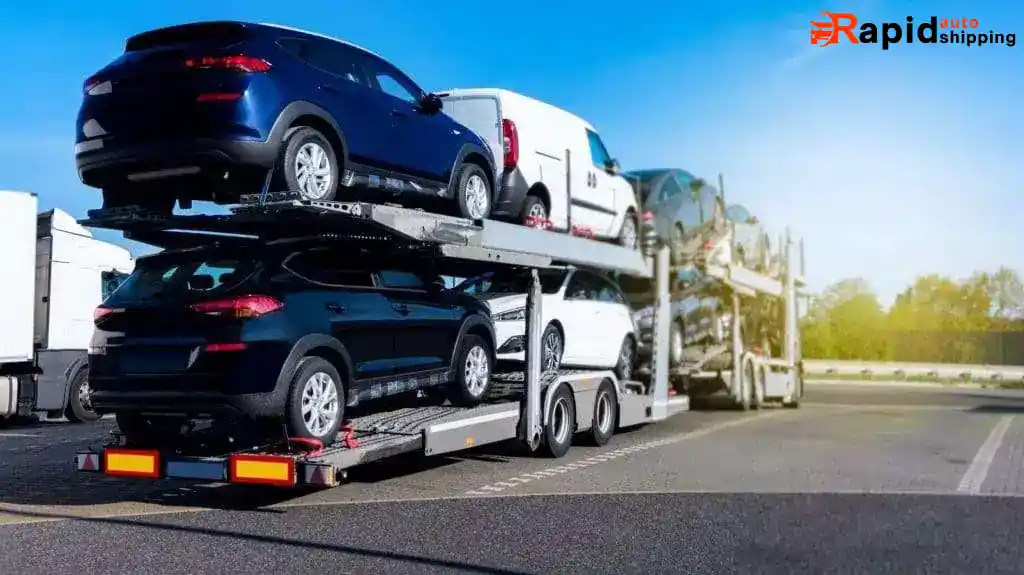 Expedited Transport:
If you require prompt vehicle delivery, you can choose expedited transport. This service typically has a higher cost but guarantees a quicker delivery time.
Inoperable Vehicle Transport:
If your vehicle is not running, auto transport companies provide specialized services to safely load and transport inoperable cars.
Military Vehicle Transport:
Certain companies offer specialized services designed specifically for military personnel, which include discounts and expedited shipping options.
Seasonal Transport:
If you are a snowbird seeking to avoid the harsh winters in Minnesota, seasonal auto transport allows you to relocate your vehicle between your summer and winter residences conveniently.
The cost of auto transport can exhibit significant variations depending on various factors, such as the transportation distance, the type of vehicle being transported, the time of year, the chosen shipping method (open vs. enclosed transport), and the selected auto transport company.
To obtain a precise and current cost estimation for the transportation of your vehicle from Minneapolis to Virginia Beach, it is recommended to directly contact auto transport companies or utilize online auto transport cost calculators.
The tools above incorporate up-to-date market conditions and pertinent information regarding your transportation requirements to give you a more precise estimation.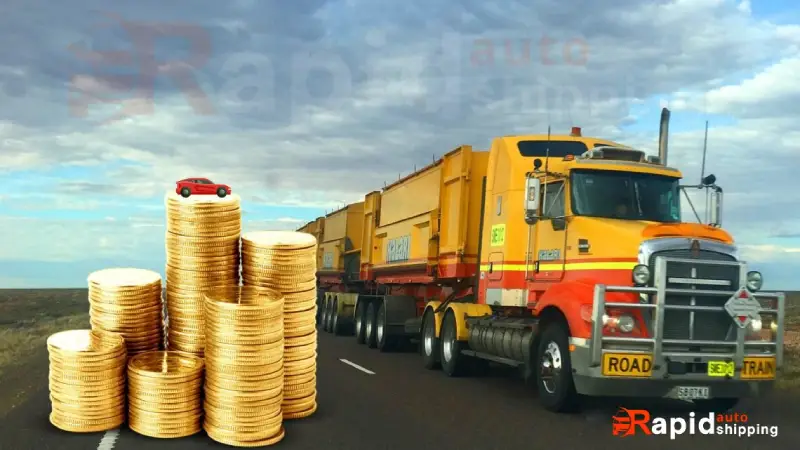 The driving distance from Minneapolis, Minnesota, to Virginia Beach, Virginia, ranges from approximately 1,200 to 1,300 miles, depending on the chosen route.
Assuming an average driving speed ranging from 60 to 70 miles per hour, the estimated duration required to cover the distance would be approximately 17 to 22 hours of uninterrupted driving.
Nevertheless, it is essential to note that the estimate above is continuous and does not factor in intervals for rest breaks, fuel stops, traffic congestion, or any other potential hindrances that may cause delays.
A professional car shipping service may result in an extended time frame when contemplating automobile transportation. This is primarily attributed to various factors such as scheduling constraints, the process of loading and unloading vehicles, and potential stops during the journey.
Carriers may consolidate multiple vehicles to enhance operational efficiency, a practice that could increase the overall transit duration.
To obtain a precise estimation, it is advisable to contact reliable auto transport companies and furnish them with exact particulars about your circumstances.
This includes specifying the desired type of transport (open or enclosed), indicating any preferred pick-up or delivery dates, and providing any other pertinent details. The individuals will be able to give you a more accurate estimation.