When Nashville to Salt Lake City auto transport or any other long-distance route, it is common practice to engage the services of a professional car shipping company. The following is a comprehensive explanation of the process and its functioning:
Research and Choose a Car Shipping Company:
To begin, conducting thorough research on reliable auto transport companies that offer services for the Nashville to Salt Lake City route is advisable. It is advisable to conduct a detailed analysis of reviews, conduct a price comparison, and verify the service provider's credentials, including checking their licenses and insurance.
Request Quotes and Book:
It is recommended to contact multiple car shipping companies to obtain quotes that align with your specific requirements. Several factors can influence the cost of Nashville to Salt Lake City auto transport.
These factors include the distance of transportation, the type of vehicle being used, the chosen shipping method (open or enclosed transport), the time of year, and any additional services requested, such as expedited shipping. After selecting a company, it is recommended to proceed with booking your auto transport service.
Preparing the Vehicle:
Before transportation, it is necessary to prepare your vehicle. The process involves performing a thorough cleaning of both the interior and exterior of the car, as well as removing any personal belongings and valuable items.
Additionally, it is essential to turn off the car alarm system and ensure that the gas tank is no more than a quarter full. This precaution is taken to reduce the vehicle's weight for safer transportation.
Pickup and Inspection:
The auto transport carrier will arrive at the designated location in Nashville on the scheduled date to collect the vehicle. Before loading the car onto the carrier, a comprehensive inspection will be conducted by both you and the carrier driver. Any pre-existing damages will be carefully documented on a Bill of Lading.
Transportation:
The car is scheduled to be loaded onto the carrier, marking the commencement of the journey from Nashville to Salt Lake City.
The carrier options for transporting a car include an open trailer, which exposes the vehicle to weather and road conditions, and an enclosed trailer, which offers excellent protection, particularly for higher-value or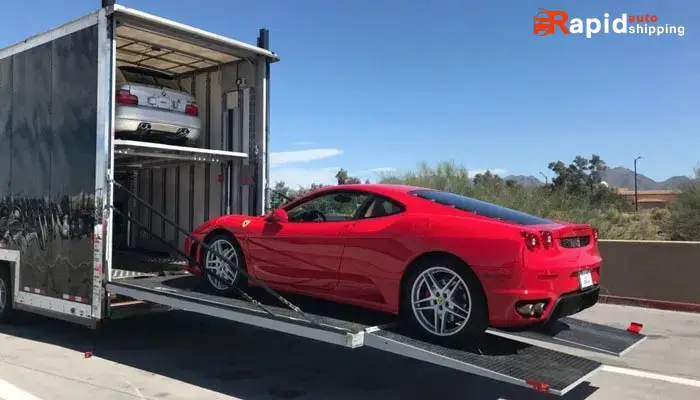 .
Tracking and Updates:
Rapid Auto Shipping, with a good reputation, typically offer tracking services, enabling customers to closely monitor the status and location of their vehicle throughout the transportation process. Users have the option to receive updates from the company or driver.
Delivery:
Upon the carrier's arrival in Salt Lake City, a meeting will be arranged at a predetermined location for delivery. You or a designated individual will be responsible for this meeting.
Both parties involved in the transaction will thoroughly inspect the vehicle to verify that it is in the same condition as it was at the pickup. The final inspection report will be signed if there are no issues.
Several options are accessible for Nashville to Salt Lake City auto transport, each catering to various requirements and preferences. Consider the following examples of typical vehicle transport services:
Open-Air Transport:
Open-air transportation is the most popular and cost-effective method of moving cars. Your car and numerous other vehicles will be put into an open trailer. Compared to covered transport, it provides less protection from the outdoors, yet it is typically safe for most ordinary cars.
Enclosed Transport:
This is an excellent choice if you want to give your car more protection. A covered trailer will transport your automobile, protecting it from the elements, road debris, and other hazards. This is perfect for high-end, vintage, or valuable cars.
Door to Door Service:
With door to door auto transport, the carrier will pick up your automobile from the designated place in Nashville and transfer it immediately to the required address in Salt Lake City. This is the most practical choice since you won't need to leave or pick up your automobile at a terminal.
Terminal to Terminal Service:
To save money, you may use terminal-to-terminal service. You will drop off your car at a specified Nashville terminal, and it will be transferred to a terminal in Salt Lake City for you to pick it up.
Expedited shipping:
If you want your vehicle sent quickly, you may choose the expedited shipment. This service guarantees that your car will be prioritized for quicker delivery.
The cost of Nashville to Salt Lake City auto transport may fluctuate based on several variables, such as the geographical separation between the origin and destination, the vehicle's characteristics, the seasonal variations, the chosen shipping mode (open or enclosed shipment), and the individual auto transport firm selected.
For obtaining precise and current data on the typical expense associated with Nashville to Salt Lake City auto transport, it is recommended to contact auto transport firms directly to get estimates.
Alternatively, one may use online quote comparison tools to acquire an estimate customized to their transportation needs. In this manner, one may ascertain the most advantageous arrangement for their circumstances.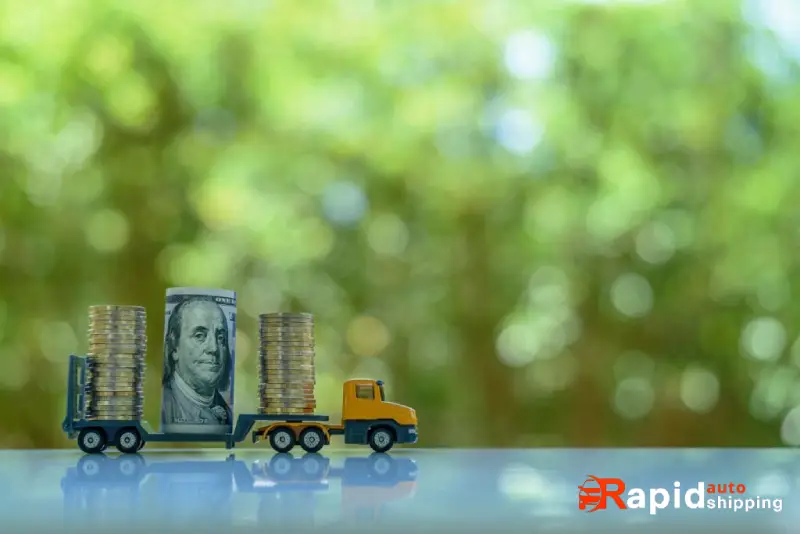 The anticipated delivery time for vehicle shipping from Nashville to Salt Lake City might vary based on various variables, including the transportation provider, method of transit (e.g., truck, train), distance, and any possible delays or diversions.
Contact vehicle transport firms directly to receive an exact price and learn about their delivery schedules and availability.
They can provide the most up-to-date information and personalize the estimate to your demands and circumstances. Remember that external factors such as weather or traffic might affect delivery time.
Get Multiple Quotes: Contact multiple auto transport companies to obtain quotes for Nashville to Salt Lake City auto transport. To find the most affordable option, compare the prices and services offered by each company.
Flexible Dates: Please be flexible with your pick-up and delivery dates. Certain auto transport companies provide discounts to customers who can accommodate their schedule.
Open Transport vs. Enclosed Transport: Open carriers are typically less expensive than enclosed carriers but leave the vehicle vulnerable to the elements. Open transport could be a more cost-effective option if your car is not considered high-end or valuable.
Terminal to Terminal vs. Door to Door: Terminal to terminal shipping is generally more cost-effective, but you must personally deliver and retrieve your vehicle at designated terminals. Door to door service offers greater convenience, although it may come at a higher cost.
Season and Demand: The prices for Nashville to Salt Lake City auto transport can fluctuate depending on the time of year and the level of demand. It is advisable to schedule transportation during non-peak seasons, as prices tend to be lower.
Check for Discounts and Special Offers: Rapid Auto Shipping may provide discounts for various situations, including but not limited to first-time customers, military personnel, students, or seniors. Inquiring about ongoing promotions or special offers is always a good idea.
Read Reviews and Research: Before deciding solely on price, it is essential to thoroughly research and read reviews about an auto transport company to ensure that it is reputable and reliable.
Beware of Lowball Offers: While finding affordable options is essential, exercising caution when considering extremely low quotes is necessary. Such quotations may be indicative of subpar service quality or the presence of hidden fees.