California to Las Vegas

Auto Shipping

It's as simple as 1-2-3 to ship a car from California to Nevada with Rapid Auto Shipping. First, we'll calculate your immediate auto shipping quotation and schedule a pickup time that's convenient for you. Second, your vehicle is picked up from a place in California that you specify. Third, your automobile is delivered to the address you choose in Nevada. Rapid Auto Shipping provides California to Nevada Car Transport, with pickups in Los Angeles, Bakersfield, San Diego, San Francisco, Sacramento, Oakland, Thousand Oaks, Long Beach, and just about anywhere else in the state, and deliveries to Las Vegas, Henderson, Reno, Paradise, Spring Valley, and other cities in Nevada.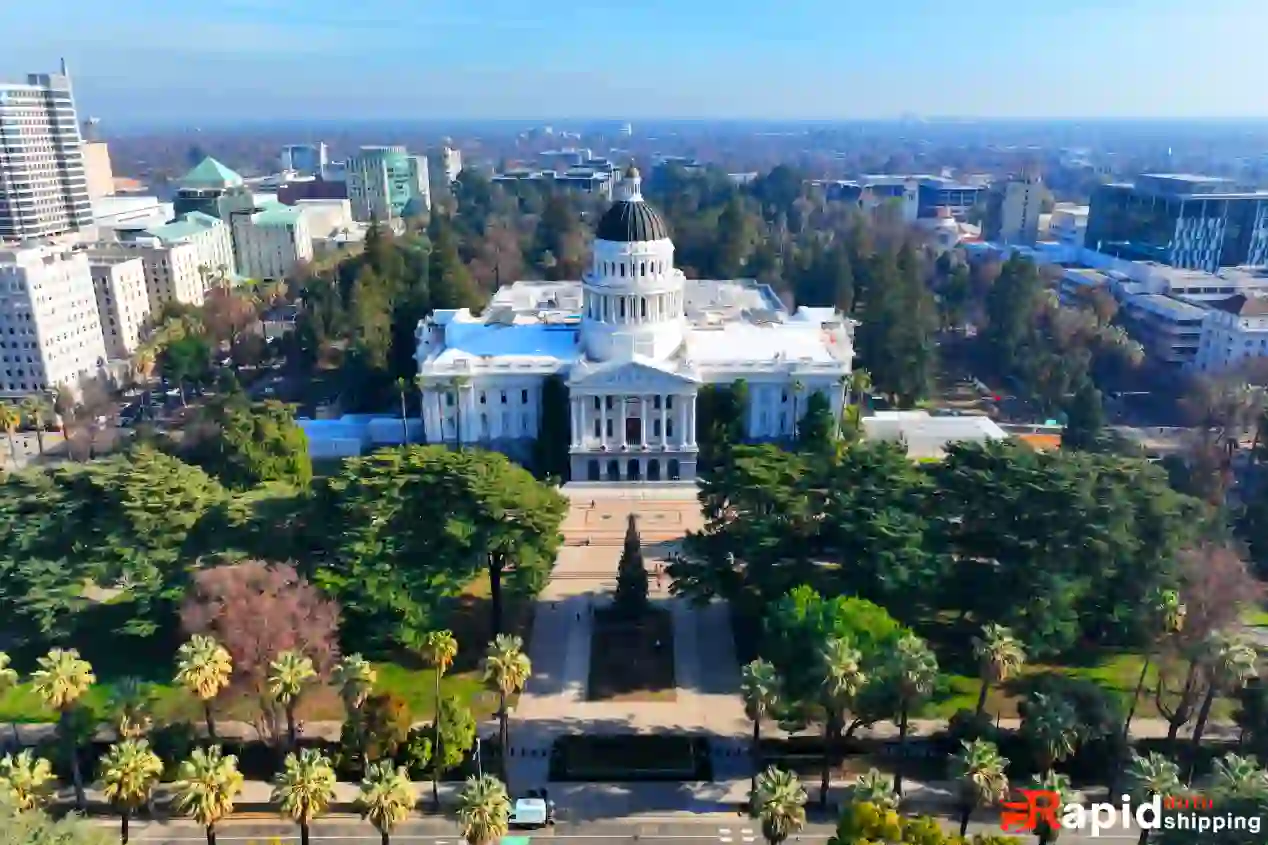 How much does it cost to ship a vehicle from

California to Las Vegas

, NV?

Because the vehicles are being delivered to our customers at different places, each vehicle shipping order is unique, and the rates will fluctuate slightly. When you request a quote using our easy-to-use Auto Shipping Calculator, you'll get the most up-to-date pricing for fully insured door-to-door auto shipment right away. We'll show you the pricing for our Standard, Expedited, and Enclosed automobile shipping services side by side so you can easily pick which service best suits your needs.

With the information you enter, such as your vehicle's year, make, and model, our price generator will assess key parameters about the automobile you'll be shipping, such as length, height, and weight. Following that, the generator will evaluate your geographical information and, based on the zip codes you provide with your estimated request, find the shortest route for your trip and generate your customized automobile shipping rates.

How much will it take to ship a car from

California to Las Vegas

?

Our normal auto carriers typically drive between 400 and 500 miles every day; however, expedited pickup services may be available to shorten transit time by picking up your vehicle as soon as possible. The travel time from California to Las Vegas is anticipated to be 3–4 days. And the distance along this trip is around 2,850 kilometres. When you enter your information into our vehicle shipping calculator, it will calculate the distance between your pick-up and delivery locations and give you the exact number of miles your vehicle will travel between these two points. You can then use the results to estimate how long your personal order will take from the time it is picked up to the time it is delivered.

Does someone need to be present in

Las Vegas

to meet the transporter?

Both the car pick-up and delivery will necessitate the presence of someone. This is where you sign the papers for the inspections at the pick-up and delivery points. This person can be anyone over the age of 18 who has your permission and is preferably a licensed driver.

Will my vehicle be delivered safely to

Las Vegas

?

Yes. All California to Las Vegas vehicle shipping must have a valid insurance policy, according to the US Department of Transportation. Rapid Auto Shipping also requests that all carriers in their network add them as supplemental insurers to their policies. If the agent is unable to fund the claim in the uncommon event of an accident, Rapid Auto Shipping can file a claim directly with their insurance provider.

What methods of payment are acceptable?

For California to Las Vegas car shipping, Rapid Auto Shipping takes all major credit cards as well as any sort of certified payment. If you prefer to pay on delivery, you'll need to pay a deposit and the rest in cash or certified funds to the driver.

How do I get a free shipping quote?

For California to Las Vegas Vehicle Transport, get an estimate for transferring your vehicle, you can either use our quick online auto shipping quote calculator above or phone us to speak with our car transport pricing experts. To generate your quote, we'll need the following information: the address you're sending from and to, the car you'd want to send, and the date your vehicle will be ready.

What is the cheapest method of shipping from

California to Las Vegas

?

Using an open carrier to transport a vehicle from California to Las Vegas is the most cost-effective option. Your car will be carried in a truck or trailer on an open truck bed. Transporting autos in an enclosed truck is more expensive.
Even though the vehicle is exposed to the elements, it is still a safe mode of transportation. This is especially true along this trip because the weather between California and Nevada is mild.

Can I put my personal belongings in my vehicle?

Personal belongings put into a car that is being transported are prohibited under federal law. Carrier vehicles are required to stop at weigh stations, and authorities may fine them if their load exceeds the weight of the cars they are transporting.
However, certain auto transport companies may enable you to load some small objects into the trunk, but only if the total weight is within a certain restriction. It can be as low as 50 pounds, but it is usually no more than 100 pounds.
It's also vital to remember that the more weight that needs to be hauled, the more expensive it will be. So, while it may seem sensible to ship belongings in a truck - especially for long travels such as Texas to California or New Jersey to Florida - it will cost more and you will be limited in what you can accomplish.

Are there size restrictions on shipping my vehicle from

California to Las Vegas

?

Although there would be no restrictions on the size of the vehicle being transported, the size of the vehicle could affect the cost of California to Las Vegas Auto Shipping.

A bit about

California

California is a state in Western United States of America. With roughly 39.5 million people dispersed across a total area of around 163,696 square miles, California is the third-largest state in the country. California is one of the most populous state in the United States of America. The population of California is concentrated in five large cities. Los Angeles, the San Francisco Bay Area, Riverside-San Bernardino, San Diego, and Sacramento are the cities in concern.

A bit about

Las Vegas

Las Vegas, or simply Vegas, is the 26th most populous city in the United States, as well as the most populous city in Nevada and the county seat of Clark County. The city is the most populous in the Mojave Desert and serves as the centre of the Las Vegas Valley metropolitan area. Las Vegas is a major resort city with a worldwide reputation for gaming, great cuisine, entertainment, and nightlife. The Las Vegas Valley is the most important financial, commercial, and cultural centre in Nevada State.

How to ship Vehicle

California to Las Vegas

?

It's as simple as 1-2-3 to ship a car from California to Las Vegas with Rapid Auto Shipping.

Step 1: Get a quick auto shipment quote for California to Las Vegas Auto Shipping and schedule a pickup time that works for you. With our online quote form, you can easily get a quote, enter your origin and destination, choose your shipping dates, and book your reservation online or over the phone for your California to Las Vegas car shipping!

Step 2: Your vehicle will be picked up from a certain place in California. Your vehicle will be thoroughly inspected and put onto the carrier on the day of pickup. Our direct service allows us to pick up from any home or company in California.

Step 3: Your vehicle is delivered to the address you provide in Las Vegas. Your vehicle will be offloaded safely, and a final examination will be performed to ensure that it was delivered in the same condition as when it was picked up.