Nevada to New Hampshire

Auto Shipping

Simply visit our cutting-edge online vehicle transport cost calculator, fill out some necessary details, and choose from three customized rapid auto shipment rates. You can quickly set up door-to-door shipping services that fit your needs and your budget.
Call us now if you have any queries or worries regarding your Nevada to New Hampshire auto shipping order. We'll be pleased to help!

Do you need high-end covered vehicle shipping services from your Anaheim home or place of business? New Hampshire residents, do you require urgent car delivery as soon as possible?
When you need expert auto shipping services, our network of thousands of pre-screened car transporters can cover your car transport route. And to make things even simpler for you, we've written this detailed how-to guide to assist you in organizing Nevada To New Hampshire Car Shipping.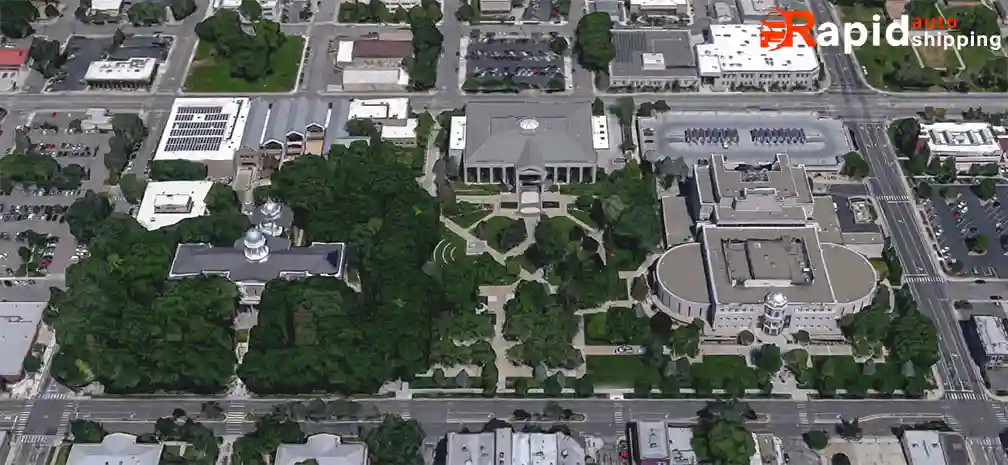 What is the price of shipping a car from

Nevada to New Hampshire

?

The price of shipping a car from Nevada to New Hampshire varies depending on a number of circumstances surrounding your specific request for car shipping.

Visit our fast car shipping quotation calculator for more details and a precise estimation of your transport expenses! Pick one of your three customized fast quotations for car shipment and make a reservation promptly and without paying a reservation fee.

How far is it between

Nevada to New Hampshire

?

Around 2700 miles is the typical travel distance between Nevada and New Hampshire. The actual driving distance will, however, change based on your pickup and drop-off locations as well as any changes in the car transport route necessitated by bad weather or road closures.

How long does it take for

Nevada to New Hampshire

Car Shipping?

Nevada to New Hampshire Auto Shipping typically takes 6-7 days.

Your delivery window will change if you choose open or enclosed vehicle shipping services, the volume of other deliveries your driver is expected to handle, the accessibility of your drop-off location, and any unique circumstances like weather or road closures.

What is the cheapest way for

Nevada to New Hampshire

Auto Shipping?

The most affordable way to transfer a car from Nevada to New Hampshire is with the assistance of a reputable auto shipping company like Rapid Auto Shipping. It could appear more economical to move a car by oneself. That's not the case, though! Time lost at work, gas, lodging, food, and potential damages are hidden costs of DIY car shipping.

Pick one of the top auto transport firms rather than wasting time and money transporting a car yourself.

With Rapid Auto Shipping, you can totally eliminate hidden charges and spare yourself the hassles of a trying vehicle shipping process!

Do the quotes include everyone?

This is very important. There is nothing worse than unforeseen fees and levies. This can be easily avoided by asking the auto transportation company to provide a list of everything the quotation contains. To save yourself the headache, find out in advance if there will be any additional expenses.

Before you sign the contract, be sure you have read it completely and understand it. Make sure the charges match what you agreed to. As soon as you can, make sure to learn about any additional charges or penalties.

Will my car be covered by insurance?

When transferring a car, insurance is essential. You should enquire as to what is and is not covered and included in the price of your car shipping quote before employing an auto transport business. You want to make sure that you are protected while your car is being transported.

This could be a big deal breaker if an auto transporter does not provide the coverage you are looking for. You probably won't want to take the chance of being held accountable for any damages, should any arise.

How Can I Pay?

A vehicle shipping business frequently requests payment in the form of a deposit prior to pickup. In actuality, most businesses follow this policy. If they demand that you pay the entire amount up front, this may be cause for concern.

The payment options accepted by the various companies can vary. All major credit cards are accepted as forms of payment at Rapid Auto Shipping.

How will you ship my car?

There are basically two options when it comes to shipping a car: open or enclosed carrier shipping. Every auto transport strategy has advantages and disadvantages of its own.

You must therefore decide whether the option represents the best investment.

Although open vehicle transport is more affordable and the industry standard, it does not shield your automobile from a variety of outside influences. If this is a concern, enclosed auto transport is the better choice. However, compared to open car shipment, it is more expensive.

What is the Best Way to Ship a Vehicle from

Nevada to New Hampshire

?

Rapid Auto Shipping is always the best option for shipping for Nevada to New Hampshire vehicle transport. Everything we do, from how we handle customer support to how user-friendly our fast vehicle shipping scheduling system is, is done with you in mind.

Whatever the circumstances, we have a vehicle transport option that will work for you.

That is excellent. That is the benefit of Rapid Auto Shipping.

Receive free quotes right away for Nevada to New Hampshire Auto Transport.

A bit about

Nevada

Nevada, a state in the country's West, is the 32nd most populous state in terms of population and area, and it ranks as the 9th least densely populated state. About three-quarters of

Nevada's population lives in Clark County, which includes three of the state's four major incorporated cities and the Las Vegas-Paradise metro area. The capital of Nevada is Carson City, and Las Vegas is its largest city.

A bit about

New Hampshire

The state of New Hampshire is located in the USA. It is the fifth-smallest state in terms of land area and the tenth least populous. New Hampshire shares close ties with the Atlantic Ocean, the states of Vermont, Massachusetts, and Maine, as well as the Canadian territory of Quebec to the north. Although Concord serves as New Hampshire's capital, Manchester is the state's largest city. There are many spectacular monuments to see in New Hampshire, including the 1614 Monument, Memorial Arch of Tilton, Tucker Monument, 12th New Hampshire Volunteer Infantry Regiment, and many more.

How to ship Vehicle

Nevada to New Hampshire

?

It's as simple as 1-2-3 to ship a car from Nevada to New Hampshire with Rapid Auto Shipping.

Step 1: Get a quick auto shipment quote for Nevada to New Hampshire Auto Shipping and schedule a pickup time that works for you. With our online quote form, you can easily get a quote, enter your origin and destination, choose your shipping dates, and book your reservation online or over the phone for your Nevada to New Hampshire car shipping!

Step 2: Your vehicle will be picked up from a certain place in Nevada. Your vehicle will be thoroughly inspected and put onto the carrier on the day of pickup. Our direct service allows us to pick up from any home or company in Nevada.

Step 3: Your vehicle is delivered to the address you provide in New Hampshire. Your vehicle will be offloaded safely, and a final examination will be performed to ensure that it was delivered in the same condition as when it was picked up.