Overview About Car Transport Service In Mississippi
Mississippi is located in the Southeaster United States of America with a population of 2.9 million, bordering Tennessee to the north, Alabama to the east to the south, and the Gulf of Mexico to the southwest.

Jackson is the state's capital as well as its largest city. There are luxury alternatives for Mississippi car transport service, as well as regular variants that are more economical than most other car transport services. The most common type of truck employed is an open auto transport carrier.

Rapid Auto Shipping cutting-edge technology to assure dependability and holds contracted drivers to high standards. This makes Mississippi automobile shipping considerably more accessible than most people believe.

Most Mississippi auto transport companies use similar routes when moving an automobile. As a result, car transport services are more efficient, take less time, and have fewer risks of going wrong on the road.
Rapid Auto Shipping is a Mississippi Car Shipping Company that values all its customers equally. We help customers transfer their vehicles on time and at a fair rate.
We completely insure their automobiles and deliver them from door to door safely. You may rest easy knowing you will be compensated if your car is damaged during transportation.
We've got you covered; our insurance company will handle the claim quickly and effectively. We bonded and licensed a company that all customers may rely on.
Customers can reserve transport without putting down a deposit. Furthermore, we provide our customers with dependable carriers for the best auto transport experience.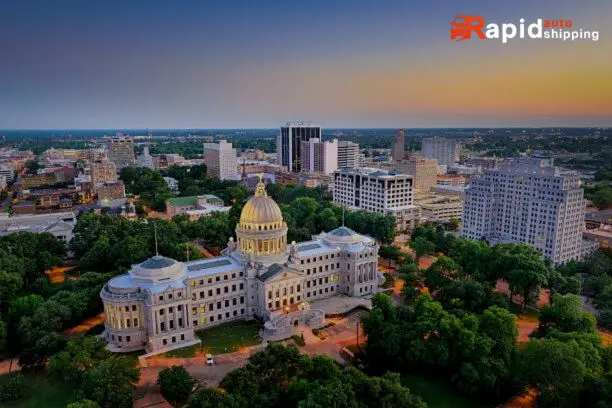 For small distances, (1-500 miles), car shipment costs roughly $1.96/mile, or $588 for a 300-mile journey. Travelling over a medium distance will cost you roughly $.93 per mile (500-1500 miles), or $930 for 1000 miles. Extended trips (1500 miles or more) are about $.58 per mile or $870 for a 1500-mile journey.
Rapid Auto Shipping is committed to providing Mississippi car transport services. Our streamlined method does all of the heavy lifting for you. Do you want to know how it works?
Contact our agents for your car shipping needs or receive a fast auto transport price on our website.
Meet our skilled truck driver at your home to pick up the automobile. The driver will evaluate your car for 22 points to ensure that everything is in working condition.
You may check your vehicle's location during car shipping by using online tracking or SMS and phone updates.
After you have agreed on shipping terms with your chosen us, you will schedule a pick-up date and time that works best for you. Rapid Auto Shipping will then send your vehicle to your preferred location.
Following shipment, you or your representatives may pick up your vehicle at the agreed-upon delivery location.
Your vehicle arrives at the location you specify. The driver will perform another examination to ensure that no harm was done to your car. Don't be concerned if anything appears to be changed! All automobiles are covered for external damage throughout the car shipping, and you will be paid appropriately.
You may have peace of mind knowing that if your automobile is damaged while being transported to Mississippi, we have you covered. Our insurance will handle the claim swiftly and effectively.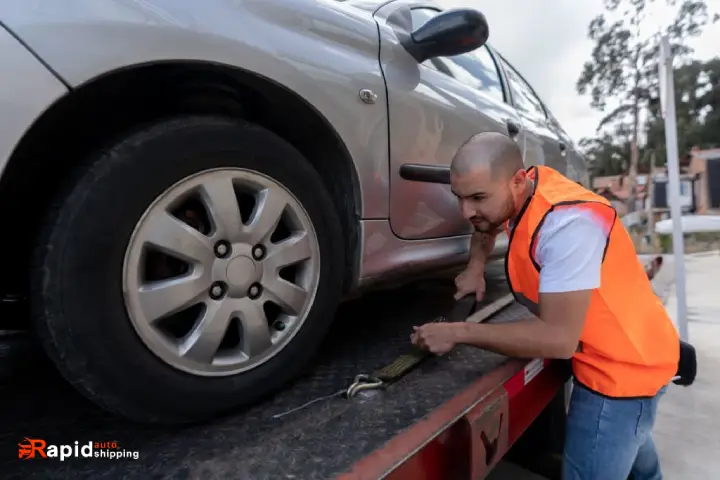 Open Car Transport Service:
Are you considering hiring open Mississippi auto transport for your Mississippi automobile travel needs? Open car shipping is a safe and inexpensive way to move your vehicle, protecting it from road vibration, excess miles, and other variables.
The open carriers are the same as the double-decker car carriers used by dealerships. Your car will be protected with cutting-edge technology and delivered to its destination within seven days after departure.
Enclosed Car Transport Service:
These are the best option to ensure your car's safety. Although it often necessitates a more significant investment, enclosed carriers offer the best protection for your valuable cargo.
Your vehicle will be completely encased, protecting it from the weather and environmental risks such as flying pebbles or debris.
Door to Door Car Transport Service:
You may choose a location for your automobile to be picked up and drop off with Door to Door car shipping.
If you want your car sent to or from a residential location, the driver will go as near your home as feasible while keeping safety and legal rules in mind.
However, some cities prohibit large trucks from entering certain residential areas. If low-hanging branches, narrow streets, tight twists, or speed bumps prevent access to your site, the driver may request that you meet at a nearby big parking lot for loading instead.
Expedited Car Transport Service:
The whole car shipping procedure is handled with the same care and professionalism that our clients have come to expect, including priority assistance and up-to-the-minute, 24-hour transit reports.
Do you need to transport your automobile as soon as possible?
Rapid Auto Shipping understands that, in some cases, time is more valuable than money. This also applies to your auto transport requirements. Due to commercial requirements, you may need to send one or more automobiles urgently. And in the company, meeting deadlines is critical.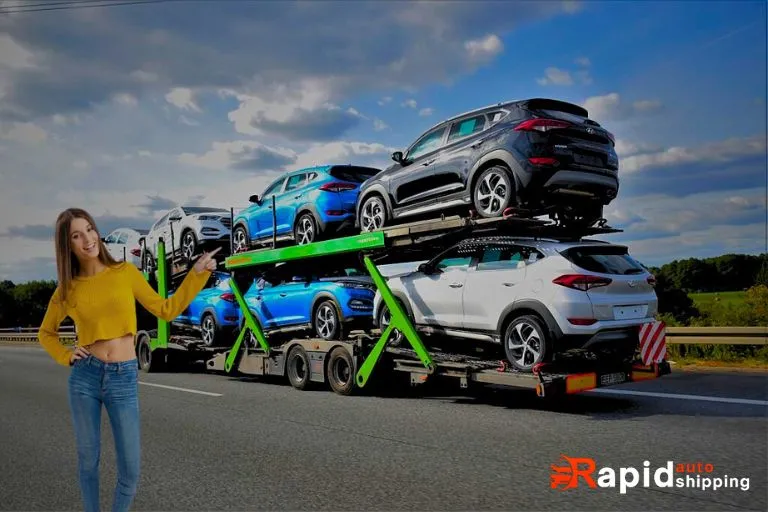 Shipping your automobile to or from Mississippi is straightforward and may be completed in simple steps. They are as follows:
Clean Your Car: Wash your car thoroughly before it is picked up. This will reveal any apparent damage during pick-up.
Change the Gas Level: Fill up your petrol tank to the quarter mark. Do not leave the automobile with a full tank of petrol.
Existing Dings Should Be Recorded: Note any chips, dents, scrapes, or other damage to the vehicle. In addition, the driver will provide you with a copy of his inspection report.
Please take note of the damages: When the car reaches its destination, do another thorough examination and note any damages on the bill of lading. If a claim is not stated on the invoice of lading, the carrier will not accept it.
Take Pictures of Your Vehicle: Please take photos of the car from several angles and close-ups of any damage and ensure they are date stamped.
A Thorough Examination: If there are circumstances at delivery that prevent you from performing a thorough inspection, such as delivery late at night, raining, or the vehicle being too dirty to inspect, make a note on the BOL stating that you will inspect within 24 hours and report any transport damage immediately.
Check the Bill of Lading: Before signing any papers, confirm that the driver records any damages in the inspection report on both pickup and delivery. You should get a copy of the bill of lading with your signature verifying the damages documented at pickup and delivery.
Remove Toll Devices: Remove any Toll Tags or Parking Passes from the car. These objects might be charged continuously while they travel to their destination.
Clear the Interior: Take any personal stuff out of the vehicle. Personal goods should not be kept in the car. Personal belongings left in vehicles are not insured; if you desire to send personal items, please consult with your car transport companies in Mississippi service provider ahead of time to explore your choices.
Carrier Payment: The carrier is expected to present you with a second signed bill of lading once you have evaluated the vehicle and signed the bill of lading accepting the automobile. Pay the carrier only when you have the bill of lading in hand.
Auto transport is currently far safer than driving for a variety of reasons. Accidents are less likely, the automobile suffers little wear and tear, and even if something goes wrong, you are fully covered throughout the auto transport procedure.
When shipping a car, most car transport companies in Mississippi service providers take similar routes. As a result, car transport services are more efficient, take less time, and have fewer risks of going wrong on the road.
Your automobile does not acquire miles since it is stationary on a trailer. Because the internal structure is not strained, no repairs are required.
However, if a road accident occurs in which the truck transporting it is involved, you can recover your losses through our insurance policy. You may arrange additional insurance if you want to be secure with your car shipping.
Thousands of people migrate from the north to the south every winter to escape the cold, mainly to live in the warmer climate of the south.
They returned to their homes in the north following the end of the winter season to enjoy the beautiful spring weather. People who migrate from the north to the south during the winter are known as snowbirds.
Although some snowbirds prefer to drive themselves to their destination, the majority of individuals, or so they thought, prefer to have their automobiles sent by car shipping companies in Mississippi. They also have a habit of flying quietly to their destination.
It did, however, help them out. It did, however, help them in various ways, including saving time and money and, most crucially, decreasing vehicle wear and tear, which is critical.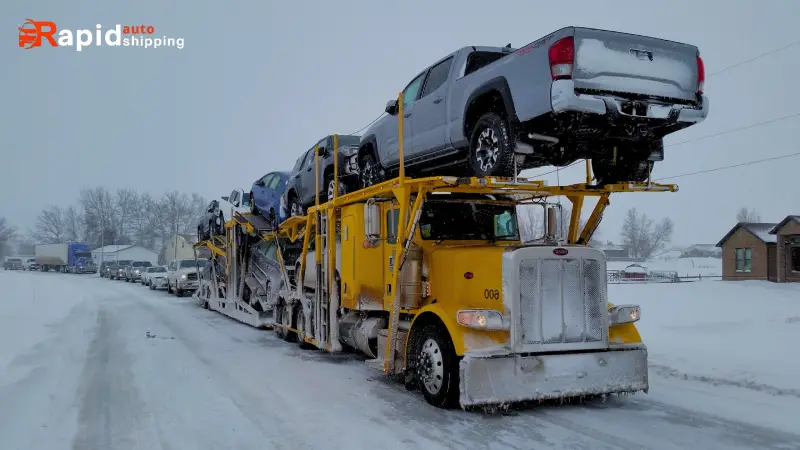 Snowbird routes are all routes that run from north to south. Arizona, Texas, California, Florida, and other locations in US are popular snowbird destinations.
Customers are advised to avoid being swayed by the lowest costs since they will waste their time at the end of the day. Furthermore, drivers always choose the most expensive option because they have so many options during the snowbird season.
An operational vehicle is in good working order and can travel forward and backward without the aid of people. Inoperable or non-running vehicles cannot move. In this situation, the driver will require a winch, which may entail additional expenditures.
To put it another way, the consumer must pay the driver more money for this added service. However, only some auto transport companies provide this car transport service with non-operational vehicles.
Obtaining a price to export your vehicle to or from Mississippi is simple. To schedule a pickup, no money is necessary in advance. To get an estimate, fill out our quote form. Once you've received your quote, book online or call us at +1 (833) 233-4447 to discuss your shipping requirements.
Rapid Auto Shipping offers clients an online tracking solution that delivers transparency and peace of mind by informing you of your vehicle's whereabouts in real time, from port to port.
You can track your car as it goes across the sea: contact dispatch or the diver directly for updates on land transfer.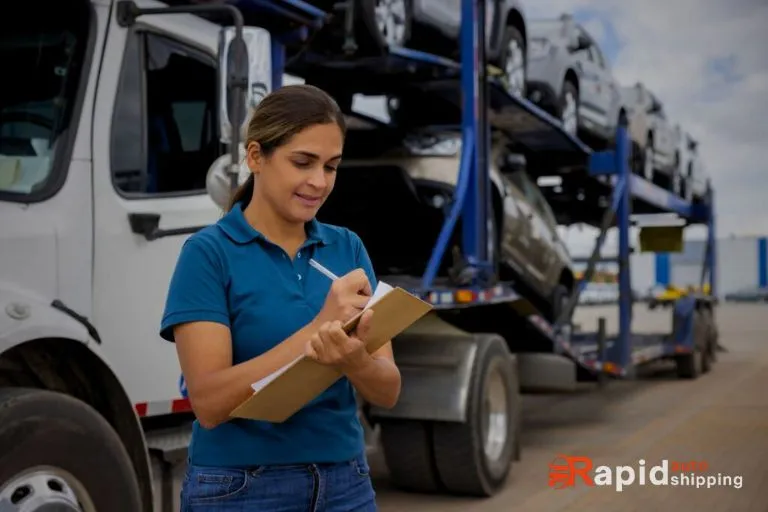 Mississippi has several auto transport firms. Unfortunately, some of them seek to take advantage of unsuspecting customers. As a result, it is critical to be well-informed on what to look for when selecting the right car transport companies in Mississippi service provider. The following factors should be considered:
Insurance Protection: The conditions of a car shipping companies in Mississippi insurance coverage must be specified. The motor carrier is responsible for protecting your vehicle while it is in their hands. This means the carrier is responsible for any damage to your car within that period.
If the carrier does not have adequate insurance coverage, you will be responsible for the expenditures. Rapid Auto Shipping offers supplementary insurance coverage for added security and peace of mind.
Quote: This is an equally crucial element. You should ensure that your estimate is precise enough to include all the information regarding what you will be paying for.
There should be no room for doubt. If you have any doubts about something, ask for clarification.
You should also validate the integrity of the quote. Quotes are often only valid for 48 hours, owing to frequent price fluctuations.
Options for Payment: Not all auto transport businesses accept the same payment methods. When deciding, make sure your preferred payment method is available.
Delivery Availability: It is conceivable that you cannot physically pick up your car. If you need someone else to pick up your automobile on your behalf, be sure the shipping provider is flexible with your delivery plans.