Overview Of South Dakota Car Transport Service
One of the reasons it could be expensive to move your car shipping to South Dakota is the time of year you choose. The price of car shipping increases due to increased demand for auto transport in South Dakota throughout the summer.

Therefore, shipping a car in the fall or winter will save you the most money. An additional cost-effective option for ship a car to south dakota is an open carrier. Open carriers are just as trustworthy despite the latter's few extra features. When transporting my autos to South Dakota, you must decide between open and covered transportation. Always select the first choice while trying to save money. Please speak with one of our specialists to discover more about the South Dakota transportation options that are most reasonably priced.

As this car transport service is far less expensive than door-to-door shipment, find out whether there are any local docks. As you could be qualified, ask about our South Dakota transport savings.
You won't have to go far when looking for the top car shipping firms in South Dakota to transfer your vehicle to South Dakota. The auto transport South Dakota companies that clients trust.
Our team of car shipping experts provides the best service on the market. Every team member will handle you and your vehicle carefully and honestly, beginning with upfront estimates and pricing and continuing through the transfer.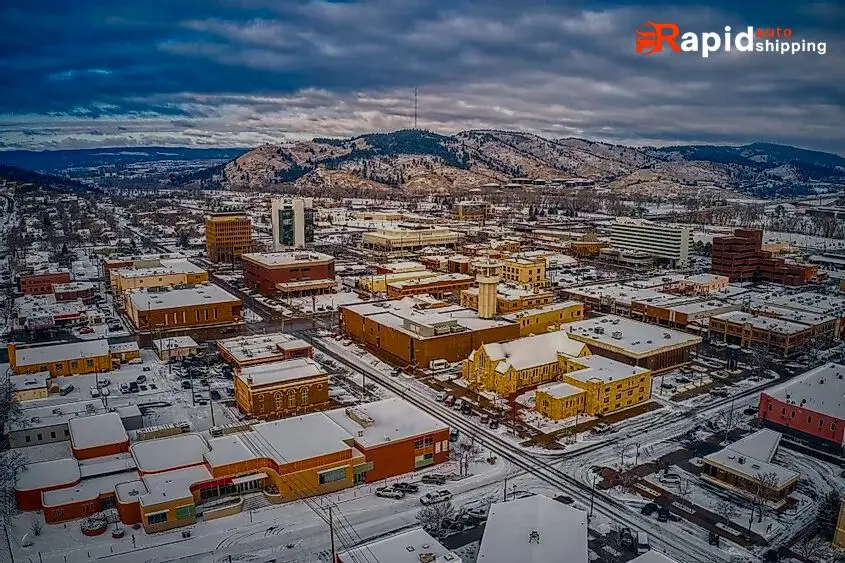 Due to the numerous variables that influence the cost of auto transport, even an in-state trip of fewer than 500 miles using the cheapest choice can cost more than $700. However, the cost-per-mile of car transport service decreases as the distance travelled increases (from around $3 per mile to $0.35 per mile if you journey more than 1,500 miles).
Open Car Transport Services:
The cheapest choice is open vehicle delivery, also known as open carrier shipping. This is the same mode of transportation used by car dealerships to send new vehicles, so if you've ever seen a trailer loaded with numerous vehicles on the freeway, you've seen how to open auto transports operate.
The primary advantage of open car transport service is its cheap cost. Because your vehicle will be sharing a room with other vehicles, the carrier can charge you a reduced price, making it a viable choice for long-distance car shipping.
Enclosed Car Transport Services:
Enclosed auto transport options are available for individuals who want to protect their automobiles from road debris or winter weather. There is an additional fee when transporting your automobile in an enclosed trailer and some essential other distinctions to be aware of.
For one thing, covered auto transport south dakota trailers cannot transport as many automobiles as open trailers. Open trailers can transport up to 10 cars simultaneously.
However, enclosed trailers can only transport two or three vehicles at a time and require specialized equipment to load and unload the cars. This explains the additional expense; shipping autos in a covered trailer is less economical, but it is conceivable.
Door to Door Car Transport Service:
Rapid Auto Shipping distinguishes itself from other vehicle shipping companies by providing door to door delivery. It would help if you did not drive to a terminal to pick up or drop off your vehicle.
Instead, we come directly to your location whenever feasible. This provides you with the most convenient method of transporting your automobile.
We ask you to go to a safer site in some circumstances (dead-end streets, streets on very steep slopes, or other areas where it might be risky), but we always select the one closest to you.
Terminal To Terminal Car Transport Services:
A transport known as terminal to terminal trucking is the most cost-effective means of automobile export. A terminal is a depot where cars are dropped off and picked up, usually run by the transport firms themselves or, in certain situations, by a third party.
While terminal locations vary per firm and locality, they are most commonly located in medium to large cities and significant metro regions around the United States.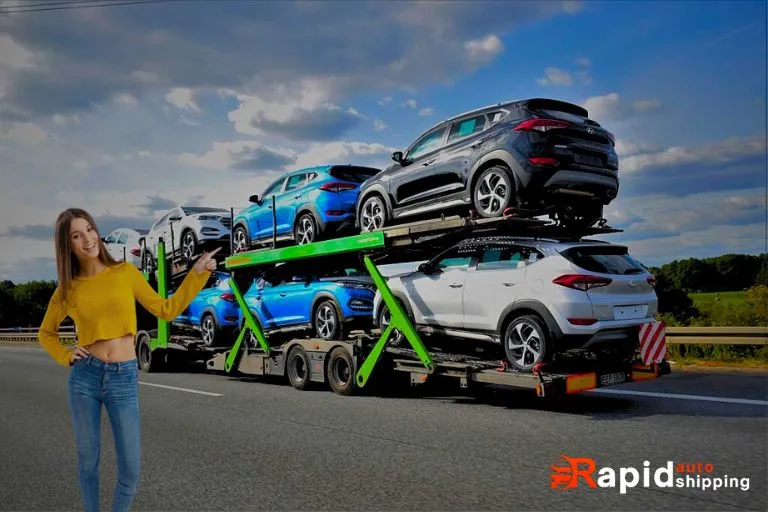 Auto transport is straightforward and stress-free! What type of vehicle must be carried to or from South Dakota? The method is direct and, even better, affordable! Any vehicle, including a bus, yacht, truck, motorcycle, or van, may be shipped by Rapid Auto Shipping.
We can deliver any of these vehicles and others to any location in South Dakota. When traveling, you won't have to worry about gas prices, mileage, or car wear and tear. We may pick up your car from your house and bring it to your location.
Rapid Auto Shipping makes every attempt to deliver low prices to our clients. However, it is critical to understand that our charges may vary depending on various things. The distance we must go, as well as the type of vehicle you require, all have an impact on the pricing.
You may learn more about it on our website and even get a free quote! We promise to do our best to give the best services at the most affordable prices. Furthermore, if you supply us with pricing from another carrier, we will try to beat it!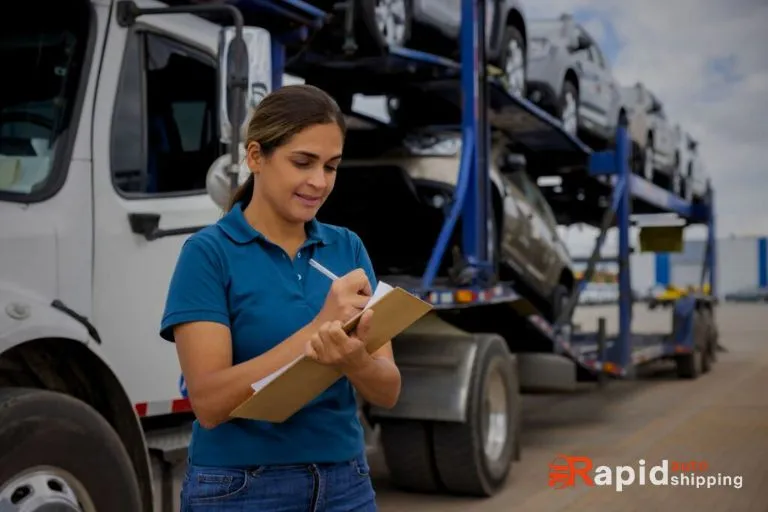 Any pathway that travels from north to South is called a "snowbird path." Texas, California, Florida, and other states are among the most popular snowbird destinations in the United States.
Furthermore, drivers have so many options during the snowbird season, so they invariably select the most costly. Customers are warned to refrain from being swayed by the lowest prices since they will waste their time.
A GUIDE FOR SNOWBIRD SHIPPING IN SOUTH DAKOTA:
Every winter, thousands of people travel from the north to the South to escape the cold, usually to live in the warmer environment of the South.
Snowbirds travel from the north to the South during the winter. They returned to their northern homes once the winter season ended to enjoy the beautiful spring weather.
Although some snowbirds prefer to drive themselves to their destination, the majority of people prefer to have their cars shipped by auto shipping firms, or so they thought.
They also have a habit of arriving at their location discreetly. It did, however, assist them in some ways, including saving time and money and reducing vehicle wear and tear, which is vital.
SOUTH DAKOTA CAR TRANSPORT WITH LOWBOY CARRIERS:
Construction can be a hassle due to the low population density and wide-open highway sections, as companies must carry heavy equipment from one end of the state to the other to stay occupied.
No construction crew wants to spend time and money on this, so it's preferable to find a team of specialists with the equipment and know-how to transport a dozer to Huron or a paver to Pierre. That's why construction crews around South Carolina rely on South Dakota car transport experts to keep them on track.
They count on the South Dakota equipment transport professionals and lowboy crews at Rapid Auto Shipping to ensure that everything arrives at the following location securely. Heavy construction equipment transportation is a significant industry.
Our experienced lowboy carrier drivers are well-versed in handling oversized cargo and high gross tonnage. The drivers at Rapid Auto are experienced in transferring extensive equipment in and out of job sites and navigating congested highways with unusual loads.
Operable VS Inoperable Vehicle:
An operable vehicle works well and can travel forward and backward without human intervention. Cars that are unable to move are classified as inoperable or non-running. A winch will be required in this instance, which may incur additional costs.
To put it another way, the consumer will have to pay the driver more money for this extra service. However, only some transportation companies offer this service with non-functioning vehicles.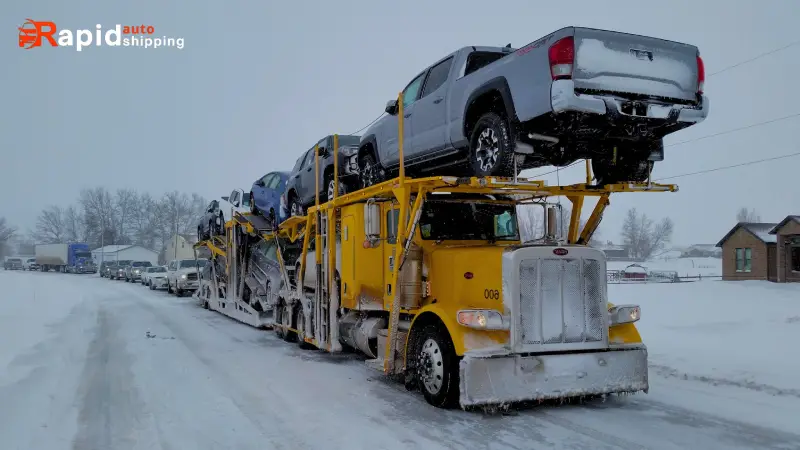 Obtaining a price to export your vehicle to or from Alabama is simple. To get an estimate, fill out our quote form. Once you've received your worth, you may book online or phone us to discuss your shipping requirements. To schedule a pickup, no money is necessary for advancement. We are excited to serve you.
For a free quotation, please call +1 (833) 233-4447. Alternatively, fill out the form on this page for a free South Dakota automobile shipping quotation.