Overview About Tennessee Car Transport Service
Many individuals look forward to moving to and from Tennessee. Auto transport is one of the numerous problems of the relocation procedure. Choosing a reputable car transport service provider that provides Tennessee auto transport services that meet and surpass your expectations is critical.

Rapid Auto Shipping is the vehicle transport business to call whether you require auto shipping to or from Tennessee, are taking an extended vacation in Tennessee, or relocating within Tennessee. Enjoy everything this beautiful state offers while we handle your next Tennessee auto transportation.
Rapid Auto Shipping is a car transport company in Tennessee that values all its customers equally and provides the best Car transport companies in Nashville, TN service.
We assist customers in getting their vehicles delivered on schedule and at a reasonable cost. We fully insure their cars and transport them safely from one location to another.
You may rest assured that you will be compensated if your vehicle is damaged during transportation. We've covered you; our insurance provider will efficiently handle the claim. We bonded and licensed a company that all clients can trust.
Customers do not need to pay a deposit to schedule their ride. Furthermore, we provide our customers with dependable carriers for the finest possible transportation experience with Car Transport Companies In Tennessee.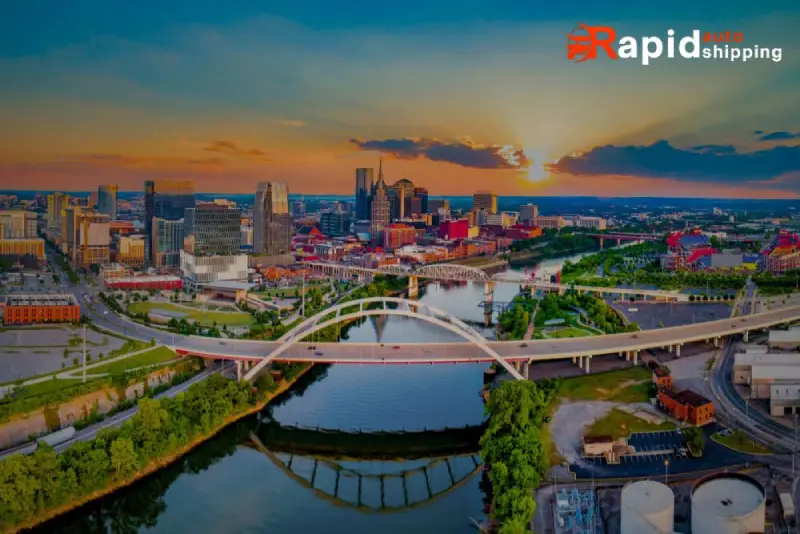 The average cost of car transport service in Tennessee for short journeys up to 500 miles is $1.96 per mile. For travels between 500 and 1,500 miles, the average cost per mile is $0.93.
Auto transport, unlike other services, does not have a set price. The ultimate cost is determined by several variables that change depending on the scenario, including:
Distance of Shipment: The shipment's distance is one of the most important elements in determining the cost of car shipping. Longer distances are often more expensive than shorter ones. The greater the distance, the more fuel and labor are necessary, raising the price.
Type of Vehicle: The cost is also affected by the type of car being sent. Shipping larger vehicles, such as SUVs and trucks, will be more expensive than shipping smaller automobiles. This is because they take up more room on a transport vehicle and need more fuel and labor to convey.
Shipping Method: The shipping method you select will also impact the cost of car shipping. There are two ways to ship a car open and enclosed auto transport. The cheapest alternative is open auto transport, where the automobile is delivered on an open trailer with other vehicles.
Enclosed auto transport, in which the car is delivered in a closed container, is more expensive but provides greater vehicle protection.
Seasonality: The cost of car transport service can also be affected by the time of year. Demand for automobile shipment is often higher during the peak summer months, which can push up rates.
However, during the off-season, there may be less demand and reduced pricing. Furthermore, adverse weather during particular seasons, such as significant snowfall during the winter, might cause delays and expense increases.
Rapid Auto Shipping employs cutting-edge technology to assure dependability and holds contracted drivers to high standards. Even with the state's vast open landscapes, this makes Tennessee vehicle shipping easier than most people believe.
You require an open-air carrier to move your vehicle to Clarksville, Murfreesboro, Jackson, Franklin, and other locations.
Whether moving a dump truck or reclaimer on a lowboy from one project in Nashville to another, or you live in Memphis and want to bring your luxury automobile in from Chattanooga, Johnson City, or even outside the state, an enclosed carrier is the way to go. Rapid Auto Shipping has the skills, equipment, and personnel to complete the job perfectly the first time.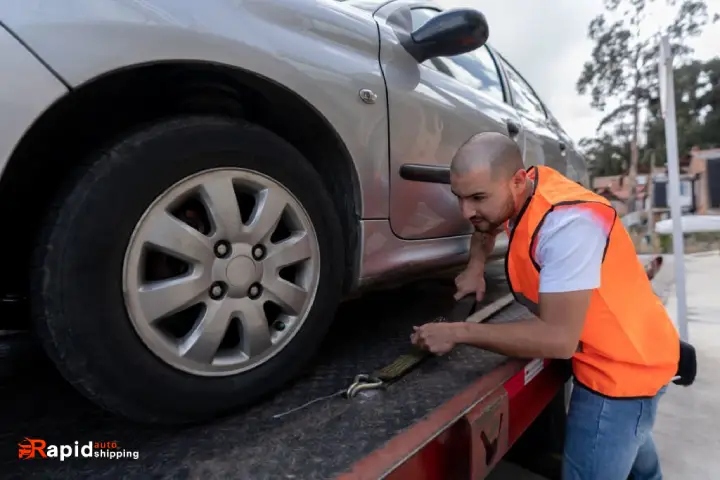 When you make a reservation with Rapid Auto Shipping, we employ one of several automotive shipping companies. We only engage with carriers who use the most dependable, secure, and safe shipping methods. You can be sure that it is up to date and functioning properly.
Open Car Transport Service:
Do you intend to transfer your automobile via open auto transport in Tennessee? Both open carriers and dealerships use double-decker auto carriers.
Open car shipping is a secure and cost-effective method of transporting your vehicle, protecting it from road vibrations, extra kilometers, and other issues. Your vehicle will be kept safe using cutting-edge technology and delivered to its final destination within seven days of departure.
Enclosed Car Transport Service:
In terms of protection, enclosed shipping differs significantly from open transit. The carrier transports all of the autos throughout the voyage in an enclosed trailer.
This provides a lot of protection for the cars, shielding them from debris and weather throughout the ride. It also protects the privacy of your automobiles while they are being transported.
The main issue is that these modes of transportation are substantially less frequent and cost slightly more because to space limits. However, you may still locate and reserve them by phoning ahead and specifying a dispatch date.
Expedited Car Transport Service:
Our expedited car transport service will be handy when you need speedy auto shipment in Arkansas. Regardless of your option, our auto shipping professionals prioritize your cargo and send your automobile as quickly as possible.
Door to Door Car Transport Service:
One of the handiest methods of transporting a car is door to door auto transport. It is a car transfer choice in which the auto transporter picks up your vehicle and then delivers it to your house!
If the door to door car shipping truck cannot directly enter due to its size, you and the driver will organize for pickup and transfer at a nearby spot. In this instance, you must enter a particular location for your car or another vehicle to be picked up and left off.
The most common auto transport carriers in the business are door to door, and door to door shipping is the most cost-effective way of moving a vehicle today. We provide door-to-door service to and from all states in the continental United States.
Terminal to Terminal Car Shipping:
Although terminal to terminal vehicle transport is less common than door to door transport, it is still an important market aspect today.
Because fewer carriers provide terminal to terminal shipment, some firms will refuse to supply it. However, it is still available in most major cities around the United States.
Heavy Equipment Transport Service in Tennessee:
Large, bulky, heavy equipment and commercial or industrial trucks need particular considerations and equipment. These aren't fit behind a vehicle or into compact, enclosed trailers.
Instead, these trailers are nearly usually open-air lowboys. The low riding height allows for simpler clearance of deficient bridges and loading of large equipment. It also maintains the center of gravity low to the ground, which helps with stability.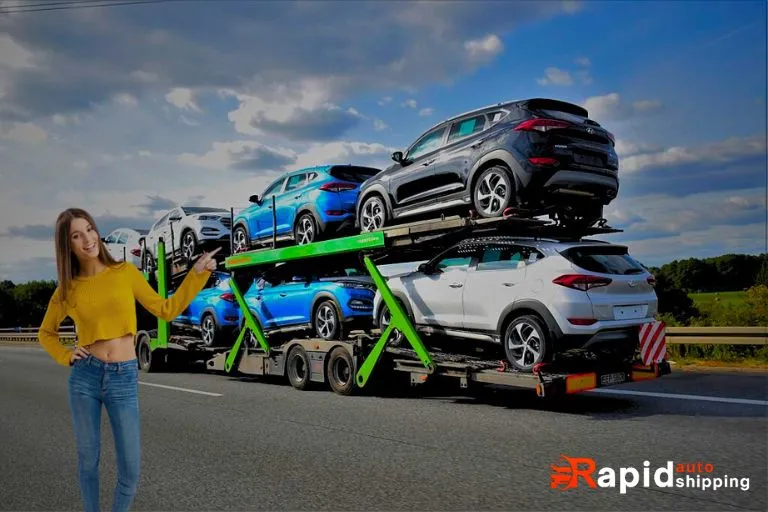 Rapid Auto Shipping specializes in countrywide car shipping. We recognize that relocating may be difficult but it does not have to be. We make the transition to your new home quick and uncomplicated. Shipping your vehicle can help you save time, energy, and money.
Here are a few pointers to remember while transporting your car:
Turn off all alarms and anti-theft devices.
Except for original hardware, no personal things will be allowed.
Examine the radiator, the battery, and the tires.
Repair Engine and Mechanical Issues
All vehicles are permitted to have one-fourth (1/4) tank of gasoline.
Remove and secure any loose car parts.
Check that the keys are available.
Clean your vehicle inside and out, and take a picture of it.
Auto carriers are designed with safety in mind. They let each vehicle be fastened in position, moving Nashville auto shipment impossible. They provide varying amounts of protection from the elements.
Open carriers contain beams and bars to keep stones and flying items at bay, whereas enclosed auto transport protects the cargo throughout automobile travel.
Our vehicle freight drivers mostly employ already tested routes to decrease risks. Our drivers are experienced in moving heavy equipment across the country's major routes.
If a shipment necessitates a trip to a remote region, they will thoroughly inspect the terrain and devise a risk-reduction strategy.
Any route from north to south is called a "snowbird path." Texas, California, Florida, and other states in the United States are among the most popular snowbird destinations.
Customers should avoid being seduced by low prices since they will squander their time. Furthermore, rates tend to soar during the snowbird season because drivers have so many options that they always choose the most expensive one.
Thousands of people travel from the north to the south every winter to escape the cold, mainly to live in the warmer climate of the south. They went to their northern homes when the winter season finished enjoying the lovely spring weather. People who move from north to south during the winter are known as snowbirds.
Although some snowbirds prefer to drive themselves to their destination, the majority of individuals, or so they thought, like to have their vehicles sent by auto shipping companies.
They also tend to arrive at their destination in a low-key manner. It did, however, help them in several ways, including saving time and money and decreasing vehicle wear and tear, both of which are important.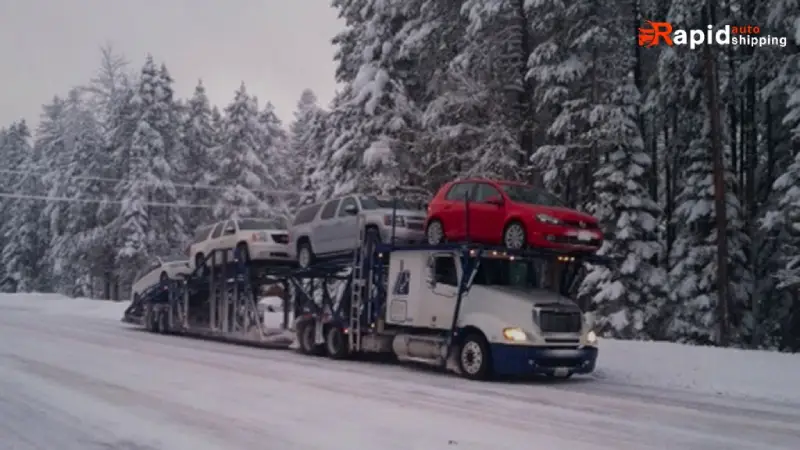 An operable vehicle is in good operating order and can travel forward and backward without the assistance of a human. Cars that are unable to move are classified as inoperable or non-running.
In this case, a winch will be necessary, which could result in additional costs. To put it another way, the customer will be charged more for this other service by the driver. Only some transportation firms, however, provide this service with non-operational cars.
Yes, internet monitoring is available 24 hours a day, seven days a week, and is constantly renewed. When you reserve your cargo, you will be given a unique booking number that you can use to follow its progress online. A shipping representative will also be accessible for a live chat on your tracking page to answer any queries about your items' status.
For over 22 years, we have worked hard to give our customers the finest and most transparent vehicle shipping services and costs. Hundreds of thousands of automobiles delivered, five-star customer ratings, and over two decades of experience moving vehicles speak for themselves.
Our automobile shipping procedure is simple, and we offer several service levels to accommodate consumers of all economic backgrounds.
We can handle any vehicle that can roll, brake, and steer, whether it is operating or not. We only deal with the greatest auto transport firms on the road, so you'll be in excellent hands from start to end.