Overview About Vermont Car Transport Service
Vermont car shipping costs are influenced by the vehicle's condition, destination, pickup location, and season. The following suggestions will assist you in lowering the cost of shipping autos.

Because of the seasonal offers that take effect, it's better to ship your car during the cooler months of the year. You can easily afford auto transportation if you combine it with an open carrier.

Regarding pickup and delivery sites, you can have the truck driver come to your door or drive your automobile to a central point, such as a terminal.

The second method is likewise less expensive for Vermont car shipping because the company employs fewer resources. So, when calling our customer service representatives to inquire about transportation or carrier availability, ask when our seasonal offers go into effect, if there are any terminals near your location, request an open carrier, and see if you qualify for a Vermont car shipping discount.
Rapid Auto Shipping has been shipping vehicles inside Vermont and across the country for over a decade. We have relocated over 100,000 automobiles across the country for private individuals, fleet management companies, and auto dealerships since 2006.
Rapid Auto Shipping respects each customer. We assist clients in transporting their autos on schedule and at a reasonable cost. Their automobiles are transported from door to door safely and with full insurance coverage by us.
You may rest easy knowing that in the unusual event that your automobile sustains damage during Vermont car shipment. We've got your back; the claim will be handled effectively and promptly by our insurance.
Vermont car shipping is a popular option for customers who need to get their vehicles out of the state quickly. Many car shipping companies in the state can get your vehicle to its destination within a few days.
When your automobile arrives in Vermont, Rapid Auto Shipping Express personnel will inspect it to document its condition during offloading.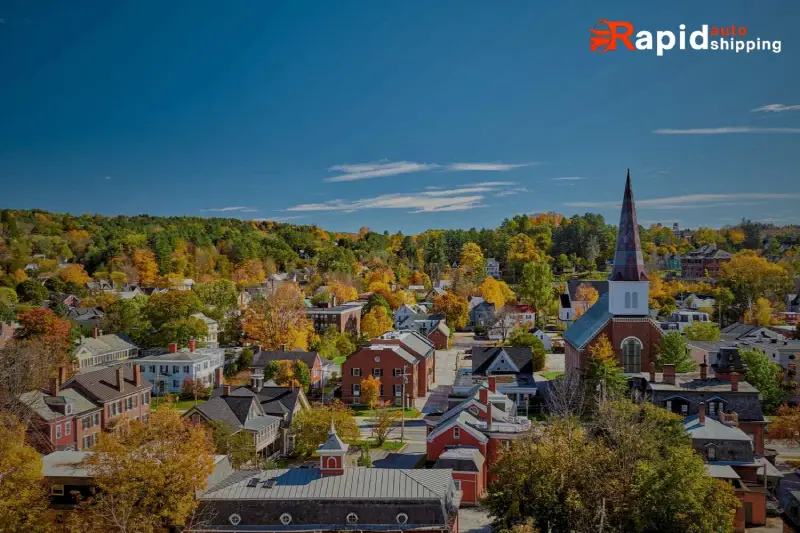 Depending on the price of fuel at the time of shipping, auto transport Vermont in an open vehicle carrier to or from Vermont normally costs between $0.40 and $0.50 per mile. a 2,500-mile trip will cost around $1,000.
The average charge for the first 1-500 miles is $1.00 per mile, so a 350-mile journey along the coast may cost $350.00. Shorter auto shipping excursions may cost less overall but have a higher fee per mile because the driver will typically spend the same amount of time to load and unload the vehicles, regardless of the distance travelled.
Moving a standard-sized automobile 1000 miles will result in a fee of 0.75 cents per mile, or $750.00, while moving 3,000 miles will cost roughly $1,200.00.
Vermont vehicle shipping estimates might differ depending on the size and weight of the vehicle, its operating condition and any modifications, seasonal demand, and the kind of transport you desire, whether enclosed, expedited, or regular coast-to-coast auto shipping. Rapid Auto Shipping will provide the industry's top service and price.
Open Car Transport Service:
It is the most common and cost-effective automobile shipping method. Even though your automobile will be exposed to weather and road debris while in transport, this alternative is safe and dependable for most cars, including sedans, SUVs, and trucks.
Your vehicle will be transported on an open trailer with other vehicles, resulting in more efficient transportation and cheaper expenses.
Enclosed Car Transport Service:
Enclosed car transport service may be a good option for moving a high-value, premium, classic, or antique automobile. By transporting it in a wholly Enclosed car transport service, this approach shields your vehicle from weather factors, road debris, and potential damage.
Door to Door Car Transport Service:
Rapid Auto Shipping provides door to door car transport services for your convenience. With this option, our skilled drivers will pick up your car from a convenient place and bring it directly to your destination. This service saves you time and effort by eliminating the need to drop off or pick up your vehicle at a terminal.
Terminal to Terminal Car Transport Service:
Terminals may be found in major cities and metropolitan areas around the United States. As a result, car shipping companies prefer terminal to terminal transportation since terminals are more accessible to locate than faraway places and need less labor.
Auto carriers may transport up to ten autos to conserve petrol. If you choose terminal-to-terminal shipping, ensure you've authorized someone to pick up or drop off the package beforehand.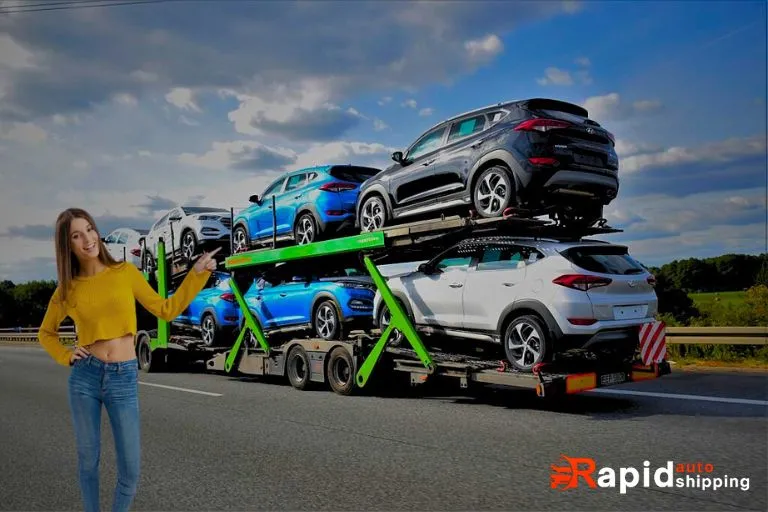 If you want to take every care to ensure the safe delivery of your luxury car, you may do a few things to prepare it for transportation.
Remove all personal belongings (save the jack and spare tire) from the car.
Remove all coverings from the car, including the spare tire cover, grill cover, and car cover.
Please ensure the battery is correctly fastened to its bracket and fully charged.
Apply as much force as possible to the convertible top.
Resolve any mechanical or leaking issues.
Unplug any aftermarket or customized equipment, such as spoilers, ground effects, bumpers, fog lights, luggage racks, radio interfaces, garage door openers, toll tags, and parking cards.
All alarm systems must be turned off, deactivated, or disconnected.
Refill all of the fluids in your car.
You may have your automobile delivered to and from the place for the lowest feasible price when you use Vermont car transport service. Auto transport brokers work with larger companies that provide low-cost services.
Brokers will choose your finest car transport services and negotiate the transfer specifics. Brokers will charge you a fee to select the best carrier for your requirements.
Rapid Auto Shipping has access to some automotive transporters through National Dispatch Boards. Your vehicle will be viewed by every auto carrier in the country once it is placed on the board.
This type of mechanism is only available to industry members and can only be implemented with the aid of a broker.
It is crucial to book ahead of time since brokers will begin conversations with a lowball offer to carriers looking for work. Brokers will gradually increase the request based on your schedule and needs.
The more time you have before moving the vehicle, the more likely you will save money.
The central leading snowbird States in the USA are Texas, California, Florida, and other states. Any route that runs from north to south is referred to as a "snowbird path."
Customers should avoid being seduced by low prices since they will squander their time. Furthermore, rates tend to soar during the snowbird season because drivers have so many options that they always choose the most expensive one.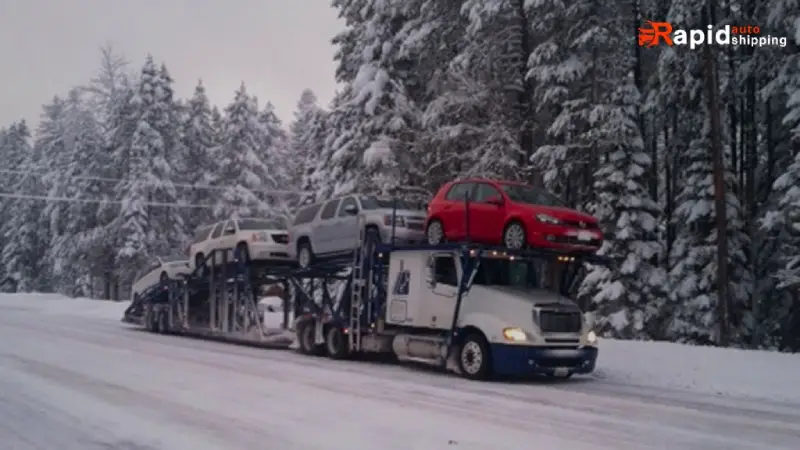 A guide for Snowbird shipping in Vermont:
Thousands of people travel from the north to the south every winter to escape the cold, mainly to live in the warmer climate of the south.
They went to their northern homes when the winter season finished enjoying the lovely spring weather. People who move from north to south during the winter are known as snowbirds.
Although some snowbirds prefer to drive themselves to their destination, the majority of individuals, or so they thought, choose to have their vehicles sent by auto shipping companies.
They also tend to arrive at their destination in a low-key manner. It did, however, help them in some ways, including saving time and money and decreasing vehicle wear and tear, both of which are important.
An operable vehicle is in good operating order and can travel forward and backward without the assistance of a human. Cars that are unable to move are classified as inoperable or non-running. In this case, a winch will be necessary, which could result in additional costs.
To put it another way, the customer will be charged more for this other service by the driver. Only some transportation firms, however, provide this service with non-operational cars.
Heavy construction equipment transportation is a significant industry. Because of the vast distances between cities and towns and the gravel and dirt roads that make up some of the rural routes, having a heavy equipment transporter that understands what they're doing is critical for construction crews wanting to succeed in Vermont.
Lowboy services, such as those provided by Rapid Auto Shipping, assist in transporting heavy equipment such as skidders and feller bunchers for the forestry sector or dozers, excavators, and graders for the construction industry.
Many construction and wood enterprises hire a third party to move their equipment for them rather than taking trained staff away from their specializations or preparing the following site.
That's why construction crews all around Vermont look to Rapid Auto Shipping's Vermont equipment transport experts and lowboy teams to ensure they keep on schedule and that everything arrives at the following site safely.
Our experienced lowboy carrier drivers are well-versed in handling oversized cargo and high gross tonnage. The drivers at Rapid Auto Shipping are experienced in transferring large equipment in and out of job sites and navigating congested highways with unusual loads.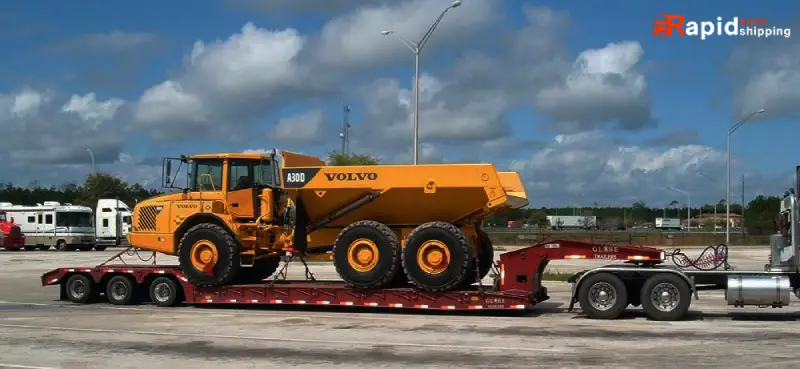 Send a Vermont to Florida quote request, chat with a State way Auto Transport Vermont representative for an instant Vermont to Florida auto shipping rate, or call +1 (833) 233-4447 to discuss your transport with an expert shipping coordinator and receive a free quote for shipping your vehicle from Vermont to Florida for us to give you the best Vermont to Florida car transport service and the most reasonable Vermont to Florida shipping rate.