California to Texas

Vehicle Shipping

We are dedicated to delivering your vehicle in the same condition as when it was picked up from Los Angeles, CA to Houston, TX. We offer Open Carriers as well as Enclosed Carriers for added security and peace of mind while transporting any vehicle, whether it's a daily driver or a high-end show car.
If you've recently purchased a vehicle or are a dealer looking to ship a vehicle from Los Angeles, California to Houston, TX. Rapid Auto Shipping provides dependable auto shipping for dealers, auto auction shipping, and customers who've purchased cars online and need a reliable transporter to get them home.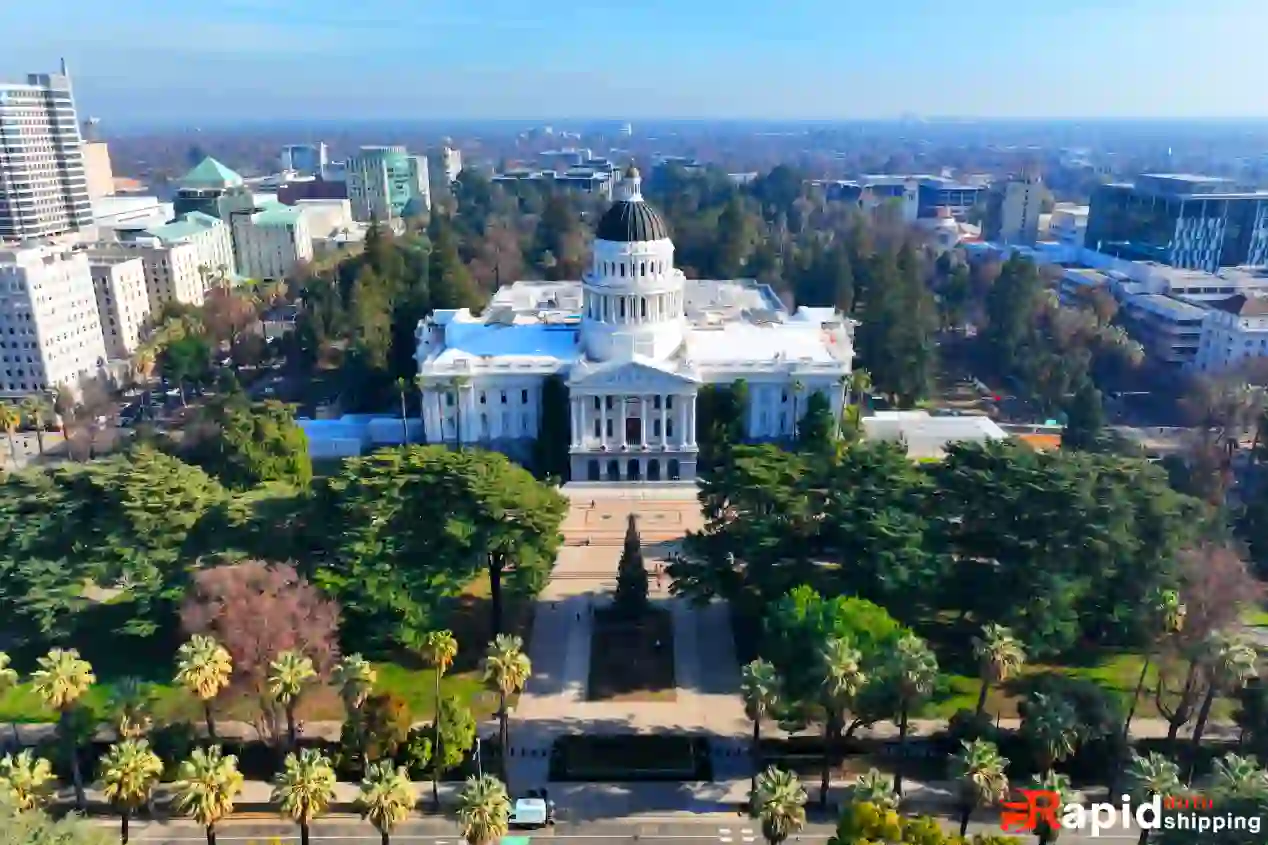 How to register a vehicle in

Texas

?

It's critical that you register your vehicle as soon as possible once it arrives in Texas. There is just a 10 to 20 to day window in which you can register the vehicle before incurring late fines. To prevent incurring additional costs, begin the registration process as soon as possible. If you're having your car sent to Texas by an auto transport firm, make sure you register it as soon as it arrives.

What else can we ship with your company?

Automobiles, trucks, and SUVs make up a modest percentage of what we transport. We move vans, motorcycles, limousines, yachts, recreational vehicles (RVs), and a wide range of other vehicles. It is also possible to transport large goods and heavy machinery.
Please contact one of our professional shipment coordinators if you have any queries about California to Texas Car Transport.

What is the cost of shipping an automobile from

California to Texas

?

Over the last 10 days, the average cost of California to Texas Auto Shipping has ranged from $900 to $1100.

If you need auto shipment from California to Texas for your car, truck, or other vehicle, Rapid Auto Shipping can help. Our experienced crew has over one decade of long-distance transportation experience and can manage any assignment. Throughout the transportation process, we give upfront pricing, precise quotes, and continual communication. You can register with us 24 hours a day, 7 days a week with our free secure online system or by calling our knowledgeable shipping representatives.

How much time will it take to transport my vehicle?

The time it takes for a vehicle to be delivered depends on a variety of factors, but you can expect a car hauler to travel between 450 and 550 miles per day on average. This means that a 2,500-mile trip should take 3-5 days of transit time when deliveries and pickups are factored in. Usually, it takes three days to ship a car from Los Angeles, California to Texas, Texas.

Does someone need to be present in Texas to meet the transporter?

Both the pick-up and delivery of the vehicle will necessitate the presence of someone. This is where you sign the pick-up and delivery inspection paperwork. This person can be anyone over the age of 18 who has your permission and is preferably a licensed driver.

Will my vehicle be delivered safely to Texas?

Yes. All California to Texas automobile shipping auto transporters must have a valid insurance policy, according to the US Department of Transportation. Additionally, Rapid Auto Shipping requires all carriers in their network to mention them as supplemental insured. This implies that if the agent is unable to cover the claim in the unlikely event of an accident, Rapid Auto Shipping can file the claim directly with their insurance company.

What are the acceptable payment methods?

For car shipment from California to Texas, Rapid Auto Shipping takes all major credit cards as well as any sort of certified payments. If you want to pay on delivery, a deposit is necessary, and the remainder must be given in cash or certified monies to the driver.

How to Get a Shipment Cost quote?

Our website has an online form that clients can use to get a price estimate. Despite the fact that there aren't many, all of the fields must be filled out, and they don't take long. If you complete all of the steps, we'll offer you a free quote as soon as possible for your California to Texas Vehicle Shipping.

By calling our office directly, some former clients have saved up to 15% on car shipment. The number can be found in the screen's upper right corner.

What is the carrier availability between California and Texas?

Open auto carriers are one of the most straightforward and widely used methods of automobile transportation.

Open-air transportation can be divided into two categories. The majority of freight is transported by eight to ten car carriers. Shorter, more local journeys are undertaken by smaller carriers that can transport up to three autos. Because open-air transportation is used more frequently, there is a larger network of carrier availability.
Enclosed auto transportation is advised for shipping vintage, classic, high-end, or exotic autos. Enclosed transportations provide the finest protection from open-air elements on the road. We recommend scheduling enclosed transportation in advance for your California to Texas Vehicle shipping because carrier availability is limited.

Can we transport a vehicle that isn't running?

Yes, we can transport non-running or non-operational automobiles. When shipping inoperable autos, a special auto carrier is necessary, which uses a winch attached to your vehicle to gently and carefully pull it onto the carrier. Due to the specialised equipment and additional labour necessary to secure the vehicle to the transporter, inoperable automobiles are subject to a fee. You can indicate that your vehicle is non-operational on the online booking form, or tell your shipping agent if you're making a phone reservation, so that suitable provisions can be made to accommodate a non-operational vehicle.

What to assume when shipping a vehicle in Texas?

During California to Texas Car Transport Check to see if your car's inside and exterior have been thoroughly cleaned. This is particularly significant because it will aid the driver's examination in determining whether your vehicle has any prior damage. If you don't want to transfer anything else, ensure there are no other personal belongings in the vehicle. Make sure the driver is informed of any unusual circumstances surrounding the vehicle. Finally, make sure the automobile has a quarter tank of gas when it is picked up for shipping.

Are there size restrictions on shipping my vehicle from California To Texas?

There would be no size restrictions on transporting a vehicle, although the size of the vehicle can affect the cost of California to Texas Car Transport.

A bit about California

The state of California is located in the West Coast in the United States of America and it is also popularly known as the "Golden State".
Sacramento is the capital of California, but Los Angeles is the largest city in the state. With a population of almost 38 million people, California is the most populous state in the United States of America. With a total area of 163,696 square miles, California is the third-largest state in the country.

There are 481 incorporated cities and municipalities in California, grouped among 58 counties. The population of California is concentrated in five large cities. Los Angeles, the San Francisco Bay Area, Riverside-San Bernardino, San Diego, and Sacramento are the cities in question.

A bit about Texas

With a population of 2,304,580, Texas is the most populous city in Texas, the fourth-most populous city in the United States, the most populous city in the Southern United States, and the sixth-most populated city in North America. It is the seat and largest city of Harris County, and the principal city of the Greater Texas metropolitan area, which is the fifth-most populous in the United States and the second-most populous in Texas. It is situated in Southeast Texas. The Texas Triangle, a larger megaregion, is anchored in the southeast by Texas.

How to ship Vehicle

California to Texas

?

It's as simple as 1-2-3 to ship a car from California to Texas with Rapid Auto Shipping.

Step 1: Get a quick auto shipment quote for California to Texas Auto Shipping and schedule a pickup time that works for you. With our online quote form, you can easily get a quote, enter your origin and destination, choose your shipping dates, and book your reservation online or over the phone for your California to Texas car shipping!

Step 2: Your vehicle will be picked up from a certain place in California . Your vehicle will be thoroughly inspected and put onto the carrier on the day of pickup. Our direct service allows us to pick up from any home or company in California .

Step 3: Your vehicle is delivered to the address you provide in Texas. Your vehicle will be offloaded safely, and a final examination will be performed to ensure that it was delivered in the same condition as when it was picked up.