Alabama to New Mexico

Auto Shipping

Whether you need to ship your car from Alabama to New Mexico tomorrow, next week, or next month, Rapid Auto Shipping offers affordable door to door and terminal-to-terminal service.

Submit a Alabama to New Mexico quote request, chat with a Rapid Auto Shipping representative for an instant Alabama to New Mexico auto shipping rate, or call us to discuss your transport with an experienced shipping coordinator and receive a free quote for shipping your vehicle from Alabama to New Mexico.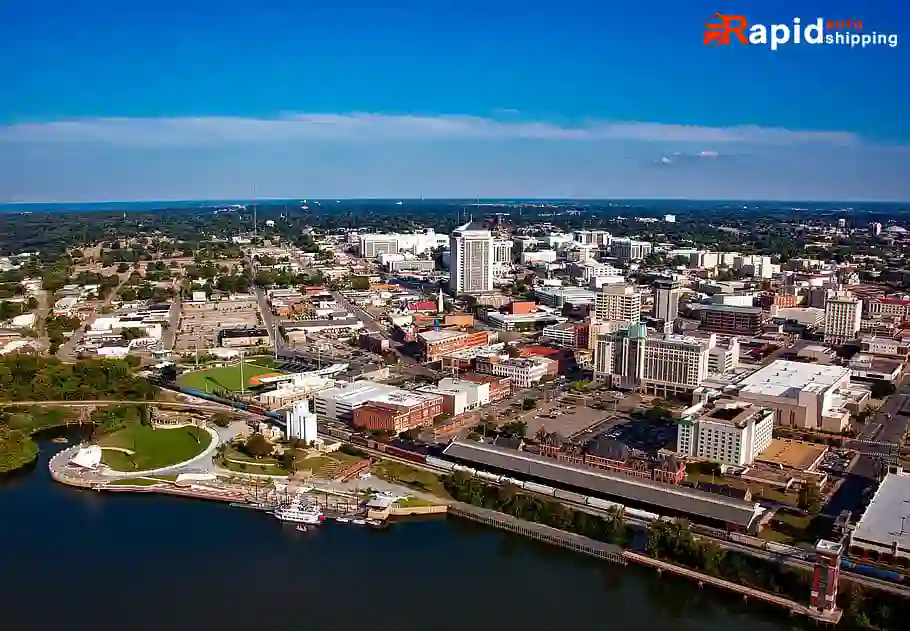 What is the price of shipping a vehicle from

Alabama to New Mexico

?

Over the last 7 to 10 days, the cost of Alabama to New Mexico car shipping has generally been $950 to $1450. Rapid Auto Shipping is able to manage the task of exporting your automobile, truck, or other vehicle from Alabama to New Mexico. Our qualified personnel have handled all kinds of long-distance transport jobs and have ten years of expertise. We provide constant communication throughout the transit process along with transparent pricing and detailed quotes.

Use our safe online reservation system to make a reservation with us anytime, or contact one of our knowledgeable shipping coordinators via phone.

How much time does it take for

Alabama to New Mexico

car shipping?

This depends on the route and the distance. While many cross-country excursions can take as long as 14 days to complete, certain routes can be done in as little as two to three days. A decent rule of thumb is to estimate 450-500 miles each day, which means it will take about 2-4 days to go 1250 miles for Alabama to New Mexico car shipping. Trucks are subject to frequent delays, are required to stop at each weigh station, and are given a set number of driving hours. But don't worry, when a vehicle is picked up, it will be delivered as soon as it is practical.

Your approved agent or the truck driver will contact you if there are any changes to the time or date of your planned delivery.

What methods of payment are offered?

Don't just stop at asking about the payment options companies accept. When a shipment is planned or before a customer drops off their vehicle, many auto transport businesses need a deposit or partial payment. It's uncommon for a reliable car shipping firm to demand full payment before transporting a vehicle. To avoid being caught off guard by a charge that becomes due before you have received your cargo, make sure you are aware of how the business you are speaking to handles payments.

How long ahead should I schedule my transportation?

You will save more money transporting your car if you plan your move with more time to spare. If a truck is needed right away, we can typically have one there in 7 to 10 business days. If you live in a major city, same-day pickup can be arranged for a fee. Just keep in mind that the more time you give us, the more money we can save you on transportation.

How can I prepare my car for transport?

Keep expensive items out of your automobile, such as laptops and GPS units. Bed liners and shells for pickup trucks must be properly attached with bolts to avoid coming loose.

All radio and CB antennas must be retracted or removed to avoid damage during shipping. To make your car lighter and safer for trucks, make sure you have less than a quarter tank of gas in it. This is equally crucial if you're shipping internationally because failing to do so could result in a defueling fee.

Can you provide a free quote?

You should never feel obligated to choose a car shipping company just because you received a price from them. Most shippers are fine with you seeking estimates from other businesses because they are aware of this. If a car shipping company requests a deposit in order to provide you with a quote, look elsewhere. A quote should not be contingent on a commitment of any kind. As we mentioned earlier, many businesses now offer online estimators that are free of charge, but you'll frequently get a more precise quotation by speaking with a professional.

Are the dates for pick-up and delivery guaranteed?

When you make a reservation, Rapid Auto Shipping will make every effort to accommodate your requested dates.

Instead of a fixed pickup date, we'll typically provide you a pickup window. The truck will have additional time to get to your delivery destination as a result. Usually, the truck will show up on the scheduled day, but in our line of work, anything might happen. If anything changes, the truck driver or your designated Rapid Auto Shipping specialist will contact you to let you know.

What else do you transport besides automobiles, trucks, and motorcycles?

We send more than just cars, trucks, and SUVs. Along with transporting cars, we are professionals at shipping boats, RVs, motorcycles, vans, and limousines.

Large cargoes and bulky equipment can also be shipped by us. If you have any questions concerning shipping, contact one of our trained shipping coordinators.

A bit about

Alabama

The official bird of Alabama served as the inspiration for the nickname "Yellowhammer State." Alabama is known as the Cotton State and the "Heart of Dixie." The longleaf pine is the official state tree, and the camellia is the state flower. The capital of Alabama is Montgomery.

Although Huntsville has a larger land area than Birmingham, which has long been the most industrialized metropolis, Birmingham is the largest city by population. French colonists established Mobile, the nation's capital and oldest city, in 1702. The capital and oldest city of French Louisiana is Mobile, founded in 1702 by French colonists.

A bit About

New Mexico

The boundaries of Colorado, Arizona, and Utah all meet in one place in New Mexico, one of the Four Corners states. Look at a map of New Mexico to understand the allure of the Land of Enchantment. New Mexico is highly known for its many regional cuisines, breathtaking scenery, art, and culture, as well as its opportunities for outdoor activities and sports.

Because of the significant Native American and Mexican cultural influences, as well as the fact that Spanish is one of the state's two official languages, New Mexico is a unique travel destination. The state's main city is Santa Fe, while Albuquerque serves as its capital.

How to ship Vehicle

Alabama to New Mexico

?

It's as simple as 1-2-3 to ship a car from Alabama to New Mexico with Rapid Auto Shipping.

Step 1: Get a quick auto shipment quote for Alabama to New Mexico Auto Shipping and schedule a pickup time that works for you. With our online quote form, you can easily get a quote, enter your origin and destination, choose your shipping dates, and book your reservation online or over the phone for your Alabama to New Mexico car shipping!

Step 2: Your vehicle will be picked up from a certain place in Alabama. Your vehicle will be thoroughly inspected and put onto the carrier on the day of pickup. Our direct service allows us to pick up from any home or company in Alabama.

Step 3: Your vehicle is delivered to the address you provide in New Mexico. Your vehicle will be offloaded safely, and a final examination will be performed to ensure that it was delivered in the same condition as when it was picked up.