California to North Carolina

Auto Shipping

Our car shipment from California to North Carolina has been carefully planned to give you considerable advantages. It allows you to save a significant amount of money while giving you more time to deal with other equally critical issues that require your attention.

If you choose to relocate from your current location in California to North Carolina, you will need a reputable auto delivery company to handle the transfer of your car. Rapid Auto Shipping's highly skilled and knowledgeable shipping specialists will assist and support you during the entire procedure. With the necessary knowledge, you can anticipate what the administration fees will cover. The process of shipping your car is vital. In order to arrange for a mode of exclusive California to North Carolina Vehicle shipping and for a ready-to-go delivery, get in touch with Rapid Auto Shipping personnel. We primarily handle California to North Carolina Auto shipping and prevent unneeded conflicts from developing throughout the entire moving process.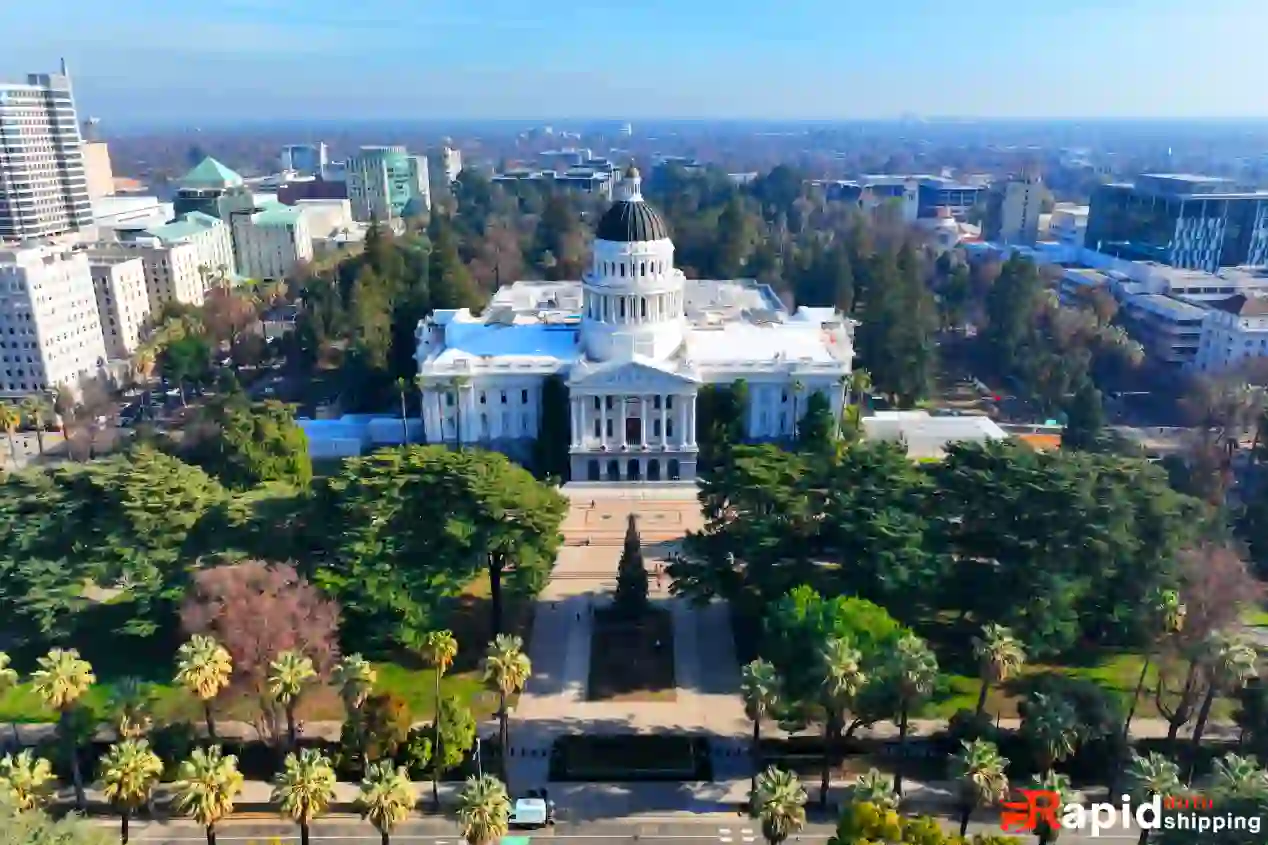 What is the price of shipping a vehicle from

California to North Carolina

?

Over the last 7 to 10 days, the cost of California Car to North Carolina shipping has generally been $1350 to $2250. Rapid Auto Shipping is able to manage the task of exporting your automobile, truck, or other vehicle from California to North Carolina. Our qualified personnel have handled all kinds of long-distance transport jobs and have ten years of expertise. Throughout the transport process, we maintain continual communication and offer clear pricing and specific quotes. Use our safe online reservation system to make a reservation with us anytime, or contact one of our knowledgeable shipping coordinators via phone.

How much time does it take for

California to North Carolina

car shipping?

This depends on the route and the distance. While many cross-country excursions can take as long as 14 days to complete, certain routes can be done in as little as two to three days. A decent rule of thumb is to estimate 450-500 miles each day, which means it will take about 5-7 days to go 2650 miles for California to North Carolina car shipping. Trucks are subject to frequent delays, are required to stop at each weigh station, and are given a set number of driving hours. But don't worry, when a vehicle is picked up, it will be delivered as soon as it is practical.

Your approved agent or the truck driver will contact you if there are any changes to the time or date of your planned delivery.

How long ahead should I schedule my transportation?

You will save more money transporting your car if you plan your move with more time to spare. If a truck is needed right away, we can typically have one there in 7 to 10 business days. If you live in a major city, same-day pickup can be arranged for a fee. Just keep in mind that the more time you give us, the more money we can save you on transportation.

How can I prepare my car for transport?

Keep expensive items out of your automobile, such as laptops and GPS units. Pickup truck bed liners and shells must be firmly fastened with bolts to prevent flying off. It is necessary to retract or remove all radio and CB antennas in order to prevent damage during shipping.

To make your car lighter and safer for trucks, make sure you have less than a quarter tank of gas in it. This is equally crucial if you're shipping internationally because failing to do so could result in a defueling fee.

Do I have to be present at the time of delivery and pickup?

When the vehicle is picked up and delivered, a representative of your company is required to be there. A "bill of lading," which is simply a contract from the Transporter saying that you're releasing the car to the trucking company for the purposes of transport, will be signed by you and the driver at the time of pickup. You will do a pre-pickup inspection of the car with the driver to check for any existing damage and evaluate the general condition of the vehicles. You must find a replacement if you are unable to attend in person so they may sign the official bill of lading and the vehicle inspection on your behalf. Please let us know if there will be anyone else there so that we can let everyone know who will be signing documents when the truck comes to pick up the vehicle. If there is no one there or we are unclear of the signer, your vehicle might not be picked up immediately away.

Are the dates for pick-up and delivery guaranteed?

Rapid Auto Shipping will do everything possible to accommodate your requested dates when you make a reservation.

Instead of a fixed pickup date, we'll typically provide you a pickup window. The truck will have additional time to get to your delivery destination as a result. Usually, the truck will show up on the scheduled day, but in our line of work, anything might happen. The truck driver or your assigned Rapid Auto Shipping specialist will get in touch with you to inform you if anything changes.

What else do you transport besides automobiles, trucks, and motorcycles?

We send more than just cars, trucks, and SUVs. We are experts at shipping boats, RVs, motorcycles, vans, and limousines in addition to moving vehicles. Large cargoes and bulky equipment can also be shipped by us. If you have any questions concerning shipping, contact one of our trained shipping coordinators.

A bit about

California

California is a state that is situated on the American West Coast. California, also referred to as the "Golden State" or "golden state," is the state with the largest population in the US. The state's transportation organization is known as the California Department of Transportation.

The Golden Gate Bridge, which spans San Francisco Bay in California, is one of the Seven Wonders of the Modern World. The Golden Gate Bridge bills itself as "the most picturesque and probably most photographed bridge in the world." Because so many celebrities reside and work there, Hollywood is a well-known tourist destination.

A bit about

North Carolina

In the southeast state of North Carolina, the Atlantic Ocean and the Appalachian Mountains are neighbors. Because of its beaches, hills, mountains, and barrier islands, North Carolina offers a wide range of outdoor activities. The Great Smoky Mountains National Park and the Cherokee Indian Reservation, both reachable via the renowned Blue Ridge Parkway, are just two places in North Carolina where you may take in the natural splendor.

North Carolina, one of the original thirteen colonies, has a colorful past and several historic cities. Charlotte, which is situated in the southwest of the state, is its largest city. The state's capital, Raleigh, is situated closer to Greensboro and Chapel Hill in the state's center. The Wright Brothers' first powered flight, which is one of North Carolina's claims to fame, was accomplished near the state's oceanfront town of Kitty Hawk.

How to ship Vehicle

California to North Carolina

?

It's as simple as 1-2-3 to ship a car from California to North Carolina with Rapid Auto Shipping.

Step 1: Get a quick auto shipment quote for California to North Carolina Auto Shipping and schedule a pickup time that works for you. With our online quote form, you can easily get a quote, enter your origin and destination, choose your shipping dates, and book your reservation online or over the phone for your California to North Carolina car shipping!

Step 2: Your vehicle will be picked up from a certain place in California. Your vehicle will be thoroughly inspected and put onto the carrier on the day of pickup. Our direct service allows us to pick up from any home or company in California.

Step 3: Your vehicle is delivered to the address you provide in North Carolina. Your vehicle will be offloaded safely, and a final examination will be performed to ensure that it was delivered in the same condition as when it was picked up.