Overview About Car Transport Service In  North Carolina
North Carolina is a state in the United States of America with a population of 9 million people. It is bounded on the north by Virginia, on the east by the Atlantic Ocean, on the south by Georgia and South Carolina, and the west by Tennessee. The Charlotte metropolitan region is the most populous in North Carolina, with a population of 2,569,213 in 2018.

Rapid Auto Shipping employs cutting-edge technology to assure dependability and holds contracted drivers to high standards. Even with the state's vast expanses, this makes North Carolina automobile shipping far more manageable than most people believe.

Whether you're moving a dozer or skid loader on a lowboy from one Charlotte job to another, or you live in Raleigh and drive your luxury automobile from Fayetteville or even out of state.
Rapid Auto Shipping is a North Carolina Car Shipping Company that appreciates all its clients equally and offers the best North Carolina Car Transport Services.
We help customers transfer their vehicles on time and at a fair rate. You may rest easy knowing you will be paid if your car is destroyed during transportation.
We've enclosed you; our insurance provider will handle the claim efficiently and quickly. We bonded and licensed a company that all clients may trust.
Customers can reserve transport without putting down a deposit. Furthermore, we give our customers trusted carriers so they may have the best transportation experience possible with Car Transport companies in North Carolina.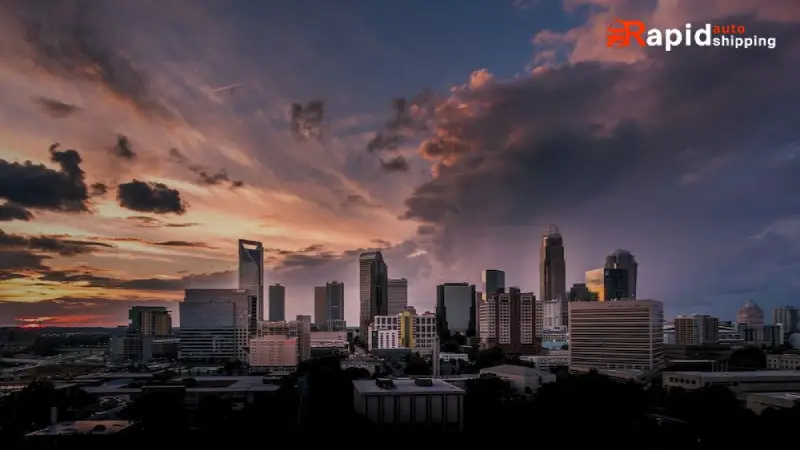 The cost of auto transport automobile delivery to or from North Carolina on an open car carrier usually is in the 0.40 to 0.50 cents per mile range, depending on the fuel price at the time of shipment. Thus a 2,500-mile trip will cost around $1,000.
Shorter auto shipping excursions may cost less overall but have a higher fee per mile because the driver will spend the same time loading and unloading the vehicles regardless of the distance he travels.
The average charge for the first 1500 miles is $1 per mile, so a 350-mile journey along the coast may cost $350.00. The lower the price, the greater the distance:
The easiest way to respond to the query "How to ship my car to North Carolina" is to demonstrate our method of auto shipment.
When shipping an automobile over state lines, we know that customers are looking for a firm with experience and a good reputation. This is what we do:
First, after receiving your order, we'll get to work transporting an automobile to North Carolina. Usually, this takes place within a week. We'll keep informing you of crucial details like the pickup time and date, tracking number, and truck driver's number.
The truck driver will then contact you to confirm delivery arrangements. Every No. 1 Auto driver aspires to treat every vehicle they transport with the same level of care as their own. Their main priority is safeguarding your automobile from any delivery-related harm. Before the driver departs, you will also be given a Bill of Lading to sign.
Finally, you and the driver will check the car for damage after it has reached North Carolina. You will also sign the final inspection report at this time. It's that easy!
Rely on our team of qualified auto transport companies in North Carolina professionals to handle every element of your vehicle's trip and leave the worry of relocating behind. For worry-free and trustworthy automobile shipping in North Carolina, go with Rapid Auto Shipping.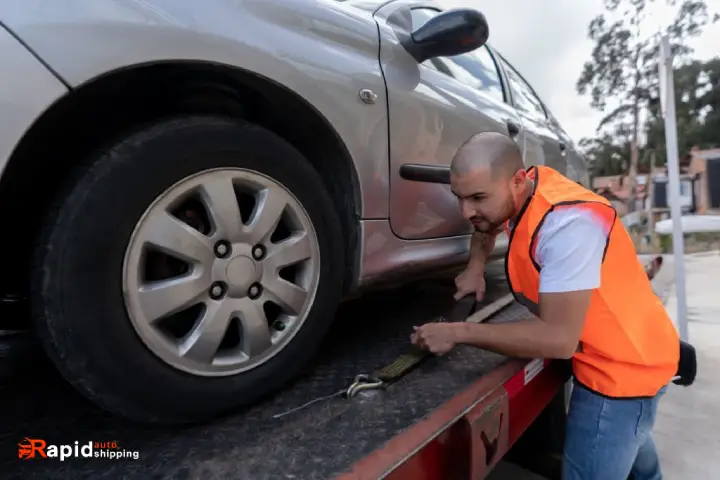 Open Car Transport Service:
The most prevalent car transport service is open auto transport. A car shipping firm moves your vehicle and others on an open trailer. It's easy to set up, convenient, and great value for money.
While there are alternative options for individuals who require them, open auto transport is the typical technique of moving a vehicle, and it is the approach we consider standard.
When you request an estimate from us, you must specify if you want a different carrier or if the quote will be for open transportation services.
Enclosed Car Transport Service:
North Carolina has a mild climate, yet its western region is prone to tornadoes. In contrast, the coastline and the Outer Banks have been hit by some of the most powerful storms in US history.
Working with an auto transport crew that protects vehicles from extreme weather is critical; your automobile or truck is a significant investment.
Enclosed auto transport transports your car from point A to point B in a trailer enclosed on all four sides and protected from weather and road debris, so you don't have to worry about anything.
Door to Door Car Transport Service:
Door to door car shipping is relatively simple in the auto transport sector. This implies that auto transport company will pick up and deliver your automobile as near to your home as the truck can physically get.
Because car shipping trucks are 80 feet long from door to door, they cannot physically fit in some areas. This implies that if the automobile transport truck driver cannot arrive at your address, you must meet them someplace close. Strip malls and big-box businesses with large parking lots are desired.
Lowboy Car Transport Service:
Such a centralized population may be beneficial and detrimental for construction teams transporting heavy equipment such as backhoes, pavers, track skidders, excavators, and more from one site to another.
Sure, you might not have far to travel and may simply be transporting it across Albuquerque-but the team will have to manage through high traffic and along tight streets gently. And there are many miles between population centers when they need to move.
That is why many North Carolina construction teams depend on a heavy equipment auto transport company like Rapid Auto Shipping for assistance instead of dealing with the problems and taking expert laborers away from work to move equipment.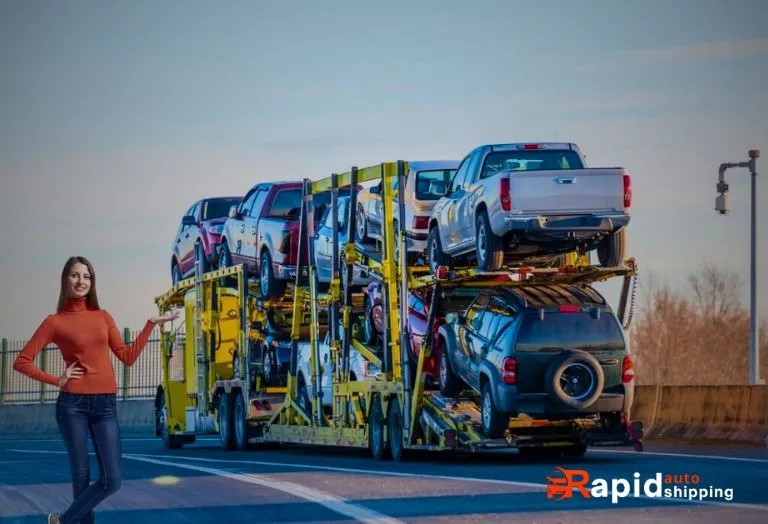 You can take the following actions to get your vehicle ready for transport:
Clean and wash your automobile from top to bottom. After the vehicle is delivered, you will spend less time cleaning it.
After cleaning, check each component of your car, starting with the outside. Walk around the automobile to examine it, mark any damage that has already been done, and record the state of each component. When it is delivered, you may also snap pictures as evidence and for record-keeping if there is any new damage.
Perform the required automobile upkeep so that it may be used when delivered. While checking the car's fluids, battery health, and tire pressure, only fill the petrol tank to around 1/4 capacity. Lock the vehicle and turn off the alarm, too.
Remove all detachable components and personal items to prevent damage and loss during transit.
Finally, relay any new information on the vehicle, particularly regarding technical issues, to the driver or the appropriate authority. As a result, a note is made about the information, and steps are taken to stop any unjustified issues.
Most auto transport businesses in North Carolina have a poor reputation for being less secure than their enclosed rivals. These concepts, nevertheless, should be more balanced.
Open carriers also include various structural beams that aid, even if enclosed carriers provide better protection from anything that may harm the cargo from the outside.
In addition, outdoor pleasures include inclement weather, flying stones, and robbers. These aspects shouldn't matter if you're not exporting a luxury or antique automobile.
Thousands of people journey from the north to the south each winter to avoid the bitter weather, usually to settle in the warmer climate of the south.
After the winter season, they went back to their homes in the north to take advantage of the glorious spring weather. During the winter, snowbirds go from the north to the south.
Even though some snowbirds prefer to drive independently, most individuals, or so they believed, prefer to have their cars sent by auto transport companies in North Carolina. They frequently arrive at their destination incognito.
However, it did help them. However, it did help them. However, it benefited them in several ways, chief among them a reduction in crucial vehicle wear and tear and time and money savings.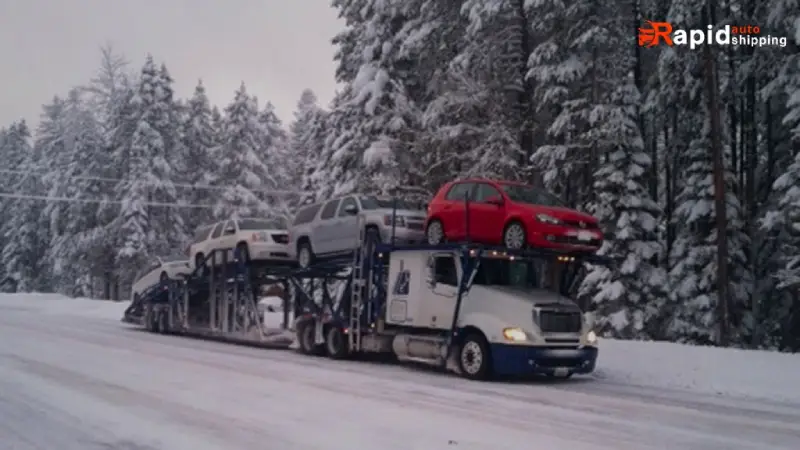 Snowbird routes are defined as any routes that run from north to south. The popular snowbird locations in the United States include Arizona, Texas, California, and Florida.
Furthermore, rates frequently rise during the snowbird season due to drivers always selecting the most expensive option owing to the plethora of options. Customers are encouraged to avoid being swayed by the lowest prices because doing so would eventually waste time.
A functioning vehicle can go forward and backward without assistance from people. Non-running or disabled cars cannot move. The driver will require a winch, which might result in additional costs.
Or, to put it another way, the customer will have to pay the driver more for this added service. However, not all auto transport companies provide this service using non-operational vehicles.
Obtaining a price to export your vehicle to or from North Carolina is simple. No money is required for advancement to schedule a pickup.
To get an estimate, fill out our quote form once you've received your worth, book online, or phone us+1 (833) 233-4447 to discuss your car shipping requirements.
Yes, we provide real-time tracking updates so you can keep track of your vehicle's status during car shipping North Carolina . Throughout the shipment process, you will receive updates through email or phone.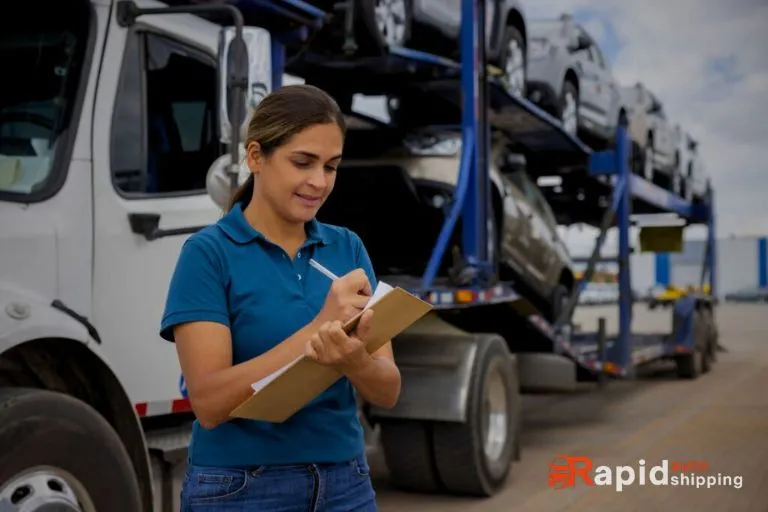 Choose Rapid Auto Shipping for a stress-free car transport companies in north Carolina service that puts your happiness and the safety of your vehicle first. Please request a free, no-obligation estimate today, and let us show you why we're the best option for car shipping.
Transport that is dependable and secure: Our first focus is the safety of your automobile. We use a reliable carrier network and stringent safety precautions to ensure your vehicle is transported safely and arrives pristine.
Individualised Service: We recognize that each customer's demands are unique. Therefore we personalize our car shipping North Carolina services to match your exact needs, providing a tailored solution that meets your tastes and budget.
Pricing Transparency: We believe in offering transparent, competitive pricing with no hidden costs, so you know exactly what you're paying for and can ensure you're receiving the most value for your money.
Completely Insured: Yes, the carrier's cargo insurance will cover your vehicle.
Our auto transport professionals in North Carolina specialize in carrying a broad range of vehicles, including cars, trucks, motorbikes, RVs, ATVs, military and armed forces equipment, tanks, luxury vehicles, historical cars, heavy construction gear, trailers, and inoperable vehicles.
For a quick price personalized to your needs, call our representative at +1 (833) 233-4447.