Coverage Types:
There are typically two main types of auto transport insurance:
- Carrier Insurance: This is insurance coverage provided by the auto transport company (the carrier) that is responsible for transporting your vehicle. It typically covers damage or loss that occurs during the transportation process.
- Supplemental Insurance: In addition to carrier insurance, you may have the option to purchase supplemental insurance from the transport company or through a third-party insurer. This can provide additional coverage or higher coverage limits.
Coverage Limits:
The coverage limits and terms of auto transport insurance can vary widely depending on the carrier and the insurance provider. It's important to review the insurance policy carefully to understand what is covered and the extent of coverage.
Deductibles:
Like other types of insurance, auto transport insurance may have deductibles. This is the amount you would need to pay out of pocket before the insurance coverage kicks in.
Inspection:
Before your vehicle is transported, it's a good idea to thoroughly inspect it and document its condition. This includes taking photographs of any existing damage. This documentation can be valuable if you need to file a claim for damage that occurs during transport.
Claims Process:
If your vehicle is damaged or lost during transport, you will need to file a claim with the insurance provider. The process for filing a claim can vary, so it's important to follow the insurer's instructions and provide all necessary documentation.
Cost:
The cost of auto transport insurance can vary depending on factors such as the value of the vehicle, the distance it will be transported, the carrier's insurance coverage, and any supplemental insurance you choose to purchase. It's a good idea to obtain insurance quotes and compare options before making a decision.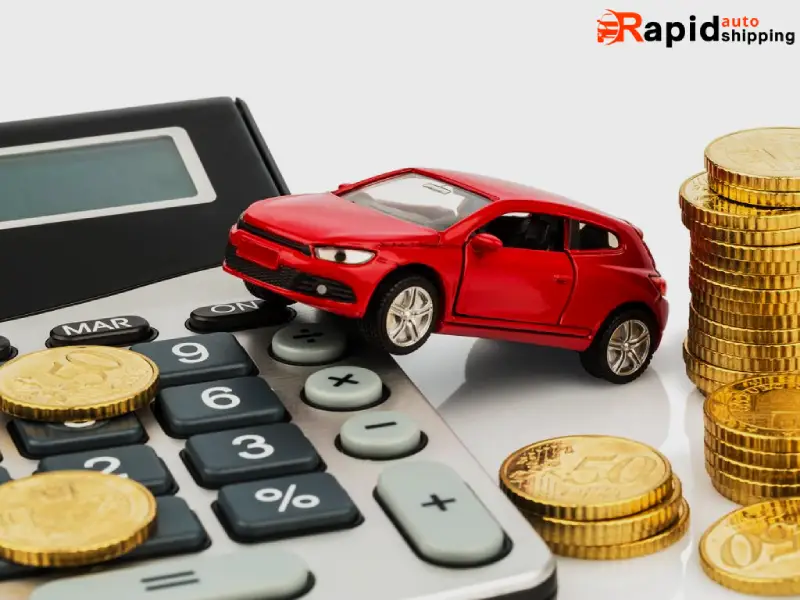 Regulations:
Auto transport companies are often regulated by federal and state agencies, and they may be required to carry a minimum level of insurance coverage. Be sure to check the carrier's insurance and compliance with regulations.
Before entrusting your vehicle to an auto transport insurance company, it's important to research and choose a reputable carrier with proper insurance coverage. Additionally, carefully review the insurance policies and understand the terms and conditions to ensure that your vehicle is adequately protected during transport.
3 Types of Auto Transport Insurance
| | Lastname | Email | Email |
| --- | --- | --- | --- |
| Insurance type | Personal auto insurance | Liability coverage | Supplemental coverage |
| Insurance summary | Auto transport is not typically included, but supplemental insurance can be purchased | Must have federal minimums for license and insurance | Must use licensed and insured carriers; can offer supplemental coverage |
| Insurance requirements | State minimums | Federal minimums | Must use adequately insured carriers |
| Required for shipping? | Optional | Required | Optional |
Auto shipping insurance is a type of coverage that provides financial protection in case your vehicle is damaged, lost, or stolen during transport. When you hire a company to transport your car, whether it's a car shipping company or a moving company, they typically offer various levels of insurance to protect your vehicle during transit.
Auto shipping insurance and vehicle shipping insurance essentially refer to the same thing. They both pertain to insurance coverage designed to protect your vehicle while it is being transported from one location to another, whether that's within the same country or internationally.
The insurance coverage provided by auto transport or vehicle shipping companies is meant to safeguard your vehicle against damage, loss, or theft during transit.
So, whether you come across the term "auto shipping insurance" or "vehicle shipping insurance," they typically refer to the insurance coverage offered by companies that specialize in transporting vehicles, and the coverage aims to protect your vehicle while it's in their care.
It's essential to carefully review the terms and conditions of this insurance coverage to understand what it includes and whether you may need to purchase additional coverage depending on your specific needs and the value of your vehicle.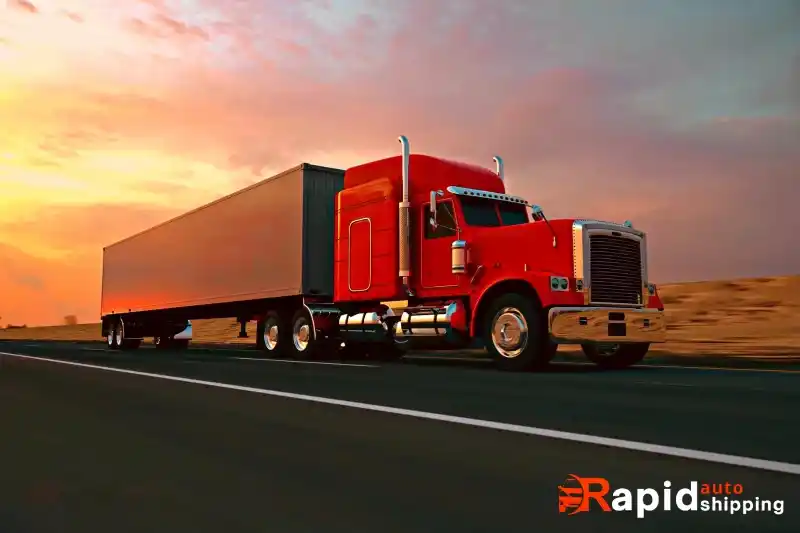 Basic Coverage:
Most auto transport companies include basic insurance coverage as part of their service. This coverage typically covers damage caused by the carrier's negligence or accidents that occur during transit. However, the extent of coverage can vary from one company to another.
Additional Coverage:
If you have a valuable or high-end vehicle, or if you simply want extra peace of mind, you can often purchase additional insurance coverage. This can include options like:
- Full Value Coverage: This covers the full replacement value of your vehicle if it's lost or severely damaged during transport.
- Deductible Options: You can choose a deductible amount that you're comfortable with. A higher deductible may lower your premium, but you'll pay more out of pocket if a claim is necessary.
- Gap Coverage: This covers the difference between your vehicle's market value and the amount owed on a loan or lease if your vehicle is declared a total loss.
Verify Coverage:
Before signing a contract with an auto transport company, it's crucial to carefully review their insurance policy and understand the terms and conditions. Ask questions and ensure that you have a clear understanding of what's covered and what's not.
Personal Items:
Auto transport insurance typically covers only the vehicle itself. Personal belongings left inside the vehicle may not be covered, so it's essential to remove any valuable items before shipping.
Inspection:
Conduct a thorough inspection of your vehicle with the carrier before it's loaded onto the transport vehicle. Document any pre-existing damage with photos or videos to ensure you have evidence if a claim is necessary.
Claims Process:
If your vehicle is damaged during transport, contact the shipping company immediately. They will guide you through the claims process, which typically involves providing documentation, estimates for repair, and other relevant information.
Third-Party Insurance:
In some cases, you may have the option to purchase insurance from a third-party provider rather than relying on the auto shipping company's coverage. This can give you more control and potentially more comprehensive coverage.
Remember that auto shipping insurance is essential for protecting your vehicle during transport, but it's crucial to thoroughly understand the coverage and take appropriate precautions to minimize the risk of damage or loss. Always read the insurance policy and contract carefully to ensure you have the level of protection you need.
At Rapid Auto Shipping, we understand that protecting your car-hauling business is a top priority. That's why we're proud to offer the best car hauler insurance in the industry. Here's why you should trust us to safeguard your investments on the road:
Tailored Coverage for Your Needs:
We know that no two car-hauling businesses are alike. That's why we offer customizable insurance plans to fit your unique requirements. Whether you're transporting standard vehicles, luxury cars, or specialized cargo, we have the coverage options you need.
Expertise You Can Rely On With years of experience in the industry, our team of insurance professionals understands the challenges and risks faced by car hauler operators. We're here to provide expert guidance and support to ensure you have the right coverage.
Competitive Rates:
We believe in offering comprehensive coverage at affordable rates. Our competitive pricing ensures that you get the protection you need without breaking the bank. Plus, we offer flexible payment options to fit your budget.
Exceptional Customer Service:
Rapid Auto Shipping is committed to providing top-notch customer service. Our dedicated support team is available to answer your questions, assist with claims, and provide peace of mind throughout the insurance process.
Quick Claims Processing:
In the unfortunate event that you need to file a claim, we understand the urgency. We strive for quick and efficient claims processing to get you back on the road as soon as possible.
Trusted by Car Haulers Nationwide:
Car hauler operators across the country trust Rapid Auto Shipping for their insurance needs. Our reputation for reliability and customer satisfaction speaks for itself.
Peace of Mind on Every Haul:
With Rapid Auto Shipping's car hauler insurance, you can focus on what you do best – safely and efficiently transporting vehicles – while we take care of the insurance coverage.
Don't leave your car hauling business vulnerable to risks on the road. Choose Rapid Auto Shipping for reliable, customizable, and cost-effective car hauler insurance.
Ready to get started or have questions about our coverage options? Contact us today for a free quote and discover why we're the preferred choice for car hauler insurance!
🌐 Visit us at [https://rapidautoshipping.com/]
Trust Rapid Auto Shipping to protect your car-hauling business, so you can drive with confidence!