Overview About Auto Transport Companies In Delaware
Our Delaware Auto Transport firm can assist you in making it more straightforward if you need Car transport to Delaware services. We make booking easy and ensure that everything is completely insured.

Delaware Auto Transport is a specialty of Rapid Auto Shipping. All you need to do is complete our free online form to obtain an instant, no-obligation estimate for vehicle shipping.

If you have any questions, feel free to call us. You'll speak to an honest, knowledgeable employee without waiting on hold or navigating through a grating phone menu.

How would you transport an automobile if relocating from Delaware to another state? You may rely on Rapid Auto Shipping and its auto transporters.

We are the top auto transport company in the nation. We have a lengthy history in the car shipping industry. Our auto transport professionals guarantee secure auto transport in Delaware.
Car transport services from one location to another. Although open transportation is more affordable, the enclosed carrier offers automobile owners more peace of mind.
Services for covered auto transport can run up to 40% more expensive than those for open vehicles.
Delaware's top car shipping professionals and companies will provide these kinds of transport. Everyone employs a select the finest carrier for their car shipping needs.
The carriers complete transportation. They can access a network of thousands of carriers and are not restricted to just one carrier option. Depending on your demands, a car transport service provider can help you locate the ideal solution.
Top Delaware auto shipping company is Rapid Auto Shipping.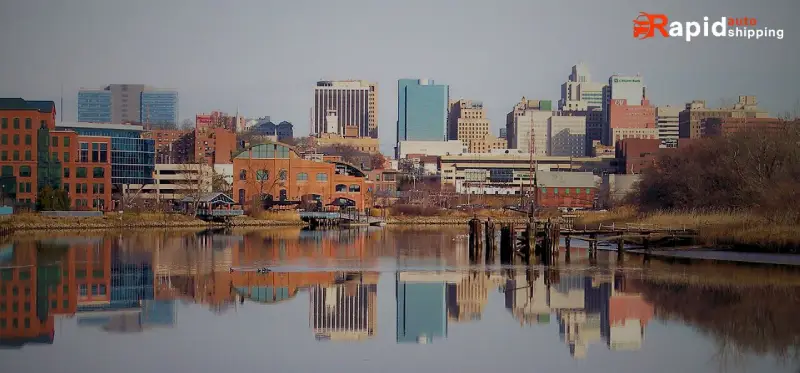 Shipping a car to or from Delaware takes an average of 1-2 days for distances less than 200 miles. Delaware vehicle shipment might take up to 9 days if the journey is substantially more remarkable, such as 2,000 miles or more.
Don't be concerned about the timeline since our professional shipping advisers will do all possible to give Delaware car shipping that is speedy, efficient, and without delays.
Many factors influence the timeframe after your automobile arrives at its final destination. Seasonality, distance, traffic and road construction, driver's hours, diversions, and weather are among them.
Transporting your vehicle sooner than the regular period will be acceptable. The process is sped up when you book assured pick-up or speedy auto-delivery.
Because of the snowbirds that move south for the winter, the time of year significantly impacts car shipping Delaware pricing. Northern snowbirds begin transporting their automobiles south for the winter after the fall season, driving increasing costs.
On the other hand, moving north becomes less expensive if you are in the South during this period. For example, driving a car from Delaware to Florida during peak snowbird season can cost up to 900 dollars for an open carrier and 1400 dollars for covered carriers.
However, during this time of year, moving an automobile from Florida to Delaware by open transport can cost as little as $500, while covered carriers can cost as much as $700.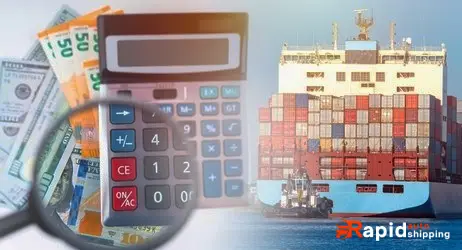 The kind of shipping is determined by the carrier employed to convey automobiles. Shipping is classified into four types:
Open car transport service
Enclosed car transport service
door to door car transport service
Terminal to terminal car transport
Depending on the size of the truck, many car can be carried at the same time. Your vehicle is securely tied to the back of an open trailer in open carrier shipping. This container exposes your vehicle to weather conditions, especially if transporting long distances.
Open Car Transport Service to Delaware:
Are you considering employing open auto transport to send your vehicle to Delaware? The open carriers are the same as the double-decker car carriers used by dealerships.
As a result, your vehicle will be protected with cutting-edge technology and delivered within seven days of departure. Finally, open auto shipment is a cost-effective option to ship your vehicle while shielding it from road vibration and miles.
Enclosed Car Transport Service to Delaware:
As a mid-Atlantic state, Delaware is vulnerable to tropical storms in the spring and summer and blizzards in the winter. This entails hiring a car shipping firm that understands how to move and preserve your principal investment in all weather conditions.
By transporting it through Delaware in an enclosed vehicle, you may prevent your car's exterior from being damaged by wind-borne debris and abrasive beach sand.
Door to Door Car Transport Service from Delaware:
More and more companies are attempting to make product transit easier for importers and exporters. One is door-to-door car transport service, which mainly involves multimodal transportation. For international and intercontinental forwarding orders, importers frequently use a door-to-door service.
Rapid Auto Shipping provides the requested service, satisfies clients' needs, and is responsible for all phases through which the transit of the items.
Terminal To Terminal Car Transport Service:
From one terminal to the following, auto transport companies in Delaware of a car from one airport to another. That's all there is to it - that's the actual definition. Of course, understanding the term is only the beginning; you must grasp and be aware of much information on the subject.
Once upon a time, terminal-to-terminal auto transport was the preferred way of transporting automobiles across the country. This was not surprising; after all, the vehicle freight sector as we know it had become significant in the previous 30-50 years. And before the interstate highway system's advent, exporting vehicles was, at best, speculative.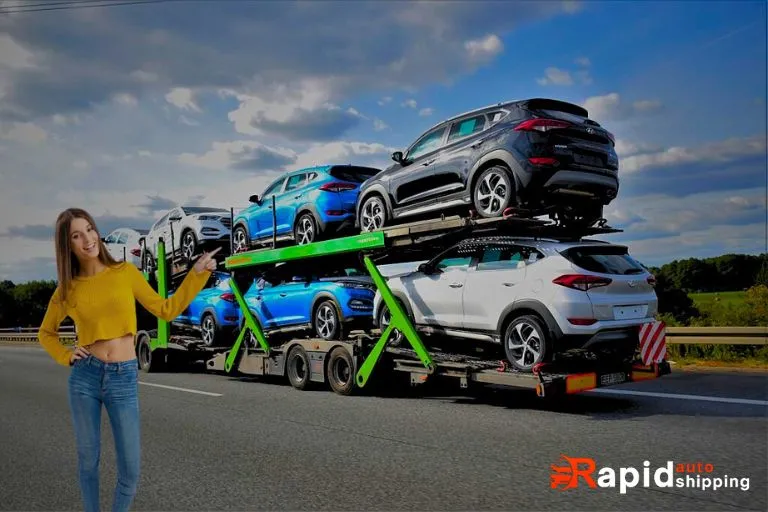 When you plan a shipment, you will be issued a unique booking number that will allow you to track the progress of your cargo online.
In addition, your tracking link will allow you to communicate online with a shipping specialist who can answer any questions you have concerning the status of your delivery. You may access online monitoring at any time of day or night, which is always up to date.
Too many choices can usually turn out well. Regarding shipping, every goods firm will present you with a distinct selection. A vital component of a reliable freight company is a company that offers you multiple shipping options in one spot.
The more services a goods firm offers, the more of your demands may be satisfied under one roof. A reliable company will always offer top-notch customer support. They should not just be reachable at all times, but they should also treat you with respect and care. In goods delivery, you must be able to contact the firm immediately.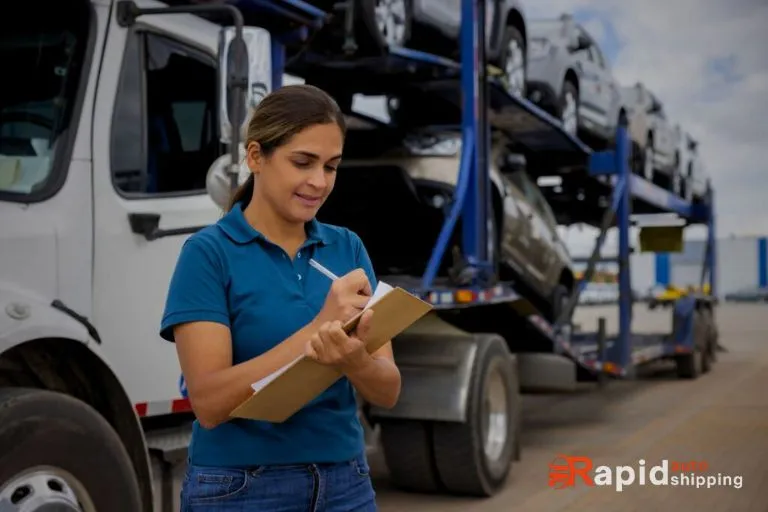 All routes from north to south can be called snowbirds routes. The central snowbird states are Arizona, Texas, Florida, and California. During the snowbird season, car shipping in Delaware prices on these routes increases. Customers should refrain from being lured by the lowest prices on the market.
The Car Shipping Delaware has too many cars to choose from, and they go by the highest price, which means if you are not willing to pay more, your vehicle will not get shipped soon and will have to wait longer than expected.
A GUIDE FOR SNOWBIRD SHIPPING IN DELAWARE:
Thousands of pensioners from the north go south each winter to escape the bitter cold. They are known as snowbirds because they return north in time to see spring bloom. Many snowbirds drive their automobiles on both the north and south routes.
However, most experienced snowbirds have discovered that transferring a car saves them time, money, headache, and wear and strain on their automobiles.
OPERABLE VS INOPERABLE VEHICLE:
Suppose your vehicle is considered inoperable or non-running. A car is considered operable or running if it can drive forward and reverse under its power and steer without additional work. This means the carrier can drive the car onto and off the truck.
In that case, the driver must winch or push the car onto their vehicle, which will require a higher rate for performing these additional services. Not all transport trucks can accommodate inoperable cars.
We strive to give the best automobile shipping service in Delaware at affordable auto transport costs. For a FREE automobile SHIPPING QUOTE to ship your automobile to Delaware, please get in touch with us or call +1 (833) 233-4447. We look forward to responding quickly to any queries you may have!
Getting a price for car shipping in Delaware is straightforward. No upfront payment is necessary to arrange a pickup. Fill out our quotation form to obtain an estimate. Once you've received your worth, you may book online or phone us to discuss your shipping requirements.