Overview About Car Transport Service In Montana
Montana is a state in the Western United States with a population of 1.1 million. It is the country's fourth-largest state in terms of land area and the seventh-least populous, densely populated state. Helena is the state capital.

Montana is more significant than Japan, with 147,040 square miles (380,800 km2). After Alaska, Texas, and California, it is the fourth-biggest state in the United States. Cities along major interstate routes are the best to ship cars to or from Montana. When moving a car to Montana, owners of premium and vintage automobiles may benefit from additional services from enclosed auto carriers. Instead of open auto carriers, enclosed carriers transport vehicles in covered trailers in single-car or multi-car trucks.

They employ hydraulic lift gates to load and unload vehicles with low ground clearance or large equipment. We use highly experienced professional drivers to car transport service classic or antique cars.
Rapid Auto Shipping is a Montana Car Shipping Company that treats all its clients respectfully and offers the best Car Shipping Services in Montana. We help customers transfer their vehicles on time and at a fair rate.
We insure their automobiles entirely and deliver them from door to door safely. Customers can reserve transport without putting down a deposit. You may rest easy knowing you will be paid if your car is destroyed during transportation.
We've got you covered; our insurance provider will handle the claim efficiently and fast. We bonded and licensed a company that all clients may trust.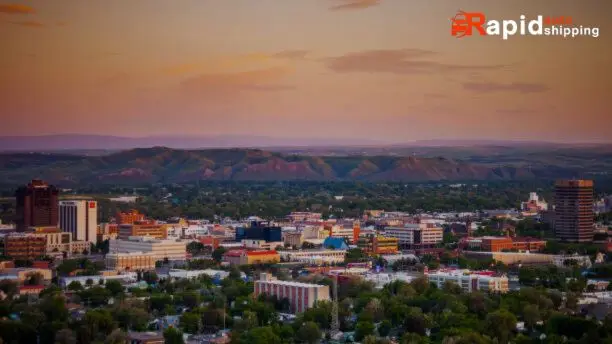 Shipping your car might cost as little as $0.58 per mile or as much as $2 per mile. The average cost of transporting a vehicle across the country is $1,650. However, cross-country movements represent a tiny demographic.
We understand that automobile owners would not trust any car shipping Montana to relocate their vehicles over state lines; they want to experience a good reputation.
The easiest method to answer the question "How to ship my car to Montana" is to show you how we run our auto shipping company. Here's how we do it:
First, we will relocate an automobile to Montana after placing your purchase. This generally happens within a week. We'll keep you updated on vital information, such as the time and date of collection, the tracking number, and the truck driver's number.
The truck driver will then contact you to finalize delivery arrangements. Rapid Auto Shipping drivers endeavor to treat all automobiles transported as if they were their own.
Their primary goal is to protect your vehicle from any harm caused during delivery. Before the driver leaves, you will sign and receive a Bill of Lading.
Finally, once in Montana, you and the driver will inspect the vehicle for damage. You will also sign the final inspection report at this time. It's that easy.
The procedure has been simplified to make transferring from or to Montana even easier for you, and we manage it on your behalf. All of this adds up to you having a Montana shipping service that is inexpensive, simple, and rapid.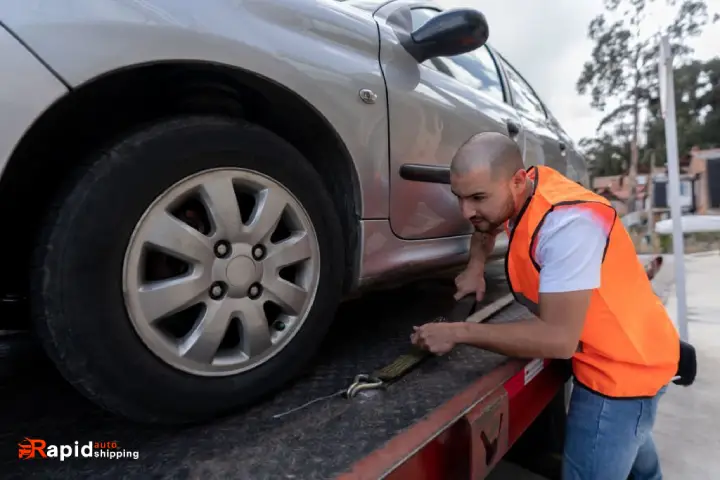 Open Car Transport Service:
The automobile is loaded onto an open body in this mode of transportation. Customers choose the "open air" technique because of its dependability and low cost, as supplies are transported alongside other vehicles.
Enclosed Car Transport Service:
If you need to move a valuable automobile while concealing it from prying eyes, get the finest protection by selecting an enclosed type with firm walls.
This mode of transportation is resistant to rain, debris, and other environmental elements. It protects the automobile from pebbles, wind, rain, and branches.
The automobile is fixed by a dependable design supplied with a soft party coated with vinyl or fabric that aids in safely delivering a car.
Door To Door Car Transport Service:
The primary benefit of the door delivery service is that you do not have to waste all of your company and pay money on fuel to get a car into the port.
Provide your home location or preferred point of receipt, and we will deliver your vehicle at a suitable time. This approach is substantially more expensive than the last one but saves you significant time.
It should be noted that some locations are complicated by a narrow route where truckers cannot pass. Our drivers will explain everything and organize an appointment for you in a pleasant nearby place.
Terminal To Terminal Car Transport Service:
Because only some people are suited to the usual method of obtaining a car from the terminal, we have put the terminals in various locations for the convenience of our clients.
If you do not have time to pick up the automobile personally, we may provide a "Terminal to Terminal" car transport service. Our courier will call you to schedule a convenient arrival time.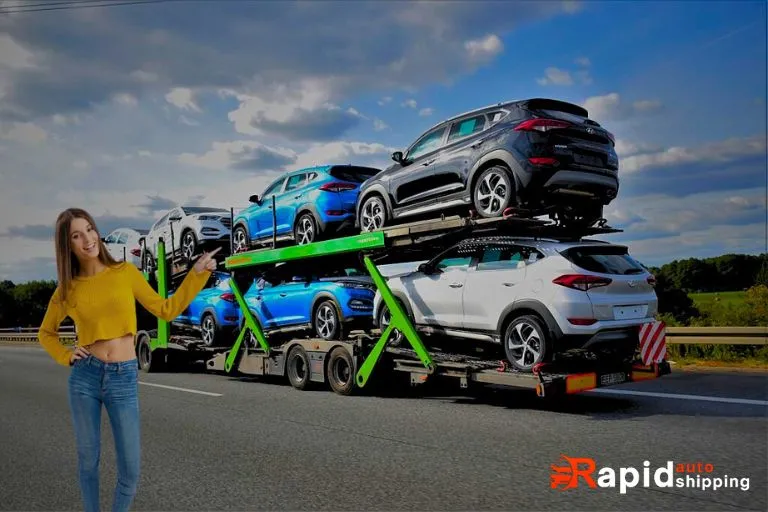 A reputable car shipping Montana company will transport and unload your vehicle securely. However, the company is only responsible for some things, and many preparations are the responsibility of the car owners.
All vehicles are permitted to have one-fourth (1/4) tank of gasoline.
Remove and secure any loose car parts.
Check that the keys are available.
Repair Engine and Mechanical Issues
Clean your vehicle inside and out, and take a picture of it.
Turn off all alarms and anti-theft devices.
Except for factory hardware, no personal belongings will be accepted.
Examine the radiator, the battery, and the tires.
Although there have been reports of scammers in the Montana auto transport industry, and clients should be wary of suspicious quotes and companies, the shipping process is highly safe.
Each automobile is driven or put safely onto the trailer, where it cannot move due to being fastened in place. The encircling bars protect from the elements, huge open expanses, rugged mountains, and road debris.
We've developed various enclosed carriers for clients that require utmost protection, preventing debris and storms from ever touching your automobile. Also, because no one can see the car, potential burglars are discouraged from attempting to steal it.
Thousands of people migrate from the north to the south every winter to escape the cold, mainly to live in the warmer climate of the south.
They returned to their homes in the north following the end of the winter season to enjoy the beautiful spring weather. People who migrate from the north to the south during the winter are known as snowbirds.
Although some snowbirds prefer to drive themselves to their destination, the majority of individuals, or so they thought, prefer to have their automobiles sent by auto shipping companies. They also have a habit of flying quietly to their destination.
It did, however, help them out. It did, however, help them in various ways, including saving time and money and, most crucially, decreasing vehicle wear and tear, which is critical.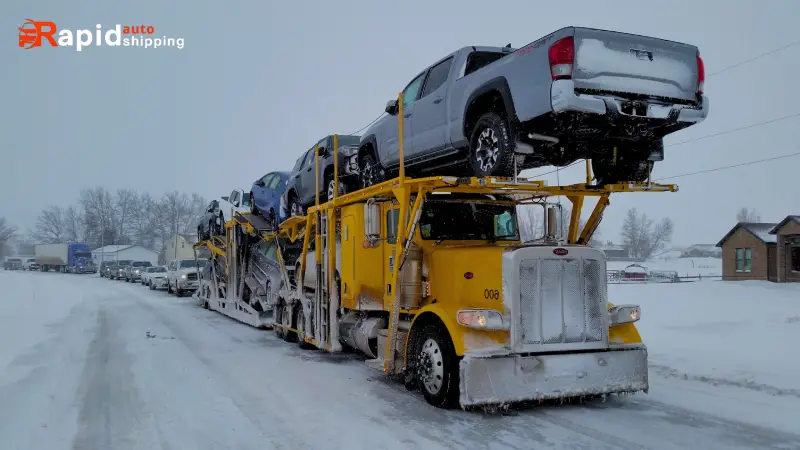 Snowbird routes are all routes that run from north to south. Texas, California, Florida, and other states are among the top snowbird states in the United States.
Customers are advised to avoid being swayed by the lowest costs since they will waste their time at the end of the day. Furthermore, drivers always choose the most expensive option because they have many opportunities during the snowbird season.
An operational vehicle can travel forward and backward without the help of people. Cars that are inoperable or non-running cannot move. The driver will need a winch, which may involve additional charges.
In other words, the consumer must pay the driver more for this extra service. However, only a few transport companies offer this service using non-operational vehicles.
Obtaining a price to export your vehicle to or from Montana is simple. To schedule a pickup, no money is necessary for advance. To get an estimate, fill out our quote form. Once you've received your worth, you may book online or phone us: at +1 (833) 233-4447 to discuss your shipping requirements.
Yes, internet monitoring is available 24 hours a day and is constantly updated. When you arrange your shipment, you will be assigned a unique booking number that will allow you to track the status of your shipment online.
Your tracking link will also allow you to live to chat with a shipping representative who will be able to answer any questions you have about the status of your shipment.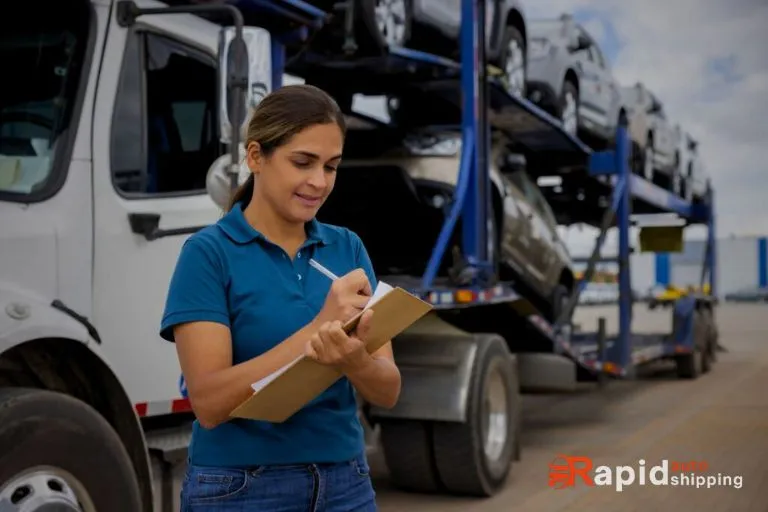 Our professionals are always available to serve a diverse clientele, including individuals, businesses, corporations, multi-branch auction houses, automobile collectors, luxury car owners, and dealers.
We give unbiased information, exact computations, and expert guidance without strings attached. Furthermore, Rapid Auto Shipping covers every aspect of the Montana auto transport industry, making it a one-stop shop for all its customers. We welcome anyone who has questions regarding transferring their automobile.
Personalized Strategy: We will take you through every step of the automobile transportation procedure. No matter what your shipping requirements are, we have stress-free solutions.
Help and assistance are available 24/7: Our hours are longer than those of a typical 9 to 5 transport firm. We are always happy to help you with your transportation needs.
Insurance Protection: As part of the FMCSA license and insurance rules, insurance coverage is included with your shipment.
10+ years of Montana automobile shipping experience Nationwide Auto transfer from door to door
There is no upfront deposit required for Montana auto shipment. Tracking updates and in-person help is available by calling 888-802-8250.
We provide the industry's lowest car shipping prices for Montana automobile shipments.