Overview About Car Transport Service for Mazda Cars
Shipping a car is a standard solution for those who need to transport their automobile across a greater distance than is feasible by driving, such as when relocating across the nation.

Car transport services aren't only for employees moving offices; people transferring rare or exotic automobiles to car exhibitions may also benefit.

The owners of costly automobiles like Mazda and sports cars can use a specialized car transport service known as classic car shipping (also known as exotic, luxury, expensive, or antique car transport). It's a high-end service that guarantees your car's and your mind's safety.

Auto transport, especially across great distances, is a reasonable option due to its many advantages. However, careful research is required to ensure the vehicle's security during transport before choosing a car shipping company.
Gather The Car's Paperwork:
Auto transport companies typically want ownership documentation before shipping a vehicle. Prepare the following documentation in advance to avoid last-minute rushes and frantic hunts for files and gloves:
Details on vehicle registrations

Documentation of coverage

Proof of car ownership, such as a bill of sale

Title to the original car

Your valid government-issued photo ID that has not yet expired
Please Do A Thorough Job Washing Your Automobile:
While it may seem counterproductive, cleaning your vehicle before shipping can help you spot any new damage that may have occurred during the transport process. This includes things like dust, dings, and scratches.
Remember to clean the automobiles inside before moving it to your new residence.
Once your car is clean, look for damage already there. (You can see why starting with a clean car is essential.) This includes dents, scratches, paint chips, and discolorations.
Whether you choose a cheaper or more expensive open or enclosed car transport service, your car will rarely get hurt during shipping.
When your vehicle arrives, filling out the status report will be easier. But you should still take photos of your whole car and write down any damage you see for your notes.
These pictures can also be used as proof of your claim if the company that shipped your car says it is not responsible for any damage that happened while it was in transit.
If your moving van is getting too full, you might be tempted to transport your automobile with some of the heavier goods. No, that's a huge no-no.
Transport firms can be punished if they are caught transporting your things in your automobile, which are not covered by insurance in the event of damage or theft.
Instead, get rid of all the clutter and unnecessary objects in your car:
Energizing cords

Used tweezers and useless relics

Hydration packs

Global Positioning System

Sunglasses

Documentation about insurance and identification purposes
Leave The keys In The Lock: Assuming your car is in working order, you'll need to drive it onto the auto transporter for loading, but you can add an extra layer of security by locking the car before shipping.
Refrain from trusting the cab driver with your lone key. But if your car needs to be driven off the transporter or relocated during transit, the driver will require a set of keys. Now would be an excellent time to make an extra set if you don't already have one.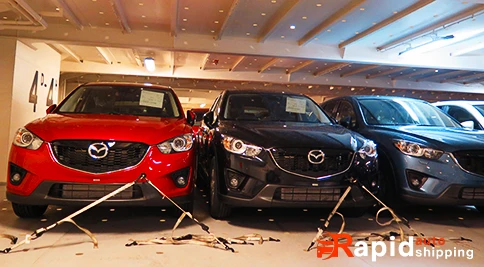 Cheap Costs: Pay only what you have to by shipping and comparing prices. Be wary of deals that sound too good to be true regarding price.
Complete Protection Against The Insurance Industry: Reliable auto transport firms will always have protection. Determining whether gap protection is an available add-on from the vehicle transport broker is a good idea.
Skilled Group: A car service company would hire only professionals with certificates to make a great staff. The employees should have the manner to treat you in a way which will make you happy and satisfied after all. They ought to treat your automobile with the same respect that you do.
Considering all the benefits, shipping is an excellent choice for your next move or shipment of bulky items. Contact Rapid Auto Shipping for a consultation to assist you in making a well-informed choice.
Open Mazda Car Transport Service :
The least expensive method is open motor transport, often known as open carrier shipping. You've probably seen an open auto shipment in action if you've seen a trailer on the road with many automobiles on it, as this is the same method used by car lots to convey brand-new vehicles to customers.
The cheap cost is the primary advantage of open motor transport. Sharing a truck with other vehicles allows the carrier to charge less for transporting your car over a longer distance.
Open carrier shipping has the disadvantage of subjecting your vehicle to the elements. This is ideal to avoid your automobile becoming dirty or scratched up on the road.
Enclosed Mazda Car Transport Service :
When you hire a company to move your automobile, they use an enclosed trailer to keep it safe from the elements and road debris. You'll still have to squeeze in with other drivers, but an enclosed trailer typically holds no more than seven vehicles.
You should expect to pay an additional $400 or more for this service, but you will have better piece of mind knowing that your vehicle is safe throughout shipment. .
Exotic, premium, and collector automobiles will most likely be transported in enclosed containers.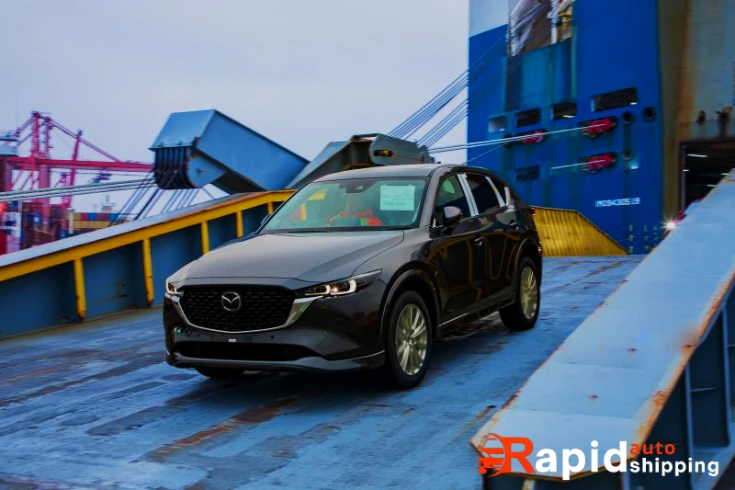 Cuts Costs: Costs associated with solo road trips, especially those covering significant miles, include petrol, food, rest stops, and lodging.
In addition, you may need to pay more for repairs and maintenance if you take your car out of state.
Hiring a Mazda car transport service can help you avoid all of these fees, and the cost of using their services is typically lower than the cost of transporting the car. Since you won't need to take time off work, you'll also save money.
Safeguards And Protection:
We feel the same about losing or damaging our personal belongings. Your car will always be protected if you choose the right car transport services.
The service professional checks the tires and other components to ensure they are in excellent shape. They take excellent care of the vehicle, so there's no need to fret about rust or rust-causing insects.
It's possible to move many cars at once; this is especially helpful if you are a collector, sell automobiles on your own, or have recently made a large purchase of autos via an internet dealership or auction.
On the other hand, it's not uncommon for families to have more than one automobile. If you hire a car shipping company, your automobiles will be relocated simultaneously.
If you were to drive each vehicle individually to its destination, you would spend more money. Additionally, shipping multiple cars at once may qualify you for a price reduction.
The time it takes for us to deliver your car to you is based on some variables. Consider factors including congestion, roadwork, and weather, time of year, alternative routes, and driver availability.
For trips under 200 miles, plan on spending two to three days on the road. For trips over 2,000 miles, plan on spending up to 9 days on the road.
Our auto shipping experts will do everything possible to deliver your vehicle on time and in pristine condition.
We can provide a confirmed pick-up time or a fast car transport service if you're in a hurry. These services speed up the shipping process for automobiles.
Your auto shipping costs will vary based on your chosen shipping company and the distance you must go.
Our survey of vehicle transportation companies revealed that the going rate for this service was between $0.40 and $2.00 per mile. The typical price of transporting an automobile is $1,290.
When you request automobile tracking, you'll contact driver and provide a customized update via phone or email. You may know about the status of the auto transport or the delivery date at any time by using our online tracking system.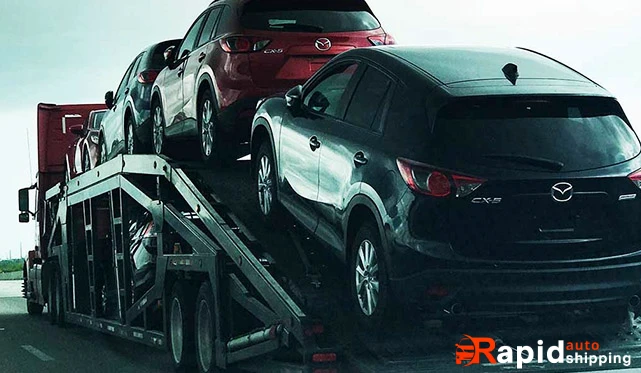 When you're ready to make a reservation, fill out our online vehicle shipping quote calculator form. You may also schedule your sports vehicle transfer by contacting +1 (833) 233-4447. In addition to calling, you may also utilize email or a live chat feature.