What is the concept of international car sales? When relocating overseas, we can play a significant role in the process. We have played a crucial role in transporting cars to international ports for several years.
Our expertise ensures that your vehicle is safely delivered to a coastal port, where it can seamlessly proceed to the next phase of its journey. Depending on your specific requirements, you can choose between open and enclosed auto transport.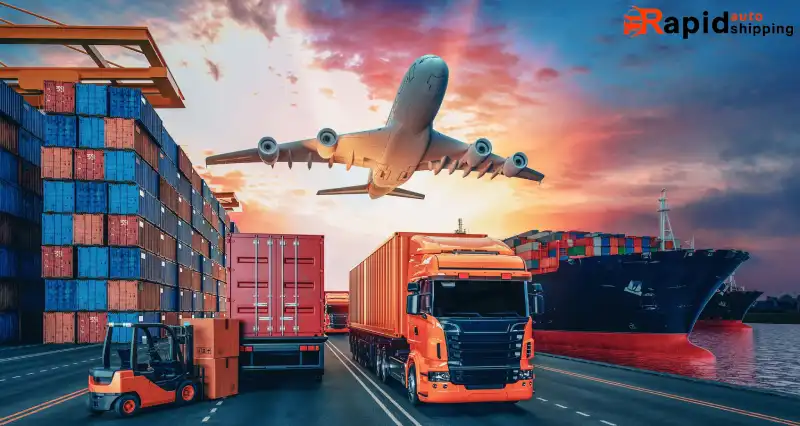 The starting price for international car shipping is typically around $900 per vehicle. The rates for international car shipping depend on several factors, including the location of your vehicle, its size and dimensions, and the specific requirements of the destination country.
For instance, shipping a car to Europe in a shared container from the east coast is approximately $1000. However, if you ship the vehicle internationally in its 20-foot container, the cost can be twice as much.
Several factors can influence the cost of shipping your car internationally. Our representatives are dedicated to providing you with the best possible service for your overseas car shipment. They will create custom quotes explicitly tailored to your requirements to ensure accuracy and meet your unique needs.
Please complete our international car shipping quote form to receive a price estimate for shipping your vehicle abroad.
Below is a list of the most common requirements when transporting your car overseas. The necessary documents for international car shipping can vary depending on the country or port involved.
Your SCL representative will provide the essential information regarding the documents required for transporting your vehicle internationally.
Exporting your car from the United States should be a straightforward process, considering that you probably already possess most, if not all, of the required items associated with your vehicle.
The Keys:
Upon receiving your vehicle, it will be necessary for us to retain possession of your keys. The keys are essential for operating the vehicle and completing the loading process. Upon receiving the car, your keys will be returned to you.
Title and Signing Up:
Having the original title is a requirement when shipping an International Car Shipping. To access the ports, you must bring your car in and out.
You can make copies of your title to keep for your records while the item is being shipped. Once the vehicle reaches its destination, the original documents will be returned to you.
Registration is only necessary if a car is being driven to the port; however, exporting the vehicle is not a requirement.
Picture ID:
To pick up the car, either you or a designated person will be required to present identification. If you do not possess a United States passport, you will need an Employer Identification Number (EIN) instead. The purpose of EINs is to safeguard the social security numbers of US citizens.
Obtaining an EIN typically takes around 5 minutes. Identification documents are optional initially but must be provided before the car is shipped internationally. To export the vehicle, we only require a copy of foreign passports.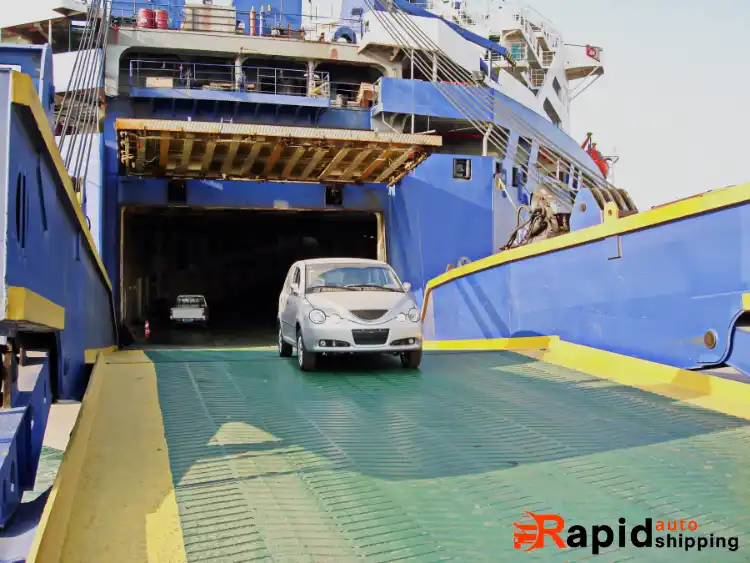 It would help if you considered experience levels, cost, and deadlines. By doing this, you may be sure that a company will export your car safely and get it through customs without incident.
Check that a company has the following: service from where you are now to where you want to go, requisite insurance and licensing, solid ties to reputable third parties, excellent standing, and internet reviews.
Ask inquiries and compare options if uncertain so you can be confident you're getting the best overall bundle. To schedule an auto shipping date, your chosen Car Shipping company will ask you questions about how you want the car picked up/dropped off, its mode of transportation, etc.
Your chosen company should keep you updated throughout the car's shipment. It's best to plan well in advance, so you have enough time for preparation.
Unless they are directly relevant, such as spare tires, it is unlikely that your automobile will be sent with any boxes or goods inside. Before loading the car onto the ship, take out all relevant papers and evaluate the vehicle's condition because a customs inspector will inspect it after it reaches the border.
Prior obligations that may need to be fulfilled include: cleaning the outside using steam and removing unwanted objects from within. Removing any oddly shaped add-ons, such as spoilers; Having the vehicle serviced to prevent leaks and lowering the gasoline level to less than 1/4 of a tank.
Any issues with the car before it is delivered are described on the Bill of Lading, allowing for an assessment of any potential transit-related damage when the vehicle reaches its destination.
It is crucial to complete all the required paperwork before international car shipping. To ensure a seamless transition into the foreign country, it is likely that your carrier will need copies of the following information.
To begin, you must provide two copies of your government-issued identification. Examples of acceptable identification include a driver's license and a passport. In addition, it will be necessary for you to provide personal information such as your name, address, phone number, and email address for both the shipper and the receiver.
Please record the vehicle's VIN, year, make, and model, and provide proof of ownership. The documents that may be included are the title, bill of sale, or a notarized lien authorization.
It is important to note that providing the required documentation may result in potential delays and additional fees. Therefore, it is advisable to be prepared and ensure all necessary documentation is readily available.
Are you considering shipping your car without a title? For more valuable insights, we invite you to read our informative article "What to Expect When Shipping Your Car Without a Title."
The shipping process takes anywhere from a week to over a month, depending on the car's destination, and your company should provide a reasonable estimate. Shorter hauls typically take around a week.
There are two options for methods, both of which affect the speed of shipping: RoRo shipping is the less expensive option, in which your car is driven from one port to the next, safely braced on the ship, and then moved off the ship.
However, because it requires so many port stops, it usually takes longer and is hazardous because it is out in the elements and the sea. The more expensive technique, container shipping, involves packing your car inside a substantial metal box and having a crane hoist it onto and off the ship.
You can choose solo containers, which are the fastest and most expensive but offer the best weather and theft protection, or consolidated containers.
This decision must be made individually based on your car shipping budget and schedules because both techniques are practical and have their advantages.