Overview About Car Transport Service In Michigan
Michigan is a state in the upper Midwest of the United States of America, located in the Great Lakes region. Michigan is the tenth-biggest state by population, the eleventh-largest by size, and the largest by area east of the Mississippi River, with a population of roughly 10.1 million people and a total area of 97,000 square miles (250,000 km2). Metro Detroit is one of the most populated and most significant metropolitan economies in the United States.

Shipping an automobile in Michigan is simple and quick when you use a company like Rapid Auto Shipping. We have people and resources dispersed across all of Michigan's cities to assist us in serving several clients simultaneously.

We perform all the work while you relax and learn your day-to-day company. With over a decade of expertise, you may entrust us with any number, kind, or size of cars, and we will securely transfer them to your desired location.
You can ship a POV with Rapid Auto Shipping at a discounted rate if you are a US military member. Seniors and students are both eligible for discounts. We've also prepared seasonal discounts that everyone can take advantage of in addition to these offerings.
If you're shipping a car, we recommend you plan and call our auto transport michigan company to find out when the best time is to ship. Special discounts are available for cities such as Detroit, Michigan, and Ann Arbor, Michigan.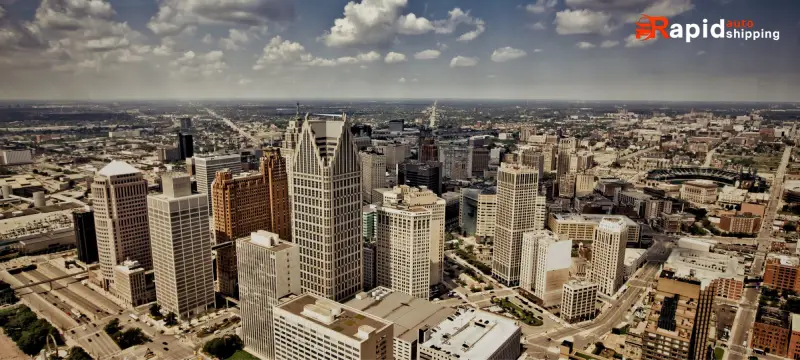 Overland prices for a 200-mile transfer can range between $450 and $500, with small vessels charging an average of $2.25 per mile. This comprehensive guide will explain how boat shipping works.
We understand that clients want a company with experience and a strong reputation when transporting a car over state borders. The simplest approach to answering "How do I ship my car to Michigan?" is demonstrating our auto shipping process. We do the following:
Once your transaction has been made, we'll move a car to Michigan. This often occurs within a week. Important information, including the collection time and date, tracking number, and truck driver's number, will continue to be communicated to you.
After that, the truck driver will contact you to confirm the delivery details. Every skilled driver tries to handle every car they convey as if it were theirs. Their top concern is to protect your car from any delivery-related damage. You will also sign a Bill of Lading before the driver leaves.
Finally, you and the driver will check the car for damage when it arrives in Michigan. You will also sign the final inspection report at this time. It's that easy!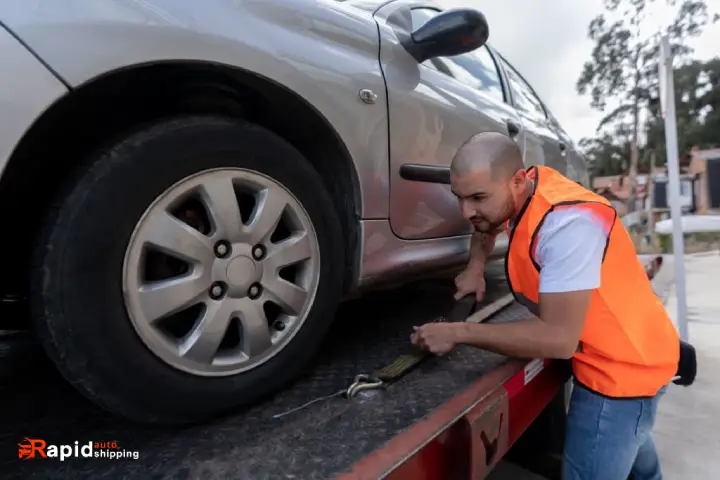 Open Car Transport Services Michigan:
Open car shipment is a safe and cheap way to send your automobile, safeguarding it from road vibration, extra mileage, and other factors. The available carriers are the same as the double-decker car carriers used by dealerships. Your car will be protected with cutting-edge technology and delivered to its destination within seven days after departure.
Enclosed Car Transport Services Michigan:
Michigan is vulnerable to winter storms due to its northern position and proximity to water. From stinging winds blowing in from Lake Michigan to snow falling across Lake Superior from Canada and hitting the Upper Peninsula, Michigan residents have much to contend with.
While mainland Michigan typically receives 40-50 inches of lake-effect snow each year, the Upper Peninsula can receive up to 160 inches in specific years. You may avoid damage from rain, hail, snow, cold temperatures, and other elements by transporting your vehicle via an enclosed car transport service.
When shipping a vehicle from Troy to Marquette or Sault Step Marie, you'll want to work with a Michigan car shipping company that will protect your substantial investment, whether a luxury sedan or a high-end SUV, no matter the weather conditions.
Door to Door Car Transport Services Michigan:
Car shipment from door to door is the most convenient type of auto-delivery. You provide a location where your car will be picked up and dropped off. The truck driver will pick up and drop off your vehicle as near to the requested address as is safe and legal.
Terminal to Terminal Car Transport Services Michigan:
This makes Michigan automobile shipping far more accessible than most people assume.
This service is not advised because terminals may be far from your delivery location. Discover the distinctions between terminal-to-terminal vehicle transport and door-to-door car shipping.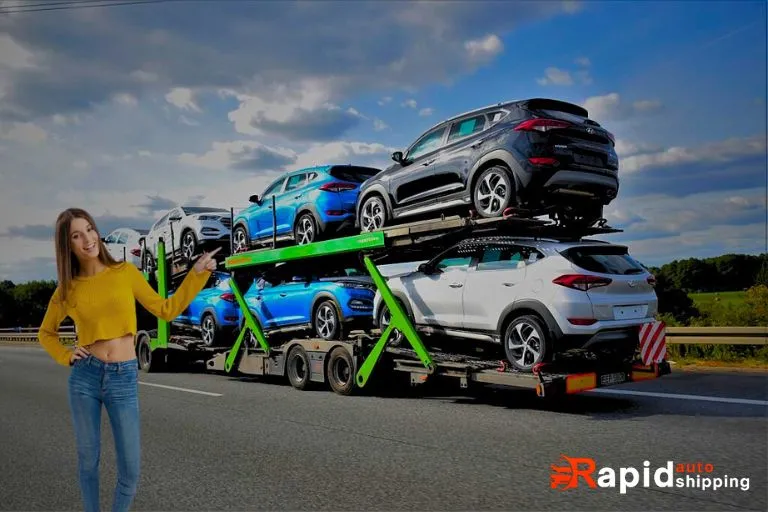 Car Shipping Preparation
Getting ready to transport your automobile to or from Michigan is simple and will leave you satisfied with your car in fantastic condition. Here are some actions to take:
Clean the Vehicle: Try cleaning your car's inside and exterior before shipment. Cleaning makes it simple to see if your automobile has any existing damage.
As a general guideline, take at least four decent photos of the front, rear, passenger, and driver sides. To properly compare the auto before and after shipping, you may also snap images of it.
De-clutter the Vehicle: Items lost in transportation are not the responsibility of auto transport firms. As a result, you ought to take everything personally out of the automobile.
Remember to remove all toll passes from the car to prevent your pass from being charged while the carrier travels on toll roads.
Do Not Fill Up Your Gas Tank: Because the amount of gas in your car's tank influences its weight, you want it to be as light as possible. One method is to keep adequate gas for pick-up and drop-off. Any more petrol results in higher long-term transportation costs.
In the vehicle transportation sector, some criteria assure safety:
Reliable car carriers that prevent automobiles from moving while in transit and protect them from the weather. Even our open carriers have cages around the automobiles to keep any stones from flying at them.
Reliable insurance coverage if something goes wrong. When driving your automobile, even if you follow state rules, other drivers in the area may not. If a car accident occurs, our insurance coverage will cover you. You may also purchase additional insurance just in case.
Because of these variables, a vehicle shipment is a fantastic option because the automobile that arrives will be the same as the one that left. And if something does happen, you may be comfortable that you will recoup your losses.
You may get a free immediate online estimate by clicking on the Get Estimate link or phone us at +1 (833) 233-4447 to get a price from a professional shipping coordinator.
It would help if you mentioned where in Michigan the car would be picked up and where in Massachusetts the vehicle would be delivered. You must enter each zip code so our vehicle shipping calculator can present you with our most competitive quick auto shipment costs.
Thousands of people migrate from the North to the South every winter to escape the cold, mainly to live in the warmer climate of the South.
They returned to their homes in the North following the end of the winter season to enjoy the beautiful spring weather. People who migrate from the North to the South during the winter are known as snowbirds.
Although some snowbirds prefer to drive themselves to their destination, the majority of individuals, or so they thought, prefer to have their automobiles sent by auto shipping companies. They also have a habit of flying quietly to their destination.
It did, however, help them out. It did, however, help them in various ways, including saving time and money and, most crucially, decreasing vehicle wear and tear, which is critical.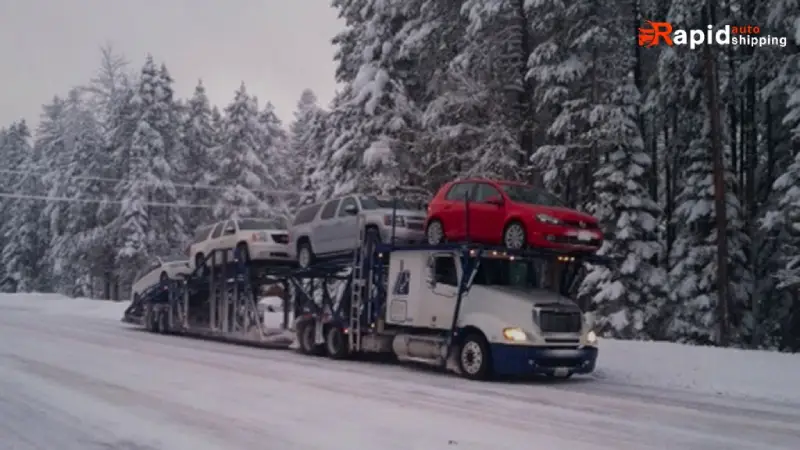 Snowbird routes are any routes that travel from north to south. Among the most well-liked snowbird destinations are the US states of Arizona, Texas, California, Florida, and others.
Additionally, rates often increase during the snowbird season due to drivers constantly choosing the most costly choice due to the abundance of possibilities. Customers are advised to avoid getting drawn in by the lowest costs since doing so would ultimately save time.
A vehicle in running condition, which means it can go forward and reverse under its power without using any manpower, is called an operable vehicle. On the other hand, if a vehicle can't move, it will be considered inoperable or non-running.
The driver must need a winch with some extra charges in this case. In other words, the customer must pay the driver extra money to perform this additional service. However, only some transport companies provide this particular service with inoperable vehicles.
The quick answer is yes! You can follow your vehicle while it is route across the seas. Rapid Auto Shipping provides clients an online auto shipping tracking solution that gives transparency and peace of mind.
It lets you know your vehicle's location in real-time, port to port, as it ships between Michigan and the United States Mainland. For updates on land transport, you must contact dispatch or the diver directly.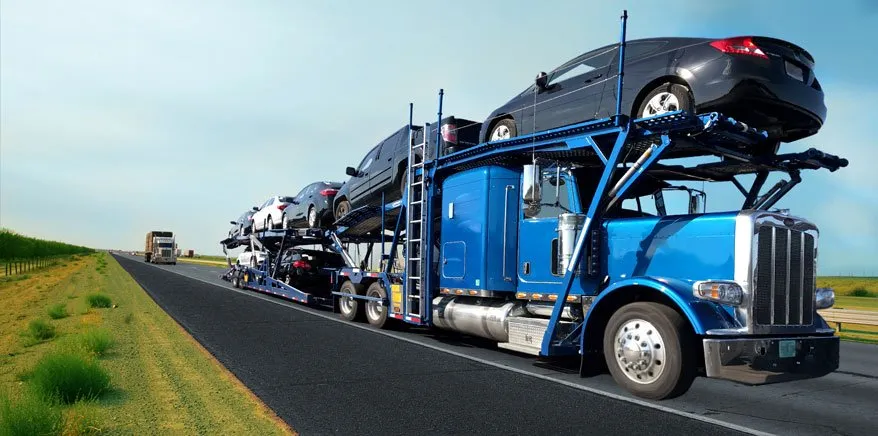 Rapid Auto Shipping is the most well-known towing firm in the United States, with over a decade of expertise. When you call our customer service department, you can count on us to give you an accurate price and timely assistance.
Weekly Schedules: We provide weekly car transport schedules to and from Michigan, reducing delays for your vehicle's departure and arrival.
Competitive Rates: We provide some of the most affordable car shipping rates for Michigan automobile transport. There is no greater deal anyplace else.
Insurance coverage: Yes, the carrier's cargo insurance will cover your vehicle. A specific insurer owns the insurance, and we retain copies of the policy on file for your safety.
We go a step further in securing your vehicle by only working with certificate holders on carrier insurance. This enables us to expedite the filing of a claim on your behalf.
Michigan personalized automobile transport: We aim to locate the most cost-effective way to export your vehicle to Michigan. Because everyone's demands differ, we provide personalized auto transport Michigan services. You may also get help from our dispatch, support, and claims departments.
Online monitoring: Our specialists follow your car and give you with the most up-to-date status at every stage of the delivery procedure.