Overview About Car Transport Service In Wyoming
Wyoming is in the Mountain West sub region of the Western United States of America, with a population of 576,850. Despite being the tenth biggest by land, it is the least populous and densely inhabited state in the contiguous United States. Compared to the rest of the United States, Wyoming has a chilly, dry, and windy environment.

Shipping your automobile or truck to or from Wyoming has always been challenging. Rapid Auto Shipping has decades of in-house expertise shipping a wide range of vehicles and only deals with the safest and most reputable auto movers.

When you need to move a car, truck, or specialized vehicle out of or into Wyoming, you can be sure that our professional car shipping team is on your side.
Rapid Auto Shipping is a Wyoming Car Shipping Company that appreciates all its clients equally and delivers the best Wyoming car shipping companies. We assist clients in delivering their vehicles on schedule and at a fair cost.
We insure their vehicles and transport them safely from one location to another. You may rest confident that you will be paid if your vehicle is wrecked during transit.
We are a bonded and licensed business that all clients can rely on. To plan a ride, clients do not need to pay a deposit. Furthermore, Wyoming car shipping companies provides our customers with trusted carriers to ensure the best possible shipping experience.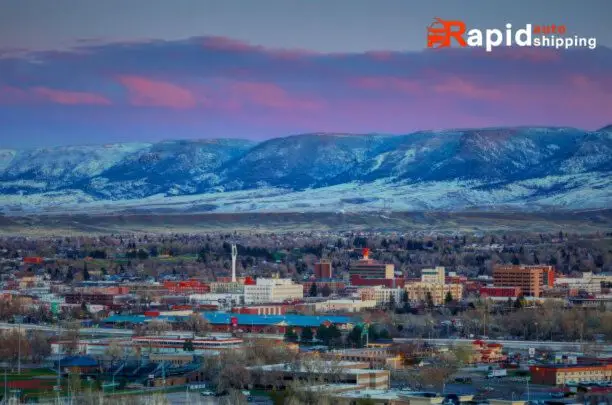 Wyoming automobile shipping costs vary depending on the specifics of your order. These factors include your Wyoming auto shipping order's total driving distance.
According to our study, the average cost of shipping an automobile is roughly $1,650. However, automobile shipping costs are determined by various circumstances, so your expenses will most likely differ.
Short-distance shipments can cost more than $1 per mile, while cross-country shipping can cost as little as $0.50 per mile.
A simple instruction on exporting your automobile to or from Wyoming is all you need to complete the task quickly. This is because automobile shipment in the state is less time-consuming than in other states and can be completed with few complications. You must accomplish the following to send your car:
Get A Quote: Before you get too far into the process, you should understand how much money you must invest. Consequently, one of the first things you should do is seek a price from a car shipping companies in Wyoming. You should also ensure that the quote is simple enough, explicitly describing the expected cost and what it covers.
First, once we receive your order, we will send a car to Wyoming. This often takes a week. We'll keep you updated on major events, such as the time and date of collection, the tracking number, and the truck driver's phone number.
Finalize All No. 1 Auto drivers make every effort to respect any vehicles they transport as if they were their own. Their priority is to keep your car safe throughout delivery. You will sign and acquire a Bill of Lading before the driver departs. After that, the truck driver will call you to finalize delivery arrangements.
Finally, after the automobile arrives in Wyoming, you and the driver will inspect it for damage. It's that simple! At this point, you will also sign the final inspection report.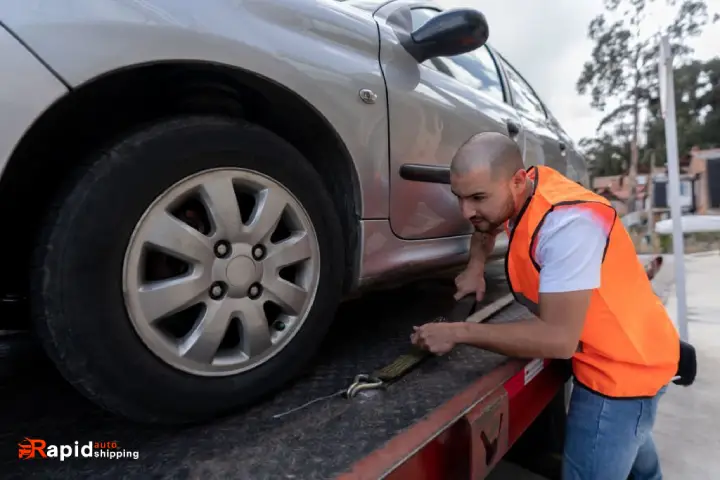 Open Car Transport Services:
We provide the most dependable and timely open car transport service in the United States. We deal with various vehicles, including automobiles, bikes, trucks, boats, etc.
Choosing open car transport services will save you time and money. By electing to have your automobile relocated, you will save money on transportation charges.
You won't have to worry about the gasoline expenditures and miles that come with a long, arduous experience journey.
Enclosed Car Transport Services:
Enclosed car transport service offers the best protection for your vehicle. The weather might abruptly change, affecting your car's safe and damage-free transportation. Hire an enclosed car carrier if you need to transfer a high-end automobile.
The enclosed car transport service gives an extra element of security. This car transport service is highly recommended when transporting a vintage automobile, sports car, luxury yacht, or any other high-end vehicle.
Door To Door Car Transport Services:
Auto transfer from door to door is precisely what it sounds like. It is the most convenient method of shipping an automobile. Our car carriers will immediately pick up your automobile from your door and deliver it to your destination. There is no need for extra pickup or drop-off terminals, which would be inconvenient.
All you have to do is provide the transportation provider with the specific address where your vehicle will be picked up and delivered.
They will ensure that your car is picked up and delivered as near to your selected address as feasible. People with a hectic schedule or who reside in a distant place would appreciate door-to-door car transport services.
Terminal To Terminal Car Transport Services:
When moving your automobile from one area to another, using the terminal to terminal car shipping companies in Wyoming might give considerable ease. A terminal is similar to a car storage facility; you may drop off your vehicle whenever convenient.
The car will be stored until the driver can collect it from the terminal, which will be brought to another terminal for your collection.
This streamlines the procedure for many individuals because you don't have to meet the driver at the pickup or delivery spot at a specific time.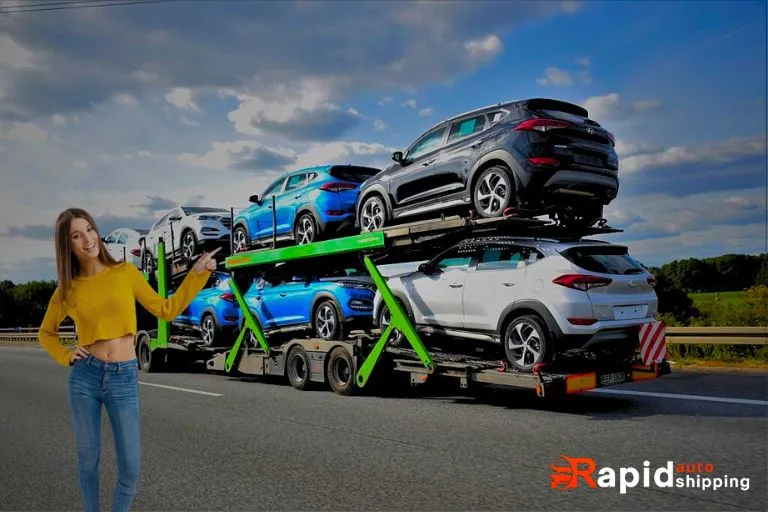 Wash and clean the entire vehicle. After the vehicle is delivered, a clean automobile saves you time.
After cleaning your car, check every element, beginning with the outside. Walk around the vehicle, inspecting and noting its condition, any existing damage, and the condition of all its parts. You should also take pictures as proof and for documentation in case of fresh damage when delivered.
Perform all essential automobile maintenance so that it is ready to use when delivered. Check the car's fluids, battery condition, and tire pressure, but leave the petrol tank around 1/4 full. Disable the alarm and lock the car as well.
Remove detachable parts and personal belongings to avoid damage and loss during transportation.
Finally, notify the driver or the appropriate authority of any further information about the vehicle, particularly technical concerns. As a result, the information is noted, and steps are taken to mitigate any unjustified concerns.
Although purchasing additional travel insurance is an option, most customers choose to avoid excessive expenses. Such expenditures are unnecessary because our vehicles are contemporary and well-maintained.
A suitable auto carrier will not allow vehicles to travel on top of it and will shield its cargo from the weather. To ensure this, we do routine maintenance and replace straps as needed.
Finally, most vehicle transport businesses employ a few routes to carry cars to Wyoming and across the United States. These have been demonstrated to be the safest and most efficient throughout the years.
If our truck driver needs to take a diversion to pick up or deliver your vehicle, he will first assess the region to ensure that it can accommodate a car the size of a transport carrier.
If you arrange auto shipment to/from Wyoming, the delivery of your vehicle might take as little as 1-2 days if the distance is less than 200 miles.
If the journey is more than 2000 miles, it might take up to 9 days. Rest assured that our shipping experts will take every precaution to guarantee that your Wyoming car transport service is effective, swift, and without delays.
Several factors affect your vehicle's transit time to and from Wyoming. Distance, seasonality, driver's hours, weather, diversions, traffic, and road construction are all factors.
We may speed the process if you order our rapid car transport services or our guaranteed pickup if you need your vehicle moved sooner than the regular period.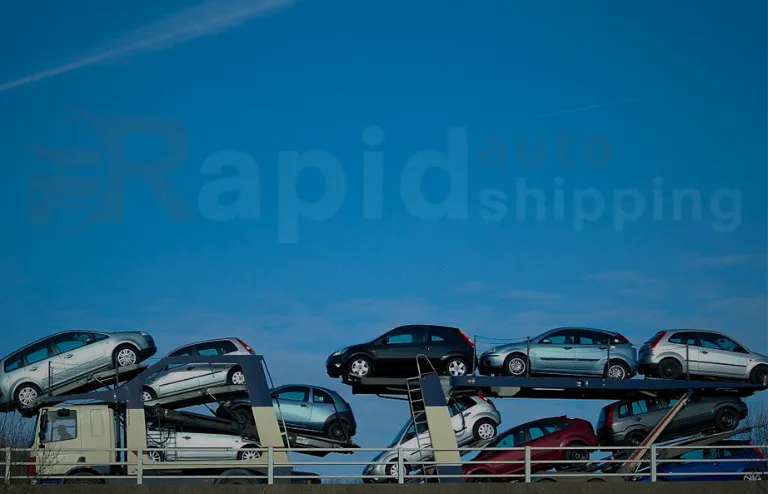 Every winter, thousands of people travel from the north to the south to avoid the cold, mainly to live in the milder temperature of the south.
During the winter, snowbirds migrate from the north to the south for warmth. They return to the north side once winter is done to enjoy the great spring weather.
Though some snowbirds prefer to drive themselves, most people, or so they thought, prefer to have their automobiles sent by auto transport Wyoming. They also have the propensity to arrive at their location quietly.
It did, however, assist them in various ways, including saving time and money and reducing vehicle wear and tear, all of which are advantageous.
MORE ABOUT SNOWBIRD SEASON
A "snowbird route" connects the country's northern and southern regions. Among the most popular snowbird destinations are Arizona, Texas, California, Florida, and other places in the United places.
Customers should avoid being deceived by reduced prices since it wastes their time. Furthermore, prices tend to increase during the snowbird season since drivers have so many options that they always choose the most expensive.
A vehicle in good working order that can move forward and backward without human help is said to be operational. Cars that can't drive are said to be inoperable. In this case, a winch will be necessary, which can incur additional expenditures.
In other words, the driver will bill the client more for this extra service. Only some transport providers, though, provide this service using non-operational cars.
We understand how difficult shipping a car can be. Our skilled team will assist you throughout the shipping procedure, reducing your worry.
Please complete our online form or contact us at +1 (833) 233-4447. I'd want to calculate the cost. Please do so; we are only a phone call away.
Yes, internet monitoring is available 24 hours a day and is constantly updated. When you arrange your shipment, you will be assigned a unique booking number that will allow you to track the status of your shipment online.
Your tracking link will also allow you to live to chat with a shipping representative who will be able to answer any questions you have about the status of your shipment.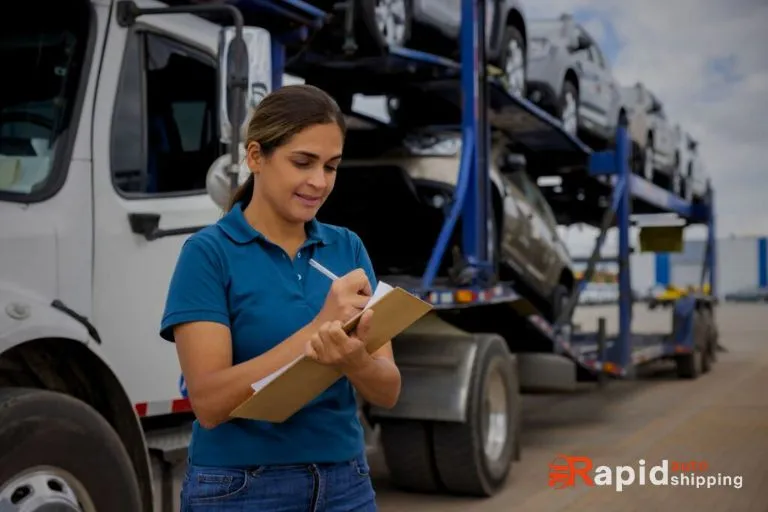 With our step-by-step instructions, transporting an automobile to or from Wyoming is simple. Discover why Rapid Auto Shipping is the country's best Wyoming vehicle transport business.
Fast & Easy: We transfer your vehicle quickly and safely while keeping the procedure simple and worry-free.
Vehicle Tracking: We provide personalized, precise updates at any time during the shipping procedure.
Secure & Reliable: All of our car transportation are completely insured with no additional fees.
No Upfront Deposit: The deposit is only charged when you have been given your driver's name and number, and he is on his way to pick up your car.
Licensed And Bonded: The Federal Motor Carrier Safety Administration has licensed and bonded us, and we have over 1,000 5-star ratings from delighted clients on transport reviews and BBB for Wyoming vehicle shipping services.
Personalized Customer Service: Our staffs of advisers works hard to guarantee you deal with the best vehicle shipping business. We provide simple pickup and delivery, cross-country auto transport Wyoming, continual tracking updates, and 24/7 help at +1 (833) 233-4447. If you want assistance, please get in touch with our customer service department.
Customized Solution For All Vehicles: We ship various automobiles to and from Wyoming, from a Nissan Frontier to a Rolls-Royce. We distinguish ourselves from our competition by providing safe, trustworthy service.