Open auto transport:
The most prevalent technique for automobile transit is open car shipping, also known as open carrier transport. Car haulers use this technique to move automobiles on an open trailer, typically loaded with several other cars.
Multi-car open carrier trailers can handle eight to ten vehicles simultaneously, depending on size, weight, and current shipping needs.
Compared to confined car transport, outdoor transport is significantly less expensive because more automobiles can be moved simultaneously.
Enclosed auto transport:
It is a way of transporting cars in an enclosed trailer. This mode of transportation, frequently used by owners of uncommon and classic vehicles, provides additional security from road debris and weather factors.
However, enclosed transport isn't the best choice for inexpensive car shipment because it can only ship two to three vehicles at a time. Furthermore, because enclosed vehicle transportation services have a smaller customer base, scheduling freedom is limited.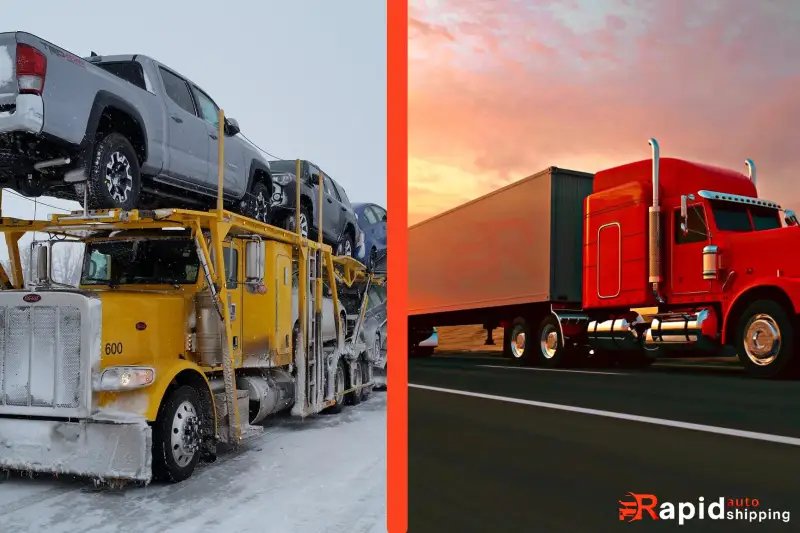 Open car transport is widely regarded as the most favorable choice for most vehicle owners. Enclosed transportation tends to be more costly, making it less common among average vehicle owners who do not typically own vehicles that require such expense.
Furthermore, due to the higher number of available open car carriers compared to enclosed car carriers, your vehicle will likely be shipped promptly.
The only minor drawback is that your vehicle is susceptible to exposure to the elements, such as weather conditions and road debris.
However, the potential risks of using these things are no worse than driving your car on the highway, and incidents causing damage from them are sporadic. The downside is that you may need to clean your vehicle upon its arrival.
On the other hand, enclosed auto transport offers complete protection from the elements. If you have a rare, valuable, old, or highly precious car that you wish to protect from exposure, opting for enclosed auto transport is advisable.
If your car meets any of the following criteria: it was built before 1970, it was driven by 007 in a James Bond movie, or it can accelerate from zero to sixty in under three seconds, then it is highly recommended that you opt for enclosed car shipping.
Enclosed trailers are highly beneficial in safeguarding your vehicle during transportation, whether to your new home or a prestigious car show. They provide a secure and protected environment that guarantees your vehicle arrives at its destination unharmed.
Enclosed auto transport is the preferred choice when transporting a vehicle with low ground clearance. Certain enclosed car carriers are equipped with specialized machinery designed to lift vehicles with support of four inches or less safely.
The cost is the most significant drawback of choosing this option. Many individuals consider this aspect of the service to be a substantial drawback.
As previously stated, an additional cost ranges from 30% to 40%. Another potential drawback that could significantly influence the decision is the relatively longer duration it may take due to the limited availability of enclosed carriers.
The typical cost for enclosed car shipping is $1,000 to $2,000, whereas open transport generally ranges from $500 to $1,000. The cost per mile for enclosed car shipping is typically 50 to 100 percent higher than open car shipping.
The final cost of your car shipment can be influenced by various factors, regardless of your selected shipping method. Some examples of these are:
Distance:
Long-distance transportation is typically more cost-effective per mile but incurs higher overall expenses.
Destination:
Shipments to popular locations may be more affordable.
Vehicle make, model, and year:
Shipping costs for expensive and new cars are typically higher.
Type of shipment:
In general, shipping from one terminal to another is usually more cost-effective compared to door to door delivery.
Vehicle condition:
Moving operable vehicles is significantly more cost-effective.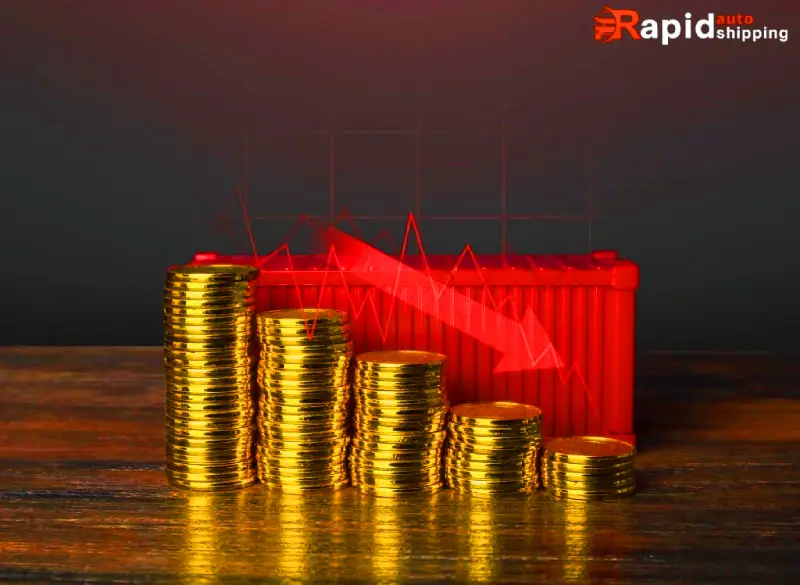 Open transportation is typically more cost-effective than enclosed transportation for the same journey. Open transit is more cost-effective due to its higher prevalence and lower skill requirements.
Enclosed transport is a specialized service designed to provide automobiles with the utmost protection. Enclosed carriers are not only more expensive, but they also have a limited capacity due to their ability to accommodate fewer cars.
Open vehicle transport refers to a method of transporting vehicles where they are loaded onto a trailer that is exposed to the open air.
open vehicle transport is a method of transporting cars that are not enclosed, which means that the vehicles are exposed to various elements such as rain, snow, wind, and dirt.
open vehicle transport is a commonly chosen method for shipping vehicles due to its cost-effectiveness, making it a popular choice among auto transporters.
Open auto transport involves a truck driver collecting the car from its starting point and transporting it to the desired destination.
Typically, the driver will load the vehicle onto an open-air trailer and transport it to the desired destination. After the car has been unloaded at the destination, the driver will return to the point of origin to pick up the next vehicle.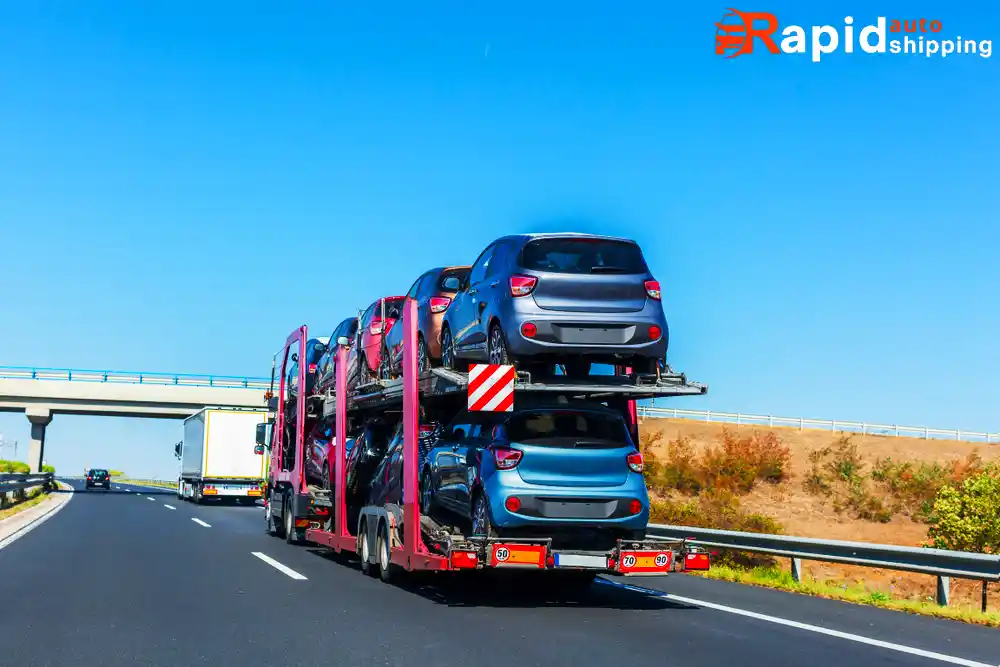 Enclosed car carriers are precisely as their name suggests - they provide a fully enclosed space for transporting your car. This indicates that your vehicle is shielded from various weather conditions.
Enclosed carriers are known for transporting fewer cars, meaning your vehicle will receive more individual attention throughout the transportation process.
If you are searching for the most secure method to transport your vehicle, an enclosed carrier is the ideal choice. However, it is essential to note that they come with a few caveats. Firstly, closed carriers tend to be more costly than open carriers.
Secondly, you must locate a carrier that can transport your car on the date you have in mind. However, if you can manage it, it is undoubtedly worthwhile to incur the additional expenses and exertion to ship a car.
The company expert review team gathers data from hundreds of car shipping companies to provide customers with accurate and impartial information to create lists of the top carriers. Each area receives a score and an overall weighted number of 5.0 stars.
Shippers with a history of good company practices and expert recommendations obtain the best marks in this area.