What's In This Article?
Customers can rent these vehicles for various purposes, such as vacations, business trips, or when their personal cars are undergoing maintenance. Car rental services typically involve selecting a vehicle, specifying the rental period, and agreeing on the rental terms and conditions, including insurance coverage and mileage restrictions.
Car rental services provide a practical way to access transportation on-demand without the long-term commitment of vehicle ownership, making them a popular choice for a variety of travel needs.
Rental car logistics solutions refer to the processes and systems used by car rental companies to manage their fleet of vehicles efficiently and provide a seamless experience for customers. These solutions encompass various aspects of the rental car business, including vehicle scheduling, maintenance, storage, distribution, and customer service.The components of rental car logistics solutions are:-
Vehicle Inventory Management:
Rental car companies need to keep track of their vehicle inventory, including the types of vehicles available, their availability status, and their maintenance schedules. This information helps them allocate vehicles to customers and ensure they are in good condition.
Reservations and Bookings:
Rental car logistics involve managing reservations and bookings made by customers. This includes coordinating pickup and drop-off locations, ensuring vehicle availability, and handling changes or cancellations efficiently.
Fleet Maintenance:
Regular maintenance and servicing of the rental fleet are crucial to keeping vehicles in top condition. This involves scheduling routine inspections, repairs, and cleaning to ensure the safety and reliability of the vehicles.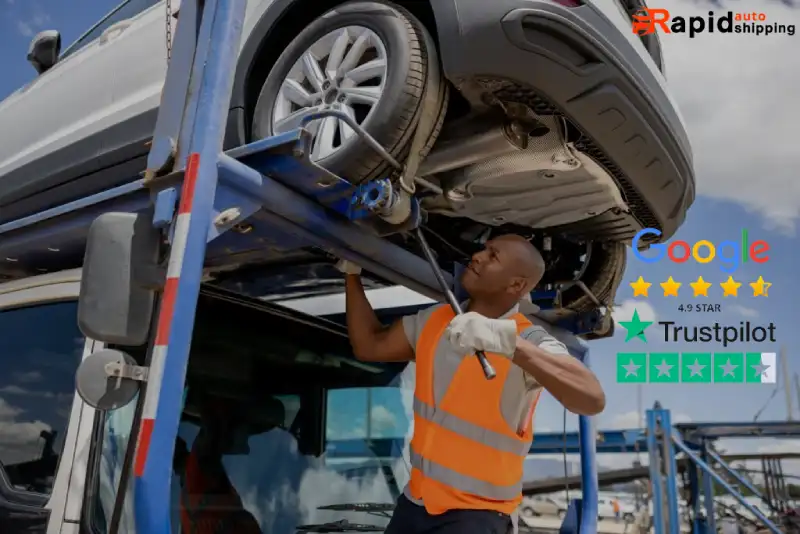 Vehicle Transportation:
Rental car companies often need to move vehicles between different rental locations to meet customer's needs and demands. Efficient vehicle transportation logistics ensure that vehicles are available where and when they are needed.
Customer Service:
Providing excellent customer service is a fundamental part of rental car logistics. This includes addressing customer inquiries, resolving issues, and ensuring a smooth and pleasant rental experience.
Technology Solutions:
Many rental car companies use advanced software and technology solutions to streamline their logistics operations. These tools can include reservation and booking systems, fleet management software, GPS tracking, and mobile apps for customers.
Return and Inspection Process:
Managing the return of rental vehicles involves inspecting them for any damage and processing their return efficiently. Timely and accurate return and inspection processes are critical for customer satisfaction.
Overall, effective rental car logistics solutions are essential for providing a hassle-free and reliable service to customers, maximizing vehicle utilization, and optimizing the profitability of rental car businesses.
These logistics systems help rental car companies maintain their fleet, meet customer demand, and ensure a positive experience for those who rely on their services.
Renting a car for moving offers a practical and flexible solution when facing the need to transport your belongings from one place to another. Whether you're moving to a new home, relocating to a different city, or simply moving large or bulky items, a rental car can simplify the process.
Rental companies typically offer a range of vehicle sizes, from vans and pickup trucks to box trucks and moving trucks, accommodating various moving needs. Renters can select the appropriate vehicle size, plan the rental duration, and take advantage of additional services like loading equipment, such as moving dollies or furniture pads.
With the freedom to pick up and drop off the rental at convenient locations, renting a car for moving allows for a stress-free and cost-effective way to handle the logistics of your move.
Renting out your car can provide an additional source of income, but the exact amount you can make varies widely. Numerous factors come into play, including the make and model of your vehicle, your location, the condition of your car, and the platform you choose to list it on.
In general, popular and well-maintained vehicles in high-demand areas can earn more. The rental duration also impacts your earnings, with short-term rentals often commanding higher daily rates. However, it's crucial to consider expenses such as insurance, maintenance, cleaning, and platform fees, which can eat into your profits.
Additionally, you should be aware of local regulations and insurance implications. Renting your car can be a lucrative opportunity, but it requires careful planning and an understanding of the market in your area.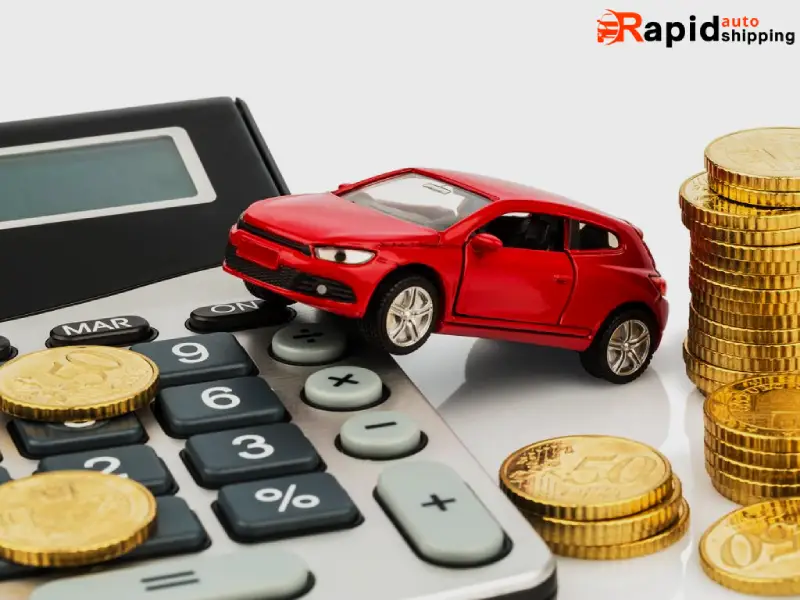 Renting out your car can be safe if you take the necessary precautions. Using a reputable car-sharing platform, keeping your vehicle well-maintained, understanding your insurance coverage, and communicating clear guidelines to renters can help ensure a secure and positive experience.
However, thorough planning and adherence to safety measures are essential to minimize risks and protect both your renters and your car.
Things to know more Auto Rental industry
To gain a deeper understanding of the auto rental industry, consider the following key points:
Industry Trends:
Stay informed about current trends and developments in the car rental industry. This includes advancements in technology, changes in customer preferences, and evolving business models.
Pricing and Fees:
Understand the pricing structure, including daily or weekly rental rates, additional fees for services like insurance, fuel charges, and other potential costs. Be aware of discounts, loyalty programs, and promotions.
Rental Policies:
Learn about rental policies, including age restrictions, driver's license requirements, minimum rental periods, and deposit or credit card hold policies.
Insurance Options:
Explore the various insurance options offered by car rental companies, including collision damage waiver (CDW), liability insurance, and personal accident insurance. Understand how your personal auto insurance may apply to rental cars.
Vehicle Categories:
Get to know the different vehicle categories available for rent, from economy cars to luxury vehicles, SUVs, vans, and specialty cars.
One-Way Rentals:
Understand the policies and costs associated with one-way rentals, which allow you to pick up a vehicle at one location and return it at another.
Online Booking and Mobile Apps:
Explore the online booking process and mobile apps offered by car rental companies. These tools often provide information about vehicle availability, pricing, and reservation management.
Regulations and Legal Considerations:
Be aware of the legal and regulatory aspects of renting a car, such as local and international driver's license requirements and any specific rules and restrictions in the area where you plan to rent a vehicle.
By exploring these aspects of the auto rental industry, you can make informed decisions when renting a car and ensure a smoother and more enjoyable rental experience. Additionally, staying up-to-date on industry trends and best practices will help you make the most of your car rental experience.
Introducing Rapid Auto Shipping – Your Ultimate Car Rental Partner!
Are you a car rental company looking for a reliable and efficient transport solution for your vehicle fleet? Look no further, because Rapid Auto Shipping is your best choice for hassle-free and cost-effective transportation services.
why we're the perfect match for your car rental business:-
Dependability:
With a proven track record of on-time and secure vehicle transport, we ensure your rental fleet is always where you need it, when you need it.
Nationwide Coverage:
Our extensive network spans the entire country, guaranteeing seamless transportation no matter where your rental locations are.
Efficiency:
We understand the importance of getting your vehicles to customers promptly. Our streamlined logistics and cutting-edge technology ensure quick turnarounds and optimal vehicle availability.
Safety First:
Our commitment to safety is unwavering. We employ skilled professionals and use state-of-the-art equipment to keep your vehicles secure during rental transport.
Cost-Effective:
Our competitive pricing and tailored solutions are designed to minimizing rental transportation costs.
Customer Support:
Our dedicated team is available around the clock to assist you, making sure you experience top-notch customer service.
Flexibility:
We work with both short-term and long-term rental providers, accommodating your schedules and preferences for rental com.
Rapid Auto Shipping is your trusted partner, delivering efficiency, reliability, and peace of mind. Let us handle your transportation needs, so you can focus on providing the best car rental experience to your customers. Contact us today and experience the Rapid Auto Shipping advantage for your car rental company!