There are a variety of options available for transporting your vehicle across the nation. Open Transport Car Shipping is a popular option, as it offers a number of advantages over other shipping methods.
This article examines open auto transport car cargo, its benefits, and how it differs from other shipping methods.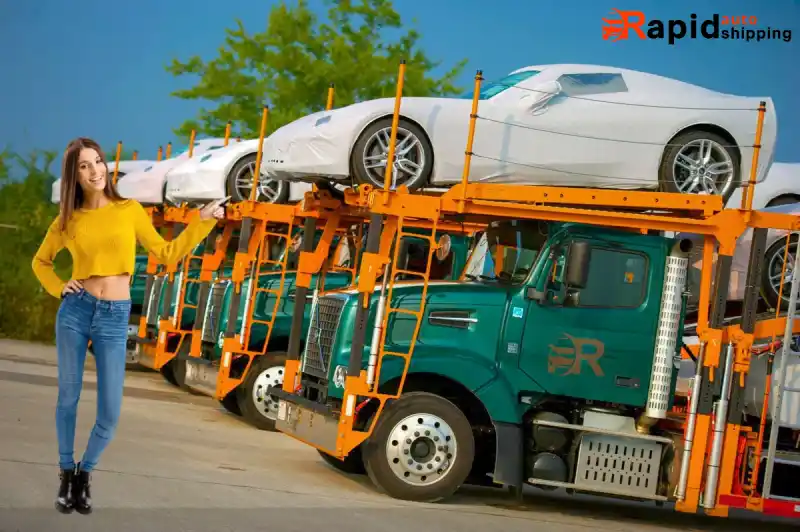 Open Transport Car Shipping is the most common and cost-effective method. For automobile owners, dealerships, and manufacturers, this method uses an open trailer to move multiple autos. This car shipment has pros and cons.
If you need to ship cars hundreds or thousands of miles across the country, open transit is best. Your car is carried on an open trailer with numerous others, making it cheaper than alternative options. It also has more pick-up and delivery times to fit your schedule.
Many consumers, dealers, and manufacturers prefer open-transport car shipments. It's ideal for average auto owners who want to ship their cars large distances, relocate, or send auction cars. It works well for dealerships and car manufacturers transporting several vehicles.
Depending on distance, weather, and other variables, Open Carrier Car Shipping can cost hundreds to thousands. Brokers can provide bids and help transport cars. These organizations have skilled people to safely handle the process and transport your vehicle.
There may be some differences between open-air and closed-air conveyance.
A single car
When fully extended, the term "single-car open-air transport" refers to a trailer with capacity for only one vehicle. Throughout the transfer, your vehicle will be secured and left in its designated location on the trailer.
This mode of transportation eliminates the need to wait for the delivery of other automobiles or concerns about different vehicles, so there will be no need to wait.
Despite this, it is still quite expensive, as you must pay for the entire journey rather than splitting the cost with other passengers. This prohibits cost-sharing with other consumers.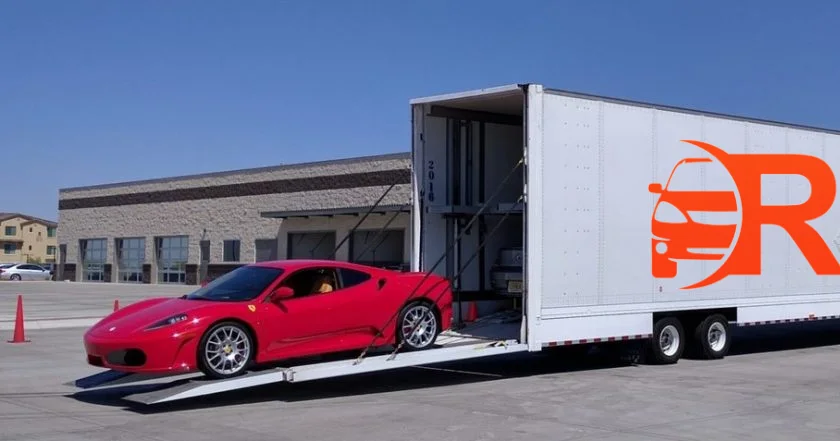 Only one tier
Your vehicle will travel alongside a limited number of other vehicles, as single-level Open Carrier Car Shipping can accommodate many automobiles.
You are not required to interact with other consumers; it is still a rapid method. It is more affordable and accessible compared to single-car open-air transportation.
Multi-Level
Multiple-level open carriers are frequently used for vehicle transportation because they can convey the majority of automobiles in a single trip.
They have the most affordable rates and are simple to schedule, but they transport many vehicles on each voyage, which may cause a delay.
You have two primary options when transporting a vehicle: open transport and enclosed transport. While enclosed transport provides greater protection for your vehicle, open transport continues to be the most popular option for a number of reasons.
The Accessibility
An important advantage of Open Transport Car Shipping is its affordability. Because open transport carriers can transport more vehicles simultaneously than enclosed transport carriers, the cost per vehicle is substantially lower.
This makes Open Carrier Car Shipping a more appealing option for customers who must send their vehicles on a budget.
Availability
Another benefit of Open Transport Car Shipping is its accessibility. Because open transport carriers are more prevalent than enclosed transport carriers, it is more likely that an open transport carrier will be available when required.
This is especially useful if you must transport your vehicle on short notice or during a busy time of year, such as the holidays or moving season.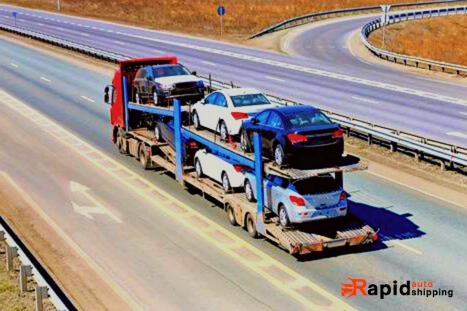 Versatility
In addition, Open Carrier Car Shipping provides more flexibility compared to enclosed transport. If you need to transport a large vehicle that cannot fit in an enclosed trailer, Open Carrier Car Shipping may be the only available option.
You may conveniently transport all of your vehicles at once thanks to the capacity of open transport carriers to carry several vehicles of various makes and models.
Enhanced Visibility
Lastly, Open Carrier Car Shipping provides enhanced visibility, which can benefit you and the transport company. Inspecting vehicles during transport is simpler for shippers when using open auto transport trailers because these trailers are exposed to the elements.
And because your vehicle is visible to everyone passing by, it is less likely to be stolen or vanish.
Enclosed and open auto transport is different. Open carrier transport moves your automobile on an open trailer. Your vehicle is exposed, but it's cheaper.
Our consumers love it since it's fast, secure, and easy. Your vehicle is safeguarded on all sides with enclosed auto transport.
These factors should be considered while choosing enclosed and open auto transport. Open-air automobile transport works for most vehicles and their owners. Open carrier transport is cheaper, and road damage is minimal.
There are many options for car cargo, but if your vehicle is standard and you're looking to save money, we recommend open carrier transport. Automobile dealerships select it for this reason and because it is a safe, dependable, and quick option.
Open and enclosed car transport are both viable options. Still, each is required in particular situations, and we've found that open carrier car transport can accommodate the overwhelming majority of car transports.
When selecting the proper shipping method, cost is always a consideration. However, our transport services do not have a set price; rather, an estimate is created for each unique circumstance, with numerous factors influencing the final quotation. The dimensions and mass.
There is a limit to the number of vehicles that carriers can transport and a load limit. Shipping will be more costly the heavier the cargo.
Season of the year
Summer is the busiest season for this service, so prices are typically higher between Memorial Day and Labor Day.
Distance
Costs for labor, tolls, and fuel also affect the final estimate. The greater the distance your machine must travel, the higher the cost.
Manufacturer and model
Vehicles that require more protection are more expensive.
The extent
In addition to the manufacturer and model, the length of the machine can impact the price. Smaller vehicles allow for more space in the truck, allowing carriers to transport more items.
Before our chauffeurs arrive to collect your vehicle, we recommend that you prepare it for the move. Here is what you must do before shipping the vehicle:
Rinse it
During this process, you can examine for existing damage. This is crucial, particularly when using an open auto transport truck.
Deactivate all alarm systems
Deactivate all alarms in the vehicle.
Internally clean
Your machine may be jostled a bit during the transfer; cleaning will prevent items from being thrown around.
Examine for air leakage and pressure
Not having your tires properly inflated may increase the likelihood of tire damage.
Three straightforward procedures are required to ship a vehicle: You must first obtain a quote from an auto transport company and schedule your shipment.
Second, your vehicle will be collected from the location of your choosing. Your vehicle will be transported to you and delivered.
Schedule a vehicle transport through Rapid Auto Shipping
The finest open transport service for you should make shipment scheduling easy. That's our specialty.
Your vehicle is collected, and the vehicle transport journey commences
Our knowledgeable Rapid auto shipping coordinators are standing by to reserve your place with one of our seasoned and trustworthy vehicle transporters.
Our open auto shipping service transports your vehicle to its final destination.
We are a custom-made vehicle transportation company. You can contact your auto transporter at any time for information about your vehicle's shipment.
To prepare your vehicle for transport, we advise you to:
Disable all vehicle-installed alarm systems;
Remove any unattached components;
Secure or remove all fragile accessories;
Secure or remove all accessory attachments;
Wash your vehicle so that you can accurately complete the condition report and the BOL when the driver takes up your vehicle.
If you have one, remove your toll transponder;
If your service is standard, you cannot have more than 100 pounds of personal belongings in your vehicle.
Ensure that you give the carrier a set of keys.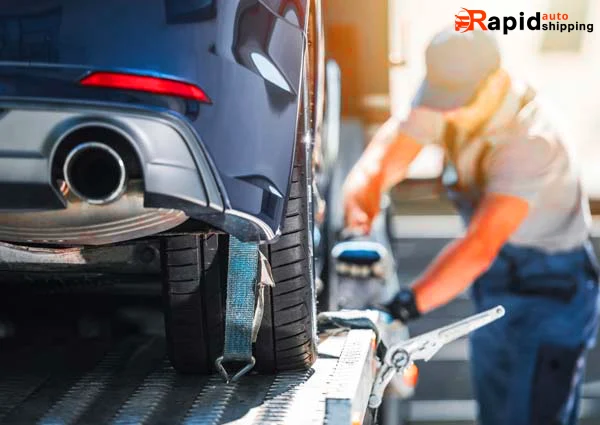 Every detail,
No payments upfront. Before a travel carrier is selected, there will be no additional costs. Obtain a free estimate on your conveyance immediately!
Gratuitous Insurance
Each transfer is entirely insured, protecting your vehicle from pick-up to delivery.
Carriers in the Country
All of the carriers in our network are rigorously screened and insured. Thanks to the thousands of participants nationwide, we have a page for each course.
The best team for accomplishing the mission
Our team of experts in the field understands how to deliver your vehicle when and where you need it.
Communication
The most crucial letter! Hire a specialist in shipping to manage and inform you about your journey from start to finish.
Extended Hours
We are available 24 hours daily, from early morning until late evening.