Overview About Car Transport Service In Kentucky
Kentucky is a state in the South-eastern United States with a population of 4.5 million, bordered on the north by Illinois, Indiana, and Ohio, on the east by West Virginia; and the north, Maryland and Virginia frames; on the south, it is bordered by Tennessee; and on the west, it is bordered by Missouri. The Ohio River runs through the state's northern boundary. The state capital is Frankfort, and the two largest cities are Louisville and Lexington. Car transport services in Kentucky are easier to come by. Auto transport companies prefer routes to and from large cities with broad metropolitan areas. It's not surprising, given that large cities have more residents and customers. However, auto transportation to and from Kentucky is most favoured through the state's largest cities, notably Louisville.
Rapid Auto Shipping is a Car Shipping Kentucky Company that treats all its clients equally. We help customers transfer their vehicles on time and at a fair rate.
We ensure their automobiles entirely and deliver them from door to door safely. You may rest easy knowing that you will be paid if your car is destroyed during transportation.
We've got you covered; our insurance provider will handle the claim efficiently and fast. We bonded and licensed a company that all clients may trust.
Customers can reserve transport without putting down a deposit. Furthermore, we supply trusted carriers to our customers so that they may have the best transportation experience possible.
The average cost of car transport service across the country is $1,650. However, cross-country movements represent a tiny demographic.
Shipping your automobile might cost as low as $0.58 per mile or as much as $2 per mile. The amount you pay is determined by some variables over which you may or may not have total control.
We're excited to pick up your Kentucky automobile shipment order! Contact us immediately, or use our quote calculator to book online shipping.
Here's how we transport automobiles to and from Kentucky.
Request a price and make your purchase here:
Fill out the automobile shipping quote form, send an email to [email protected], or phone +1 (833) 233-4447 to contact us.
We will email you after your purchase has been placed with vital information such as pickup time and date, tracking number, and the truck driver's identity.
Car Pickup: After you have prepared your car, our skilled driver will check it, pick it up from your door, and transfer it to your desired location. You can contact us at any moment for tracking updates throughout transit.
Receive the car: You will receive your car at your home using our door-to-door delivery service. You can pick up your car once you have signed the bill of lading and the inspection report.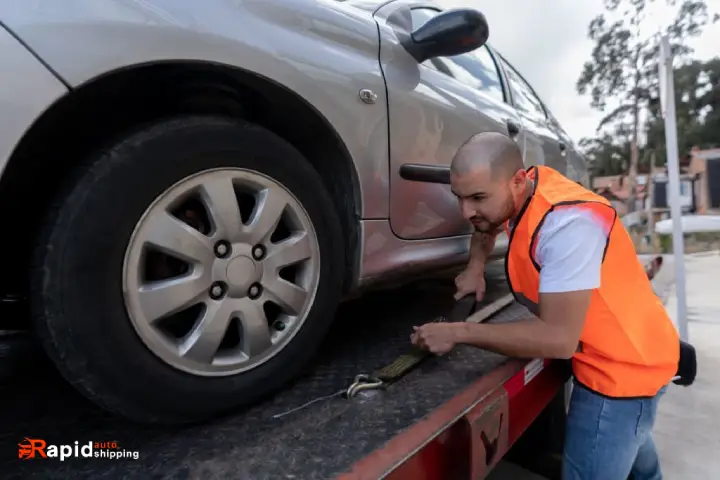 Open Car Transport Service:
Open car transport service is one of the most cost-effective ways to export your vehicle while ensuring total security and protection. Customers appreciate it as an alternative form of transportation for their vehicles. In appearance, open trailers resemble double-decker vehicle trailers.
Each car is securely fastened to guarantee that it does not move throughout the journey. With open car shipping, your vehicle will reach its destination safely and within a few days, depending on the distance.
Enclosed Car Transport Service:
Kentucky experiences bad weather from all directions. Kentucky is an actual four-season state with four different seasons of weather.
Whatever the weather, you'll want to engage with a Kentucky car shipping service company that understands how to protect your huge investment, whether it's a luxury sedan or a high-end SUV.
Send your vehicle shipping to Kentucky via enclosed car transport companies in Kentucky to avoid damage from rain, hail, high winds, wind-blown debris, and snowfall while looking for automotive shipping in Kentucky.
Door To Door Car Transport:
A door to door car transport service is the most convenient method of delivering your automobile. It's not painful. First, choose an address where your car will be picked up and returned. The carrier will pick up and deliver your vehicle as near to the selected address as is safe and legal.
Terminal to Terminal Car Transport:
Terminal to Terminal Shipping, as the name indicates, requires you to drive the vehicle you wish to send to a terminal authorized by your carrier.
When your car is ready for shipment, the carrier loads it into an appropriate mode of transportation and transports it to a destination terminal. The car transport companies in Kentucky service provider may store the vehicle at this pick-up station depending on its timetable.
Wash and clean the entire vehicle. After the vehicle is delivered, a clean automobile saves you time.

After cleaning your car, check every element, beginning with the outside. Walk around the vehicle, inspecting and noting its condition, any existing damage, and the condition of all its parts. You should also take pictures as proof and for documentation in case of fresh damage when delivered.

Perform all essential automobile maintenance so that it is ready to use when delivered. Check the car's fluids, battery condition, and tire pressure, but leave the petrol tank around 1/4. Disable the alarm and lock the car as well.

Remove detachable parts and personal belongings to avoid damage and loss during transportation.

Finally, notify the driver or the appropriate authority of any further information about the vehicle, particularly technical concerns. As a result, the information is noted, and steps are taken to mitigate any unjustified concerns.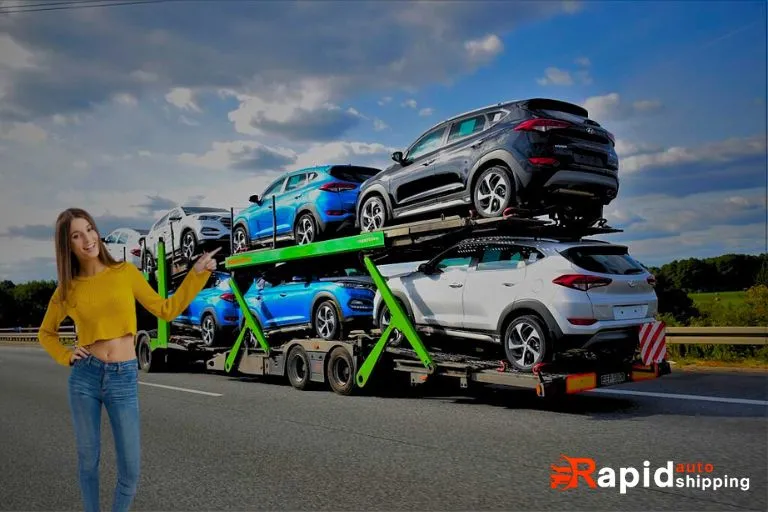 A dependable car shipping service is dependent on the safe delivery of vehicles. As a consequence, Kentucky Car Transport prioritizes your safety.
You can make a claim if your car is damaged since auto shipping insurance covers accidents. The worst that may happen during car transport to Kentucky would be a ding in one of the automobiles caused by flying debris or bad weather.
However, if you choose trustworthy, up-to-date shipping firms and take the necessary procedures, your cargo should arrive without incident.
There are various options for shipping an automobile across great distances, including driving it yourself or hiring a driver. However, both approaches are time-consuming and costly, so you should hire a car transport service provider to handle the task.
Car shipment from Kentucky takes a few days for small distances of less than 200 miles, which is relatively swift. Longer journeys, such as 2,000 miles or more, will take longer.
A typical figure is up to 9 days. But feel free about the timeline since we'll do everything possible to provide you with a pleasant and hassle-free service with a speedy response.
You may get a price for transporting your vehicle by using our rapid online auto shipping quote calculator above or by calling+1 (833) 233-4447 and speaking with one of our car transport pricing consultants.
To calculate your quotation, we need to know where you are shipping from and to, what sort of car you want to send, and when your vehicle will be available.
Thousands of people relocate from the North to the South every year in the winter due to the freezing weather, primarily to live in the warm weather of the South.
Snowbirds migrate from the North to the South during the winter. Following the end of the winter season in the North, they returned to their homes to enjoy the flowering spring weather.
Some snowbirds chose to drive themselves to their destination, but most prefer to have their cars shipped by auto shipping firms, or so they believed. And they have a habit of flying to their goal in a subdued manner.
It did, however, assist them. However, it aided them in various ways, including saving time and money and, most importantly, reducing wear and tear on their vehicles, which is crucial.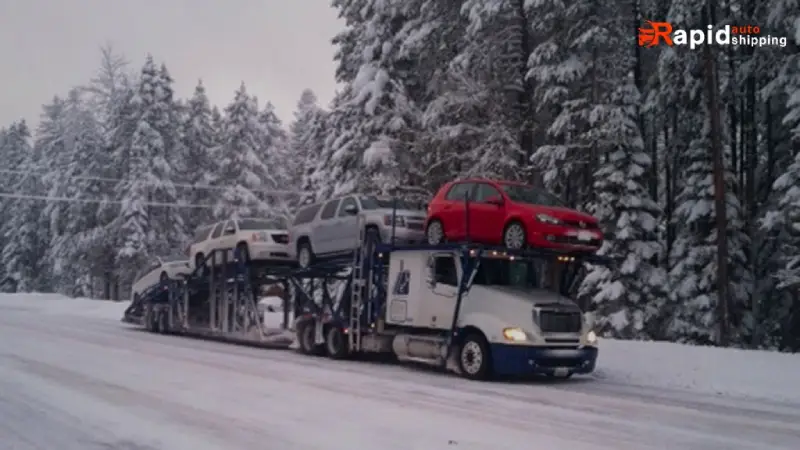 Snowbirds go to Arizona, Texas, California, Florida, and other places nationwide. All snowbird paths flow from north to south. Furthermore, drivers have so many alternatives during the snowbird season, so they always select the most costly.
Customers are urged to refrain from being swayed by the lowest prices since they will squander their valuable time.
An operable vehicle is in good operating order and can go forward and backward without the assistance of humans. A car that cannot move is considered inoperable or non-running. In this case, the driver must hire a winch, which will cost extra money.
In other words, the consumer must pay the driver extra money to do this additional role. However, only some transport companies provide this service with non-operational vehicles.
Online monitoring is accessible at all hours of the day and night and is always current. When you organize a shipment, you will be assigned a unique booking number that will allow you to track the progress of your cargo online.
Additionally, your tracking link will allow you to contact a shipping specialist online who can answer any questions you may have concerning the status of your delivery.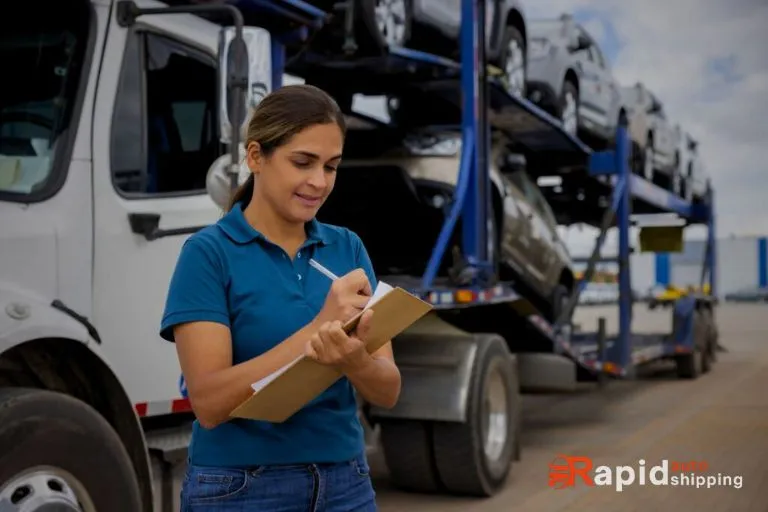 With our step-by-step instructions, transporting an automobile to or from Kentucky is simple. Discover why Rapid Auto Shipping is the country's best Kentucky vehicle transport business.
We are licensed and bonded by the Federal Motor Carrier Safety Administration. We have over 1,000 5-star evaluations from delighted clients on transport reviews and the Better Business Bureau for Kentucky car transport services.

More than 16 years of expertise moving autos to Kentucky. Allow our knowledgeable staff to assist you with Kentucky automobile shipping.

Personalized Customer Service: Our team of advisers works hard to guarantee you deal with the best vehicle shipping business. We provide simple pickup and delivery, cross-country automobile transportation, continuing tracking updates, and 24/7 help at +1 (833) 233-4447. If you want assistance, please get in touch with our customer service department.
Customized Solution for All Vehicles: We ship various automobiles to and from Kentucky, from a Nissan Frontier to a Rolls-Royce. We distinguish ourselves from our competition by providing safe, trustworthy car transport to Kentucky service.