Overview About Car Transport Service In Oregon
Oregon is a state in the Pacific Northwest of the United States, with a population of 4.2 million people. It is the ninth-largest and 27th-most populated of the 50 United States.

The Columbia River forms part of Oregon's northern border with Washington; Portland is Oregon's most common shipping destination—the Portland metropolitan area, which covers aspects of the south Washington State. Portland is the largest and most easily accessible city in the state. Car shipping Oregon may assist you in getting your automobile where it needs to go while minimizing wear and tear.

Whether you're a snowbird moving for the season or a vehicle collector traveling for an auto show, the top auto transport companies can transport your car from point A to point B safely and securely.
Rapid Auto Shipping is an Oregon car shipping company that appreciates all of its clients equally and offers the best car transport services. We help customers have their automobiles delivered on time and at a fair rate.
We insure their automobiles entirely and securely move them from one area to another. You may be confident that you will be paid if your car is damaged while transported.
We've enclosed you; our insurance provider will quickly handle the claim. We bonded and licenced a company on which all clients may trust. Customers are not required to pay a deposit in order to schedule a ride.
We supply trusted carriers to our customers so they may have the best transportation experience possible with auto transport companies in Oregon.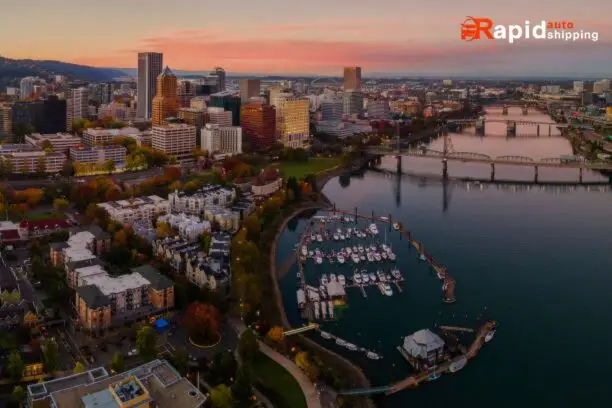 For small distances (1-500 miles), car shipment costs roughly $1.96 per mile or $588 for a 300-mile journey. Long-distance travel will cost you around $.93 per mile (500-1500 miles) or $930 for 1000 miles. Extended trips (1500+ miles) cost about $.58 per mile, or $870 for a 1500-mile journey.
We understand that automobile owners would not trust any car shipping firm to transport their vehicles over state lines; they want to experience a good reputation.
The easiest method to answer the question "How to ship my car to Oregon" is to show you how our auto transport company operates. This is how we do it:
First, once your order is placed, we'll start moving a car to Oregon. This usually happens within a week. We'll continue updating you on important information, including the time and date of pickup, tracking number, and the truck driver's number.
Then, the truck driver will call you to finalize delivery plans. Rapid Auto Shipping drivers strive to care for all vehicles carried as if they are their own. Protecting your car against any damage from delivery is their ultimate concern. You'll also sign and receive a Bill of Lading before the driver leaves.
Finally, when the vehicle arrives in Oregon, you and the driver will inspect it for damage. It's that easy! You will also sign the final inspection report at this time.
Rapid Auto Shipping aims to be the #1 Oregon auto transport company in the United States by always providing exceptional customer service.
Our customer service distinguishes us from other auto transport companies, and you can rely on us from the moment we leave your house until the moment it gets to its destination.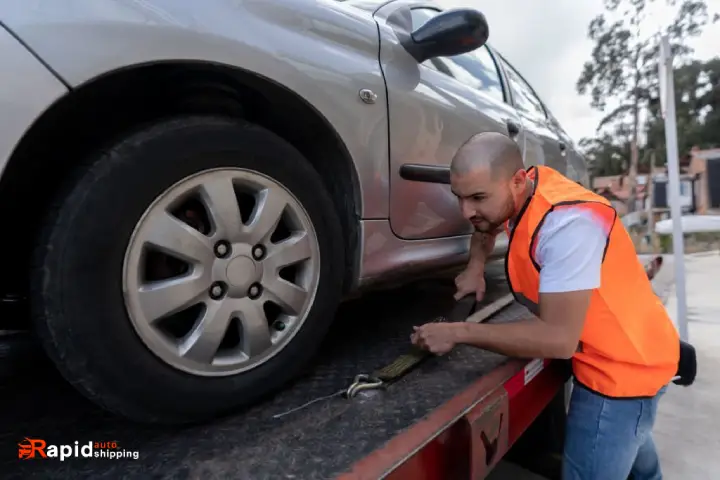 Open Car Transport Service:
This is the cheapest and most usual choice when shipping an automobile. Your automobile is loaded into an open carrier and driven to its destination.
All cars are securely locked; however, as the name implies, they are exposed to the weather throughout the drive, which may not be suitable for particularly valued automobiles.
Enclosed Car Transport Service:
Enclosed auto transport is a kind of auto transportation that offers vehicle protection. This is an excellent car shipping Oregon alternative for transferring an antique or expensive vehicle. Enclosed carriers can typically transport only a few automobiles at a time, generally up to seven vehicles.
Expedited Car Transport Service:
When you need to get your automobile to a new city, you want it there as soon as possible. Using an expedited car shipping business is the most efficient and cost-effective option to get your vehicle from point A to point B.
With Rapid Auto Shipping accelerated car transport service, you may enjoy perks that are not accessible with other car shipping solutions.
As a priority customer, you will receive one to two-day pick-up and storage choices to fit your needs. Selecting expedited vehicle shipment with Rapid Auto Shipping ensures your vehicle is in the finest possible hands.
Lowboy Car Transport Service:
There are often building projects across the Silicon Forest, Oregon's counterpart to Silicon Valley, and home to a concentration of high-tech enterprises such as Xerox, Tektronix, and Intel.
Construction teams frequently ask for help moving equipment such as dozers, telehandlers, excavators, and more, whether working in the Beaverton and Hillsboro area, farther west to Bend, or down south to Medford, Oregon. Instead of taking trained employees away from their specialty to move equipment, crews must keep them working.
That's why construction teams across the state rely on Oregon auto transport Oregon specialists to guarantee they remain on schedule and everything arrives safely at the project site - they turn to Rapid Auto Shipping's Oregon equipment transport experts and lowboy teams.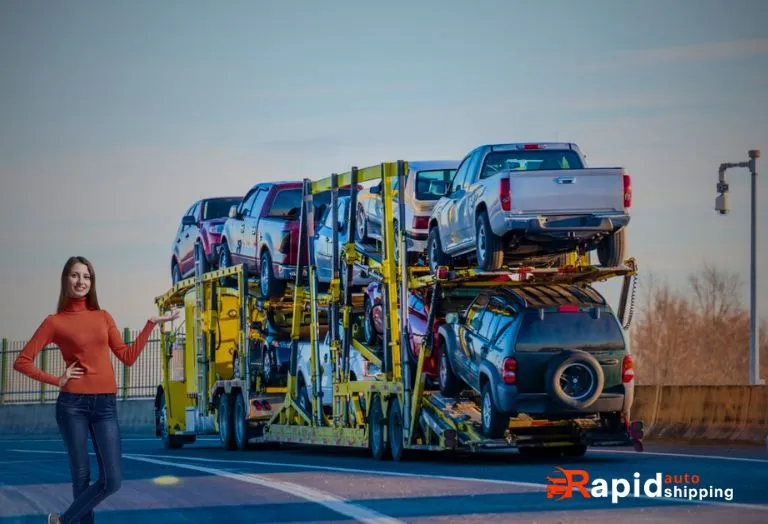 Preparing your vehicle for shipping is critical for it to arrive on time. Here are the eight things you must do before a car shipping Oregon company picks up your vehicle.
Thoroughly clean your automobile: Washing your car discloses the vehicle's state, allowing you and the goods forwarder to account for any damage accurately.
Take pictures of the vehicle's condition: Photograph all regions of the vehicle, including close-ups of damaged areas. Take note of any dings, dents, scratches, or other aesthetic flaws on the car.
Remove any loose or customized pieces: Remove any flexible or customized objects from the interior and exterior of the vehicle, such as luggage or bicycle racks, spoilers, detachable stereos and GPS systems, and other valuable aftermarket modifications unrelated to the mechanical running of the vehicle.
If you are shipping your automobile in a container, you can stuff it with personal goods. However, it must be driven in and out, so please keep all windows and mirrors open. We will also require clean brake systems and Manuel shifters.
Toll badges and passes should be removed: If toll devices are maintained within your car, you may incur costs during transfer. Thus it is better to disable and remove this equipment.
Check that the battery is ultimately charged.
Disable any alarm or security systems.
Check that the tires are adequately inflated.
Reduce the gasoline level to one-eighth of a tank: Carriers restrict the amount of gasoline carried in the vehicle for safety reasons.
Record mechanical issues: If the car has instructions, offer them to the shipping firm.
Fix or report leaks: Leaks can cause damage to your car or other automobiles if it is in a shared container, so patch any leaks or notify the shipping company so the vehicle can be kept appropriately.
Protect convertible tops: To minimize problems if there are climatic changes or other harsh environmental conditions during transportation, make sure convertible tops are in good shape and secured as firmly as possible.
Prepare your car for the weather at your location: To keep your vehicle in top working shape, ensure it is well stocked with engine oil, coolant, and other fluids necessary for its destination.
Our trucks are outfitted with safety straps that secure automobiles to prevent them from moving and injuring others. The encircling beams are a barrier against flying debris and protection in an accident. In addition, we will assign you an experienced truck driver who will keep you updated on all aspects of the vehicle shipment.
We examine our carriers regularly to ensure they are in good working order. Furthermore, the routes we take are pre-planned. We can avoid dangerous highways or big roads where accidents occur frequently because of our experience.
Thousands of people move from the north to the south each winter to escape the cold, generally to live in the milder climate of the south.
During the winter, snowbirds migrate from the north to the south. When the winter season ended, they returned to their northern homes to enjoy the lovely spring weather.
Although some snowbirds prefer to drive themselves, the majority of people, or so they thought, prefer to have their cars shipped by car shipping companies.
They also have a propensity to arrive at their destination quietly. It did, however, help them in various ways, including saving time and money and decreasing vehicle wear and tear, all of which are critical.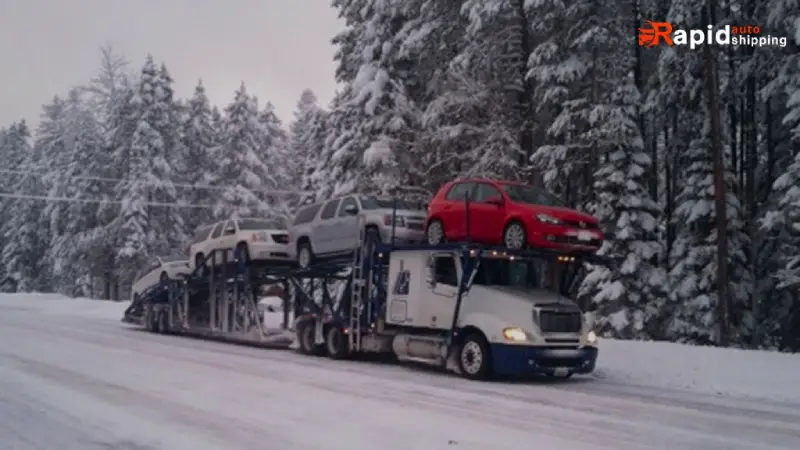 The term "snowbird path" refers to any north-south route. Arizona, Texas, California, Florida, and other states in the United States are among the most popular snowbird destinations.
Customers should avoid being lured by the lowest prices since they will squander their time. Furthermore, drivers always choose the most expensive one because they have so many options during the snowbird season.
An operational vehicle can go forward and backward without human intervention. Inoperable or non-running cars are those that cannot move. In this case, a winch will be necessary, which may entail additional expenditures.
Put another way, the consumer will have to pay more to the driver for this additional service. However, only a few auto transport companies provide this service using non-operational vehicles.
Our customers never have to worry about not knowing where their automobiles are during shipment. We provide customers with two handy methods for receiving car tracking information.
They can use our Vehicle Tracking Form to do so. A representative then contacts them with the car tracking information. They can also phone +1 (833) 233-4447 to talk with one of our expert agents who can search up the facts for them.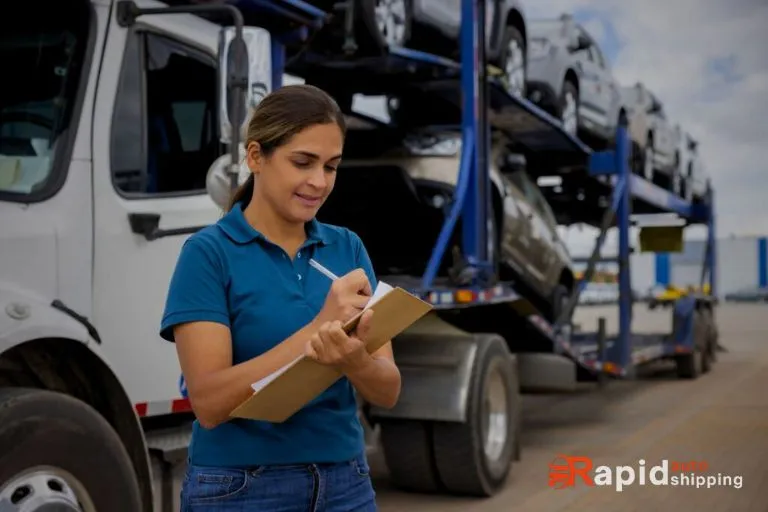 How do you determine which Oregon auto transport Oregon businesses suit you? Here are some things to think about while selecting a car shipping company:
Price: Compare pricing and the services provided in each package when selecting a firm. The shipping cost varies considerably based on various factors, including the distance travelled, the weight of the automobile, and whether or not the car is functioning.
You may also inquire about any special discounts for repeat clients or students.
Rapid Auto Shipping has developed an AI-based car shipment cost calculator on the company's website. Based on user inputs, it provides immediate, accurate auto shipping pricing quotations.
Customer Service: Customer service should be your first consideration when selecting a car transport service provider since it will influence whether or not everything goes properly during the transfer procedure.
Ensure they have continuous customer support so that if something goes wrong with your shipment, they can help you fix it quickly and efficiently without disrupting your move plans.
Insurance: Auto transport firms provide insurance to safeguard both parties engaged in the transaction from potential damages resulting from accidents while in transportation.
Insurance is necessary since it will cover any costs spent by the auto transport firm in the case of an accident, such as vehicle repair and replacement. However, you should review your insurance policy to see what it covers.