Shipping custom containers offers several benefits:
Tailored Design:
Customized containers can be designed to meet specific requirements and dimensions, ensuring a perfect fit for the cargo being shipped. This minimizes wasted space, reduces the risk of damage during transit, and optimizes the use of container capacity.
Enhanced Security:
Customized containers can be equipped with advanced security features to protect valuable or sensitive cargo. This may include reinforced walls, additional locks, tracking devices, or tamper-evident seals, providing enhanced security throughout shipping.
Cost Efficiency:
Custom containers allow you to optimize available space, ensuring that your cargo fits perfectly and efficiently within the container. This reduces wasted space, leading to cost savings in shipping fees, as you can maximize the load shipped per container.

Improved Cargo Protection:
Custom containers can be designed with specific features to protect your cargo from environmental factors, such as extreme temperatures, humidity, or vibrations.
By tailoring the container to your cargo's requirements, you can minimize the risk of damage and ensure its safe arrival at the destination.
Streamlined Loading and Unloading:
Custom containers can be designed with features that facilitate efficient loading and unloading processes. For instance, you can incorporate specialized access points, internal fixtures, or loading ramps that align with the specific requirements of your cargo, making it easier and faster to load and unload the container.
Branding and Marketing Opportunities:
Custom containers offer a chance to showcase your brand by incorporating branding elements, logos, or color schemes on the container's exterior.
This can increase brand visibility during shipping, mainly when the container is transported through various locations and terminals.
Flexibility and Adaptability:
Custom containers can be modified to accommodate unique cargo types or unusual shapes and sizes. They can be engineered with specific interior layouts, shelving, or compartments to suit your cargo requirements. This flexibility lets you transport various goods, including specialized or delicate items.
It's important to note that the benefits of custom container shipping depend on the specific needs of your cargo and the resources available to you.
Custom-made containers require initial investment and design considerations, but they can offer significant advantages in cost savings, cargo protection, and operational efficiency.
The shipping container cost can vary significantly depending on several factors, including the size and weight of the container, the shipping route, the distance traveled, the mode of transportation (sea, air, land), any additional services required (such as packing, insurance, or customs clearance), and the current market conditions.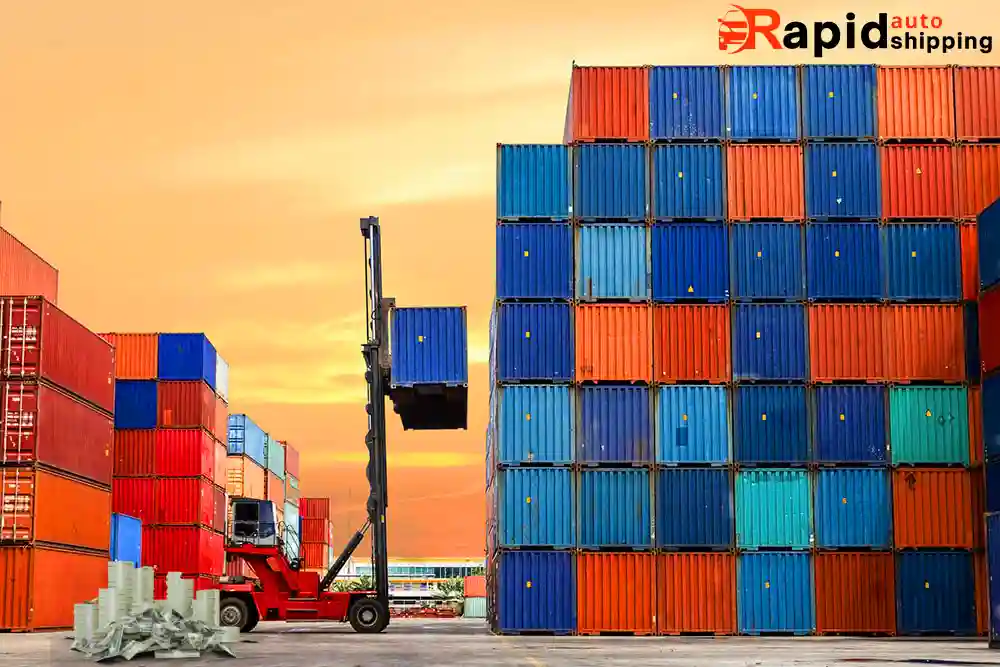 Auto custom containers, also known as custom-built shipping containers or specialized containers, are designed specifically for the transportation of vehicles.
They come in various types, each catering to different vehicle sizes and requirements. Here are some common types of auto-custom containers used for shipping:
Flat Rack Containers:
These containers have collapsible or removable walls and are suitable for oversized vehicles, heavy machinery, or vehicles that cannot fit into standard container dimensions. They provide an open platform for easy loading and unloading.
High-Cube Containers:
Similar to standard shipping containers, high-cube containers have extra height, allowing for transporting taller vehicles or those with added accessories such as roof racks or antennas.
Open Top Containers:
These containers have a removable top or convertible roof, which allows for loading taller vehicles, such as trucks or buses, with ease. The top can be covered with a tarp or other weatherproof material during transportation.
Side Opening Containers:
These containers have doors on the side, providing full access to the container's width. They are suitable for vehicles requiring complete access or loading multiple cars side by side.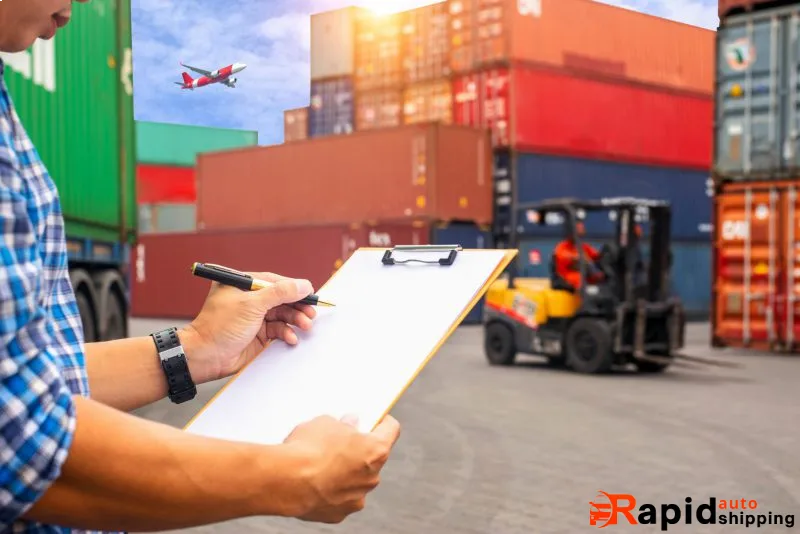 Reefer Containers (Refrigerated Containers):
While primarily used for temperature-controlled cargo, reefer containers can also be modified to transport vehicles that require a controlled environment, such as motorcycles or vintage cars. The temperature and humidity can be adjusted according to specific requirements.
Tilt Tray Containers:
These containers have a tilting bed mechanism, allowing vehicles to be driven onto the tray and tilted into a horizontal position for secure transportation. They are commonly used for cars, vans, and smaller vehicles.
Tank Containers:
Tank containers are designed to transport liquid cargo, such as fuel or chemicals. They can be customized to transport specialized vehicles, like tankers or vehicles with built-in tanks.