Overview About Car Transport Service in Maine
Maine Car Transport services are more challenging to locate and schedule. But it's not just the state's small population that contributes to this; it's also its geographical remoteness. This can be an issue for anyone wishing to ship to or from the area. Most car shipping companies running into and out of Maine stop in Portland. There is some traffic between Augusta and Bangor, but if a carrier can go farther north, they won't.

After all, there's nowhere else to go from Maine but back the way they came for carriers, so getting it is pretty costly. Maine is typically the least visited during the winter months.

After all, the state is notorious for its snow, ice, and generally terrible winter weather. This tends to raise the cost of getting into or out of the area.
Rapid Auto Shipping is a Maine Car Shipping Company that values all its customers equally. We assist customers in transporting their autos on schedule and at a reasonable cost.
We fully insure their vehicles and transport them without harm from door to door. You may rest easy knowing that you will be compensated if your car is damaged during transportation.
We've got you covered; our insurance company will handle the claim quickly and effectively. We bonded and licensed a business that all customers may rely on.
Customers can book their transportation without paying a deposit. Furthermore, we provide our customers with dependable carriers for the best transportation experience.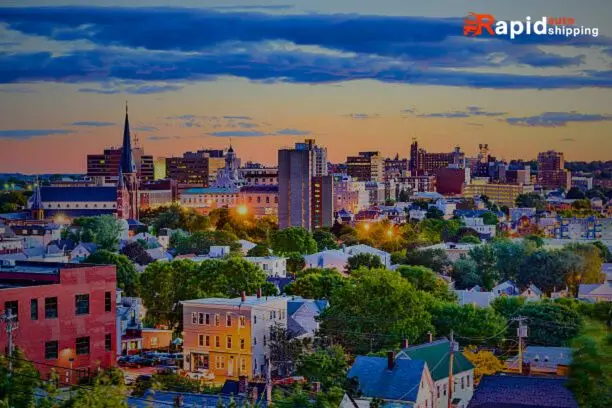 Due to the numerous elements that influence the cost of automobile transportation, even an in-state journey of fewer than 500 miles utilizing the cheapest option can cost more than $700.
However, the cost-per-mile of automobile transportation decreases as the distance travelled increases (from roughly $3 per mile to $0.35 per mile if you go more than 1,500 miles).
The simplest way to answer "How to ship my car to Maine" is to show you how our auto shipping company works.
We recognize that car owners would not trust any car shipping Maine company to move their vehicle over state boundaries; they want to experience a strong reputation. This is how we do it:
First, after we receive your purchase, we will begin sending a car to Maine. Normally, this takes approximately a week. We'll update you on major changes, such as the collection time and date, the tracking number, and the truck driver's phone number.
finalize All no.1 Auto drivers make every effort to respect any vehicles they transport as if they were their own. Their priority is to keep your car safe throughout delivery. You will sign and acquire a Bill of Lading before the driver departs. After that, the truck driver will call you to finalise delivery arrangements.
Finally, when the automobile gets to Maryland, you and the driver will inspect it for damage. That simple! You will also sign the final inspection report at this time.
Open Car Transport Service:
It entails moving your automobile on an open trailer capable of carrying many vehicles simultaneously. You may experience reasonable prices, on-time delivery, and the comfort of a hassle-free shipping process when you use our open car transport service.
Enclosed Car Transport Service:
This option entails transporting your vehicle in an enclosed trailer, providing added security and weather protection. Our enclosed car transport service is ideal for luxury automobiles, historic vehicles, and any other vehicle that requires particular care and protection during transit.
Door to Door Car Transport service:
With this option, you will not need to drop off or pick up your vehicle at a terminal. You may experience a stress-free and flawless shipping process with our door to door car transport service since we manage everything from start to end.
Terminal To Terminal Car Transport Service:
A transport known as terminal to terminal trucking is the most cost-effective means of automobile export. A terminal is a depot where cars are dropped off and picked up, usually run by car transport service firms or, in certain situations, by a third party.
While terminal locations vary per firm and locality, they are most commonly located in medium to large cities and significant metro regions around the United States.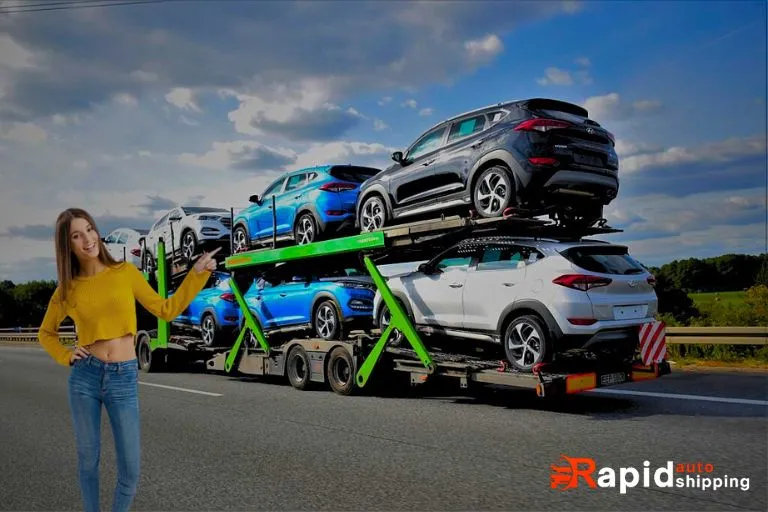 Ensure the automobile is functioning well to minimize surprises during transportation.
Check the batteries and tires for wear and tear, and look for any leaks in the engine or gearbox.
Any loose components, such as antennae or ornamental trimmings, should be disconnected or repaired. This reduces the possibility of harm to the parts or the surrounding region during shipment.
Before transporting your automobile, thoroughly wash it to detect any existing dents or scratches.
Because you will only drive for a short distance during shipment, keep the gasoline tank only one-quarter full.
Turn off all alarms and anti-theft devices. Meanwhile, take out any parking cards, important documents, and home things (to avoid surprises).
Keep two sets of keys: one for the shipping firm and one for yourself.
Take detailed pictures of the vehicle's exterior and interior during handover to ensure the car's condition is documented.
Our company's policy is to deliver every car in the same condition we took it up. To accomplish this, we inspect our automobile shipping carriers regularly to detect any problems early on.
We choose time-tested routes and check the weather and news in each region we visit to avoid surprises.
We double-verify each automobile at both the pick-up and delivery places in case of an issue with auto transport services. If something goes wrong, our upper management will be contacted, and you will be paid. So, if you need an automobile transported to Maine, call us.
Snowbird routes are generally all routes from north to south. Arizona, Texas, California, Florida, and other states are among the most popular snowbird destinations in the United States.
Furthermore, because there are so many alternatives accessible to Auto Transport Maine, drivers during the snowbird season always choose the maximum number, and costs frequently begin to rise at that time.
Customers are advised to refrain from being swayed by the lowest price because doing so would result in them wasting crucial time.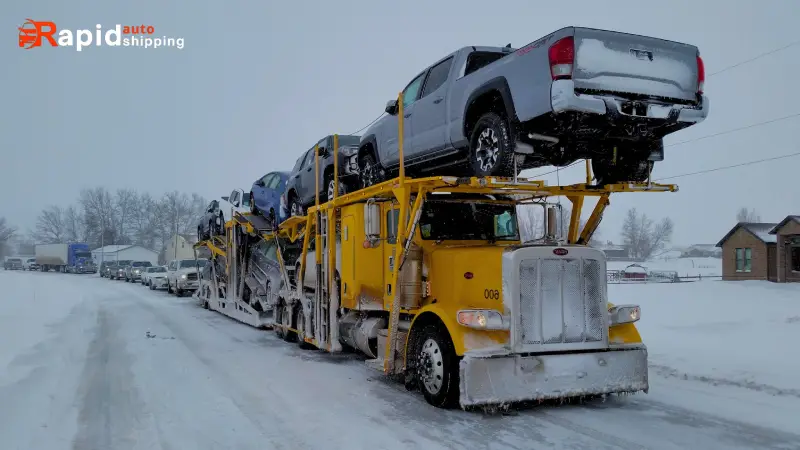 Thousands of people relocate from the North to the South every year in the winter due to the freezing weather, primarily to live in the warm weather of the South. Snowbirds migrate from the North to the South during the winter.
Following the end of the winter season in the North, they returned to their homes to enjoy the flowering spring weather. Some snowbirds chose to drive themselves to their destination, but most prefer to have their cars shipped by auto shipping firms, or so they believed.
And they have a habit of flying to their goal in a subdued manner. It did, however, assist them. However, it aided them in various ways, including saving time and money and, most importantly, reducing wear and tear on their vehicles, which is crucial.
An operable vehicle is in good operating order and can go forward and backward without the assistance of humans. A car that cannot move is considered inoperable or non-running. In this case, the driver must hire a winch, which will cost extra money.
In other words, the consumer must pay the driver extra money to do this additional role. However, only some transport companies provide this service with non-operational vehicles.
Shipping your automobile to or from Maine should take around two days if the distance is less than 200 miles. It might take 9 days to go 2,000 miles or more.
However, this is only a guideline, and we do all in our power to guarantee that the transportation of your automobile is speedy, efficient, and without delays.
Several factors can influence how long a car shipping companies in maine takes to send an automobile from Maine. These factors include weather, distance, driving hours, traffic, diversions, road construction, and seasonality.
Speedy shipping and guaranteed pick-up options are available if you need your automobile delivered to or from Maine immediately.
You may get a price for transporting your vehicle by using our rapid online car shipping Maine quote calculator above or by calling +1 (833) 233-4447 and speaking with one of our car transport pricing consultants.
To calculate your quotation, we need to know where you are shipping from and to, what sort of car you want to send, and when your vehicle will be available.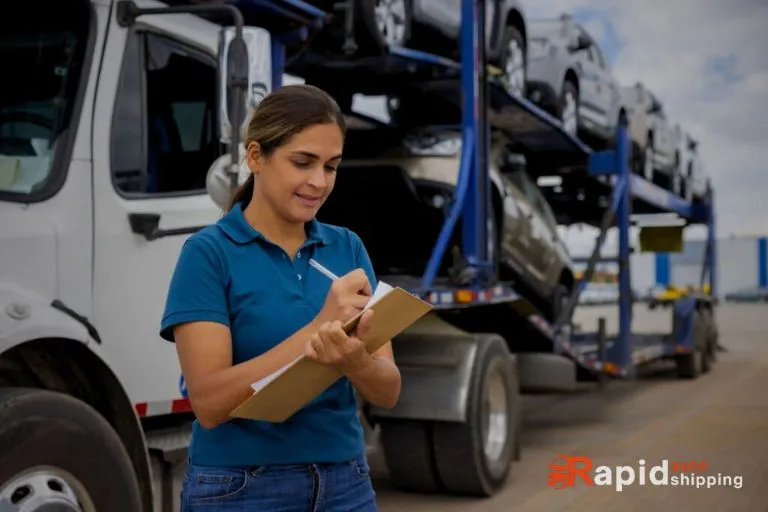 Yes, you may monitor your vehicle while being transported to Maine. Rapid Auto Shipping offers a real-time online tracking system that is available 24 hours a day, seven days a week, to tell you of your vehicle's position and projected arrival time.
Finding the right auto shipping company is critical since it influences whether or not you have a great car shipping experience. Consider the following factors before hiring a car shipping business in Maine:
Insurance Coverage: Inquire whether the preferred company will give insurance for your vehicle in the case of damage during the auto transport Maine . Liability insurance is required by law for car transportation firms. Liability insurance protects your car from harm caused by loading, unloading, and transportation. It does not, however, cover damages caused by regular vehicle usage, such as worn-out parts. Several insurance alternatives are available, and the state of your car decides which is best for you.
Payment Options: Most businesses request a modest deposit at the time of dispatch and complete payment with cash or a certified cheque at pick-up or drop-off. Discounts are sometimes available when payment is made in advance. Always be aware of organizations that need the total price before shipment.
Cancellation Policy: If you need to cancel your order, be sure the delivery company's cancellation policy is fair. Some businesses request a deposit in advance, while others merely ask for a little charge.Furthermore, some firms will keep some of your money if you cancel after the cargo has been scheduled or the carrier has already been dispatched.Although cancellation costs must be levied, they must not be excessive.
Ease of Communication: Examine a car transportation company's communication skills before hiring them. Ensure their customer service representatives are patient enough to explain all procedures. This eliminates any uncertainty and makes dispute resolution easy if necessary.