One cheapest car shipping to Hawaii involves driving it to a port on the West Coast and utilizing a RORO (roll-on, roll-off) ship for transportation. Another option is to hire an auto transport company to ship your vehicle from your home to a port in Hawaii.
Total Distance for Shipping:
A vehicle transport company usually determines its rate based on the distance your car needs to travel. For instance, ship cars from California to Hawaii incur significantly higher costs than those from Los Angeles.
Please also verify the ports where your preferred shipping company operates in both continental and Hawaiian regions. The rates and availability of services may vary based on the specific departure and destination ports you choose.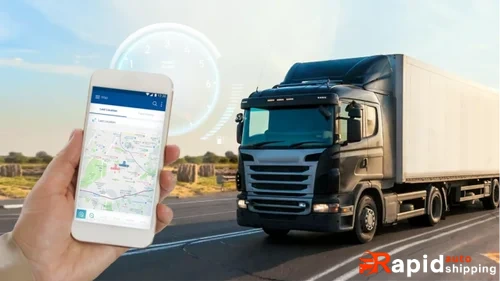 Options for Vehicle Drop-Off and Pick-Up:
When transporting your vehicle, most vehicle moving companies typically provide two options for receiving and delivering your car: door to port and port to port.
With our door to port service, our company will conveniently arrange to pick up your vehicle from any location within the continental U.S. Meanwhile, you can personally retrieve your vehicle at the designated Hawaiian port.
Port-to-port refers to delivering your car to the mainland port and collecting it at the Hawaiian port. The door to port option generally involves a longer shipping distance, resulting in higher costs.
If you cannot personally visit the port due to time constraints, some companies provide convenient door to door car shipping services.
Anticipate that this shipping option for your car to the islands will likely be the most costly and challenging to locate. In certain situations, it is common to utilize the services of a third-party transportation company in Hawaii to facilitate the transfer of your vehicle from the port to your desired destination.
It is essential to thoroughly review the details of any contract to ensure that you are aware of the party responsible for moving your car whenever it is not in your possession.
Size of Vehicle:
The cost of moving a car is proportional to its size and weight. The final price of your vehicle is generally not significantly influenced by its model and age.
However, it's important to note that this may not hold for luxury or collectible cars, as they may require additional insurance or safety measures regardless of age.
Ground Transportation: Closed vs. Open:
When it comes to ground transportation, there are typically two options available: open or enclosed. Open transport refers to vehicles where your car will be securely placed on a carrier exposed to the elements.
The recommended and standard method of shipment for most cars is still the same. Enclosed transport refers to transporting your vehicle inside a trailer, providing complete protection from exposure to the elements.
This method is highly recommended for expensive, custom, or luxury cars. Typically, the cost for this service is around $1,500, which is approximately 40% higher than the cost of an open transport service.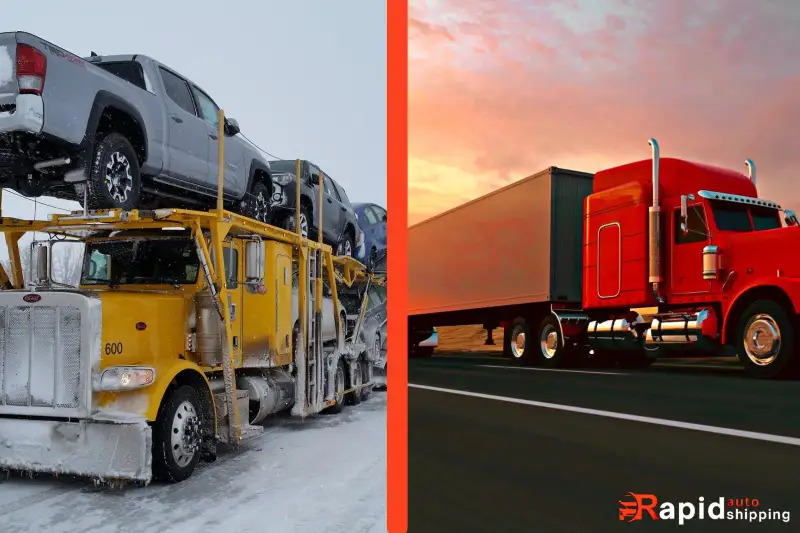 It is strongly advised that you thoroughly clean your vehicle inside and out before ship car from California to Hawaii. In addition, if you select a roll-on, roll-off Hawaii car shipping service, you must ensure your car is in excellent working order.
Additionally, it would be best to carry out routine repair checks before transporting a vehicle from one state to another or nationwide. For example, check the car's leakage, fuel levels, and battery.
From Hawaii, shipping a vehicle needs specific paperwork and clearances. In our "rules for shipping a car to Hawaii " guidance, you can find out what paperwork you need to ship car from California to Hawaii to the mainland.
The estimated transit time for transporting your ship car from California to Hawaii, covering a total distance of approximately 1,000 miles, is expected to be 2-3 days. On average, a carrier typically covers about 500 miles per day.
However, it can take a lot of work to determine an exact timeframe for delivery. Delivery day and time can be influenced by various factors such as traffic and weather conditions.
Ship car from California to Hawaii typically requires approximately 7-14 days. Please note that there may be occasional slight delays due to factors beyond our control, such as the unpredictable nature of the Pacific.
You can be confident that we will take all necessary measures to ensure the safety of your vehicle during transit. Once our operators have dispatched your order, the company will promptly furnish you with the estimated arrival date.
Your car is about to embark on a lengthy journey. It needs to be thoroughly and fully ready. To begin, it is essential to thoroughly clean your vehicle, ensuring that all dirt and mud have been completely removed.
It is essential to thoroughly clean a car before shipping it to any location. This step is crucial because it will reveal any imperfections that may be present on the vehicle, such as dents, scratches, and other blemishes.
To ensure clarity, it is recommended to document the current state of your car before transporting it by capturing photographs and videos.
Therefore, it is essential to have adequate evidence if your car is damaged in an accident and you need to file an insurance claim.
To ensure the proper functioning of your vehicle, it is essential to check for any oil leakage or an overfilled gas tank. To prevent unnecessary weight, keeping your gas tank filled to only a quarter of its capacity is recommended.
The amount of fuel provided is sufficient to initiate the car's operation and facilitate transportation without incurring additional shipping expenses.
Removing all personal belongings and valuable items from your car when using the RORO shipping service is essential. On the other hand, if you choose to rent a container, you won't have to remove any items.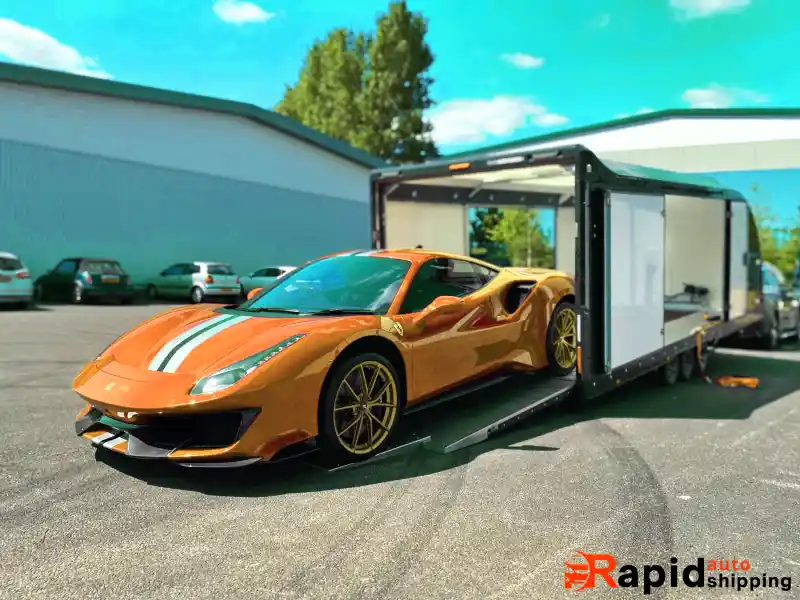 Ship car from California to Hawaii is easier than it may seem. To ensure a smooth auto transport experience, it is essential to hire a reliable company.
Additionally, consider slightly increasing your budget to go the extra mile. By following the tips above, you can ensure your car trip will be a stress-free experience.