Overview About Car Transport Service In Pennsylvania
Pennsylvania, with a population of 13 million people, is a state in the United States of America. We are making auto transport companies in Pennsylvania's services much more convenient.

Philadelphia is the state's biggest city, and Philadelphia car transport service is the state's most common shipping destination. Philadelphia has a lot of traffic since there are many people and needs. As a result, it's expected that airlines will want to fly there.

Extreme caution and care must be exercised when transporting luxury and vintage automobiles. As a result, owners and dealerships employ enclosed auto carriers for such purposes.

Enclosed trucks haul automobiles. They may be transported in either single or multi-car trailers. Hydraulic lift gates enable low-ground clearance vehicles, such as high-performance sports cars, to be securely loaded and unloaded, which open auto carriers do not.
Rapid Auto Shipping is a Pennsylvania auto transport company that cherishes all its clients and offers the best car transport service. We help customers have their automobiles delivered on time and at a fair rate. We insure their cars entirely and securely move them from one area to another.
You may be confident that you will be paid if your car is damaged while transported. Our insurance company will handle the matter quickly. We bonded and licensed a corporation that all clients may rely on. A deposit is not required for customers to book a ride.
Furthermore, we supply trusted carriers to our customers so they may have the best shipping experience possible with car shipping companies in Pennsylvania.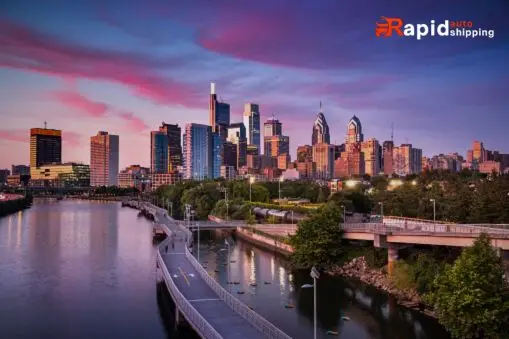 Because of the numerous elements that influence the cost of auto transport, even an in-state journey of fewer than 500 miles utilizing the cheapest option can cost more than $700. The cost-per-mile of auto transport, on the other hand, decreases as the distance travelled increases from around $3 per mile to $0.35 per mile if you go more than 1,500 miles.
Rapid Auto Shipping strives to make auto transport as simple as possible. Whether you're a frequent or a first-time shipper, our skilled car shipping Specialists are here to ensure your vehicle shipping goes well.
Please make a reservation with us: The first step is to make a reservation for your shipment with us. You may obtain a price immediately from our website or contact us at +1 (833) 233-4447 to talk with one of our friendly professionals.
We'll work with you to determine your exact requirements, such as the type of car being sent, pickup and delivery locations, and desired timetable.
Arrange for Pickup: We'll work with you to find a pickup time and place that works for you. Our driver will thoroughly check your car and provide a condition report on the collection day. Your vehicle will then be carefully placed and secured for transfer on our transport truck.
Delivery to Your Front Door: We'll work with you to find a convenient delivery time and place. When your car arrives, our driver will do a last examination and request that you sign off on the delivery.
We'll update you on the status of your shipment and give you any assistance needed to guarantee a seamless and stress-free journey.
Rapid Auto Shipping transports vehicles to and from Pennsylvania regularly. Hundreds of automobiles we've sent have passed through "The Keystone State." Every week, we take public transport on any of the state's routes and the spiderweb of motorways that crisscross the state's metropolitan centers.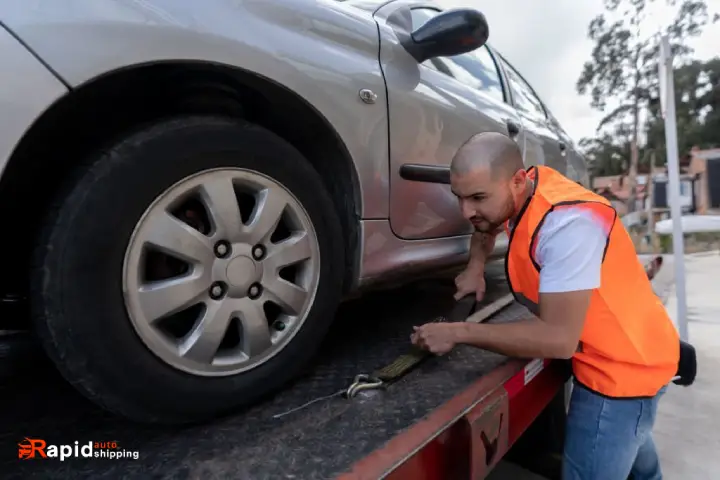 Open Car Transport Service:
Rapid Auto Shipping's most popular and least-priced option is open auto transit. Our driver will transport your vehicle on an open trailer to anywhere you need it delivered. Preferred dates are less specific, and open car transport service operate on the truck's regular schedule.
Enclosed Car Transport Service:
Enclosed car shipping safeguards your vehicle in a truck or covered trailer throughout its journey. It is one of the most effective ways to protect your car from the weather. Preferred dates are less specific, as enclosed auto transport companies in Pennsylvania operates on the truck's regular schedule.
Expedited Car Transport Service:
Expedited shipping is the most convenient way to send your car.
When you select expedited transportation, Rapid Auto Shipping prioritizes you and looks for a driver to accommodate your desired timetable.
Special car shipping Pennsylvania arrangements are created through effective communication and excellent customer service so your vehicle is picked up within one to two days rather than the typical one to two weeks.
Door to Door Car Transport Service:
Door to door auto transport Pennsylvania is the full-service delivery of your vehicle from the pickup to the delivery location's door. Our drivers try to get as near the pickup and delivery locations as physically and legally feasible. Our carriers require plenty of room to maneuver and load/unload your car.
Still, there may be constraints that prohibit them from safely reaching your door in some cases. If your street is too small, or there are dangers such as low-lying trees or electrical wires nearby, drivers may request that you meet them at a nearby site where they can securely load or unload your car, such as a big parking lot or shopping center.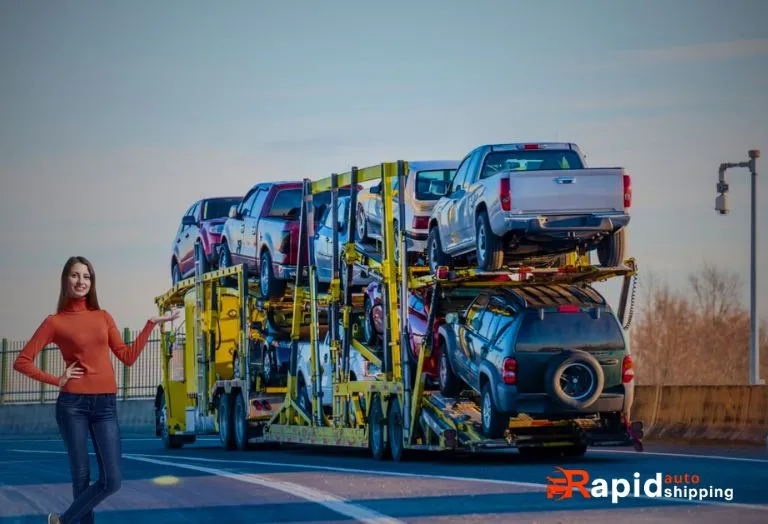 Preparing your vehicle for transportation is as crucial as selecting a car transport service provider. Good planning may save you and your automobile a lot of trouble and provide the safest transit voyage possible.
Clean the vehicle: PW, lather up, and dry the vehicle! When it is clean, do a visual check for any existing scratches, dents, or blemishes. If any exist, you may photograph them for your and the carriers' records.
Rapid Auto Shipping ensures that cars arrive in the same condition they were placed onto trailers. The transporter must perform this either way, but doing it ahead of time will save you time.
Furthermore, any alterations to your automobile will be easier to detect when delivered. If something does happen, perish the thought! The indemnification will arrive sooner as a result of your foresight.
Remove Everything From The Car: You are having the automobile empty of personal items before shipping is preferable. If you must transport something with your car, pack it properly, place it in the trunk, and attempt to stay below the 100-pound free-of-charge limit.
Check for any loose pieces or items on or in the car. You don't want things flying out or bouncing inside the car while driving.
Check for any leaks caused by mechanical difficulties as well. If it is on a multi-level multi-car trailer, it may cause damage to other automobiles.
Maintain A Low Tank Level:
Carriers favour autos with less than 20% petrol in the tanks for weight reasons. A gallon of gasoline weighs 6 pounds. 20% is around 2.5 to 3 pounds.
These figures, when compared to the weight of a full tank (72-90 pounds), make a significant difference in the GVWR, especially when multiplied by 2-9 for multi-level multi-car trailers.
You won't empty the tank if you filled it up and then planned to transfer the automobile. However, getting the car ready before shipment will make the journey much easier.
We understand that you have many car shipping companies in Pennsylvania firms to pick from, but we also realize how only some of our rivals can consistently follow their promises.
It might be intimidating to entrust us with your vehicle for the first time, but we do everything we can to set your mind at ease.
We only work with the finest and don't even contemplate working with others. Furthermore, we hold ourselves to the same high standards as our partners.
We are completely licensed by the US Department of Transportation and fully bonded and insured. As our client, your car is protected for its journey.
We prioritize the safety of your vehicle and, as a result, make frequent inspections with our carriers necessary. Each mode of transportation must be prepared to make quality deliveries while keeping the car in position and providing enough protection from outside influences.
Many carriers are classified as open carriers and rely on beams to protect vehicles from flying objects. You may upgrade to an enclosed carrier for extra protection, keeping your vehicle sheltered from the weather.
Damages to your automobile are protected as a bonded, licensed, and insured brokerage with the United States Department of Transportation, and you are entitled to reimbursement from the corporation. If something happens to your automobile, you are entitled to a refund from the business.
When the car is delivered, inspect it before signing any paperwork to confirm it is in good working order. Our top priorities are customer service and quality delivery, and your car is protected.
Thousands of people move from the north to the south each winter to escape the cold, generally to live in the milder climate of the south.
They went to their northern homes when the winter season finished enjoying the lovely spring weather. During the winter, snowbirds migrate from the north to the south.
Although some snowbirds prefer to drive themselves, the bulk of individuals, or so they thought, prefer to have their automobiles sent by auto shipping companies.
They also have a propensity to arrive at their destination quietly. It did, however, help them in various ways, including saving time and money and decreasing vehicle wear and tear, all of which are critical.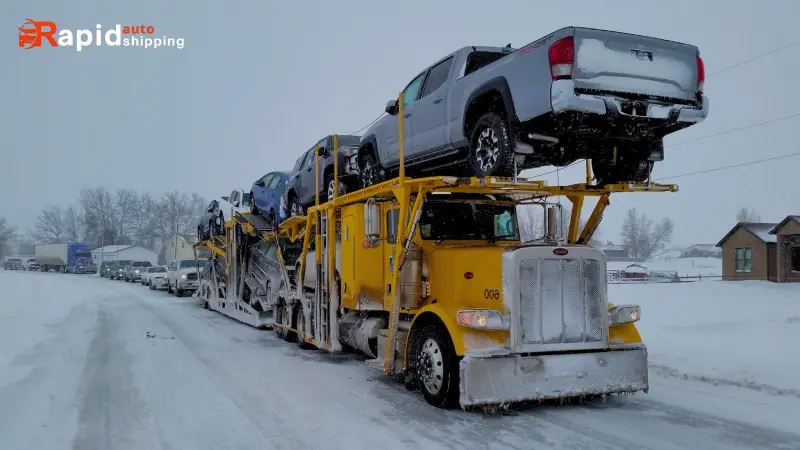 The phrase "snowbird path" refers to any pathway from north to south. Texas, California, Florida, and other states are among the most popular snowbird destinations in the United States.
Customers are urged to avoid being attracted by the lowest prices since they will squander their time. Furthermore, rates tend to soar during the snowbird season since drivers have so many options that they always select the most costly one.
Vehicles that are inoperable or are not functioning cannot move. A car that can go forward and backward without the help of people is considered functional.
In this situation, the driver will need a winch, which may cost more money. In other words, the consumer must pay the driver more for this extra service. However, only a few transport businesses offer this service using non-operational trucks.
You may get a price for transporting your vehicle by using our rapid online auto shipping quote calculator above or by calling +1 (833) 233-4447 and speaking with one of our car transport pricing professionals.
To calculate your quotation, we need to know where you are shipping from and to, what sort of car you want to send, and when your vehicle will be available.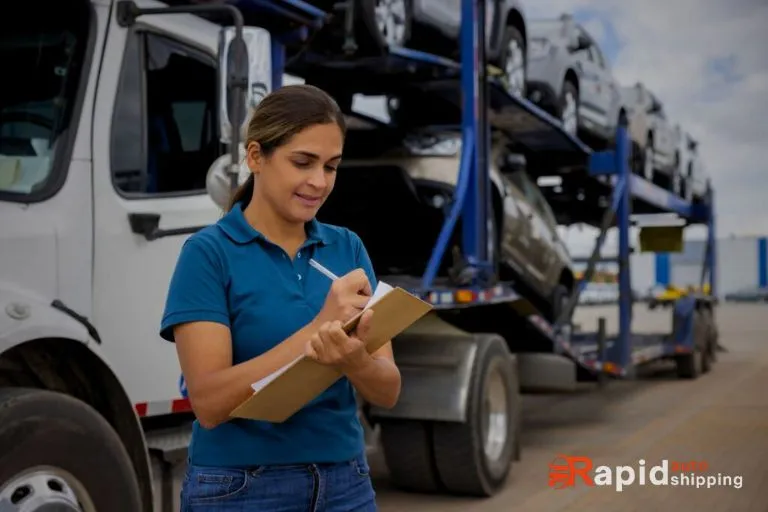 Absolutely! You can always track your car's whereabouts with our cutting-edge tracking technology. We make it simple to keep informed and in control, whether you like to check online or receive information through text message or email.
We move hundreds of automobiles to and from Pennsylvania each month as one of the best car shipping Pennsylvania businesses in the state. We make car transfer PA a stress-free experience for our customers by providing personalized service and a simple booking process.
Outstanding client service: Our team is always accessible to answer any questions or address any issues you may have concerning the car shipping procedure.
Tracking changes in real time: You can track your vehicle in real time, giving you peace of mind knowing where it is at all times.
Seasoned team: Our skilled crew has 16 years of experience in the auto shipping sector, so you can rest certain that your vehicle is in excellent hands.
Price Competition: We provide economic automobile transportation services without sacrificing quality.
No Initial Deposit: The deposit is only charged when you have been given your driver's name and number and are on his way to pick up your car.