Overview About Car Transport Service In Nebraska
Nebraska is a state in the midwestern area of the United States of America with a population of 1.9 million. It is bordered on the north by South Dakota, on the east by Iowa, on the southeast by Missouri (across the Missouri River), on the south by Kansas, on Colorado borders the southwest, while Wyoming borders the west.

When shipping a vehicle to or from Nebraska, both expensive and economical Nebraska car transport alternatives are available.

On the other hand, using an open car transport service to move a car to Nebraska is significantly cheaper. Our door-to-door car transport service is far more convenient than driving your vehicle to and from the nearest terminal but is also considerably more expensive.

We propose using an open carrier and our terminal network for the lowest Nebraska car transport service. You can also send your automobile to Nebraska during the colder months of the year when there is less demand, and we have special offers for Nebraska car shipping.
Rapid Auto Shipping is a Nebraska Car Shipping Company that values all its customers equally and provides the best Car Transport Services In Nebraska. We help customers transfer their vehicles on time and at a fair rate.
We completely insure their automobiles and deliver them from door to door safely. You may rest easy knowing that you will be compensated if your car is damaged during transportation.
We've enclosed you; our insurance company will handle the claim efficiently and fast. We bonded and licenced a company on which all clients may trust.
Customers can book their transportation without paying a deposit. Furthermore, we provide our customers with dependable carriers for the finest possible transportation experience with Car Transporters In Nebraska.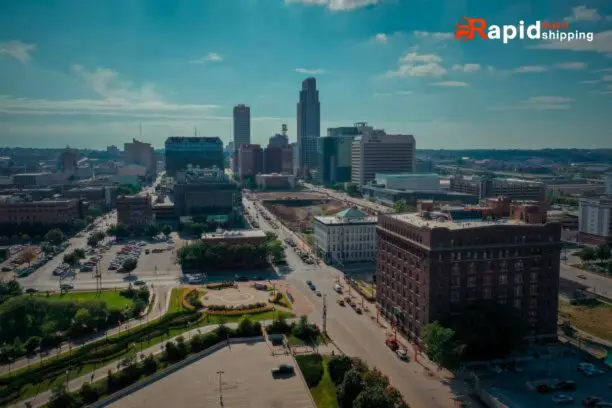 The average cost of automobile transport is roughly $1,290. According to our investigation of vehicle shipping providers, car transport service will cost you between $0.40 and $2.00 per mile. It all relies on the distance travelled by your vehicle and the sort of shipping company chosen.
We move anything from cars and trucks to motorbikes, RVs, ATVs, UTVs, military and armed forces equipment, tanks, luxury automobiles, historical cars, heavy construction gear, trailers, and more.
With our significant industry expertise and understanding, we understand the specific issues of transporting various types of automobiles.
That is why we employ cutting-edge technology and processes to ensure your car is transported safely and effectively, regardless of size or kind.
Trust the specialists at our Nebraska car shipment team instead of just any shipping business with your important automobile. Call us at +1 (833) 233-4447 immediately to get started!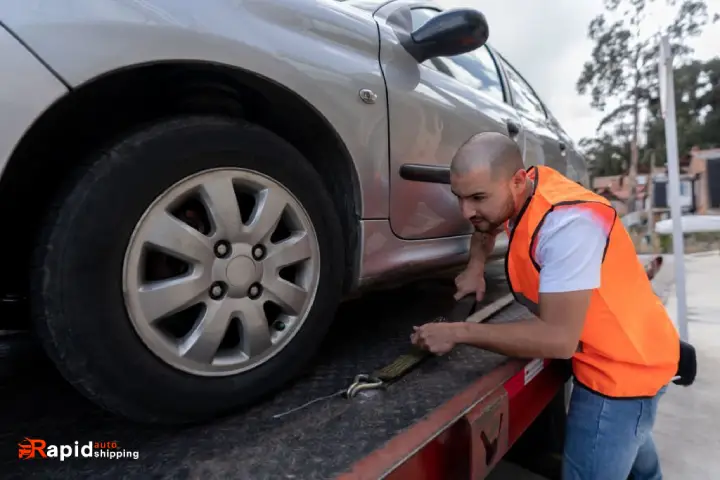 Open Car Transport Service:
Open automobile shipment is our most popular and cost-effective car transport to Nebraska services. Your vehicle will be carried door-to-door on an open-trailer auto carrier, most typically seen on highways and delivered to dealerships nationwide.
Enclosed Car Transport Service:
Nebraska's hundreds of auto shipping firms provide excellent car shipping estimates. Still, none of them have vehicles in fully enclosed carriers where no outside elements can penetrate. The car is carried from Nebraska in completely enclosed containers.
You will get access to all of the beautiful automobile tracking features. There is an on-time car transport to Nebraska service with complete punctuality. You may order the service online and have you're auto-transported to Nebraska. We have taken additional precautions to ensure the car's safety.
You can choose open carriers or exotic automobiles if you don't mind the outside elements. However, theft is impossible in a closed carriage, and safety is maximized.
Door to Door Car Transport Service:
Door-to-door car shipping Nebraska is the most convenient method of auto transport Nebraska. You provide an address where your car will be picked up and dropped off.
The truck driver will pick up and deliver your automobile as safely and legally as possible to this specified destination.
Terminal to Terminal car transport service:
Terminal to terminal is precisely what the name suggests. You drive your automobile to a designated drop-off location, where it will remain until picked up by your carrier.
When your vehicle is picked up, the carrier delivers it to the terminal destination site, where you will pick up your car.
Sometimes, you may choose a hybrid service where the automobile is picked up at your home and transported to a destination terminal. Similarly, you may deposit your car at a port for pick-up and arrange for delivery to your door at your destination to save time and convenience.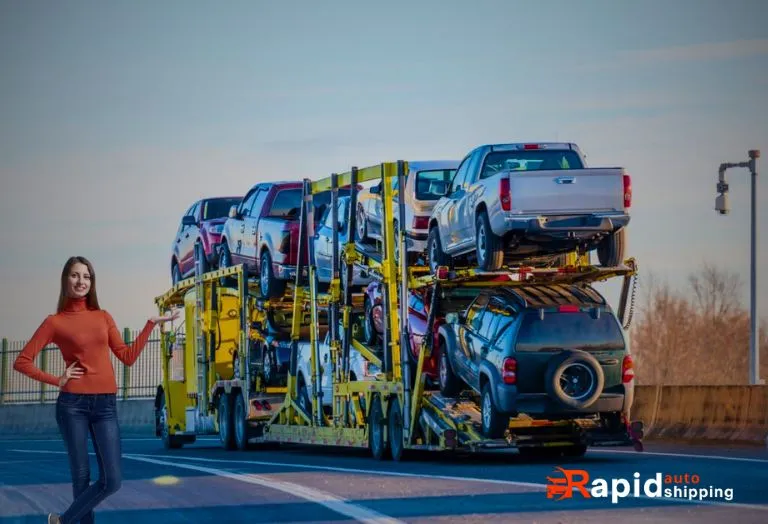 Follow these easy measures to prepare your vehicle for travel before our driver arrives.
Clean your automobile from top to bottom (including the inside). Before automobile shipping, you can detect any dents, dings, or other pre-existing damage.
Check that your vehicle is in proper working order. This means it starts and operates well, with no engine or gearbox leaks before shipping. This helps avoid surprises and delays while using car transport to Nebraska.
Because the truck driver will only use your vehicle for limited periods during transit, ensure the gasoline tank is one-quarter full or less.
Before shipping an automobile, remove any important items, such as a standalone GPS gadget or audio accessories. Take out any parking passes, necessary paperwork, and toll transponders simultaneously (to avoid unexpected expenses during the booking process).
At the time of automobile shipping (when your car is handed over to the transport firm to be shipped):
Before transporting an automobile, give the shipping firm one set of car keys and have a duplicate set on hand.
Please take photos of the vehicle's inside and outside to document its condition. You'll have a record if something goes wrong along the route.
Road conditions play a significant role in ensuring the safety of your car while car transport services. As a result, our automobile shipping company uses the same routes for most of our car transport services.
If you are in a remote place with no proven roads nearby, our experts will study your neighborhood to ensure the journey can go without delivery issues.
Your automobile is as safe on our truck as in your garage. The surrounding beams shield it from the weather, and our driver ensures a smooth ride.
Thousands of people migrate from the North to the South every winter to escape the cold, mainly to live in the warmer climate of the South.
They returned to their homes in the North following the end of the winter season to enjoy the beautiful spring weather. People who migrate from the North to the South during the winter are known as snowbirds.
Although some snowbirds prefer to drive themselves to their destination, the majority of individuals, or so they thought, like to have their automobiles sent by car transport service providers. They also have a habit of flying quietly to their destination.
It did, however, help them out. It did, however, help them in various ways, including saving time and money and, most crucially, decreasing vehicle wear and tear, which is critical.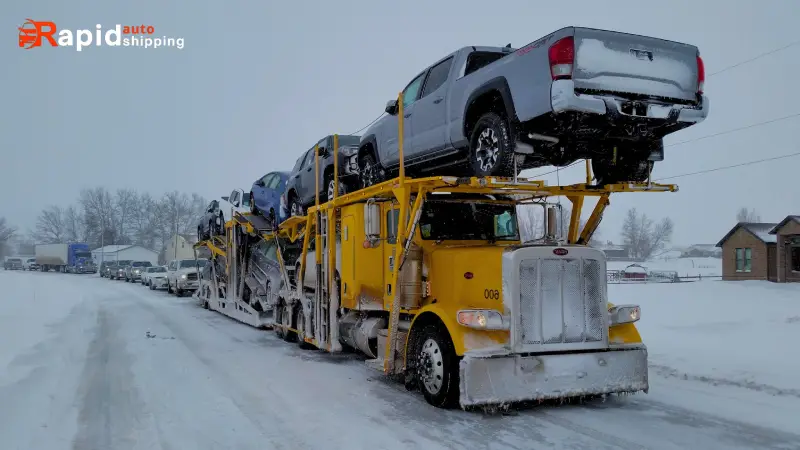 The major leading snowbird States in the USA are Texas, California, Florida, and others. All routes that move from north to south are snowbird routes.
Furthermore, rates tend to soar during the snowbird season because drivers have so many options that they always choose the most expensive option. Customers are urged not to be attracted by the lowest prices because they will be wasting their time at the end of the day
A vehicle in good working order and can travel forward and backward is said to be operational. Cars that are unable to move are considered to be inoperable or non-running.
In this situation, the driver will need a winch, which can cost more money. In other words, the consumer must pay the driver more for this extra car transport service. However, only a few transportation businesses offer this service using non-operational cars.
Rapid Auto Transporting is the top Nebraska automobile Shipping company and will make transporting your automobile to or from Nebraska as easy as possible. We will provide you with an exact price for the car shipment.
Fill out our simple online form to obtain a free, no-obligation vehicle transport quotation in just a few clicks. If you have any questions, please call us at +1 (833) 233-4447; you will not be put on wait, and we will assist you with anything. So don't waste time and fill out our form for a free quotation, or phone us and let us handle it for you;
Online monitoring is available at any time of day or night and is always up to date. When you organize a shipment, you will be given a unique booking number that will allow you to trace your cargo's progress online.
Furthermore, your tracking link will allow you to contact online a shipping professional who will be able to answer any queries you may have about the status of your delivery.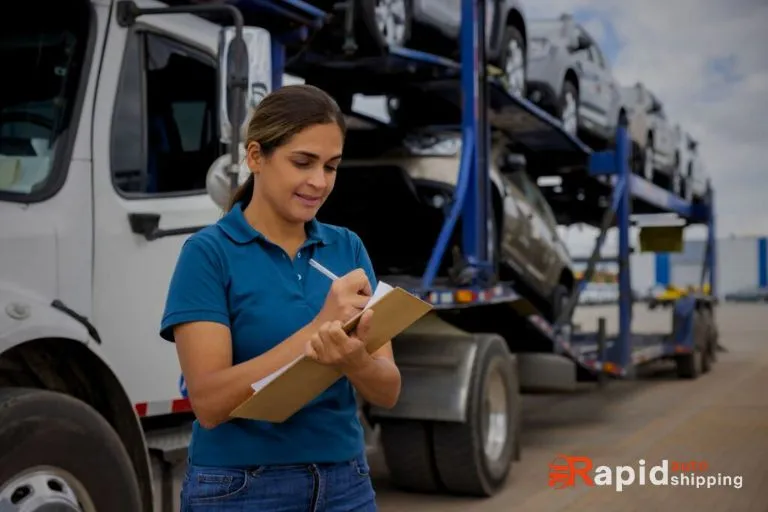 When selecting a car transport service provider, you should carefully take the following factors into account:
The Reputation of the Company: It would be smart to investigate the business you are thinking about thoroughly. Look for evaluations from previous clients and pay attention to what they say.
Companies with many bad ratings ought to be avoided, but the same goes for businesses without bad reviews. Positive and negative ratings are standard in the industry, affecting all companies. Instead, go through the reviews to understand what the clients are saying.
Insurance Protection: Your car's security during shipment is entirely up to the company. This implies that the firm pays for any damage to your automobile during this time. You must thus verify the automobile transportation company's insurance coverage.
Make sure there isn't any uncertainty in this regard. Ask your freight broker whether they provide supplementary insurance that you may purchase if you are dissatisfied with the carrier's level of coverage.
Transparency: When working with vehicle shipping firms, transparency is essential. You must pay attention and ensure the business is as open and honest as possible. Make sure all forms of communication are precise and devoid of ambiguity.
Certifications and Registration: In Nebraska, it is necessary to hold specific licenses and registrations to run a car transport service provider. It is only allowed to operate a car transport company with them.
As a result, throughout your research, ensure your desired company has the necessary registrations and licenses, which can be quickly confirmed through the FMCSA.