Overview About Colorado Car Transport Service
Colorado is a state located in the western United States of America. Finding vehicle transportation to Colorado should be easy because it has the 22nd most significant population. Thousands of travellers visit Colorado every year to see Denver, the Mile-High City.

Denver is beautiful because of the Rocky Mountain Range, deserts, canyons, and extensive woodlands. Although skiing is the most well-known feature of Colorado, it is far from the only one.

Colorado is a famous vehicle shipping state since it is a significant site for dropping off and picking up cars traveling to and from other states.

The Denver International Airport is a world-class, bustling facility. Because many people have their vehicles shipped to and from the airport, you'll notice various auto shipping companies coming in and out to meet their clients and their cars.
The easiest method to find out these specifics and acquire accurate pricing is to call a vehicle shipping carrier or broker. Carriers are the firms that have the trucks and drivers to move your automobile. In contrast, car transport service provider act as a middleman between clients and carriers, assisting vehicle owners in finding the best carrier and transport options for their demands, timetable, and budget.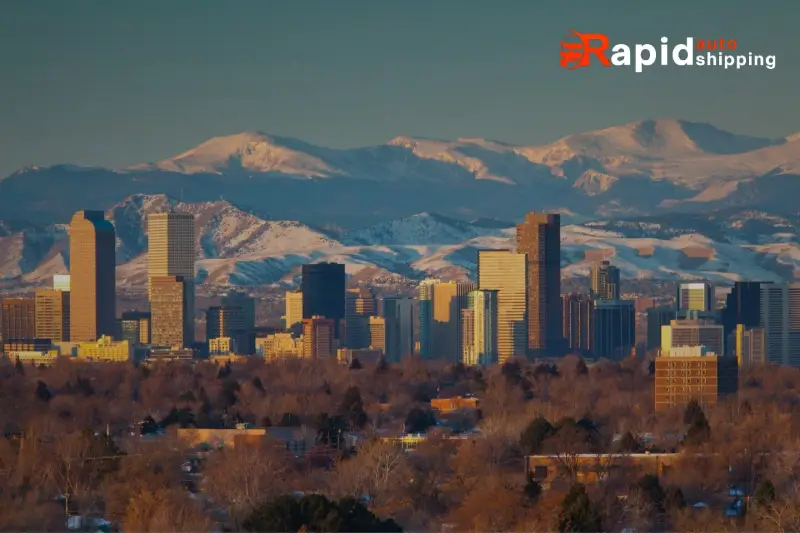 When transporting your automobile to Colorado, we provide a selection of choices to suit your particular requirements. Our most popular options are:
Open car transport service:
Open car shipping is a reasonable and speedy method of transporting automobiles; carriers specializing in available transport may handle many vehicles simultaneously, lowering labor expenses on your shipment quotation!
Enclosed car transport service:
Although enclosed transport is more expensive and occasionally results in lengthier service delays, you'll have an additional piece of mind knowing that road debris thrown up by a hurricane storm won't harm the paint job or dent the body of your car.
Door to Door auto transport services: We will pick up and deliver your automobile to and from the place of your choice with our door to door transport service. You may pick any location, such as your house or business.
Rapid Auto Shipping provides five-star auto transport services in Colorado. Rapid Auto Shipping has been Colorado's most trusted vehicle transport company for over a decade. We've learned a lot about shipping vehicles over the years.
We've earned the skills and understanding required to move cars from all manufacturers throughout the years. We have invested in state-of-the-art open and enclosed trailers to make our Colorado vehicle shipping services quick and efficient.
You may quickly transfer multiple autos in Colorado using Rapid Auto shipping. We provide door to door and terminal to terminal automobile shipping services in Colorado.
We can also transport inoperable cars in Colorado for a cost. You may entrust us with your classic or expensive vehicle; we will bring it in the same condition we picked it up. Our Colorado auto shipment services are accessible all year.
Various details and circumstances related to your automobile transportation affect the cost of Colorado auto-delivery.
The day and month you ship a car, the total distance of your Colorado car transport order, the make and model of the vehicle you're shipping, your choice of open or closed transport services, your scheduling requirements and flexibility, and the company you choose for Colorado auto transport services are some of the critical Colorado car transport considerations.
You'll benefit from working with actual Colorado car shipping professionals when you select Rapid Auto Shipping over other vehicle transport services in Colorado.
And with the help of our rapid automobile transport cost calculator, you may acquire services to and from any other region of the state, including Denver, Colorado Springs, or anywhere else, at costs that fit within your budget.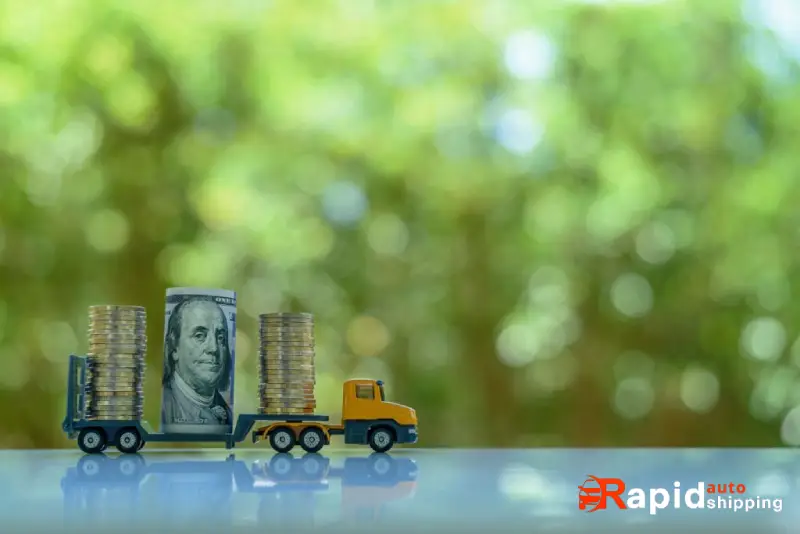 The cost of shipping a car to or from Colorado depends on some variables, including the distance travelled and the kind of vehicle being transported. When calculating the price of car shipping Colorado, other vital factors to take into account are as follows:
Measurement Distance: One of the critical elements affecting how much it will cost to transport a vehicle is its distance. The expense of traveling over longer distances is usually higher. The payment will increase to the length travelled and the gasoline and labor needed.
What Kind of Vehicle: The price will also depend on what kind of car you're sending. Smaller automobiles will be less expensive than larger vehicles like SUVs and trucks. They require more gasoline and labor to move and take up more room on a transport vehicle.
Shipping Technique: Your choice of delivery technique will also impact the price of vehicle transport services. There are two ways to move a car: open and enclosed transport.
The least expensive choice is open transit, which involves putting the car on an open trailer with other vehicles. The cost of enclosed shipping is higher, but the level of security for the car is higher because the vehicle is shipped in a closed container.
Seasonality: The price of transporting a vehicle can also vary by season. The demand for car transport is frequently more significant in the summer, which may increase costs.
Conversely, prices could drop if there is less desire during the off-season. Furthermore, unfavorable weather during some seasons, like a lot of snow in the winter, can add to expenses and delays.
If Rapid Auto Shipping manages your relocation, moving an automobile from Colorado may be simple. A thorough approach to logistics planning, access to accessible car carriers with room on their trucks, and traveling in the direction you need when the transport must be completed are necessary for organizing a vehicle shipping. We strive to make the procedure as simple as possible at Rapid Auto Shipping.
The major leading snowbird States in the USA are Arizona, Texas, California, Florida, and so on. Generally, all paths that go from north to south are called Snowbird routes.
In addition, prices usually start soaring during the snowbird season because during that time the drivers have so many options, so they always go with the highest amount.
So it is recommended that the customers don't get attracted to the lowest prices because, at the end of the day, it's only going to waste your precious time.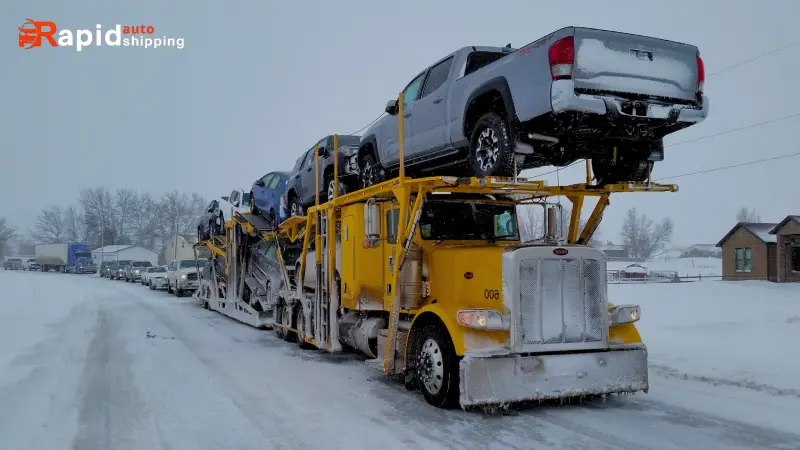 In general, all routes from north to south can be called snowbirds routes. The major snowbird States are Arizona, Texas, Florida, and California. During snowbirds season car shipping prices on these routes go up. It is advisable that customers not be lured by the lowest prices on the market.
The auto transport Colorado carriers have too many cars to choose from, and they go by the highest price, which means if you are not willing to pay more your car would not get shipped soon and will have to wait longer than expected.
A vehicle that is in running condition means it can go forward and reverse under its power without using any manpower is called an operable vehicle. On the other hand, if a vehicle can't move, it will be considered inoperable or non-running. In this case, the driver must need a winch which will come with some extra charges.
In other words, the customer has to pay extra money to the driver to perform this additional service. However, not every transport company provides this particular service with inoperable vehicles.
You can do a few things to prepare your antique automobile for transportation if you want to take every precaution to ensure its safe delivery.
Take away all personal effects (except standard vehicle equipment such as the jack and spare tire)
Take off all covers, including the spare tire cover, grill cover, and vehicle cover.
Please verify that the battery is securely mounted in its bracket and wholly charged.
Put as much pressure as you can on the convertible top.
Fix any mechanical or leakage problems.
Disconnect any aftermarket or customized items, including spoilers, ground effects, bumpers, fog lights, luggage racks, radio interfaces, garage door openers, toll tags, and parking cards.
Turn off, deactivate, or disconnect all alarm systems.
Refill all of your vehicle's fluids.
Ascertain that the tires are inflated adequately.
Fill up your tank between 1/4 and 1/2 full.
Fold the side-view mirrors in your automobile.
Removing or completely retracting all antennas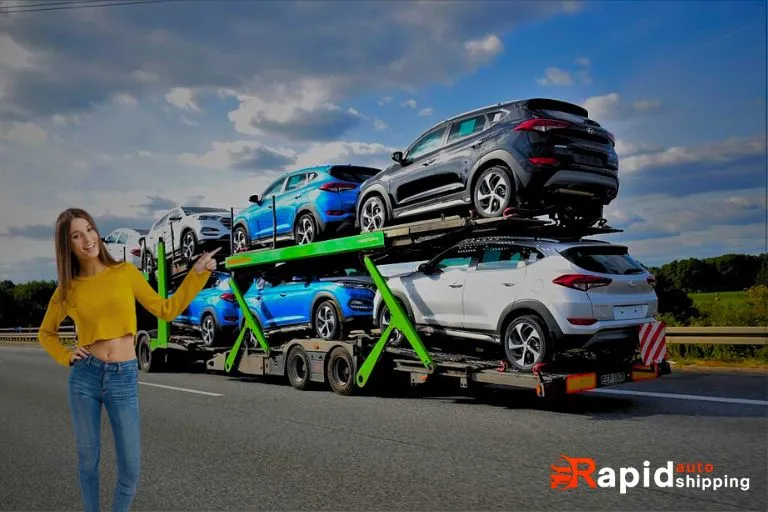 For distances under 200 miles, shipping an automobile to or from Colorado will take 1-2 days. Up to 9 days may be required for lengthier trips of at least 2,000 kilometers.
But don't worry too much about the deadline; our shipping specialists will make every effort to ensure your experience transporting an automobile to or from Colorado is stress-free, and there are no delays.
The duration of vehicle shipment to/from Colorado Springs might vary depending on some factors. Therefore, we've given you typical times.
These variables include the following: travel time, congestion, diversions, roadwork, season, weather, and driver's schedule. Please use our expedited auto shipment or guaranteed pickup to send your vehicle immediately.
The growing demand for Colorado car transport services is a reliable sign of their safety. If Auto transport automobiles frequently sustain damage, no car shipping colorado company can continue operating its business. This is how all businesses that provide vehicle transport services use it.
Our clients can seek reimbursement for any losses sustained during delivery. Each automobile is subjected to a free check by a professional before and after delivery to identify any faults that may have happened during car shipment. Remember that damage to the cargo does not always occur on the outside; take the time to inspect the inside as well.
Colorado car transport service avoids these scenarios by taking well-tested routes with minimal documented accidents or road debris. Our automobile shipping containers are built to protect the vehicles they transport.
Each car is attached to the carrier and cannot move independently. The bars surrounding the covered vehicle transport services container shield the goods from inclement weather.
If you want the highest level of security, enclosed vehicle transport carriers are the way to go. However, Colorado car transport services are far safer than driving, especially on an open carrier. There is no accumulated mileage or driving-related damage.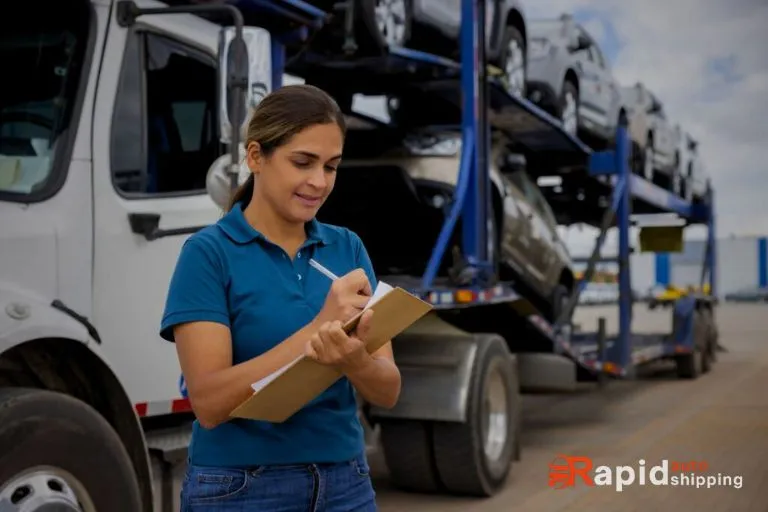 Online monitoring is available 24 hours a day, seven days a week, and is updated in real-time. After organizing your shipping, you will be given a unique booking number that will allow you to track the status of your cargo online. You will also be able to use your tracking page to live chat with a shipping agent regarding the condition of your item.
When you employ Colorado car transport service, you can have your car delivered to and from the location for the lowest possible price. Auto transport brokers deal with larger organizations that offer inexpensive rates.
Brokers will select the best vehicle transport services for you and negotiate the transfer details. Brokers will charge a premium to choose the best carrier for your needs.
This sort of mechanism is exclusively available to industry members; you can only accomplish it with the assistance of a broker.
It is critical to book in advance since brokers will begin discussions with a reduced offer to carriers searching for work. Brokers will progressively boost the request based on your schedule and requirements.
The more time you have before transferring the automobile, the higher your chances of saving money.