Shipping a car from Texas to California is a complex process that demands strict adherence to all necessary procedures by the individuals responsible for handling and transporting the vehicle.
While it may seem straightforward to ship car from Texas to California using a trailer, many additional factors are involved in car shipping. Here is a step-by-step guide on how it happens:
If you want to ship car from California to Texas using an auto transport company, you must locate a transporter that services that route.
The next step is to provide them with accurate information about your car. This will help them determine the cost of shipping your car from California to Texas. This will involve giving specific details on the vehicle, such as its make, manufacturing year, model, brand, weight, and other relevant specifications. If you own a luxury or antique car, please also include those specific details.
Now, it is time for you to decide on how to ship car from California to Texas. When communicating with the auto transport company, you must inform them of your preference for open or enclosed car transport and your choice between guaranteed and express shipping.
At this point, the auto transport company will provide you with the cost of shipping a car from California to Texas. Before finalizing the price, you can negotiate with the auto transport company.
The auto transport company will pick up your car for shipping on the agreed-upon day. Moving car from California to Texas will commence once you have signed the Bill of Lading.
Shipping a car from California to Texas will be considered complete once you receive the vehicle at the destination and sign the Bill of Lading.
When you approach an auto transport firm, you typically have two choices for the sort of car transport. You can select between covered and open vehicle transportation.
Open car transport:
Because it is less expensive, it is one of the most common choices. In addition, because of the large number of carriers that offer this service, your choices for shipping your vehicle are likely to be more open.
Your car will be open to the weather as well as road detritus. Nonetheless, the danger of harm is minimal. You can always fully load your car. The chance of most types of damage is reduced, but it will cost more.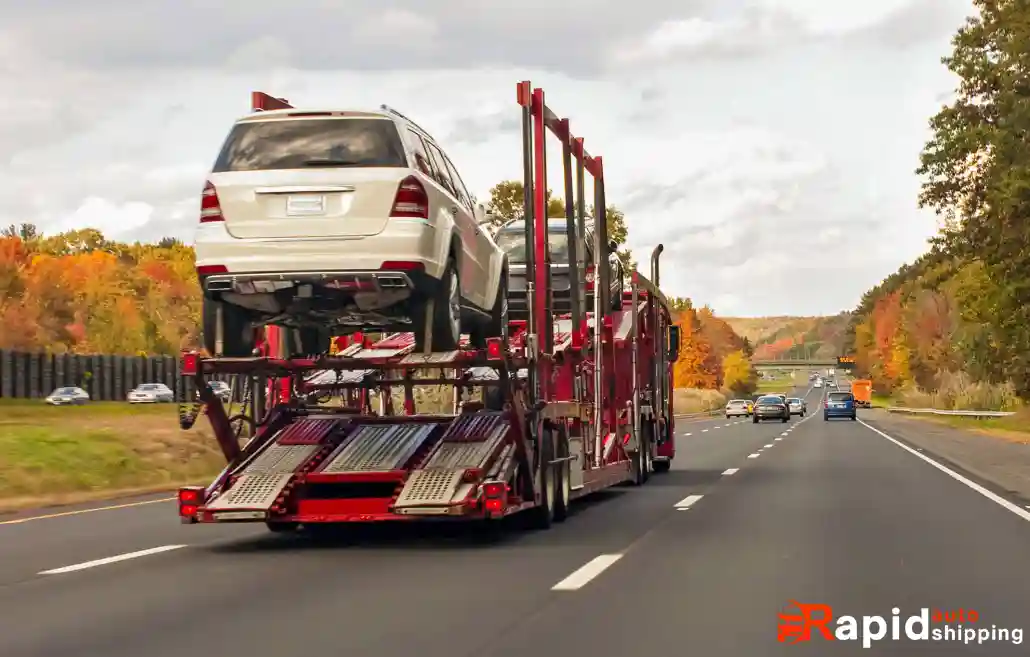 Enclosed car transport:
Enclosed car transit is the best choice for sending a high-end, high-class, custom, vintage, or exotic car shipping California to Texas.
The weather and debris from the road will be kept out of your car. You'll have to spend between 30% and 40% more on this service, but it's certainly worth it for such a valuable car.
The typical cost of shipping a car from California to Texas ranges from $1000 to $1200. The cost of ship car from California to Texas will depend on various factors related to your shipping details.
These factors include the type of vehicle you want to transport, the cities for pickup and delivery, whether the car is in running or non-running condition, and the type of service you prefer, such as open or enclosed car transporters or expedited shipping.
The Distance
The distance between the two locations significantly influences the cost of ship car from California to Texas. If you are considering shipping items across the country, it is essential to note that the prices will be significantly higher compared to moving objects within a five-mile radius.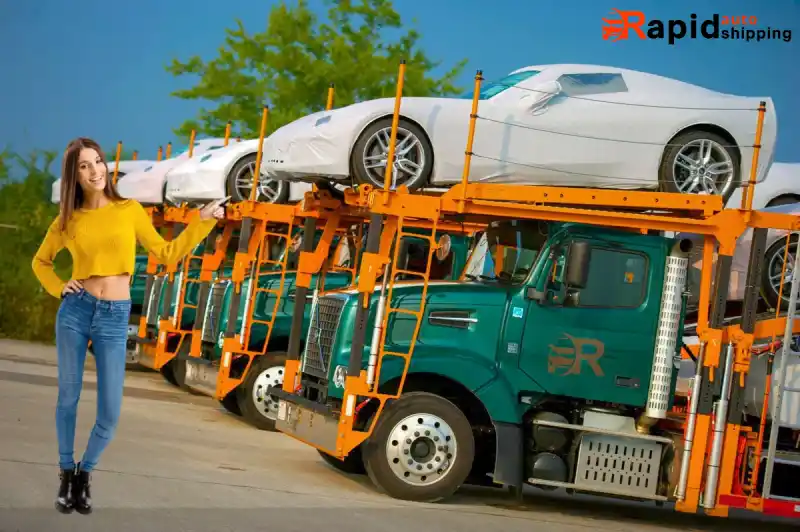 Pickup and Drop off location
The cost of ship car from California to Texas varies based on the specific pickup and drop-off locations. For instance, let's say your vehicle needs to be picked up in Los Angeles and dropped off in San Antonio, just over 270 miles away.
In that scenario, the rates for shipping will likely be more affordable than transporting vehicles between Los Angeles and Las Vegas, which is a distance of over 1,300 miles.
Open vs. Enclosed Transport
If you opt for open transport, your vehicle will be transported on an uncovered trailer, leaving it vulnerable to various elements such as rain, snow, and dirt.
If you choose enclosed transport, professionals will carefully load your vehicle into a closed trailer, protecting it from potential elements.
Opting for an enclosed space rather than an open one is more expensive and convenient. Both options can be reliable depending on your specific needs and the locations for pickup and drop-off.
Make and Model of Your Vehicle
The make and model of your car are essential factors to consider when determining the cost of ship car from California to Texas.
The cost of shipping a luxury car is higher than a regular car due to the larger size and the need for specialized transportation.
This implies that assembling, securing, and preparing everything for transport will take longer for your transport company and its team of professionals. Everything adds up.
Seasonality
The cost of shipping a car from California to Texas will be determined by seasonality. During the summer, there is a high demand for shipping services, which results in higher prices. The optimal time to ship a vehicle is during winter when car demand is generally at its lowest.
Moving a car during winter is typically more cost-effective due to the lower demand for relocation services. As fewer people choose to move during this season, trucks for hire are more available.
Current Fuel Prices
Fuel prices can significantly influence the cost of transportation. Shipping firms can charge less when fuel prices are low. If fuel prices increase, transportation costs will also increase.
Given the constant fluctuations in fuel prices, it is advisable to schedule the shipment of your vehicle during a period when fuel prices are expected to be lower.
The shipping time from California to Texas or any state to another depends on distance, weather conditions, and the chosen shipping mode.
California and Texas are separated by around 1600 miles. It typically takes 5 to 7 days for a car to be shipped and reach its destination.
However, it is essential to note that this estimate is based on the best-case scenario. Traffic jams, bottlenecks, and road closures can cause delays in auto transport from California to Texas, increasing shipping time. Road closures can prompt drivers to choose alternative routes that may take longer and longer.
When you choose to sign up with professional auto transport companies with extensive experience in shipping cars over long distances, you can know that your vehicle will be shipped quickly and delivered safely as soon as possible.
Ship car from California to Texas using an open truck with a rear is a cost-effective option. Shipping multiple automobiles simultaneously can significantly reduce the overall cost.
While this method is cost-effective, it is essential to consider that the vehicle may be exposed to transportation hazards.