The next thing you'll need to know when purchasing trailers online becomes more widespread is how to have a camper delivered. It's simple to feel overwhelmed by selecting the best carrier, evaluating trailer shipping costs, and comprehending the procedure.
Since campers come in a wide variety, we have created a variety of camper shipping options. We can help whether you have a truck camper, pop-up camper, hard or soft shell, teardrop, or sizable fifth-wheel camper.
All aspects of camper transport, including route planning, scheduling, and execution, are handled by Rapid Auto Shipping' comprehensive service. Take the simple route and arrange for us to deliver a camper for you right now!
Your one-stop shop for all you require for a smooth trailer delivery experience is Rapid Auto Shipping. We're here to assist you with every step, from understanding how to ship a trailer to discovering the most cost-effective camper shipping services to what to anticipate at pickup and delivery. The simplest method to deliver your travel trailer from anywhere to your door is Rapid Auto Shipping.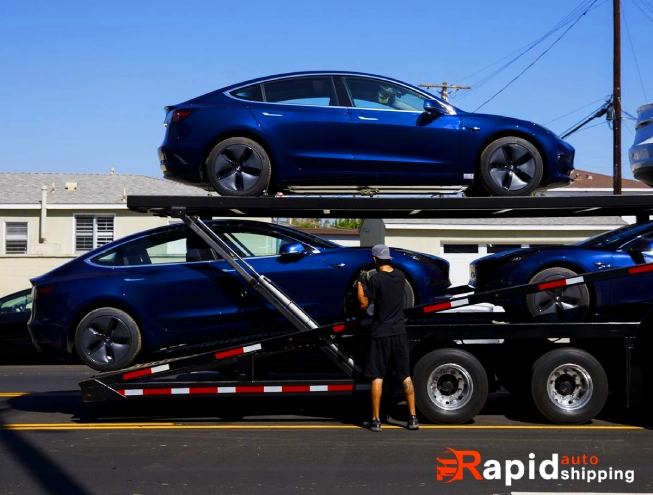 It doesn't have to be challenging to move a camper. A good delivery can be accomplished in just a few basic steps. Note the specifics of your transport requirements for your travel trailer. This will cover the camper's weight, height, breadth, other characteristics, and any potential problems.
To choose which camper hauling service is ideal for your travel trailer, compare your options. The two most popular service categories are tow-away trailer transport services and flatbed camper transportation services. Pick a shipping company and price that you are comfortable with.
Once you've decided on the type of service you require, you're prepared to provide prospective travel trailer movers with the specifics of your camper shipping requirements. You can evaluate trailer transporters' customer service and price quotes from there.
Providing an accurate estimate for the cost of camper transport is challenging due to several factors influencing the price. However, as a general guideline, for distances under 100 miles, the average cost is approximately $3.32 per mile. For longer journeys under 1,000 miles, the average cost is around $1.05 per mile.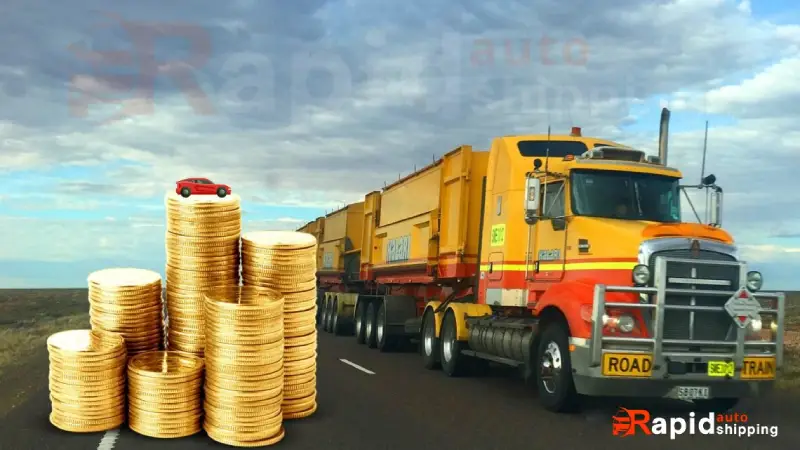 The size of your camper transport will significantly impact the pricing, as it will determine the available transportation methods you can consider. A larger recreational vehicle (camper) may necessitate a special flatbed or specialised towing equipment or may not be suitable for towing.
The choice of camper transport service type, whether trailer transport services or camper transport, will also impact the price.
Drive-away services often provide a more cost-effective option since you only pay for the time it takes to drive your vehicle; however, if you are concerned about minimising the risk of damage to your camper transport while on the road, you may opt for a flatbed service.
Timing is an essential factor to consider when shipping your camper transport. It may incur additional costs if you have specific requirements for your camper transport to be delivered to a particular location by a specific date.
This is because it might require a customised service from a camper transport company rather than simply placing your camper transport on an existing flatbed en route.
The locations for pickup and delivery are essential factors that can impact the quotes you receive for your job. If the pickup location is remote, it may require additional driving to reach you, potentially increasing the price. On the other hand, pickup areas in urban and densely populated areas may be more cost-effective.
Seasonality can have an unfortunate impact on the cost of your camper transport service. Ice, wind, and snow can close off specific routes or make travel unsafe. Consequently, an alternative, albeit longer, way becomes necessary, increasing the cost of your quote.
Several variables determine the cost of transporting campers. This is the primary justification for why we don't provide our customers with flat-rate camper transport shipping rates. Too many factors are at play, so providing you with rough baseline rates wouldn't give you a complete picture of the final cost.
You only need to give us some essential information to start the process to receive an immediate and accurate quote.
What kind and model of camper do you have? Let us know if the trailer is fully mobile or a trailer-style camper (non-powered)—the camper's gross weight.
The camper's length, height, and width are at their widest points, taking any additional accessories into account. Any unique information might affect the camper vehicles' ability to be transported safely—the pick-up and drop-off sites.
Rapid Auto Shipping In the United States is the top 5th Wheel Camper transport Company. Commercially built campers that have yet to be altered often meet the manufacturer's specs for weight and size.
Please let us know in advance if you anticipate making any alterations that would materially change the weight or dimensions of your camper from its original specifications.
We can swiftly plan the logistics and contact our shippers with the assistance of all this information. Sometimes we can prepare quotes in just one day.
We will inform you and keep you informed throughout the process if quotations for special requirements or big campers are likely to take a long time.
We commit to providing you with the lowest affordable camper shipping rates in the United States. This is made possible by our vast network of authorized carriers and our logistical planning, which is the best in the business. Whatever kind of trailer transport you decide on, be sure it is empty, or everything inside is securely fastened.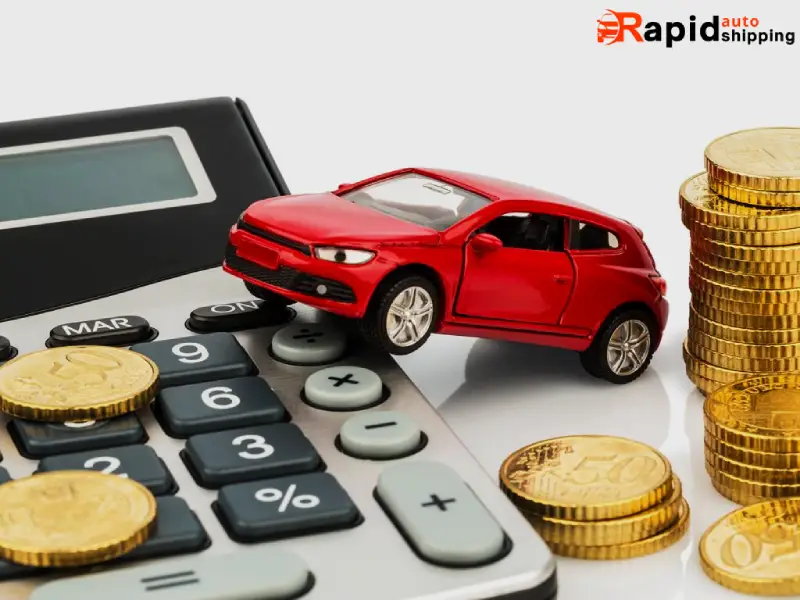 Documents:
If you are selling your Camper Transport or it will be travelling internationally, you may be required to present some documentation. We recommend you get these in order as soon as possible because Camper Transport can only proceed with them.
Cleaning:
Cleaning your Camper Transport before your trailer transport service picks it up is a fantastic method to inspect its condition and record anything that needs to be noted before delivery, such as pre-existing defects. You should also secure anything in your RV, such as loose electrical items, windows, and latches, and check fluid levels.
Running Condition:
Before your Camper Transport is picked up, you should briefly check its running condition to ensure everything is in working order before transit.
Photographic Evidence:
Taking photographs to document all of the above is strongly advised. Time-stamped images provide hard evidence of a vehicle's condition before it is picked up and will be used in court.