Auto transport is the most cost-effective way to ship your automobile. If you want to export your car, you're interested in learning how to do so inexpensively and safely. We'll examine automobile shipping choices and how to acquire online car shipping estimates.
Open Transport is the most cost-effective method of shipping a car. This implies that your vehicle will be attached to the back of a giant truck and many other vehicles on their route to their destinations. In the long term, this strategy will save you hundreds of dollars.
However, this means that your gorgeous car will be exposed to the elements for the duration of the voyage, with the possibility of debris and weather occurrences.
Unless you're transporting a classic car, this is a beautiful alternative for car transportation. Auto shipping company wrote The Best Classic Car Shipping Companies for classic car enthusiasts.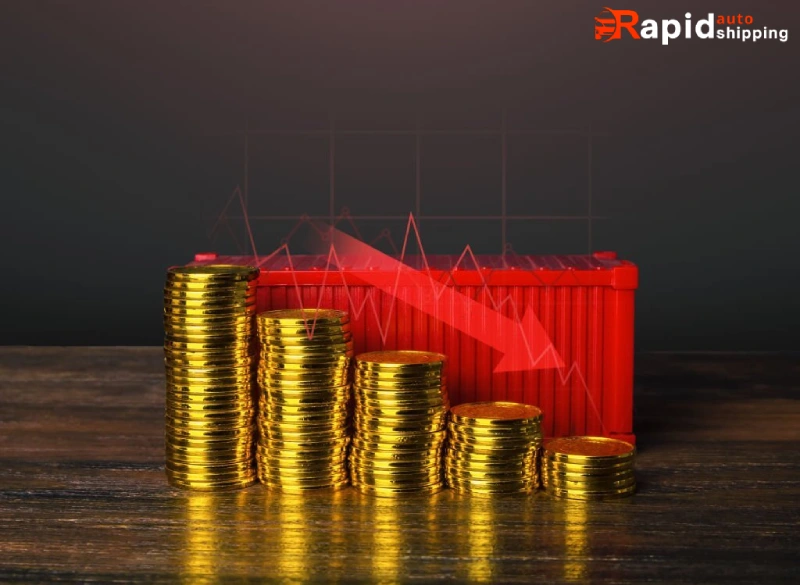 Non-operational vehicles cannot be driven onto the car transport carrier. This implies that your auto shipper must utilize alternative methods to load your vehicle into the car transport truck. These approaches will differ depending on the sort of car transport carrier you choose. As an example:
Open Car Transport:
A winch (either hand-cranked or manual) is employed to transfer the car onto an open carrier. The carrier then pulls the car onto it using the connecting chain. Some open auto shipping companies may be able to load and unload non-operational vehicles if a forklift accompanies both pickup and delivery.
Because open-car transportation carriers often provide low-cost auto transport services, most non-operational vehicles are delivered via open-car transport trucks.
Enclosed Car Transport:
Non-operational autos are typically loaded onto enclosed car shipping trailers using a lift gate. Some enclosed vehicle shipping carriers may feature a winch but are less prevalent than on open car transport trucks.
On the other hand, a lift gate is preferable for most vehicles, particularly running ones, and they are beneficial for low-clearance cars because they prevent them from damage while loading and unloading.
If you're transporting a car 2,000 miles or more, the cheapest auto transport is $0.58 per mile on average. The average cost for travels less than 100 miles is $2.75 per mile.
Open transit is one of the cheapest ways to ship a car nationwide. As the most common mode of transportation, open auto transport is a cost-effective choice that is less expensive than other cross-country automobile shipping options, such as enclosed, expedited, or top-load car transport.
Your vehicle is loaded into a multi-car or single-car trailer and delivered to your desired location by open transport. While your car will be exposed to elements such as dirt and traffic filth, driving on the highway will be no different.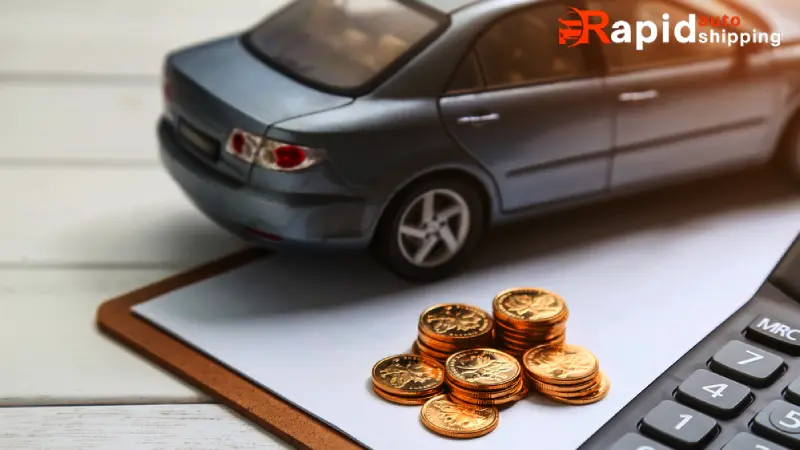 There are several variables to consider when determining how much it will cost to ship a car. Still, on average, in the United States, auto transport companies charge around $2.92 per mile if the journey is less than 200 miles, $0.93 if the trip is between 200 and 500 miles, and $0.78 if the journey is over 1,000 miles.
These values are only averages for car shipping firms, and your automobile shipment may cost more or less depending on the conditions.
The best approach to find out how much auto transport will cost you is to get some automobile shipping quotes from different providers, which is quite simple to accomplish on auto shipping company.
If you want to estimate how much your car delivery will cost, look at the elements that affect the price of car transport services below.
Open transportation is often less expensive than enclosed transportation. Open transport exposes your vehicle to the elements, whereas enclosed transit protects it. As you will see in the following sections, open transportation is usually less expensive than enclosed transportation.
Open Car Transport at the Cheapest Cost:
According to our analysis, Golden Key Express is the most affordable source of open car transportation. For shipments between 500 and 1,500 miles, the company offers open transport for $0.74 per mile.
Golden Key Express's open transport rate is excellent, saving you up to $0.15 per mile compared to the average cheapest open shipping prices supplied throughout our review process.
Cheapest Enclosed Car Transport:
Auto Shipping provides the industry's most auto shipping cost enclosed transportation service, with rates as low as $0.94 per mile, which is $0.17 less than the average lowest rates reported to our review team.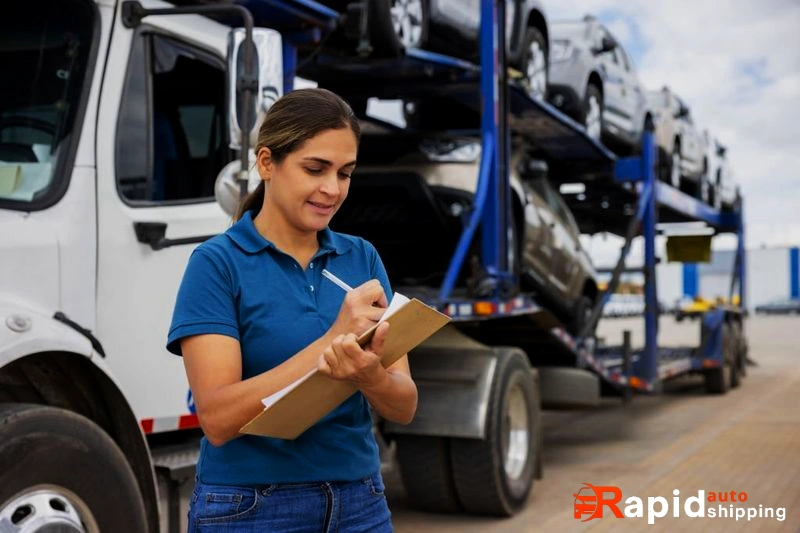 During our investigation, the auto shipping company discovered a few things you might take to receive lower car shipping charges. These are some examples:
Booking ahead of time:
When you schedule your shipping ahead of time, you will have more time to look for alternatives. If you're utilizing a shipping broker, this gives carriers more time to compete for your company.
Being adaptable in terms of time:
You'll open bidding to additional car movers with a wider pickup and drop off window, perhaps lowering your ultimate pricing. You must pay an additional fee if you require a specific delivery date.
Choosing terminal-to-terminal transportation:
Drop your car off and pick it up at a shipping facility is less expensive than door-to-door shipping.
Choosing open auto transport:
If you are transporting a classic car or another high-value vehicle, the extra security an enclosed container provides may be worth the additional expense. An open carrier is usually less expensive if you wish to save money.
Yes, auto shipping firms provide real-time tracking updates so you can monitor the progress of your vehicle while it is being transferred. You will be informed via email or phone during the mailing process.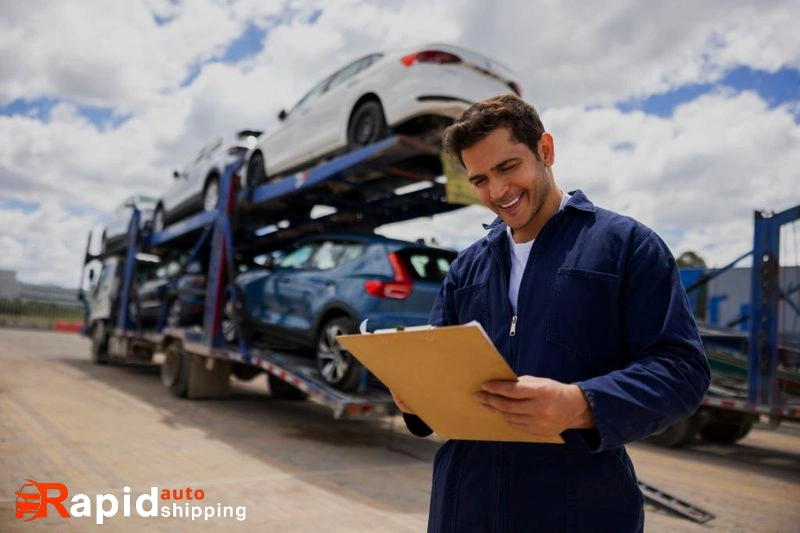 It is simple to acquire a quote for automobile transportation. Please complete our quote form to obtain a price. After determining your worth, you can book online or call us to discuss your shipment needs. You do not need to pay anything upfront to schedule a pickup.