Classic car shipping is a straightforward process:
Plan the shipment: You will save the most money if you get quotes at least two weeks before sending your vehicle. Expedited shipping incurs additional fees.
Get quotes: Car shipping brokers can access various networks of enclosed carriers, so comparing online auto transport quotes is advisable.
Getting Ready Your Car: To prepare your classic car for shipment, review the guidelines provided by your carrier. There can be limitations on what can be brought inside, how much fuel can be kept in the tank, or other safety issues. Additionally, you ought to thoroughly check over and clean your car.
Photograph the complete vehicle from several perspectives in ideal lighting. If there is an accident when shipping your classic car, this will assist you in finding damage.
Document the car's condition: On the day of pickup, you'll sign a bill of lading that says what shape the car is in. At this time, it's also a good idea to take pictures.
Inspect the car at drop-off: When you drop off your vehicle, you should check it for damage and sign a bill of lading.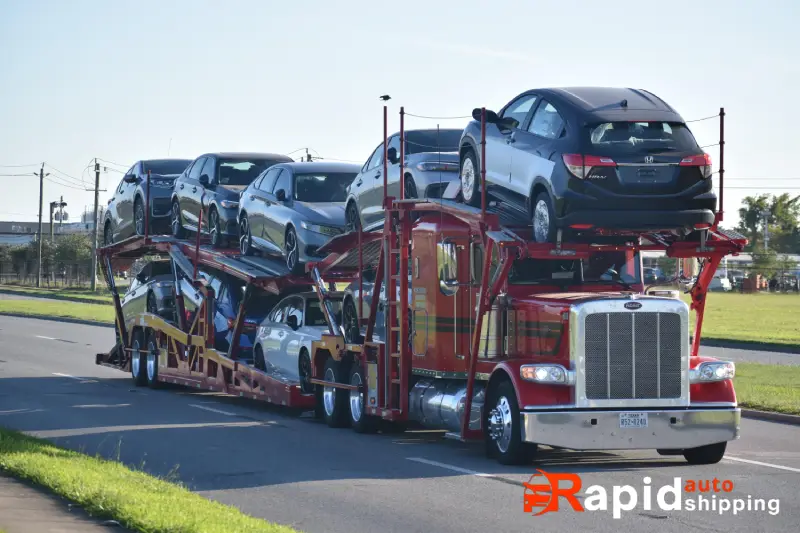 When shipping historic vehicles, you have some options, and the ideal one for you will primarily depend on your comfort level and the level of security your car requires.
Open Car Transport
Due to cheaper classic car shipping costs, open transport is frequently more affordable but provides less security for your vehicle. You must load your car onto an open trailer and secure it to transport it.
This implies that your car is still vulnerable to dents, scratches, and weather-related damage, even if it is covered with tarps. If you are in a region where hail is expected, this final issue should be of particular concern. Suppose you're moving your car over water.
In that case, RORO transport, also known as roll-on/roll-off transport, is driving your vehicle onto the deck of a cargo ship that has been specifically equipped, parking it, and securing it next to other cars.
Enclosed Car Transport
Your vehicle is loaded into an enclosed trailer and secured, and the exterior door is sealed and fastened for a safer classic car shipping option. A classic car can also be transported across the ocean in a steel shipping container.
Up to 40 feet long, these containers are fully enclosed, similar to box trailers, and your vehicle is secured within. The containers are then transported on a ship.
While both varieties can transport your classic car effectively, open transport is preferable for classic cars whose exterior restoration has already been planned. In contrast, enclosed transport is ideal for vehicles in pristine condition.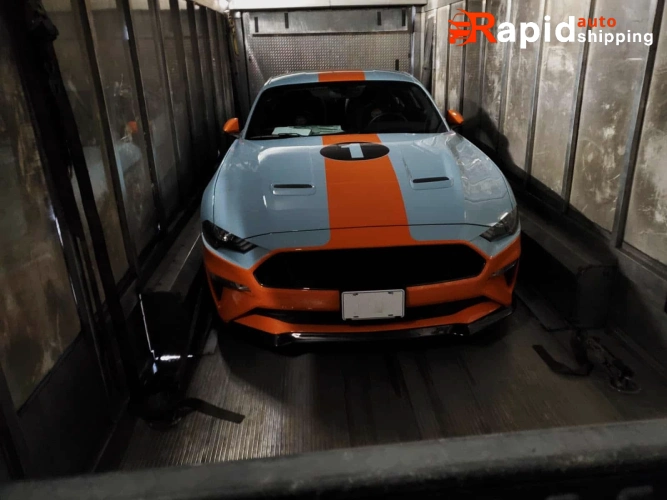 Some factors affect the price of shipping a classic vehicle, including its make, model, size, weight, shipping season, and the distance it must travel. The cost per mile decreases as the transportation distance increases.
The cost to convey a classic automobile via open transport typically begins at approximately $0.50 per mile for 2,500 miles or more. However, enclosed transportation within 100 miles or less can cost roughly $3.40 per mile.
Numerous auto transport companies provide a cost estimator to provide an approximate figure for the price of transporting your vehicle.
Remember that enclosed auto transport typically costs 50% more than open-air transportation. Still, it is usually worth the additional expense to ensure your classic car is completely protected.
When picking the best classic car transport service for your needs, there are a few things to consider for your peace of mind.
Experience: To protect your collection, choose a car shipping service that has been around for a long time and has a good track record with other classic car owners. When comparing quotes for car shipping, remember that experienced enclosed carriers may be more expensive than open choices.
Communication: Talking to the movers to help you move your classic or rare car should be easy.
Protection: The provider should present documentation of cargo insurance, whether you choose enclosed transportation or an open carrier. Understanding what is covered by insurance and what you will have to pay out of pocket is essential.
Delivery Services: If you need your vintage automobile delivered in time for a car show, several carriers charge extra for expedited or door-to-door delivery.
Tracking: A feature to look for is GPS tracking, which enables you to watch your historic car's location in real-time as it travels to the delivery destination.
Damage Control: A reputable auto shipping firm or broker will have a simple, rapid process for filing a claim if your historic car is damaged while transported.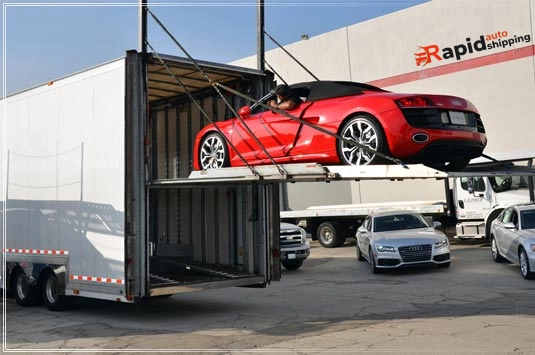 Montway Auto Transport: Best Service
Having been in business since 2006, Montway Auto Transport can transport automobiles and motorbikes to any location in the United States, including Alaska and Hawaii. The organization provides speedy delivery and shipping alternatives like door-to-door delivery, open trailer, and enclosed auto transfer.
The business has a 4.6-star rating from over 2,300 reviews on the Better Business Bureau (BBB) website, indicating that customers are generally satisfied with its services.
Rapid Auto Shipping: Reliability and Service
Given Rapid Auto Shipping's 4.9-star rating on the BBB website, classic automobile owners should have no trouble working with the company. The business is renowned for offering some of the highest-quality services in the field, making it a reliable option for exotic, vintage, and high-end vehicles.
Rapid Auto Shipping will also provide you with locked-in pricing, which ensures that there won't be any price rises during the shipping.
AmeriFreight: Best Offers
AmeriFreight has over 19 years in the industry and is skilled at safely transporting priceless autos nationwide. The business' outstanding 4.2-star rating on the BBB website based on more than 800 reviews speaks volumes about its excellent skill level.
AmeriFreight is renowned for offering a wide range of discounts, including those for seniors, first responders, medical professionals, students, and armed forces members.
This organization differs slightly from our other choices in that it operates a marketplace for historic automobile transport rather than acting as a broker.
With this business model, uShip enables you to put your antique or sports car up for auction to multiple transporters that browse the website for employment. You can negotiate a competitive fee because several truck drivers may be interested in your delivery.
Be aware that uShip must thoroughly investigate the automobile carriers listed on its website. Therefore you should do thorough due diligence before giving your car keys to any trucker that contacts you.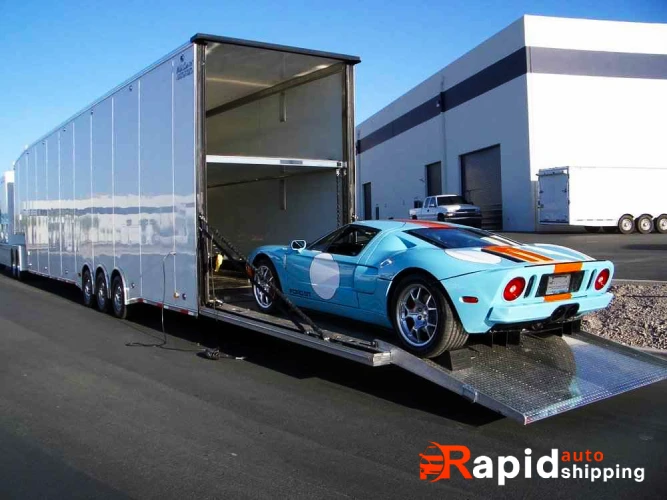 Considering classic car shipping to ship an expensive and unique car can take time and effort. Fortunately, if you select one of the reputable carriers above, you'll get considerate and effective services.
To ensure that you get excellent pricing for exotic automobile shipping, comparing quotations from them and other trustworthy companies is best.